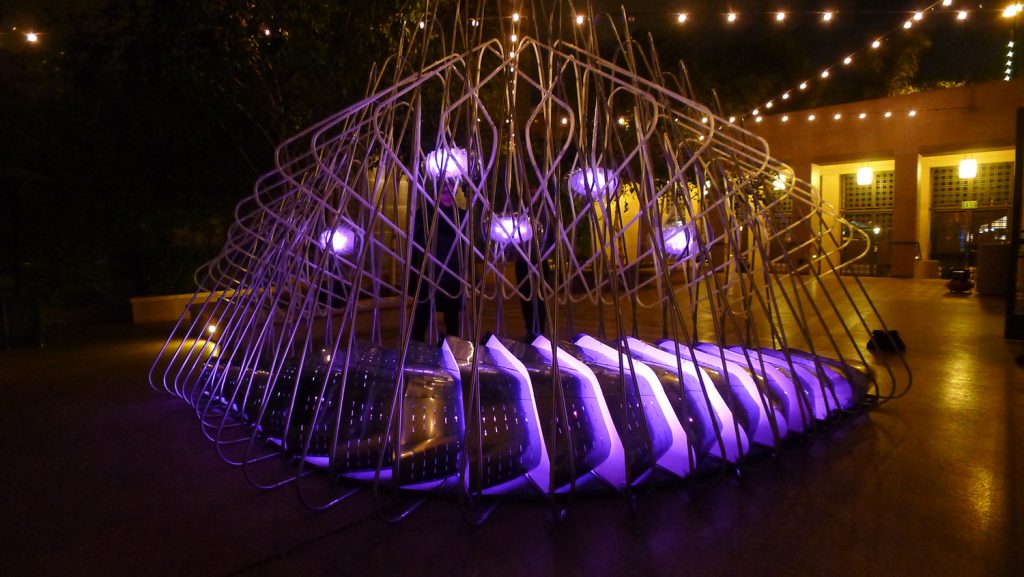 First, What is Iot?
The Internet of Things (IoT) is about turning physical objects into smart objects. It connects sensor-based objects to a shared infrastructure. This infrastructure can be an Extranet, the Internet, or a network that eliminates the need for a human-to-computer interaction to exchange data. You can control these devices by giving commands from a PC or a smartphone. We can currently link almost everything to the Internet to provide new ways of easing our lives.
---
Learn parametric design and computational tools from the pioneers of the industry at the PAACADEMY:
---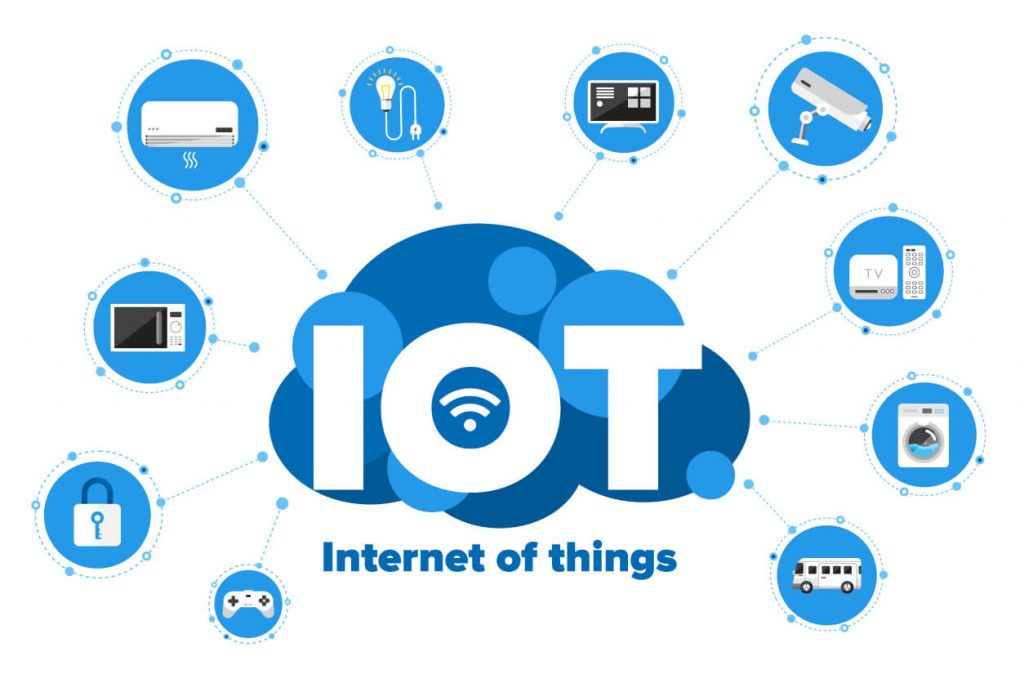 The Internet of Things (IoT) is expanding rapidly. Its new features open the door to a whole new class of products, such as intelligent automated buildings, smart cars, data-aided design, construction, and many more. According to Global Data, the global IoT market will achieve $1.1 trillion in revenue by 2024.
IoT in architecture and design
The purpose of architecture is to serve the people and make day-to-day life more manageable. IoT in architecture lies at the heart of various systems that link, monitor, and regulate our data. They can provide solutions in many fields of both design and practice. Below you can find the top applications of IoT in architecture and design.
1- Data-aided Installations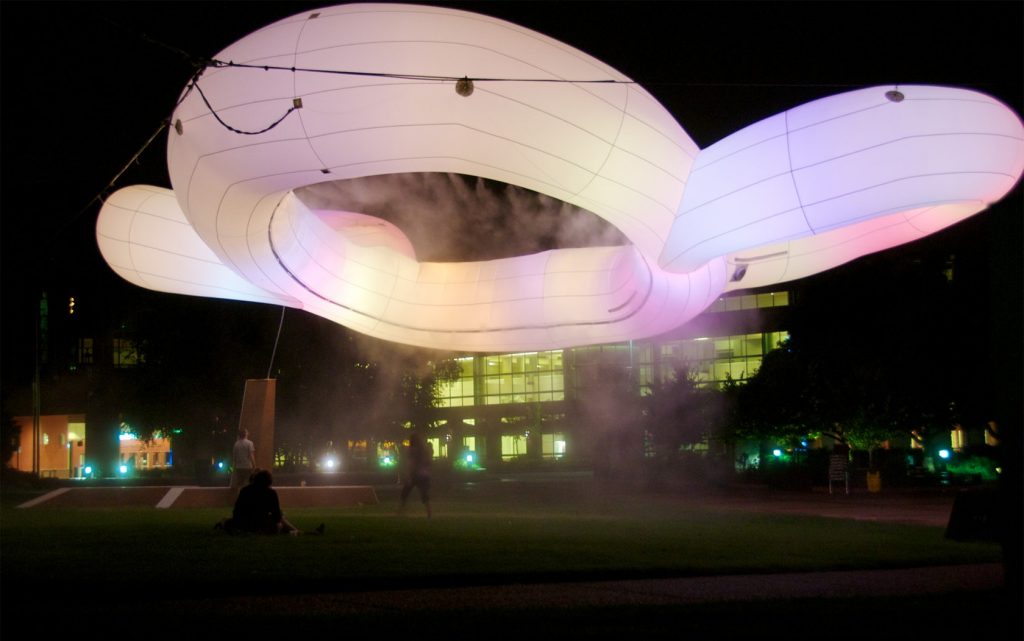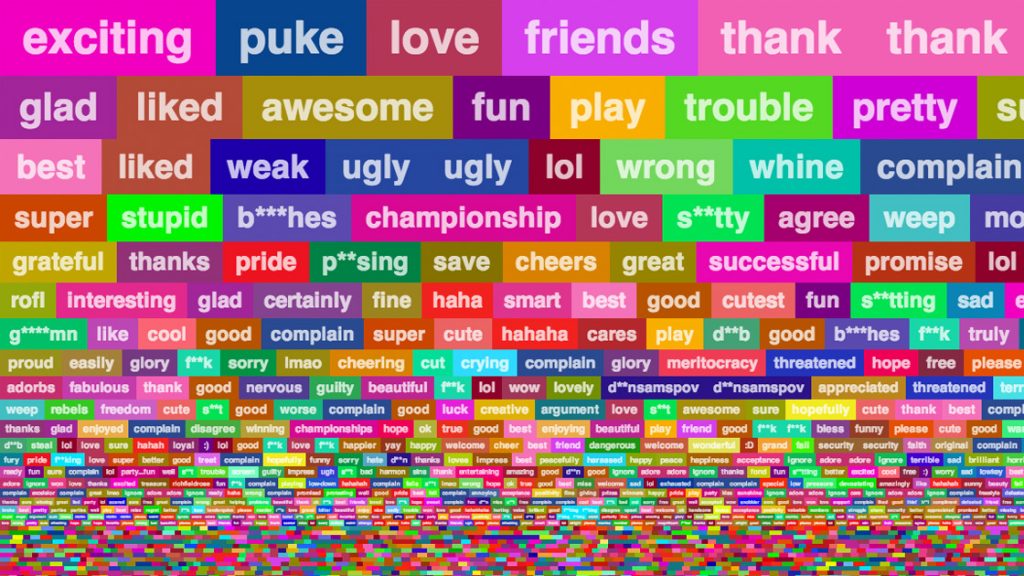 First, data-aided design refers to systems that receive data to generate a response. This capacity of data-aided design opens up tremendous possibilities for real-time interaction between users and the surrounding environment. This concept incorporates public installations that provide virtual models to interpret the environment. Several data-aided structures have been constructed to enable a public intervention to analyze emotive language in real-time from Twitter and project it back to the installation through colorful displays. Or some other structures connect over the Internet and respond to a combination of visitors' presence and environmental factors by wave of luminous fibers.
2- Big Data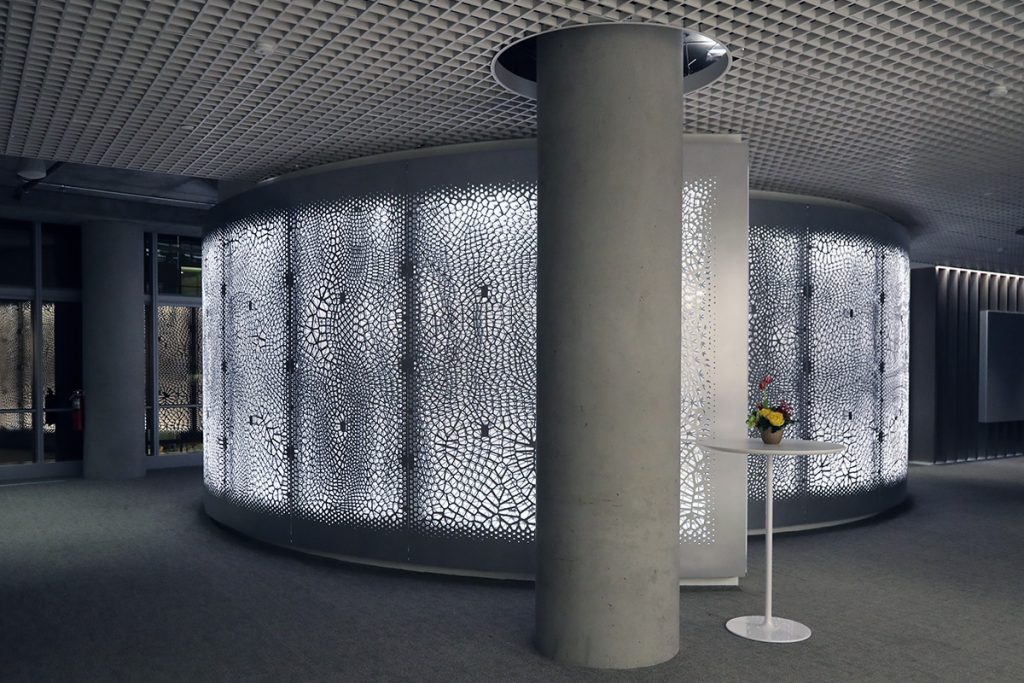 Big data refers to a tremendous quantity of data that no traditional data management solution can handle. It needs real-time access to massive databases created by IoT to exploit this technology better. Architects exploit big data in the final product's process and design. As an exemplary model of big data use in architecture, data from mobile phones influence on monthly consumer spending were utilized by Synthesis Design + Architecture in collaboration with IBM Watson Analytics to create an interior wall and its spinning patterns.
3- Smart Buildings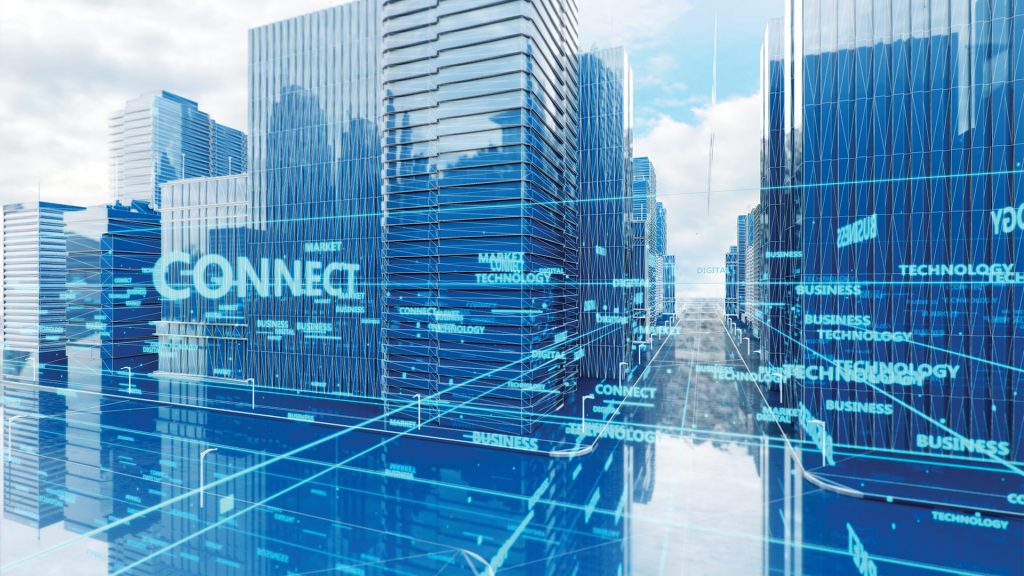 Buildings are moving from passive assets to active environments by becoming "smart." Smart buildings are the most promising field of application for IoT. This concept integrates buildings with environmental sensors to measure temperature, airflow, humidity, Co2, occupancy, and occupant density.
Indeed, intelligent buildings provide much control over the environment and functions. They lead to the creation of highly efficient, high-capacity collaborative workspaces, where a smart system centralizes data from separate devices into a single one. Intelligent buildings can interact, learn and adapt by connecting people with technology and the environment. These buildings are not limited to the equipment within their outer walls; they give additional degrees of visibility and actionable data.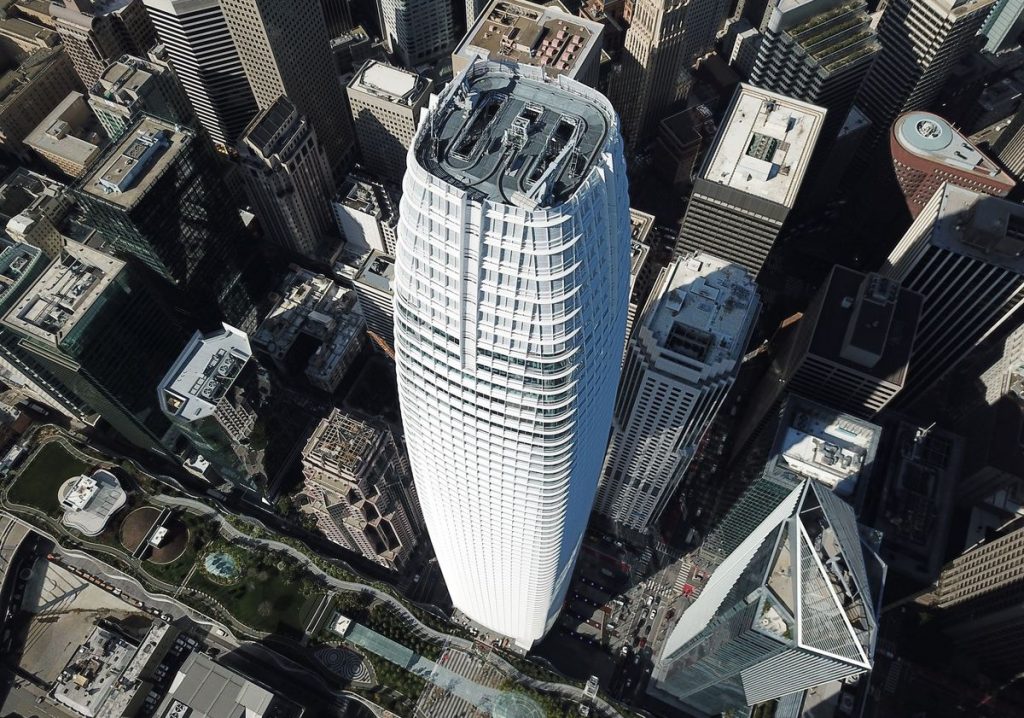 Intelligent buildings have lent support to energy conservation and environmental goals as well. Allowing operators to shed electric loads can turn buildings into virtual power generators. In light of these renewable energy sources, smart buildings can now reduce their carbon footprint. The IoT-enabled smart grid within the buildings rapidly transfers energy from a surplus node to a deficit node or saves the surplus energy to use later. In all circumstances, it makes it possible to use renewable energy sources.
As an exemplary smart building, Salesforce Tower in San Francisco considers sustainability the main design feature. Pelli Clarke & Partners designed the building so that tenant employees could work wherever in the building, thanks to the services supplied. They contributed to the building's performance, functionality, and environmental sustainability by including a converged approach to building management and metering systems. This allows the building's operator to collect data and make informed decisions.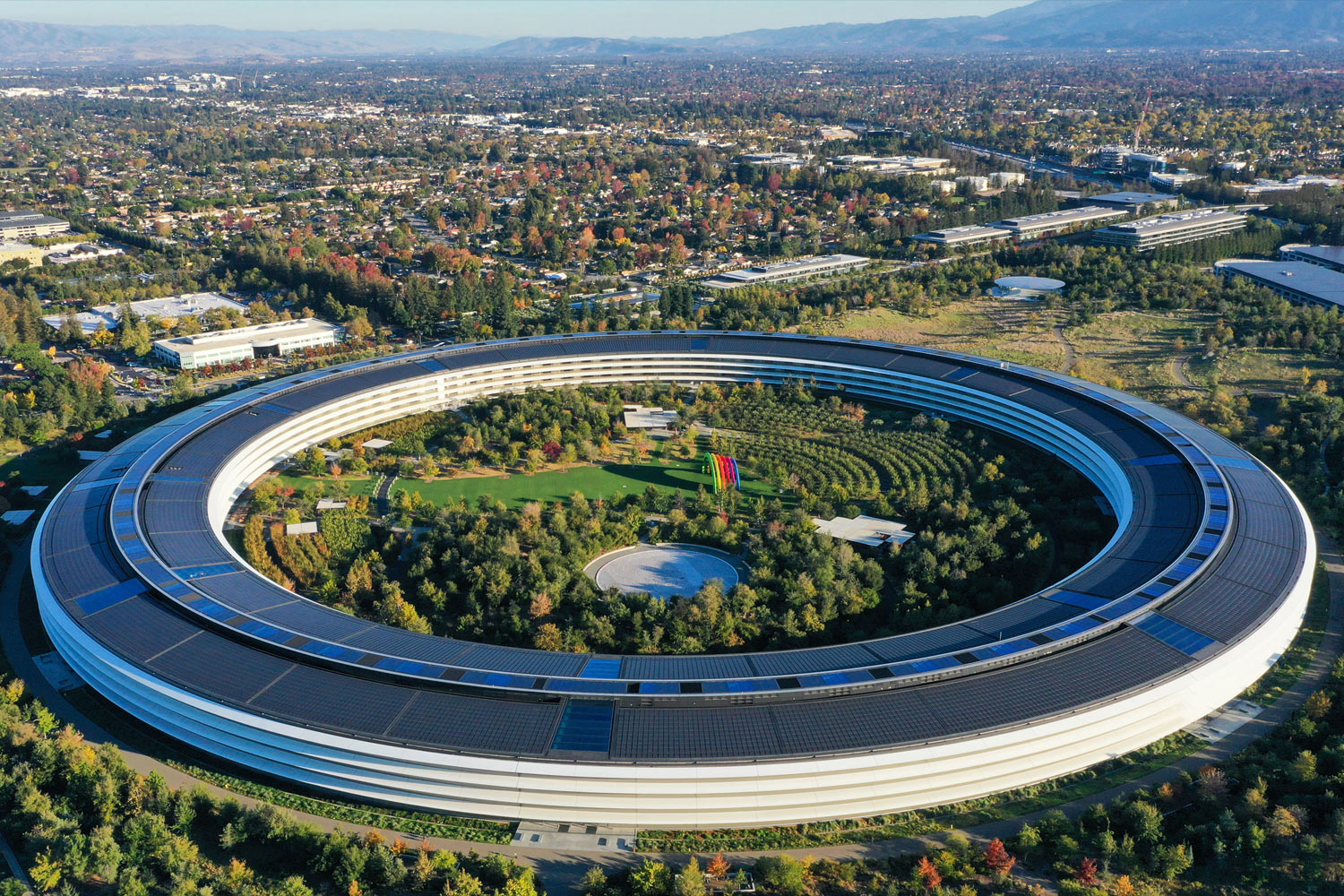 Another significant project that aims for a cutting-edge smart design is Apple Park, located in Cupertino, California. It is built by Foster + Partners to be one of the world's most energy-efficient structures. The building has been developed with great respect for the environment, drawing its energy from the sun and bringing the park's stimulating views and fresh air via its glass façade. The temperature within the building is controlled via high-tech ventilation and tubes installed in the ceilings and floors to keep things cool.
As a result, intelligent buildings are becoming a crucial component of the future in which information technology and human creativity work together.
4- Smart Homes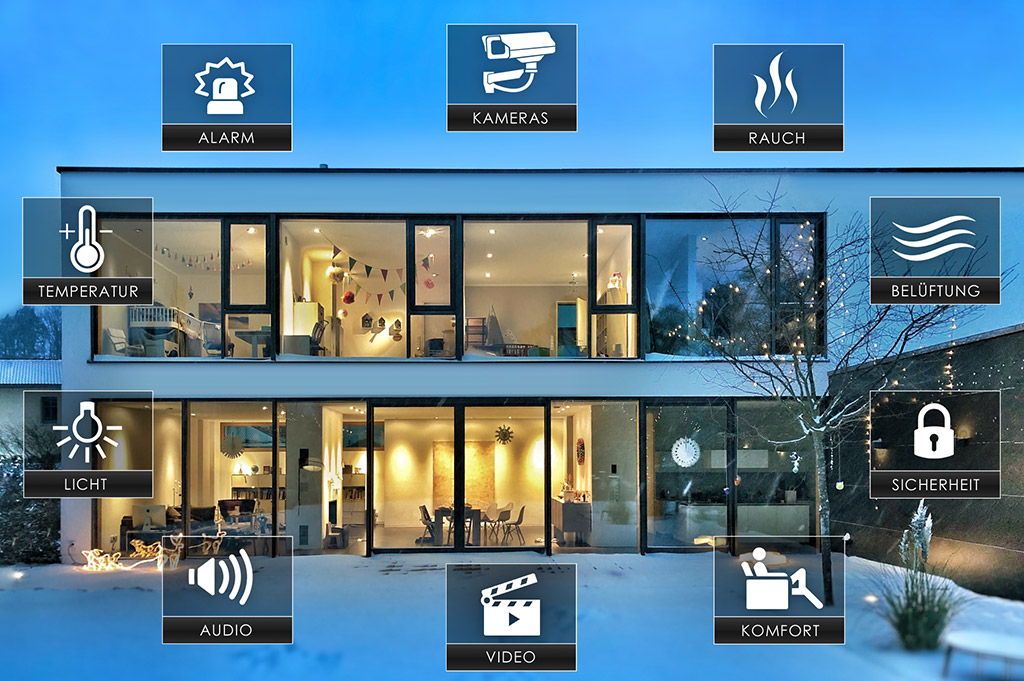 A home is considered smart when all of the home's technical components are merged into a unified, intelligent system. The smart home is a concept to manage and simplify the usage of all technical equipment to create comfort, safety, and pleasure in one's own home. Smart homes contain a single automated system, linking all the devices such as a smartphone, tablet, laptop, door locks, cameras, lights, televisions, thermostats, house monitors, and even appliances like refrigerators as parts of the IoT technology.
One of the main benefits of smart homes is that it facilitates the elderly living alone. It reminds their medication time, tracks their habits, contacts the hospital in case of an accident. Moreover, IoT plays a critical role in maximizing home security, remote controlling the home functions, and home management insights, making it a necessity rather than a facility. Uniquely, the mentioned technology can connect motion detectors, surveillance cameras, automated door locks, and other tangible security measures across your home so that you can watch actions in real-time when you are not at home, or you can select to receive security warnings on your various devices at different times of the day or control the functions of your home from afar.
5- Smart Cars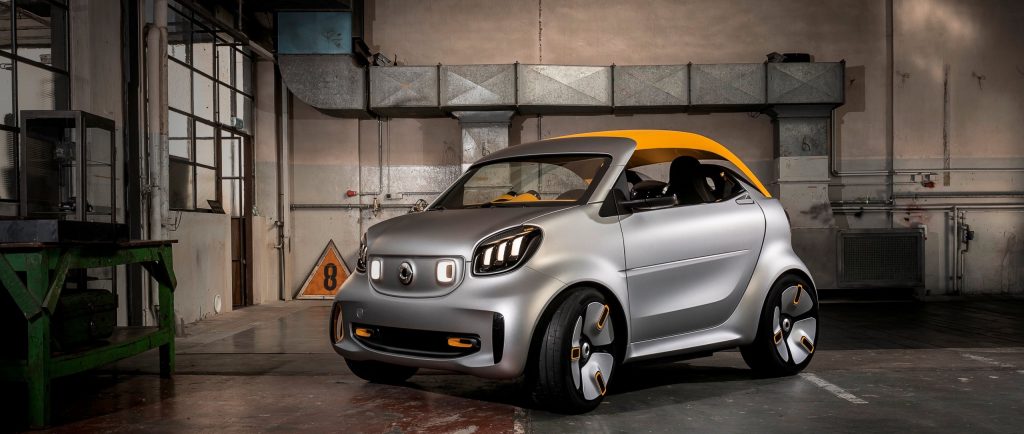 Smart cars refer to cars that can programmatically regulate speed and steering and rely on the human driver to take over in abnormal situations, such as when bad weather interferes with the car's sensors. According to the US Department of Transportation, smart cars can solve or at least mitigate the problem of road traffic mortality because they meet safety standards by their collision-avoidance capabilities.
Smart car ambition is directly driven by IoT, which will not only enable cars to become integrated carriers of digital transformation as more sensors, processors, and software are added to them but will also take automakers into a new domain in which companies that used to be in the manufacturing industry are now transitioning to a more service-oriented model.
Currently, designers are searching for smart environmentally-friendly cars with low running costs. For instance, the smart Forease+ is developed beyond a concept car, inheriting the essential, consistent solutions for urban mobility. Its design's main characteristic, its long, flat fabric roof, was built with great care and attention to detail. With numerous additional elements, such as exteriors covered with a matt soft coal, contrasting amber-colored top, and lack of side windows, the designers have emphasized the car's intense emotionality and unique driving experience.
6- Construction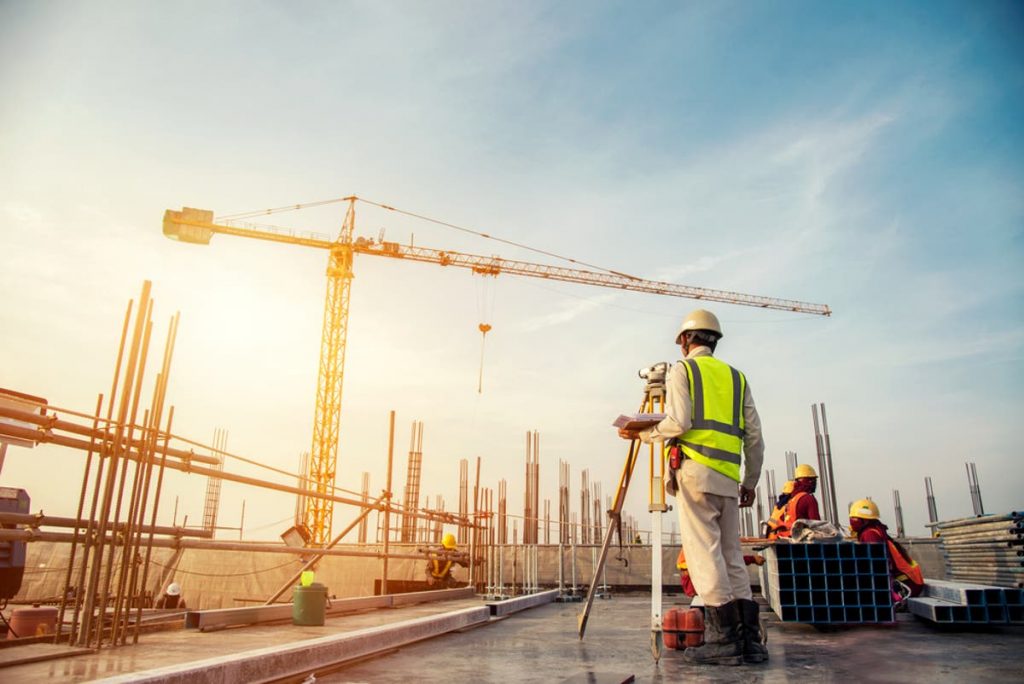 The Internet of Things (IoT) is a powerful technology for changing industries, automating processes, and increasing return on investment. IoT technology has a lot to offer to the construction industry as it is a ready-to-change industry due to its challenges. Leaning on the Internet of Things in the construction industry contributes to the efficient completion of a project by saving time and cutting expenses.
Hence, IoT automates tasks that waste human hours. It functions in diverse construction fields, mostly with project progress tracking, like tracking material deliveries to the construction site or using wearable technologies to track employee movements to ensure they work efficiently. Another approach can be utilizing digital twins to test the efficiency of the design before the physical construction begins. Therefore, IoT-based automation improves the precision of project-delivery estimation. It deals with the challenges that the construction industry is facing right now. Some instances include skill and labor shortage, on-budget and on-time project delivery, assessing team productivity and project profitability, safety issues, and waste management.
7- Natural Disaster Detection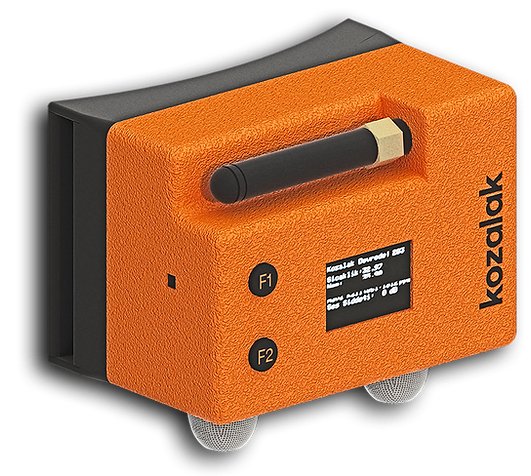 We can use IoT in a much more severe manner to deal with natural disasters so that the system can measure any abnormal situation by evaluating the data from sensors. The first step in using IoT sensors for early problem detection is understanding what "normal" operation looks like and identifying the data points that signal a deviation from the average. Further, this approach leads to early detection and warning systems in buildings. For instance, building collisions can be identified earlier and alert the residents with the emergency signals that sensors send, detecting any gap or bend within the building.
Last but not least, IoT lies at the very heart of any system that connects, monitors, and controls data. Therefore, it can help with various design and practice issues. Besides, IoT has become an inextricably intertwined element in fields other than design. This fact is validated by the ever-rising amount of enterprises that adopt digitization and gather, exchange, and analyze large volumes of data, resulting in a significant boost in our day-to-day life and promising further great possibilities in the future as well.