Opening up great possibilities of public space beyond transportation, Japan's largest marine terminal, Yokohama International Port Terminal, is this week's Uncoverd project.
This episode of Uncoverd delves into the Yokohama Terminal by Farshid Moussavi and Alejandro Zaera-Polo. PA's editor, Luka Koumari, demonstrates the most debated aspects of the project. The famous passenger terminal in Yokohama, Japan, caters to the primary transportation system. The project's main concern was to construct a long-span, arched steel structure with no columns. This transition from a standard post-and-beam design to a column-free space was the most prominent vantage point of the project that enabled the use of public space for purposes other than transportation.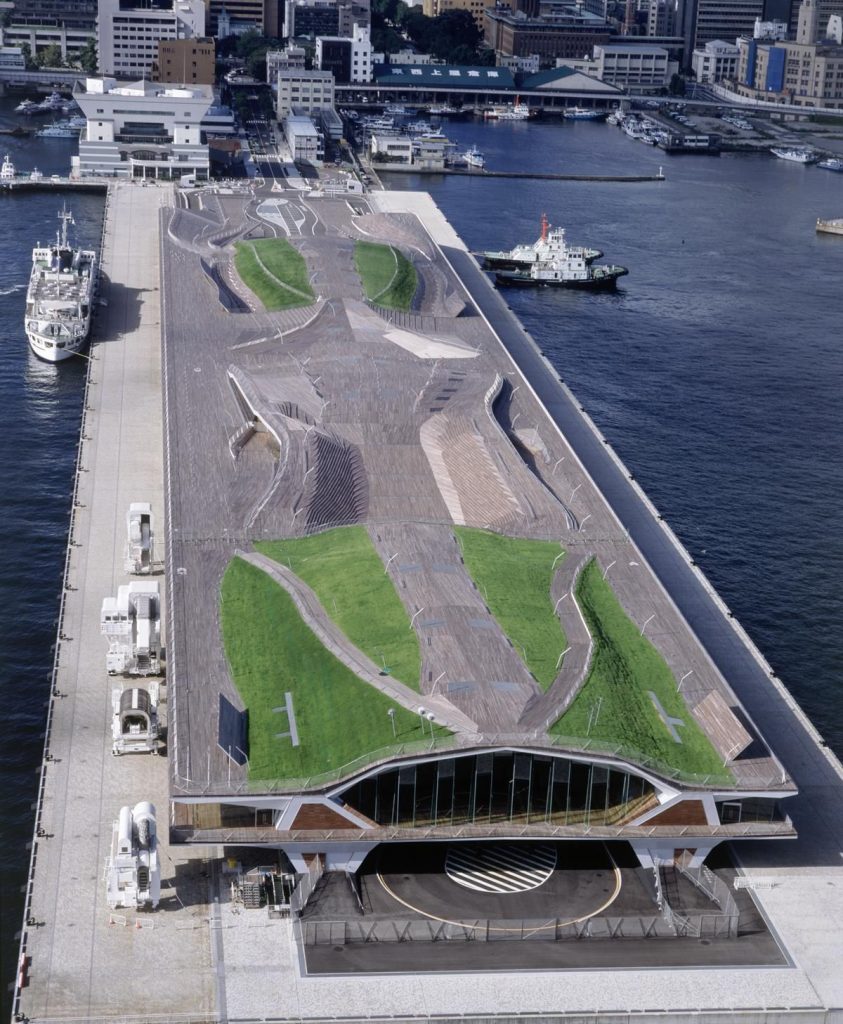 Folded metal roofs contribute to the diagonal transition of forces, facilitating the endurance of the building during the intense earthquakes in Japan. Moreover, the rooftop boardwalk, which offers views of the Yokohama coastline, has also become a popular tourist attraction.
The connection between the interior and exterior is improved, thanks to materials such as timber, steel, and concrete. The terminal holds an incredibly complex series of surfaces by wave-like rhythms of floors' rise and fall while creating paths into the enclosed levels below.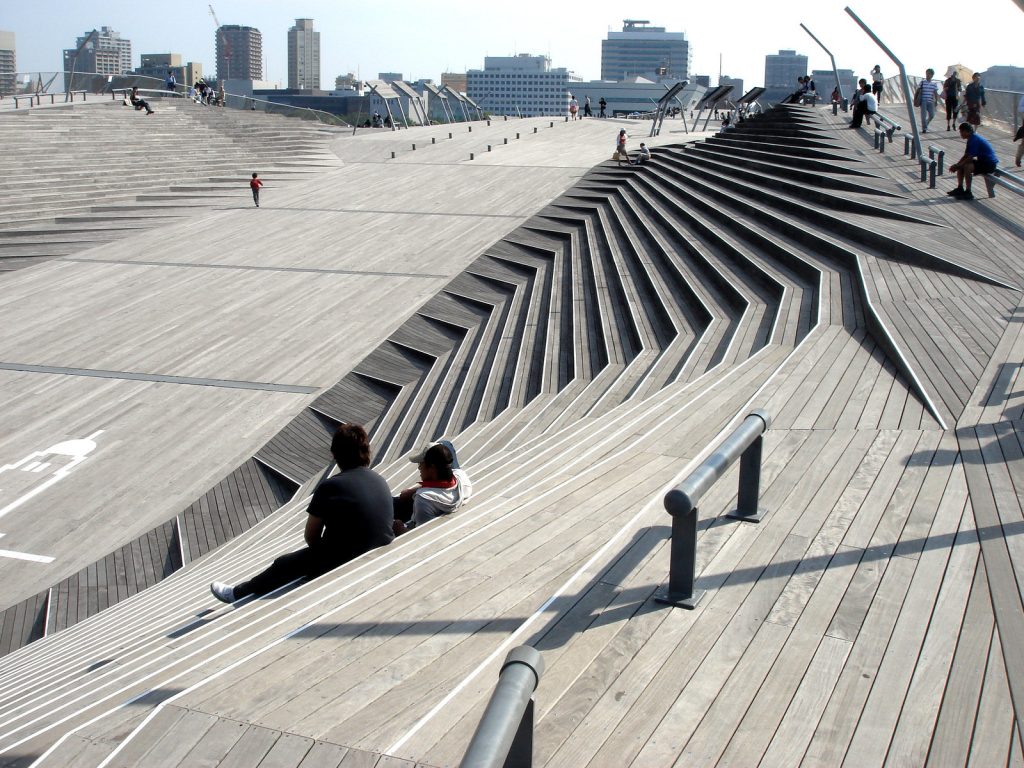 The three-level building contains restaurants, shops, rooftop level with an observation deck, and open and flexible terminal floors used for pop-up concerts, markets, fashion displays, and book fairs, enabling people to interact with the terminal's physical surroundings in unanticipated ways. The grouping of confinement effects and openness at several sites on the roof plaza frequently motivate public members to sit and draw.
Due to the extensive use of digital technologies in architecture, this building appears less radical today than it was 12 years ago. However, we should not undermine its critical role in terms of the impact on transportation infrastructure.
Thanks for watching; subscribe to our YouTube channel and stay tuned for the next episode of new unknown things to be Uncoverd.
– PA's UNCOVERD