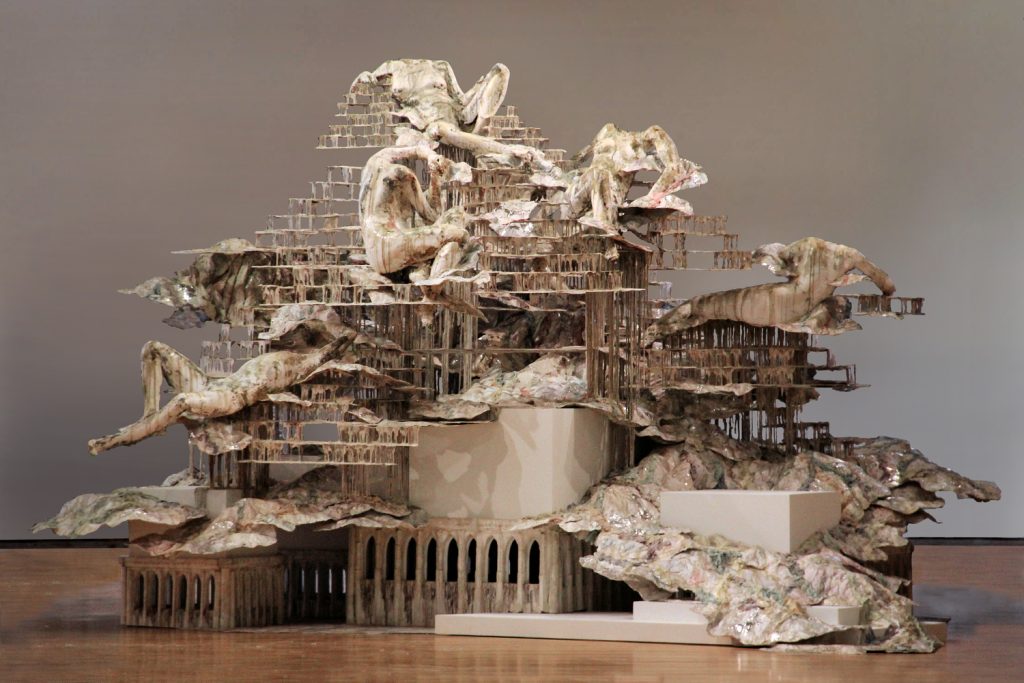 The fifth edition of the Chicago Architecture Biennial has just announced its list of participants. The Biennial will perform at various locations throughout the city under the artistic direction of the Floating Museum, a collective of artists, designers, poets, and educators.
The exhibition named, "This is a Rehearsal" will focus on architecture's community and process aspects, emphasizing how it improves urban life and fosters community responsibility. The Floating Museum will select participants who will analyze global environmental, political, and economic challenges while addressing local issues. The goal of CAB 5's 100+ activations, which include installations and performances, is to get people thinking about how physical infrastructure, social history, aesthetics, and spatial design affect society.
The exhibition will open on September 21, 2023 and will be displayed in multiple venues throughout the Chicago metropolitan area until January 2, 2024. This citywide exhibition will feature more than 70 creative professionals, including artists, architects, designers, and performers.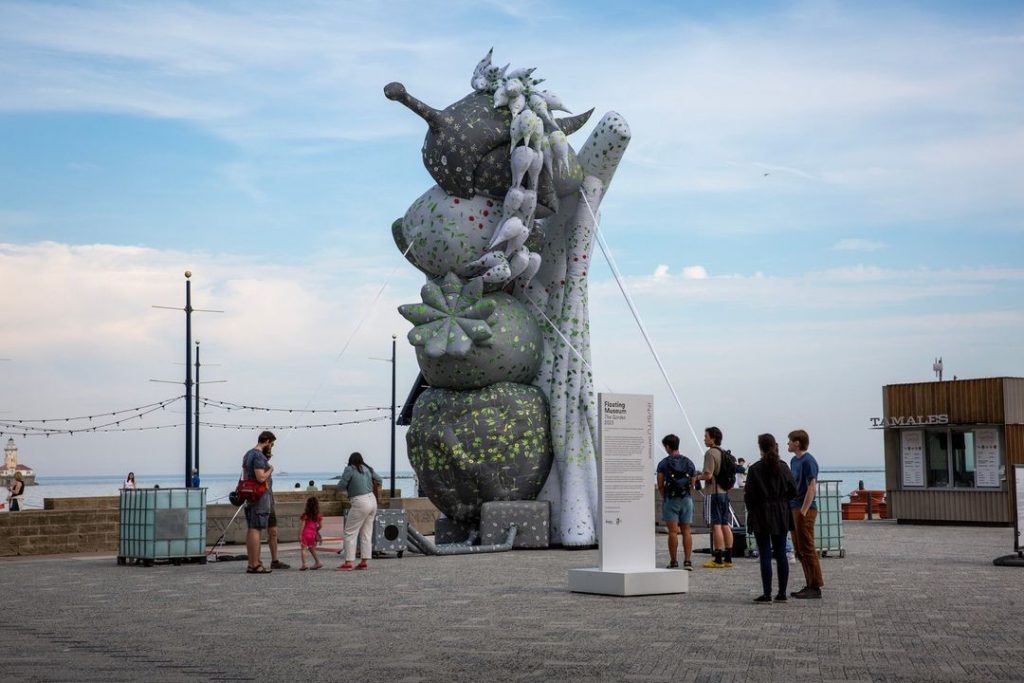 The concept of the Floating Museum perceives the city as a foundation for an essay, encouraging the participation of diverse stakeholders and promoting collaboration across various fields, regions, and historical backgrounds. The organizers are enthusiastic about collaborating with a broad network of artists, architects, designers, poets, filmmakers, anthropologists, historians, institutions, and civic leaders to develop collective ideas.
"Floating Museum considers the city as a framework for rehearsal, where the horizontal field of activity becomes a convivial palace for innovation, memory, and change," shared the collective in a joint statement. "In this view, individuals, community organizations, institutions, and municipal authorities are invited to participate as equals––which opens new possibilities for collaboration across disciplines, geographies, and histories. We are excited to have the opportunity to think together with an expanded network of artists, architects, designers, poets, filmmakers, anthropologists, historians, institutions, and civic leaders."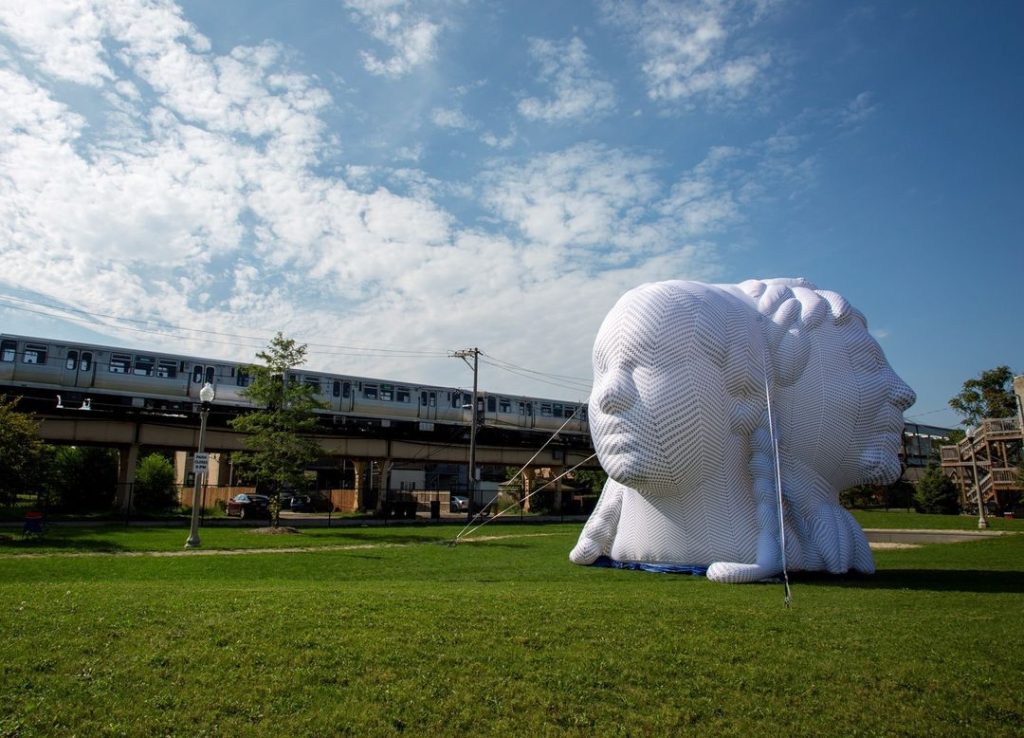 The Chicago Architecture Biennial, established in 2015, provides an open forum for discussion and presents fresh perspectives while paying tribute to the city's architectural legacy. The diverse group of contributors in "This is a Rehearsal" encompasses a broad spectrum of disciplines and mediums, such as architecture, art, design, film, furniture making, installation, landscape architecture, painting, photography, sculpture, social practice, spatial design, urban planning, agriculture, textile art, ecology, and scenic design.
"The 2023 Chicago Architecture Biennial promises to again be a platform for ideas, imagination, and innovation at the intersection of architecture and the built environment," said Chicago Mayor Brandon Johnson. "Since 2015, the Biennial has enlightened and entertained Chicagoans of all ages, drawn visitors from across the nation and around the world, and I look forward to its opening on September 21."
"Led by the Chicago-based, multi-talented artistic collaborative the Floating Museum, CAB 5 promises a blend of architecture and art, historical references and challenges to practitioners for the future. Visitors can expect an exploration of ideas from across the world that expand beyond traditional disciplinary boundaries," remarked Jack Guthman, Chair of the Chicago Architecture Biennial Board of Directors.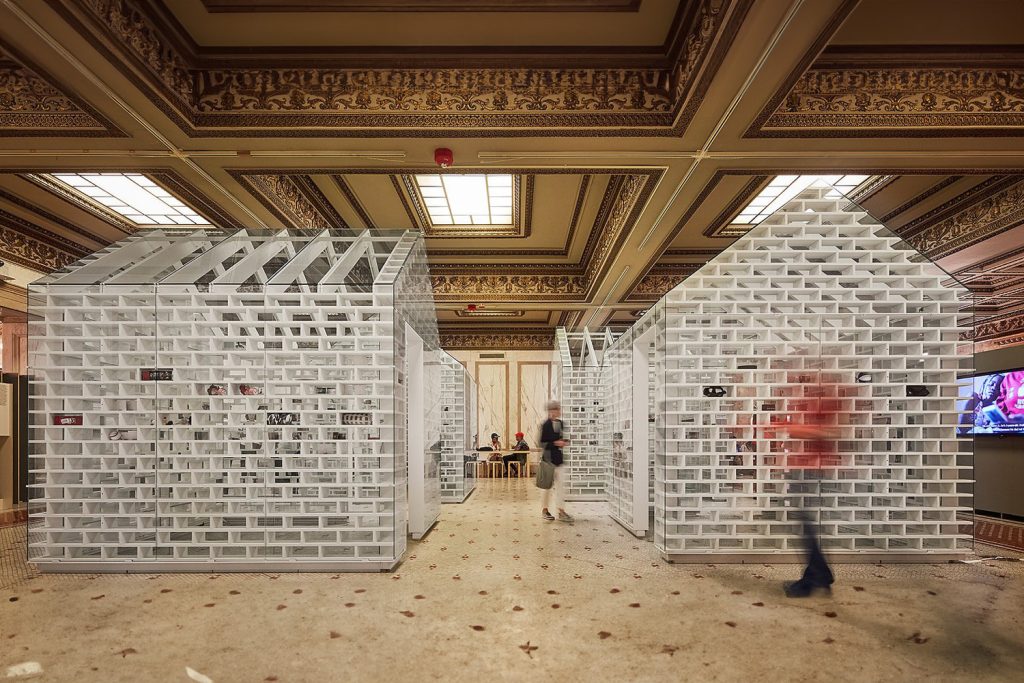 The participant list for CAB 5: This is a Rehearsal is as follows:
Amanda Williams (Chicago, USA)
Amy Kulper + PROPS SUPPLY (London, United Kingdom)
Andrea Carlson (Chicago and Grand Marais, USA)
Andrea Yarbrough / House of Kapwa (Chicago, USA)
Anupama Kundoo Atelier GmbH (Berlin, Germany)
Asim Waqif (New Delhi, India)
Baerbel Mueller (Vienna, Austria and Accra, Ghana)
Barkow Leibinger (Berlin, Germany)
Black Reconstruction Collective (USA)
Botanical City (New York and Chicago, USA)
Camille Henrot (Paris, France and New York, USA)
Candice Lin (Los Angeles, USA)
Carol Ross Barney with Ryan Gann and DuSable Park Design Alliance (Chicago, USA)
Cecil McDonald, Jr. (Chicago, USA)
ChartierDalix (Paris, France)
Chicago Black Dance Legacy Project (Chicago, USA)
Chris Bradley (Chicago, USA)
Chris T Cornelius of studio:indigenous (Albuquerque, USA)
Could Be Design (Chicago, USA)
Dan Peterman (Chicago, USA)
Deb Sokolow (Chicago, USA)
Depave Chicago + The Montessori School of Englewood (Chicago, USA)
Diana Al-Hadid (New York, USA)
Diane Simpson (Chicago, USA)
Dream The Combine (Ithaca and Minneapolis, USA)
Edra Soto (Chicago, USA)
Eve L. Ewing (Chicago, USA)
Feda Wardak (Paris, France)
Gamaliel Rodriguez (Cabo Rojo, Puerto Rico)
Gelitin (Vienna, Austria)
Grow Greater Englewood (Chicago, USA)
Helmo (Paris, France)
Ibrahim Mahama (Accra, Kumasi, and Tamale, Ghana)
interim studio (Nora Akawi and Eduardo Rega Calvo) (New York, USA)
Institute for Computational Design and Construction, Prof. Achim Menges; Institute of Building Structures and Structural Design, Prof. Jan Knippers; ITECH & IntCDC Cluster of Excellence, University of Stuttgart, Germany (Stuttgart, Germany)
Jean Marie-Appriou (Paris, France)
Jeff Carter (Chicago, USA)
Jennifer Reeder and Adri Sitiwat (Chicago, USA)
Kane One / Graffiti Institute (Chicago, USA)
Keller Easterling (New York, USA)
Kiel Moe (New York, USA)
Larissa Fassler (Berlin, Germany)
Lauren Pacheco / Steel Studio (Chicago and Gary USA)
Leticia Pardo (Chicago, USA and Mexico City, Mexico)
Limbo Accra (Accra, Ghana)
David Benjamin / The Living and GSAPP Footprint Project (New York, USA)
A Long Walk Home (Chicago, USA)
LOT-EK (New York, USA)
Modou Dieng Yacine (Chicago, USA)
Norman Teague Design Studios / Tonika Johnson / Max Davis / Ernest Wong Mejay Gula / Tanner Woodford (Chicago, USA)
Oren Pinhassi (New York, USA)
Paa Joe (Accra, Ghana)
Para Project (Amenia and Cambridge, USA)
Paul Ramírez Jonas (Ithaca,USA)
Perry Kulper (Ann Arbor, USA)
Practice Landscape (Cambridge, USA)
Project Onward with Ricky Willis and Kareem Davis (Chicago, USA)
Red Clay Dance Company (Chicago, USA)
Roy Kinsey (Chicago, USA)
Ruth de Jong (Livingston, MT, USA)
Saay|yaas (Praia, Cape Verde)
Samuel Levi Jones, LAA Office, and Sam Van Aken (Chicago, Columbus, and Syracuse, USA)
site / site design group, ltd. (Chicago, USA)
SKETCH (Panama City, Panama)
Slo 'Mo (Chicago, USA)
SpaceShift (Chicago, USA)
Storefront for Art and Architecture (New York, USA)
Stoss Landscape Urbanism (Boston and Los Angeles, USA)
studio chahar in collaboration with The Apprenticeshop (Boston USA and Tehran, Iran)
Terra Alta (Accra, Ghana)
The Buell Center and AD—WO, Columbia University (New York, USA)
The High Line (New York, USA)
Theatre for One (New York, USA)
Tschabalala Self (New Haven , USA)
Ugo Rondinone (New York, USA)
Urban Growers Collective – Lead Artist Erika Allen (Chicago, USA)
Vyjayanthi V. Rao & Kush Badhwar (New York, USA)
WOJR (Cambridge, USA)