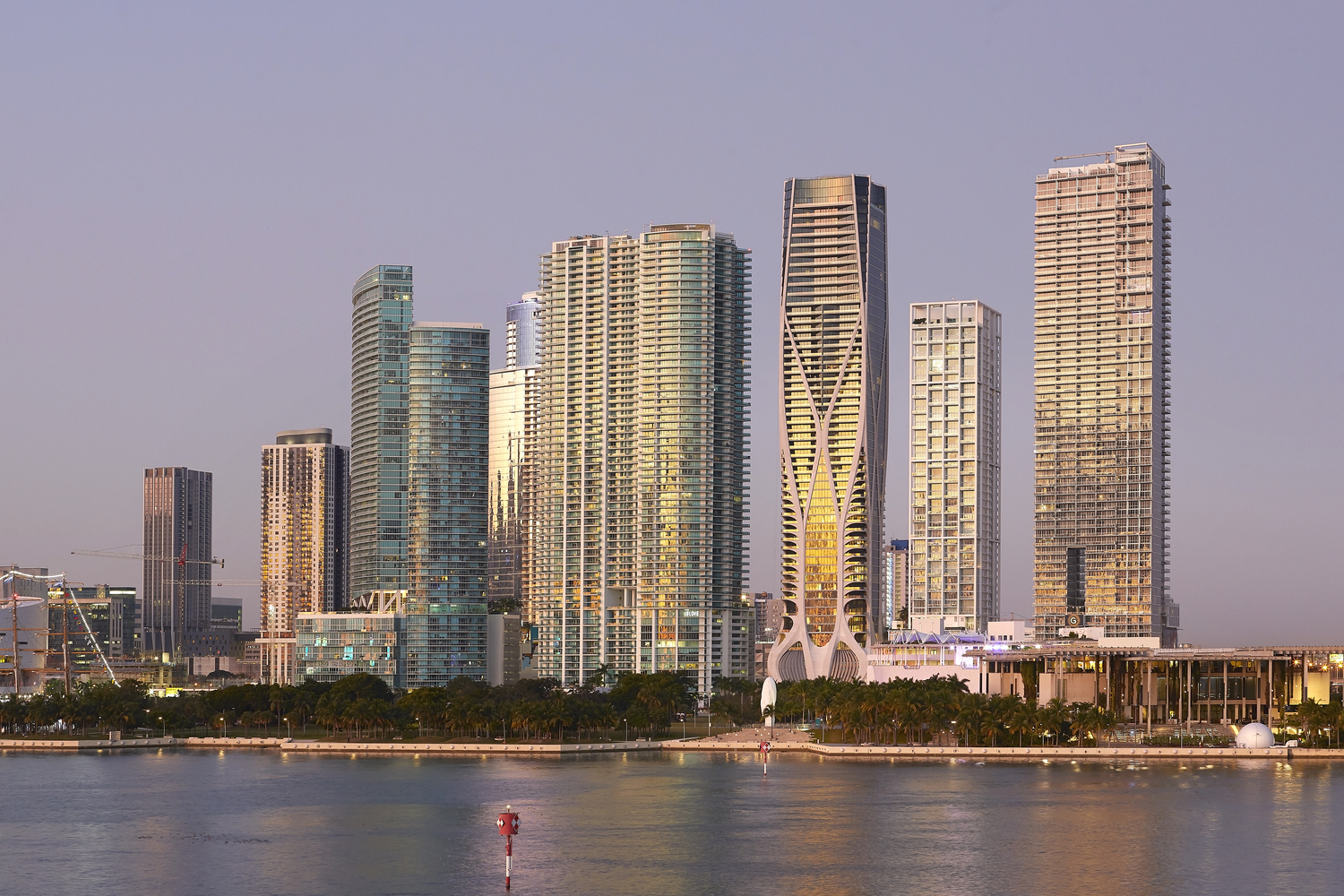 When architecture blends with the flowing wave of the wind and the sea, it sparks an amusing character and definition. One Thousand Museum, a masterpiece project by Zaha Hadid Architects, revealed as a monumental architecture and structural play soaring 62-stories of the residential tower opposite Museum Park in Miami. Exposing flourishing views across Biscayne Bay, the 30-acre Museum park rechristened in 2013 as one of downtown Miami's prime public zone, integrates the city's new art and science museums.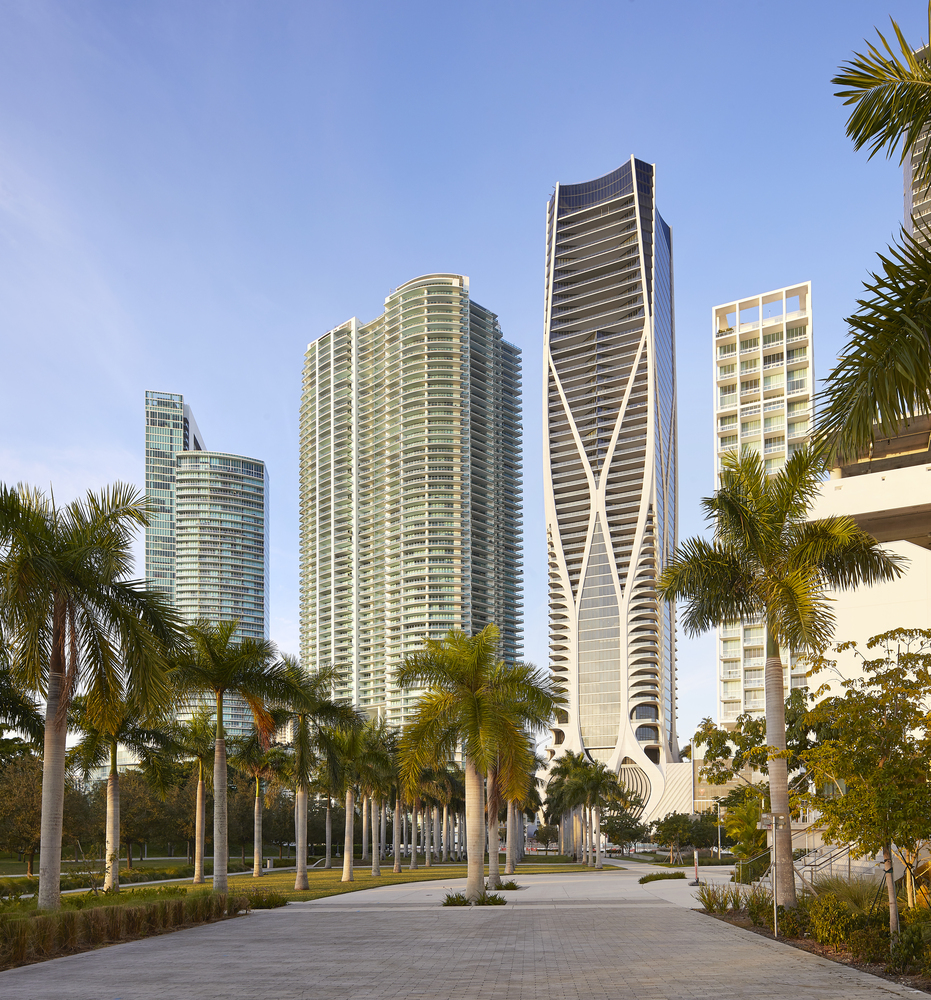 An exceptional facade, trilled in horizontal waves slashed vertically, of the One Thousand Museum tower defines an innovative vision of fluidic high-rise construction. The consistent expression of engineering marvels the entire form in layers of built elements confined and exposed with an oscillating clarity. One Thousand Museum's concrete exoskeleton weaves its perimeter in a web of flowing lines that laces to lateral bracing with structural support.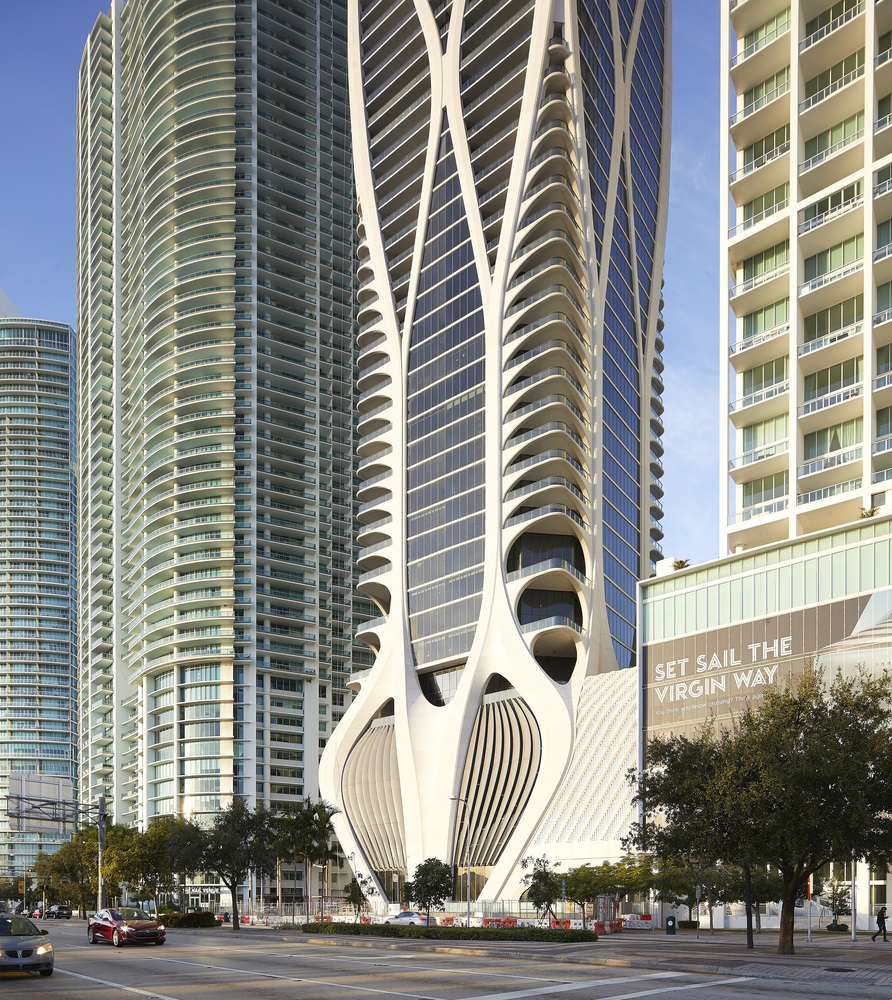 The entire structure depicts as one continuous frame, with columns fanning at its base, while the tower rises to meet at its apex. Extruded as a rigid tube highly resistant to Miami's demanding wind loads affixed through curved supports fashioning hurricane-resistant diagonal bracketing.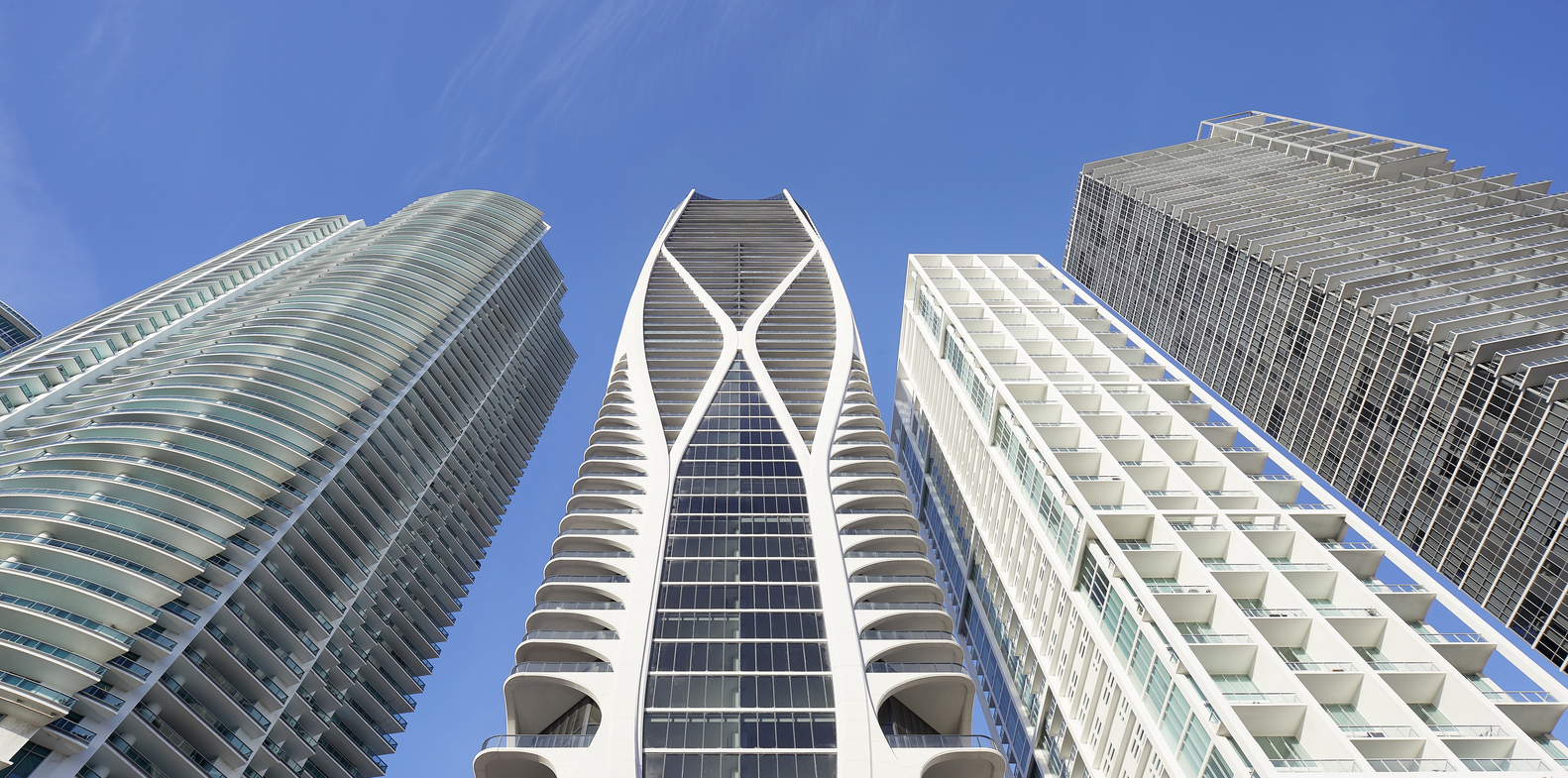 Chris Lepine, Project Director, Zaha Hadid Architects says that "The design expresses a fluidity that is architectural and structural, "also adds "The structure gets thicker and thinner as required, bringing a continuity between the architecture and engineering."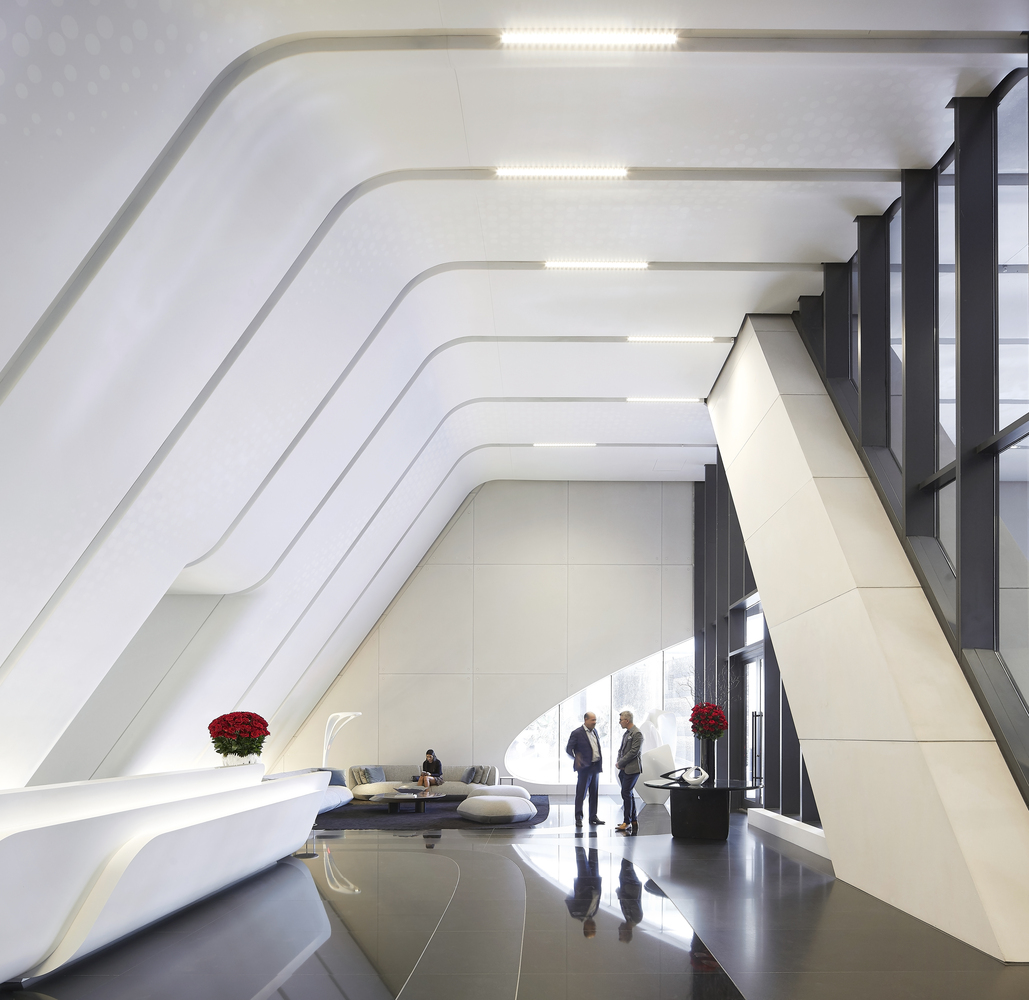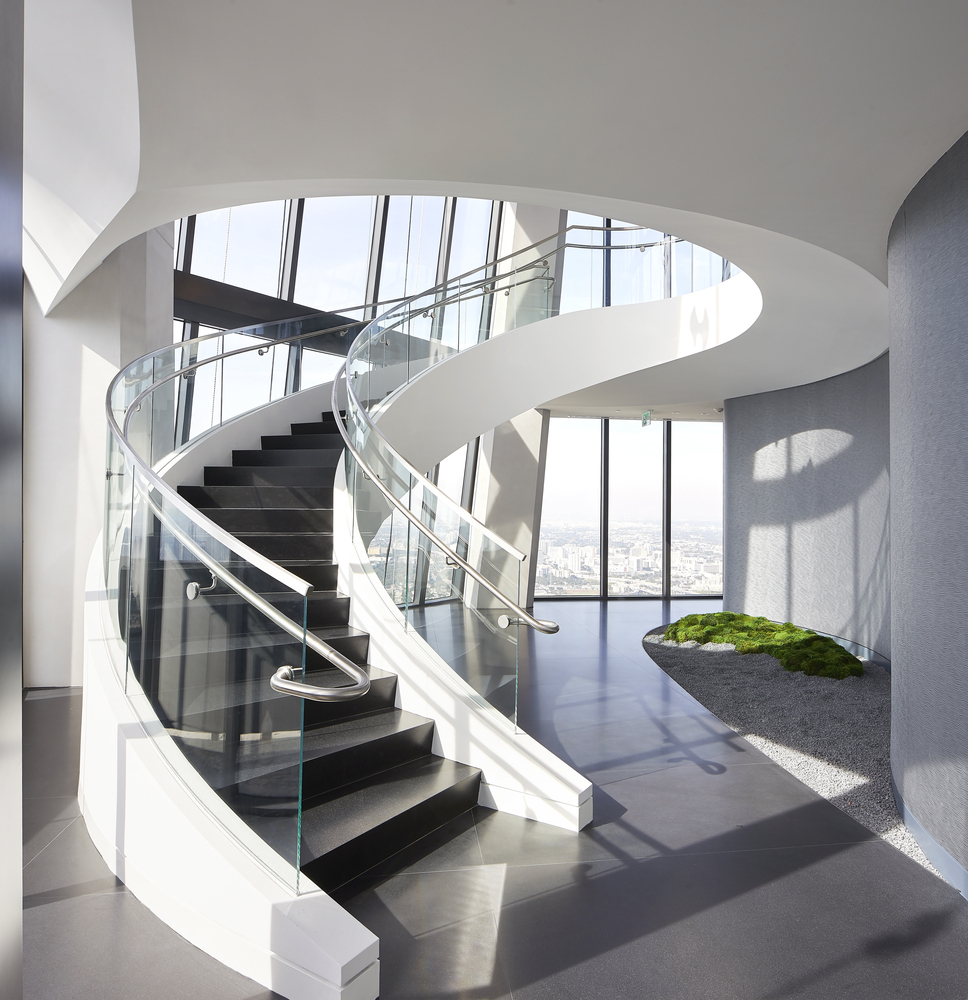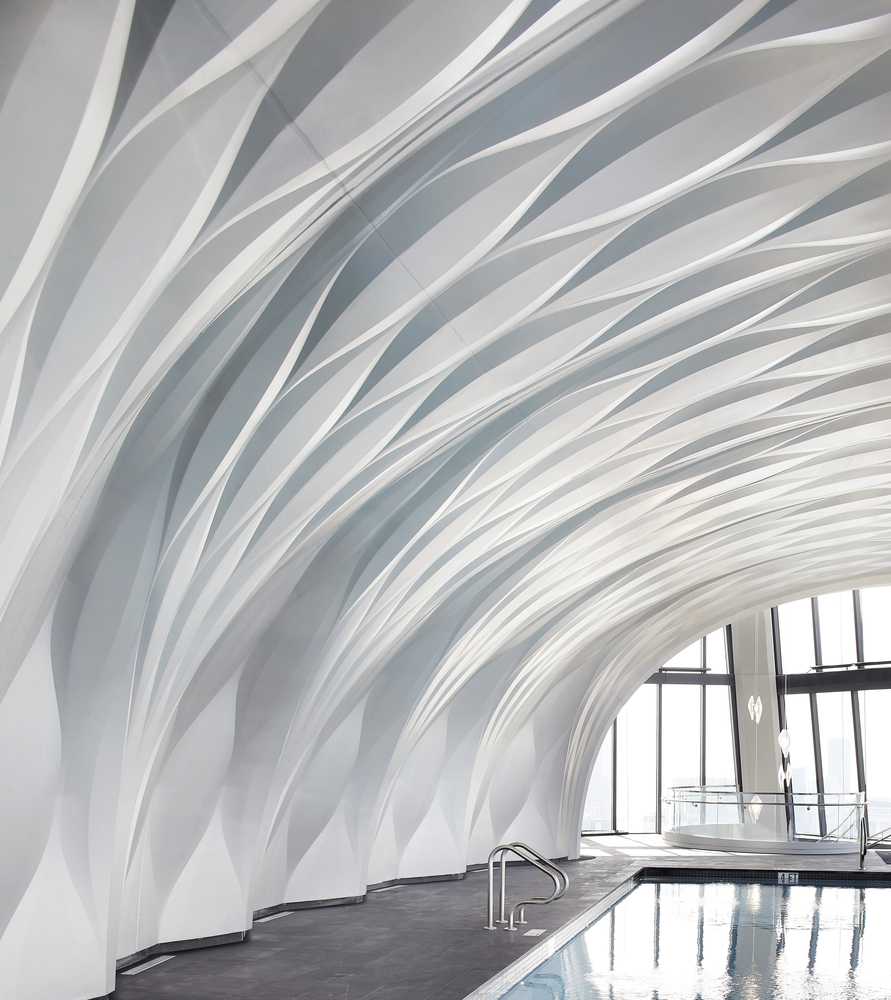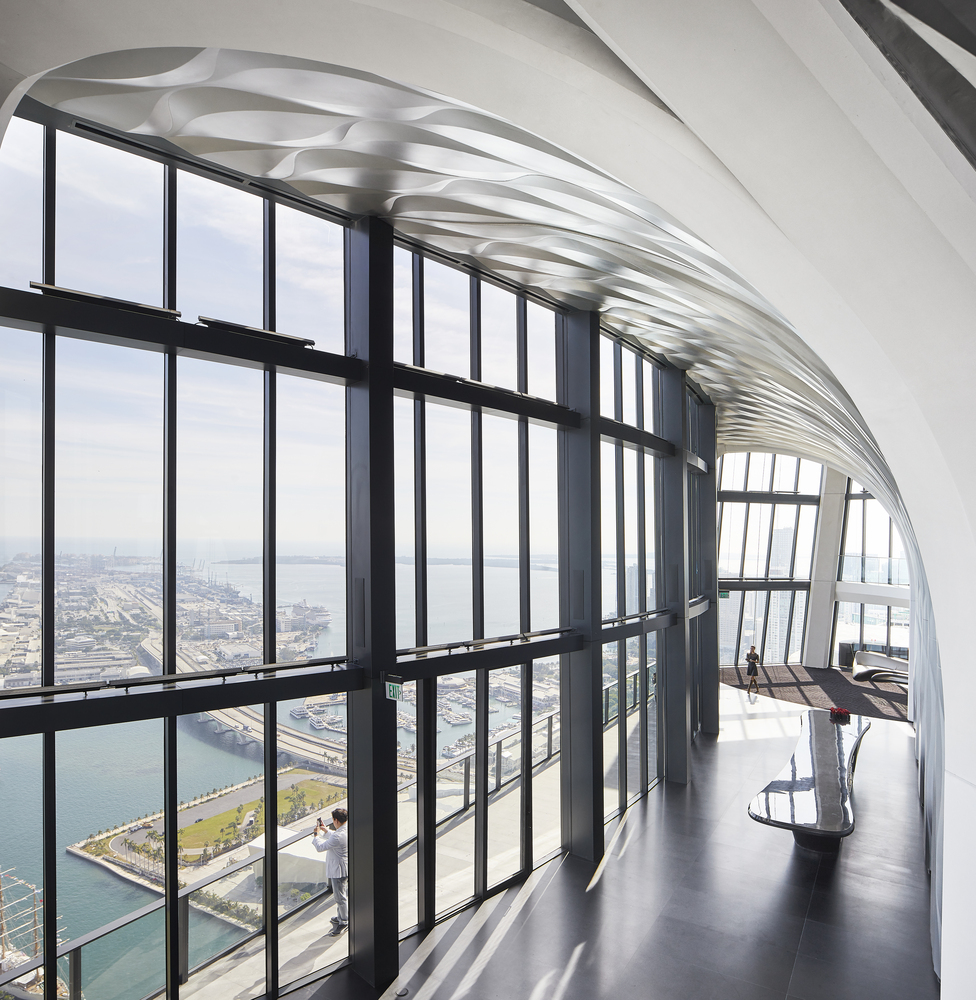 One Thousand Museum inculcates glass fibre reinforced concrete form-work, which remains in place as the construction advances. This permanent concrete form-work also ensures the architectural finish to sustain and live with minimal maintenance. Beyond the exoskeleton, the faceted, crystal-like facade weaves a distinct solidity of the edifice.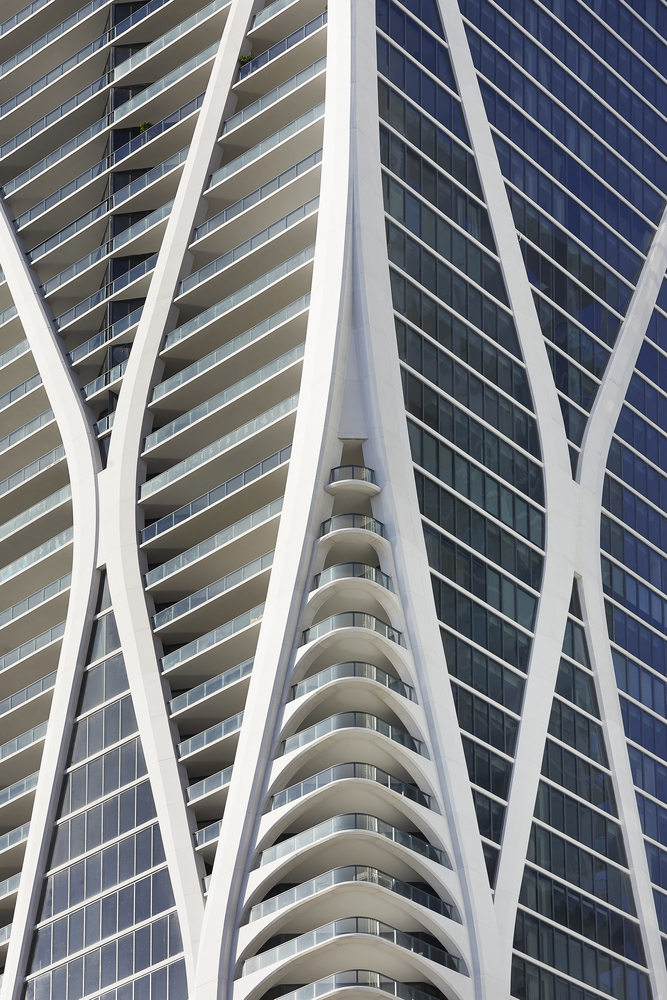 As the frames ascribe the perimeter, the tower's interior floor plates sweep wide column-free spaces. The exoskeleton's curvature weaves uniquely resonating plans on each floor. Terraces cantilever on the lower floors, protruding from the corners, and the upper floors fuse the terraces behind the assembly. An aquatic centre feature on the top floor abutted along with lounge and event space. Zaha Hadid Architects utilize every curve in executing the wonderful One Thousand Museum edifice along the bay with landscaped gardens, terraces and pools cherished along with inviting lobby and luxuriant residents' parking.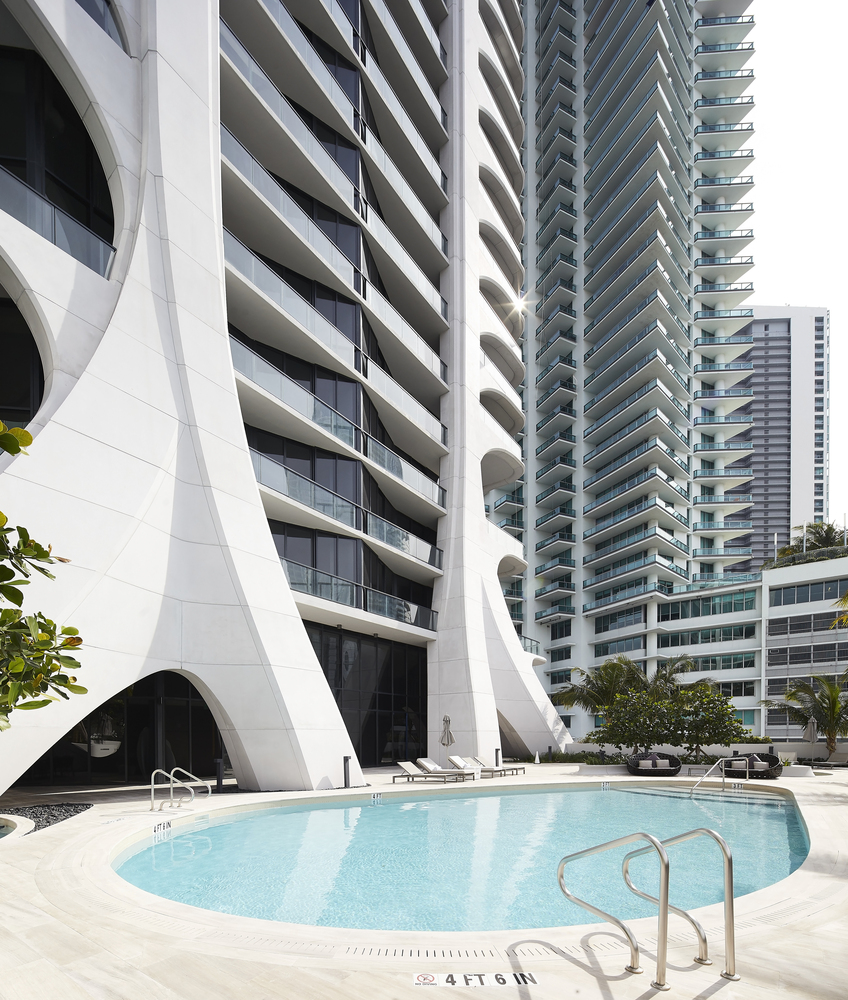 Project Details:
Architects: Zaha Hadid Architects
Area: 911027 ft²
Location: Miami, United States
Photographs: Hufton+Crow
Civil Engineering: Terra Civil Engineering
Structural Engineering: DeSimone Consulting Engineers
Landscape: Enea Garden Design
MEP: HNGS Consulting Engineers
Design: Zaha Hadid, Patrik Schumacher
Project Director: Chris Lepine
Project Team: Celina Auterio, Carlota Boyer, Alessio Constantino, Martin Pfleger, Oliver Bray, Theodor Wender, Irena Predalic
Competition Team: Sam Saffarian, Eva Tiedemann, Brandon Gehrke, Cynthia Du, Grace Chung, Aurora Santana, Olga Yatsyuk
Local Architect: O'Donnell Dannwolf Partners
Fire Protection: SLS Consulting Inc
Vertical Transportation: Lerch Bates
Wind Tunnel Consultant: RWDI Consulting Engineers