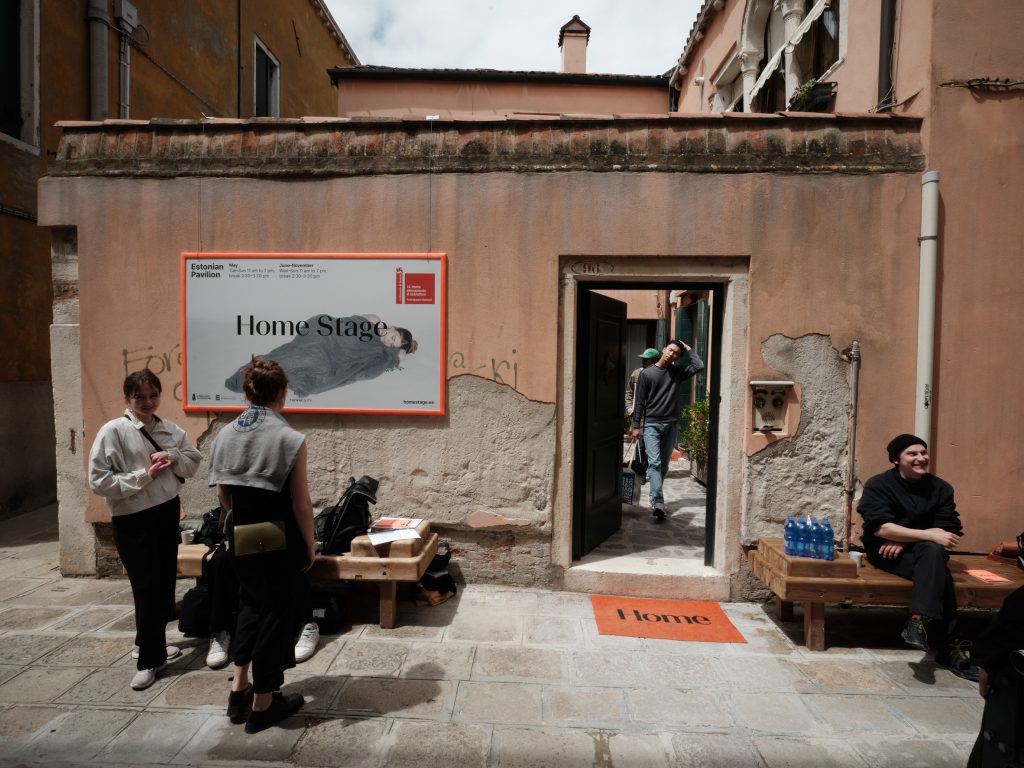 The Venice Architecture Biennale 2023 has captivated audiences with its collection of innovative and thought-provoking exhibitions, and among them, the Estonian Pavilion has emerged as a standout. In a compelling interview with Arvi Anderson and Aet Ader, two of the pavilion curators, we gain insight into their motivations and vision behind the exhibition. By transforming a rental apartment into a stage for a performance, the Estonian Pavilion aims to shed light on the contradictions between living spaces as homes and commodities, urging viewers to contemplate the pressing housing crisis.
Arvi Anderson expresses, "We sought to create a space that could forge a personal connection with people, urging them to reflect on their homes and question whether architecture serves people or money. We intend to provoke thought and spark dialogue around the multifaceted nature of housing." The Estonian Pavilion shatters the mold of traditional exhibition formats, offering a more intimate and immersive experience. By inviting visitors into a private space, the pavilion provides an opportunity for a deeper connection and understanding of the complex issues surrounding housing.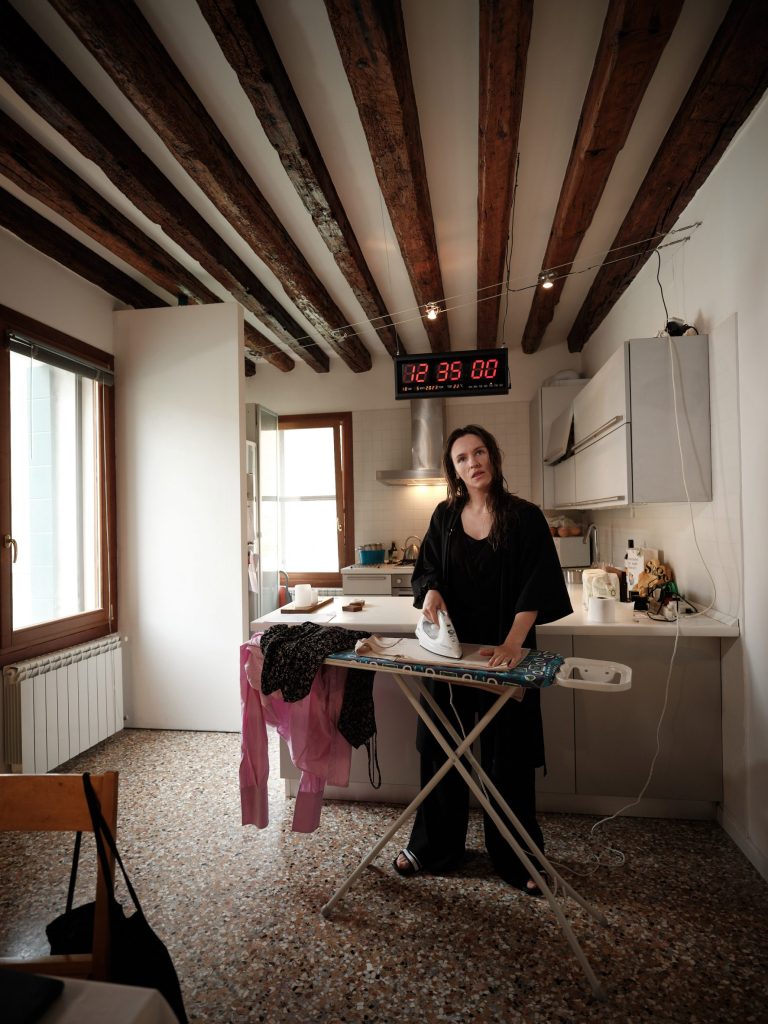 The choice of Venice's apartment as the pavilion's location is not coincidental, as Aet Ader highlights, "Venice, notorious for its housing challenges and exorbitant rental costs during the Biennale, mirrors the struggles faced in many cities worldwide." and "So as these problems are everywhere in the world, we also feel these problems in Tallinn, in Estonia and also, of course, here in Venice especially. And I think in Venice here there are even more contradictions. And for example, one contradiction is when we go to our pavilion, we feel that we would like to have a person living in the pavilion because, as we would talk about housing, then housing is for people."
"Our exhibition aims to engage visitors on multiple levels," states Arvi Anderson. "We want to challenge the conventional notion of a home and make people question the commodification of living spaces. The pavilion catalyzes reflection and introspection." Firstly, visitors receive a complimentary booklet containing poetic texts that delve into the exhibition's overarching theme and the apartment, setting the stage for a thought-provoking experience.
Aet Ader said, "How we can raise awareness is to try to make people think about their homes. So does the architecture? Yes. Shelter people or money? How did they get their home? What are all the policies? What are the decision-makers? How do all these, let's say, housing systems work." and added about performance, "These are rather asking the questions as well and when there will be contact and discussions between the performer between their hosts."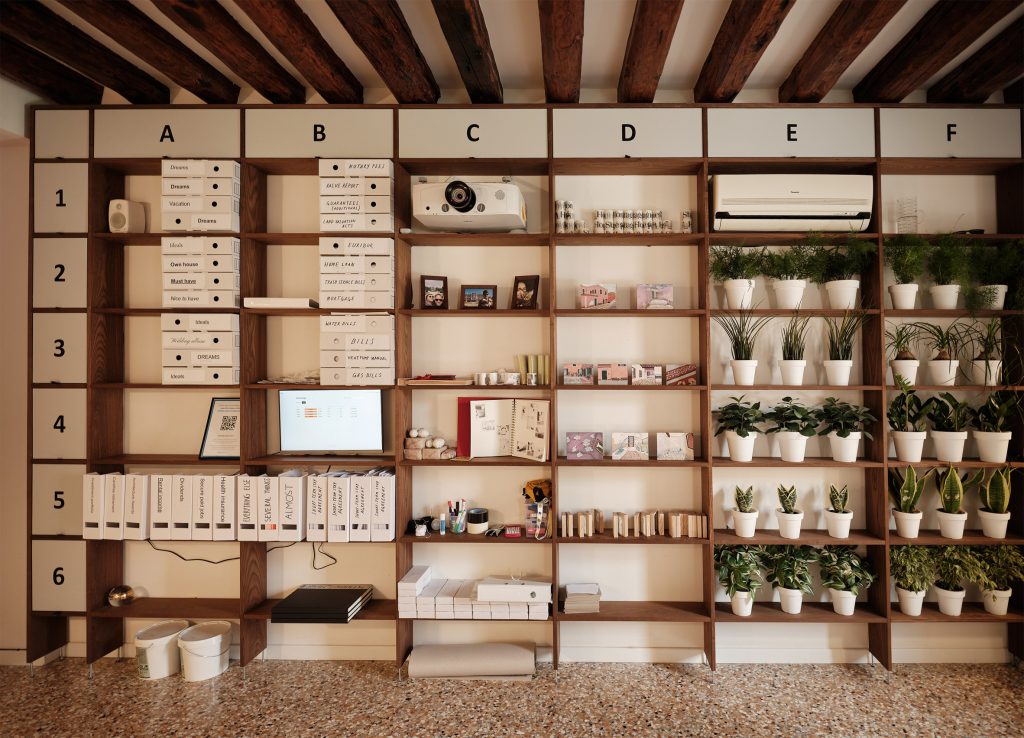 "Through our installations and furniture, we aim to disrupt preconceived ideas about what a home should be," says Aet Ader. "The carefully placed design elements and subtle variations challenge visitors to reconsider the fundamental aspects of their living spaces." The strategic placement of furniture and design elements challenges preconceived notions of what constitutes a home and prompt viewers to ponder architecture's profound influence on human lives.
The exhibition's centerpiece is a performer who resides in the space for at least one month, blurring the lines between public and private spheres and fostering dialogue surrounding housing issues. Arvi Anderson explains, "The presence of a performer adds an element of human experience and creates a living connection to the housing crisis. Visitors can engage directly with individuals' challenges in finding and maintaining a home." But on the other hand according to Aet Ader, "We don't directly offer solutions for housing crisis because I think the housing solutions everywhere in the world has to be very specific. We can't copy the housing solutions from one country to another. I think it always has to discover the local problems and then deal with the exact problems locally."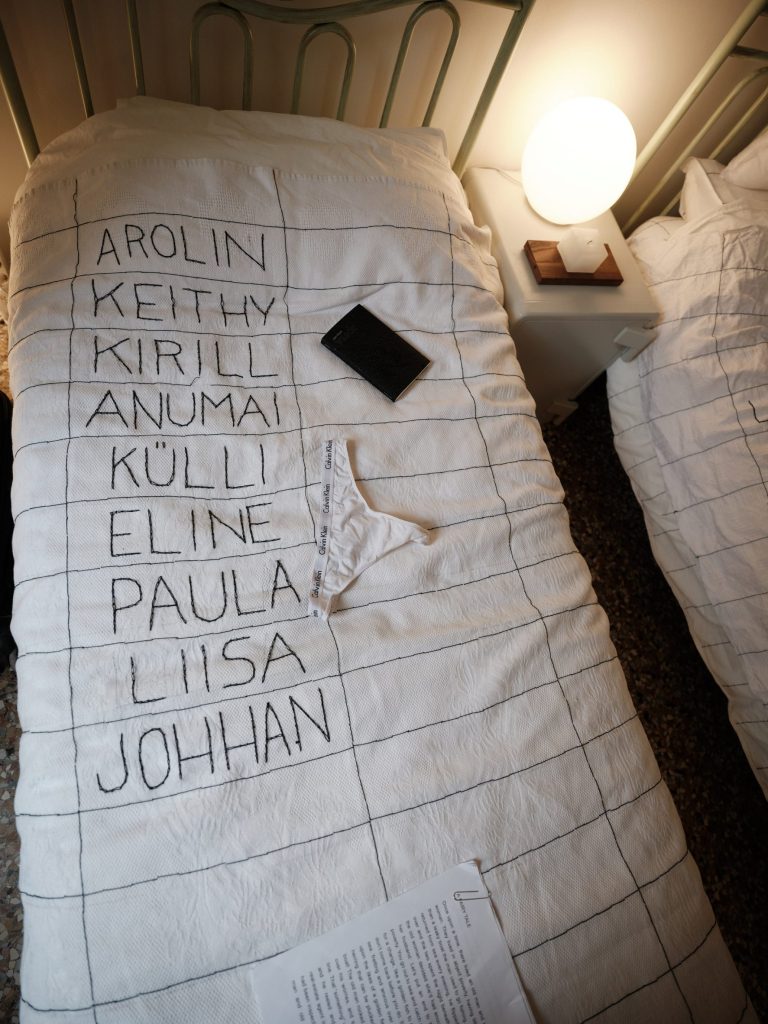 Aet Ader emphasizes, "The urgency of the housing crisis calls for collaboration and innovative approaches. We hope our pavilion inspires and encourages architects, policymakers, and communities to seek innovative and inclusive affordable, and sustainable housing solutions."
The Estonian Pavilion is a testament to the transformative power of art and architecture in creating awareness and fostering social discourse, leaving a lasting impact on all who experience it. The pavilion ignites dialogue, raises awareness, and encourages innovative solutions to address the pressing issues surrounding affordable and sustainable housing. It stands as a beacon of hope, urging us all to rethink how we conceptualize and approach housing in our societies.