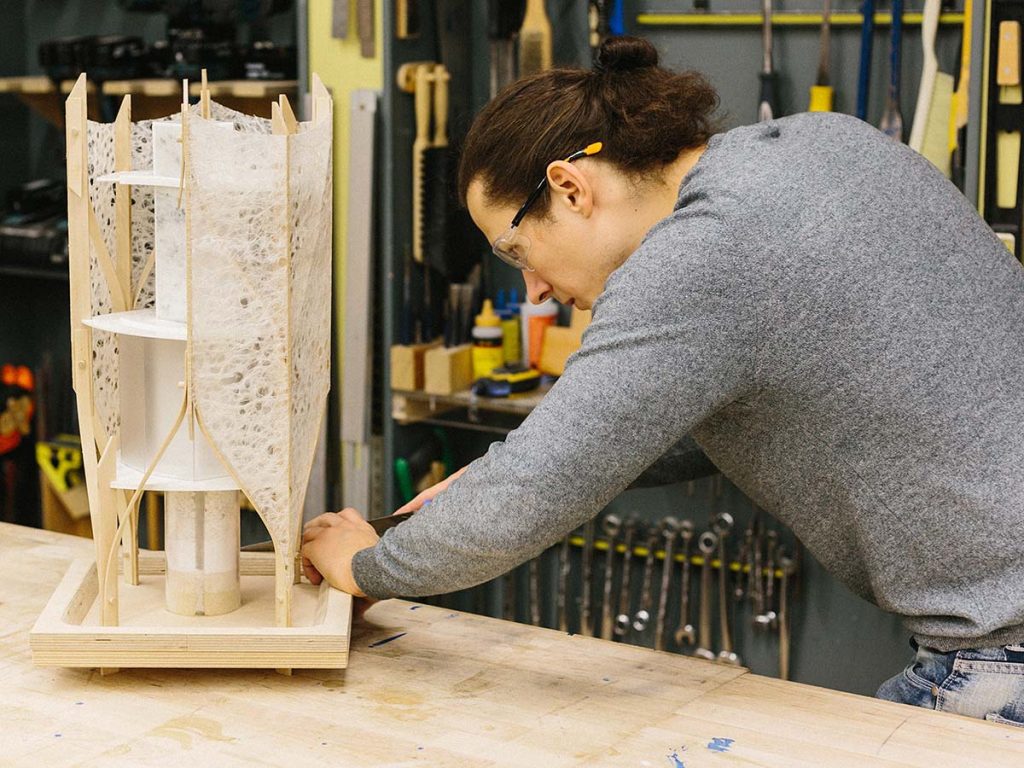 Classical design and architectural education is an important step in acquiring basic knowledge and skills. However, Master is one of the most critical steps of this journey in order to specialize and advance toward career goals more effectively.
The importance of "mastering" is not limited to just a deep understanding of knowledge. It also offers students the opportunity to specialize in a particular field. Master's programs provide students with more specialized and advanced knowledge, so graduates have the potential to become pioneers in their fields. A master's program provides students with research abilities. This develops the ability to explore new and innovative ideas and generate solutions to existing problems. It also encourages students to think critically and analytically, making them valuable skills in business and academia.
Here are the 10 best Master's programs in advanced architecture and computational design.
1. Advanced Architecture – MA, IAAC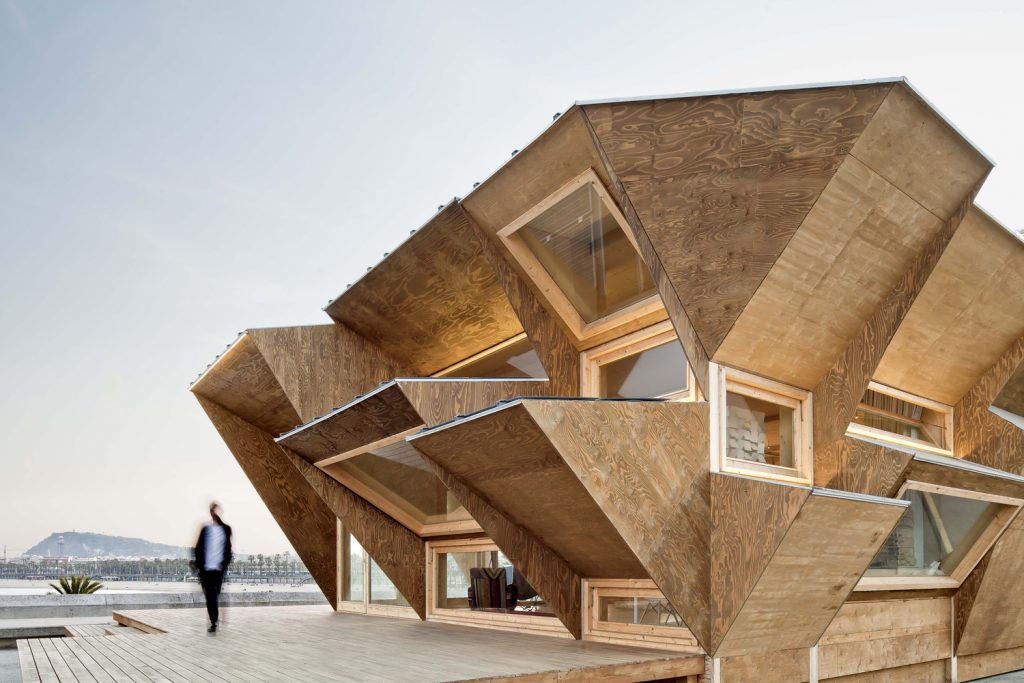 Duration: 1 or 2-year program
The Master in Advanced Architecture program offered by IAAC is designed to transform traditional architectural approaches. This one or two-year program trains professionals to make informed, creative, and innovative decisions, inspiring them to become leaders and innovators in the field of architecture and the built environment. Using a "Learning by Doing" and "Design by Research" approach, this program cultivates critical thinking, creativity, and the practical implementation of ideas.
The Master in Advanced Architecture offers three different programs: MAA01, MAA01+3DPA, and MAA02. IAAC's MAA is dedicated to generating new ideas and applications for Urban Design, Self Sufficiency, and Digital Matter, utilizing the potential of digital technologies in the current global context of rapid change. IAAC takes a multidisciplinary approach to tackle the challenges posed by the environment and future development of cities, architecture, and buildings. Through a combination of technology, biology, computational design, and digital and robotic fabrication, IAAC pushes innovation beyond the boundaries of traditional architectural approaches.
2. Design and Computation – MA, Technische Universität Berlin
Duration: Standard period of study 4 semesters
The Design & Computation program is a research-based Master's program that is interdisciplinary and inter-university between the Berlin University of the Arts and Technische Universität Berlin. According to their website, it is important to consider the relationship between individuals, technology, and society in light of the rapid technological and social changes we are experiencing. This includes the algorithmization of everyday life, the digitalization of production and labor, public participation in decision-making processes, ensuring food security, and overcoming the climate crisis. The program lasts four semesters and has students from various disciplines. The first semester is customizable and aims to establish a common thematic, discursive, and methodological foundation.
3. Computational Design Practices – MSc, Columbia GSAPP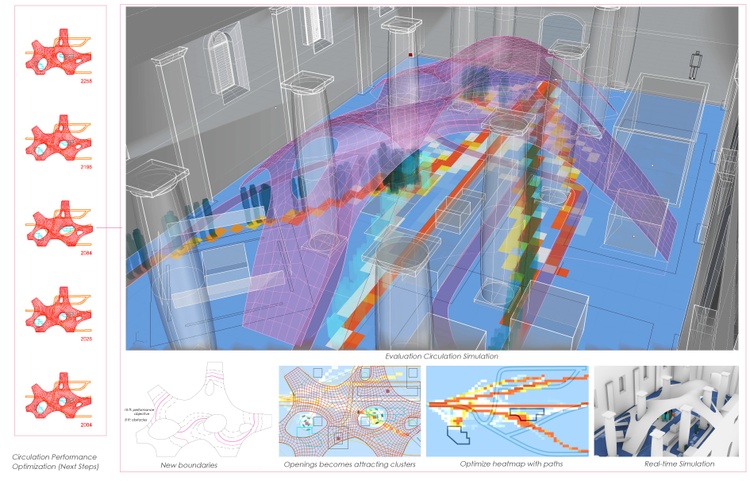 Duration: 1 or 2-year program
The M.S.CDP program is designed for recent graduates and practitioners who want to extend and integrate disciplines between architecture, data visualization, and urban planning. The program specifically focuses on computational design practices for the built environment at multiple scales. According to the website, the program aims to pioneer new concepts and pedagogies for an integrated multi-scalar and spatial approach to computational design at Columbia GSAPP. The M.S.CDP curriculum fosters critical and creative engagement with spatial computational design as both a method and practice.
4. ITECH – MSc, University of Stuttgart
Duration: full-time two year
Coordinating Institutes
ICD – Institute for Computational Design and Construction, Prof. Achim Menges
ITKE – Institute of Building Structures and Structural Design, Prof. Jan Knippers
The Integrative Technologies and Architectural Design Research M.Sc. program is a research-focused and interdisciplinary course that emphasizes contemporary aspects of the built environment and practices. The objective of the ITECH program is to equip students from diverse fields with the knowledge and skills necessary to advance technological and computational processes in developing the built environment. This is achieved by integrating the fields of design, engineering, construction, and natural sciences.
5. Architectural Computation – MSc/ MRes, the Bartlett School of Architecture
Duration: Full-time: one year, taught over 12 months – Flexible: two to five years
Architectural Computation belongs to the school's suite of Bartlett Prospective programs, which focus on advanced digital design and computation. Throughout either an MSc or MRes degree, students develop the depth of understanding needed to exploit computation to create innovative architectural solutions for the future. According to the website, students are taught programming skills alongside advanced theory and work in teaching groups called research clusters to undertake studio-based research in their chosen area of the discipline.
6. Emergent Technologies and Design – MSc/ MArch, Architectural Association School of Architecture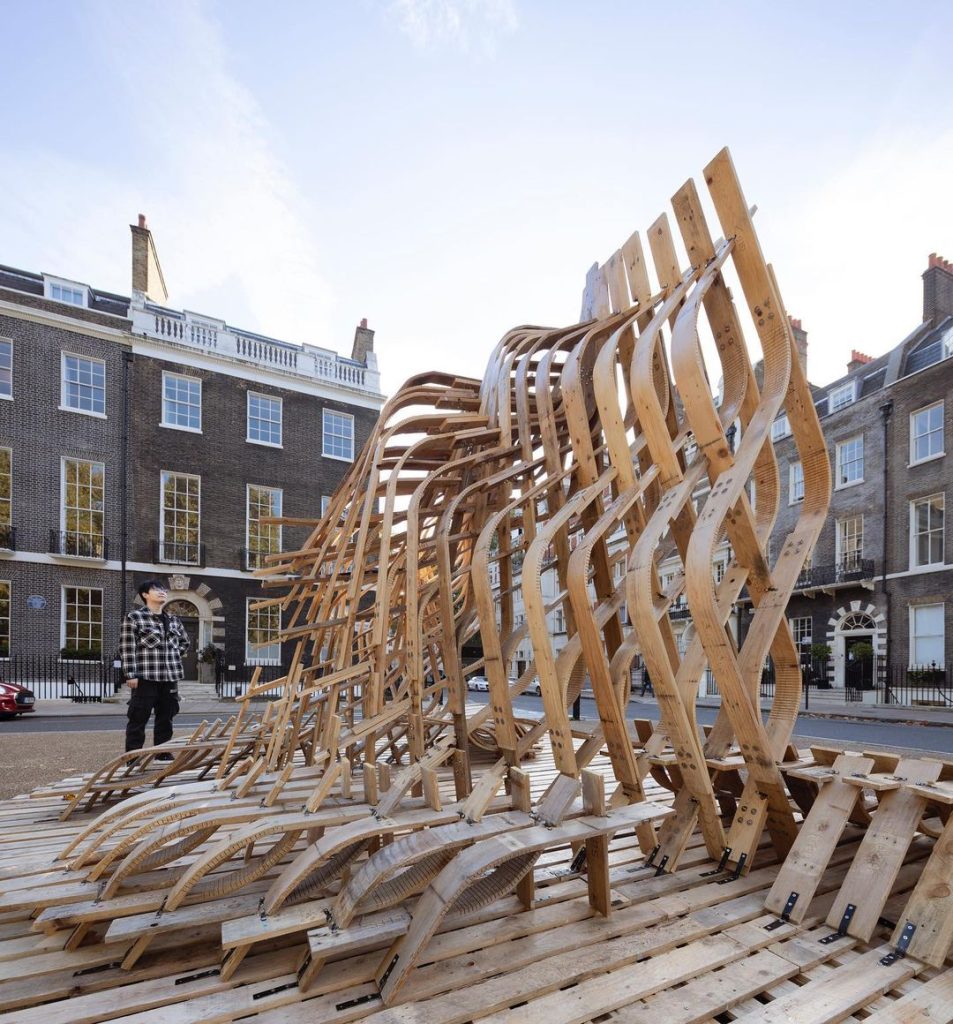 Duration: MSc: 12 months / March: 16 months
The Emergent Technologies and Design Programme is a graduate degree available to architecture and engineering graduates who want to enhance their skills and explore knowledge in architectural design science that is centered around innovative production methods. The program aims to discover new connections between architecture and ecology by combining computational design and fabrication. Their process includes multiple iterations of hypothesis testing, material and computational experimentation, robotic fabrication, and evaluation. According to the website, they reflect on theirprojects through verbal presentations and group discussions and document their findings in analytical and scientifically structured papers.
7. Advanced Architectural Design – MArch, UC Berkeley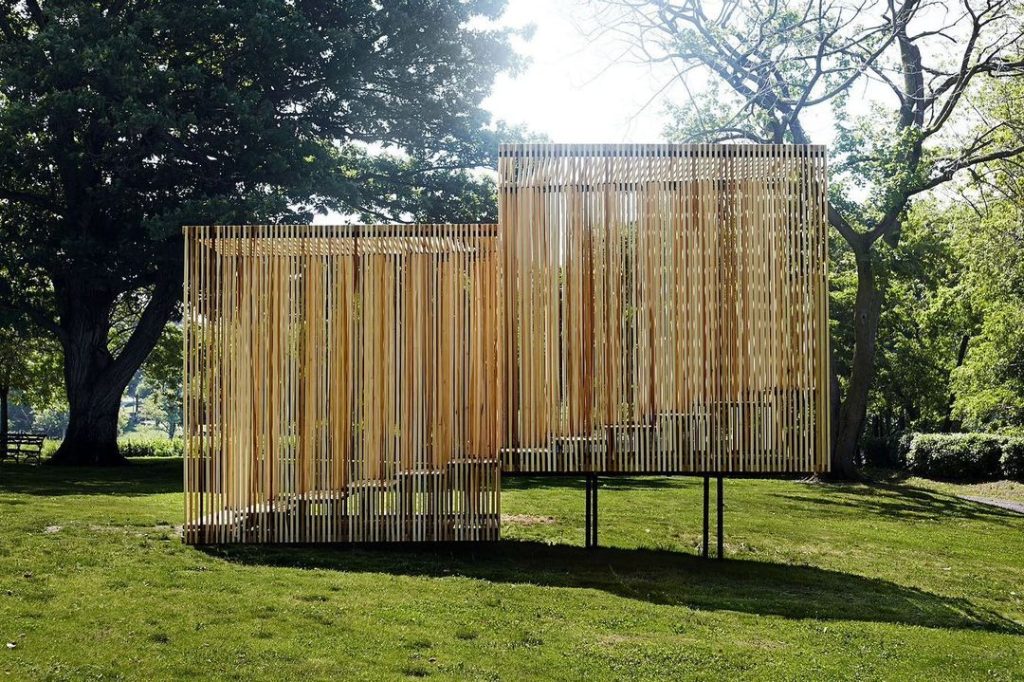 Duration: 1 academic year
MAAD is a post-professional design studio that lasts for one year. It is designed for individuals who have an accredited Bachelor of Architecture or Master of Architecture degree. The studio is a stimulating, rigorous, and experimental setting where students can explore current design issues. The year-long studio is integrated with seminars and lectures covering design theory, history, digital applications, and building technology. Students can also take elective classes in the College of Environmental Design. A team of several other faculty members from the department and the college joins the studio director.
8. Advanced Studies in Architecture – MBArch, UPC Universitat Politècnica de Catalunya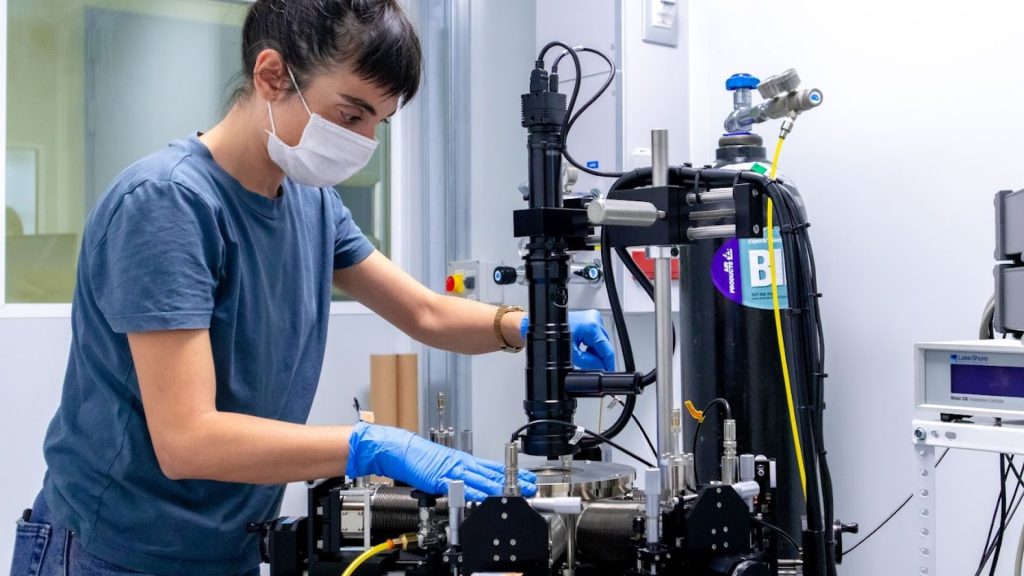 Duration: 1 academic year
The purpose of the Advanced Studies in Architecture-Barcelona (MBArch) master program is to teach students about research, innovation, and contemporary architectural design in a flexible and specialized manner. The Barcelona School of Architecture emphasizes expertise, erudition, tradition, and professional practice to provide a comprehensive approach to a career in architecture, whether in teaching or in the professional field.
9. Advanced Architectural Design (MSD – AAD), University of Pennsylvania Stuart Weitzman School of Design
Duration: 3 semester
The Master of Science in Design program with a focus on Advanced Architectural Design [MSD-AAD] is a post-professional degree that lasts for three semesters. It is designed for advanced students who already have a professional degree or are working in the field. The program aims to achieve four objectives: Prepare students for advanced design research in the profession or academy, develop their skills in emerging design techniques and cross-disciplinary tools, encourage critical discussions on technology in relation to contemporary architectural discourse and theory, and integrate advanced digital modeling techniques into design methodology that is relevant to material production, fabrication, and construction processes and aesthetics.
10. Computational and Advanced Design – Online MSc CAD, DesignMorphine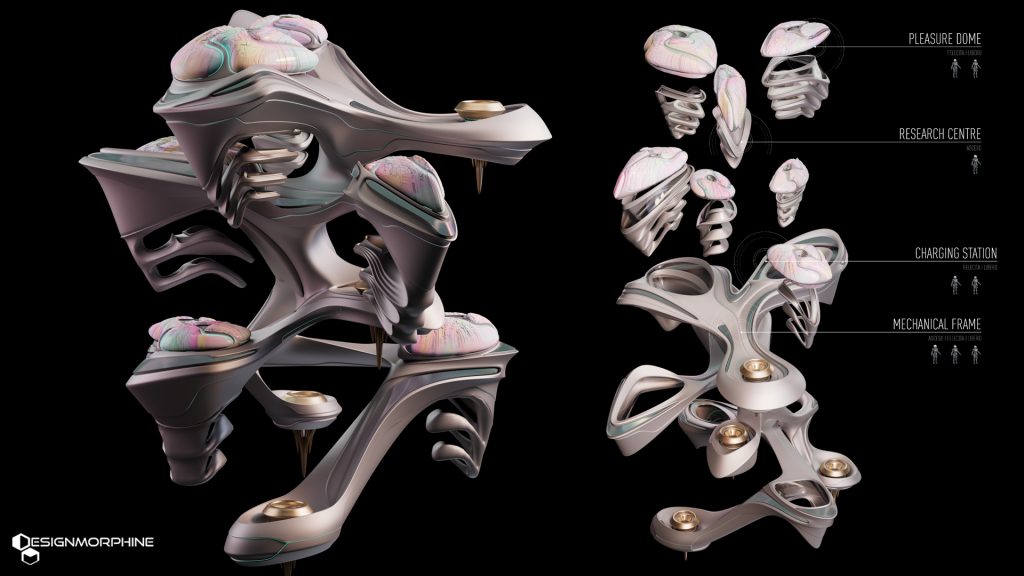 Duration: 9-month academic year
The Master of Science Degree in Computational and Advanced Design is accredited by the University of Architecture, Civil Engineering, and Geodesy (UACEG). Additionally, the program has partnered with renowned companies such as The Microsoft Garage in New York, Logitech, and Pininfarina. These organisations are known for fostering talent, community growth, and driving innovation and inspiration. The Master's program is 9 months long and includes 5 Design Chapters and 5 Technical and Theoretical Labs. According to the website, students learn from renowned designers and architects and progress from single units to complex systems. They master software like Maya and Rhinoceros and use Virtual Reality and Prototyping Machines. At the end of each month, students present their work to a jury of specialists. This program equips students with the skills to take on any project in any environment.
In the meantime if you interested to start working as an architect you can check Jooble's career in architecture website.