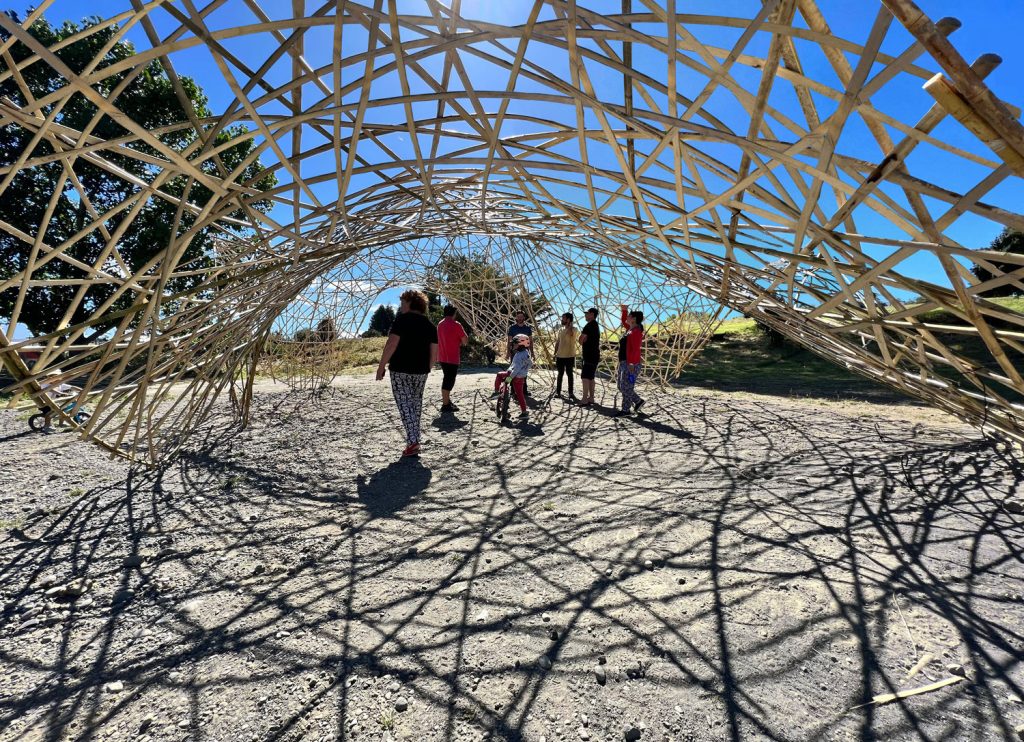 Colihue Nest is a mid-tech material system that attempts to showcase and use Colihue's constructive, structural, and aesthetic potential for the creation of spaces with identitarian, accessible, and long-term value.
The physical and mechanical abilities of colihue were calculated, shown, and tested using both real and digital models. This changed its scale and showed that it could be used for more than just decoration. It is viewed as a material that provides for a larger range of structural, technical, and spatial options; a flexible and versatile material that can operate as both structure and envelope, serving as skin and bones at the same time.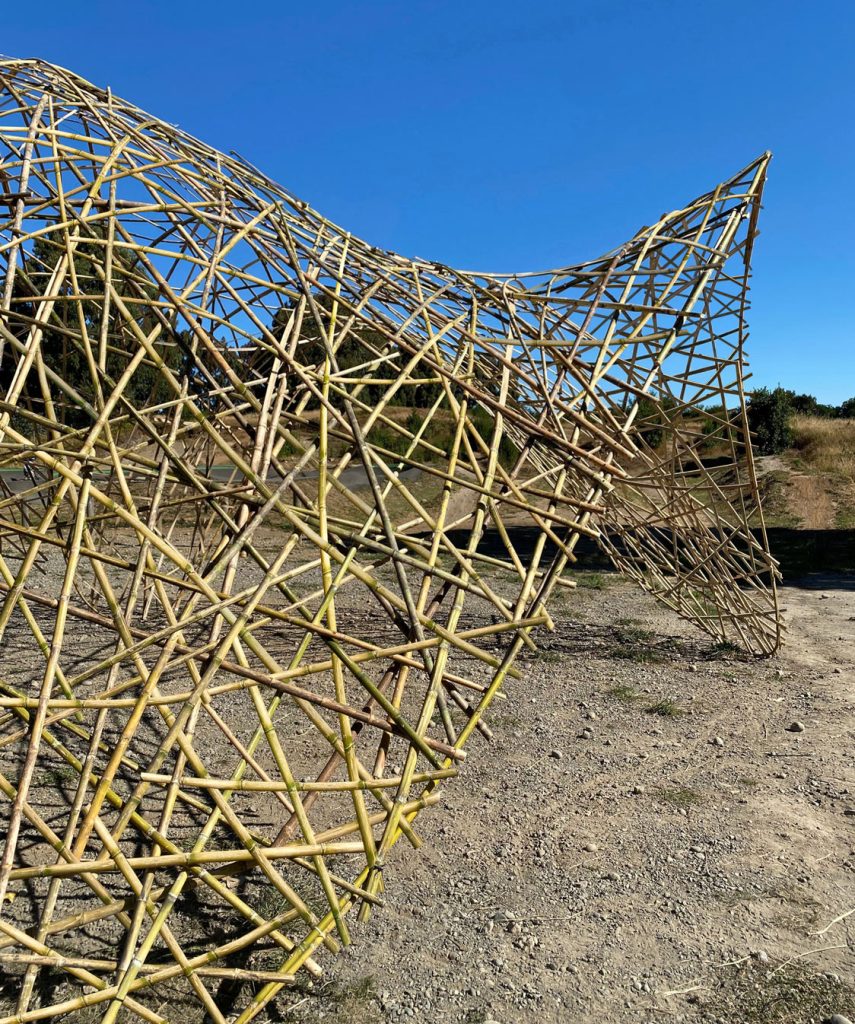 The created system has a material aggregation logic that allows for the building of livable and encompassing structures. A stiff border of catenary arches encloses a paraboloidal grid shell surface within these structures. This three-dimensional grid is filled with an elaborate network of laminated colihue (from the Mapudungun language "kuliw"), canes weaved together in an apparent random method, resulting in changing moments of density, opacity, and shade.
The entire geometry operates like a nest, an interwoven framework of pieces with no hierarchies that increases structural rigidity and integrity as discrete elements are added. The wind runs through the colihue framework, similar to a bird's nest, and the structure flexes to disperse dynamic stresses, presenting little resistance. It is porous and adaptable.
The system includes a variety of typological applications that can be customized to meet unique demands and scales. Each typology serves as a regulated framework that encourages individual co-construction and collaborative activity. To improve accessibility for participating communities and increase system transferability and replicability, the building and assembly methods have been reduced and translated into procedural instructions.
The research findings and construction plans for COLIHUE NEST are freely available, with the goal of openly showcasing, disseminating, and promoting colihue's constructive, spatial, and identity-related capacities toward a new mid-tech architecture.

Project Info
Architects: Bárbara Barreda, Felipe Sepúlveda (BASE studio)
Associate architect: Rodrigo Del Campo
Architectural collaborators: Catalina Ellena, Ignacio Salinas
Supporter: Grant from Ministry of Cultures, Arts, and Heritage – Government of Chile.