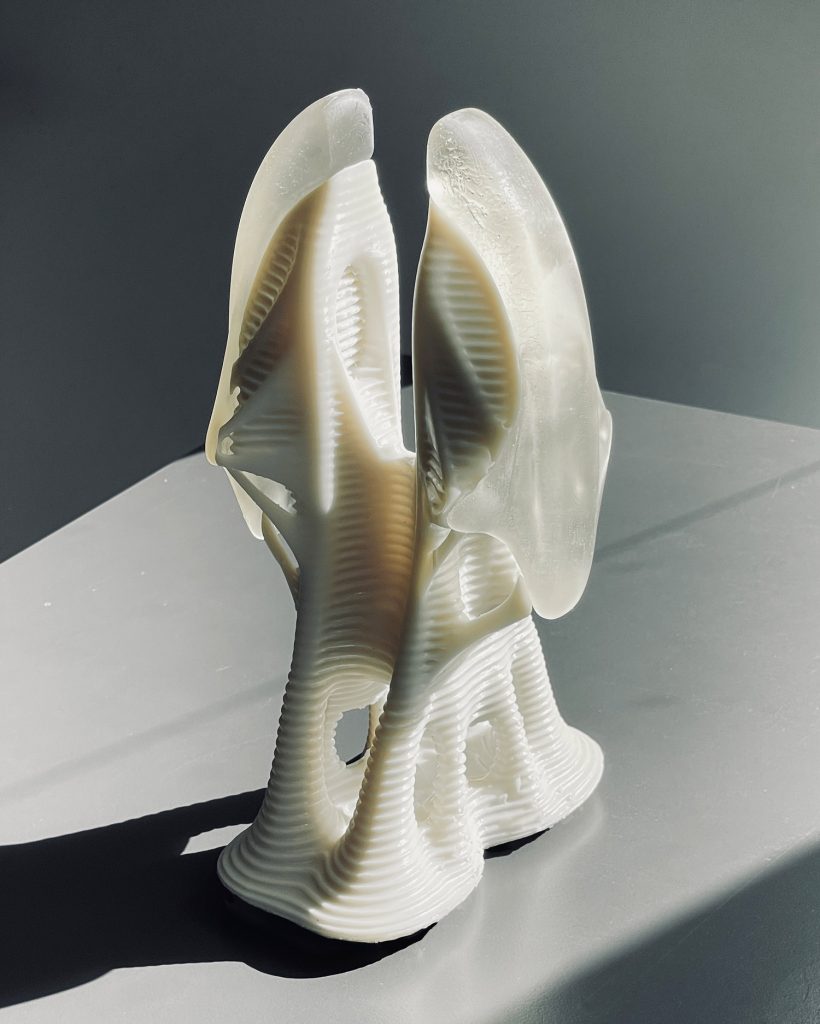 Biomorphic Tectonics will be exhibited at Vienna Design Week between September 22 – October 1, 2023, in Vienna, Austria.
Andreas Palfinger, an architectural designer and artist living in New York, leads us on a journey through the organic-parametric geometry and mathematics of nature in his body of work titled Biomorphic Tectonics. Palfinger is concentrating on organic-parametric geometry and worldbuilding. His multimedia works incorporate both speculative and analytical methods.
Recent projects have included an award-winning short film, ideas for futuristic buildings, VR fashion show locations, and real-world and virtual sculptures. These projects have either been self-initiated, collaborated with other designers and artists, or produced with ODA Architecture NY, Studio Superflux London, or CERN.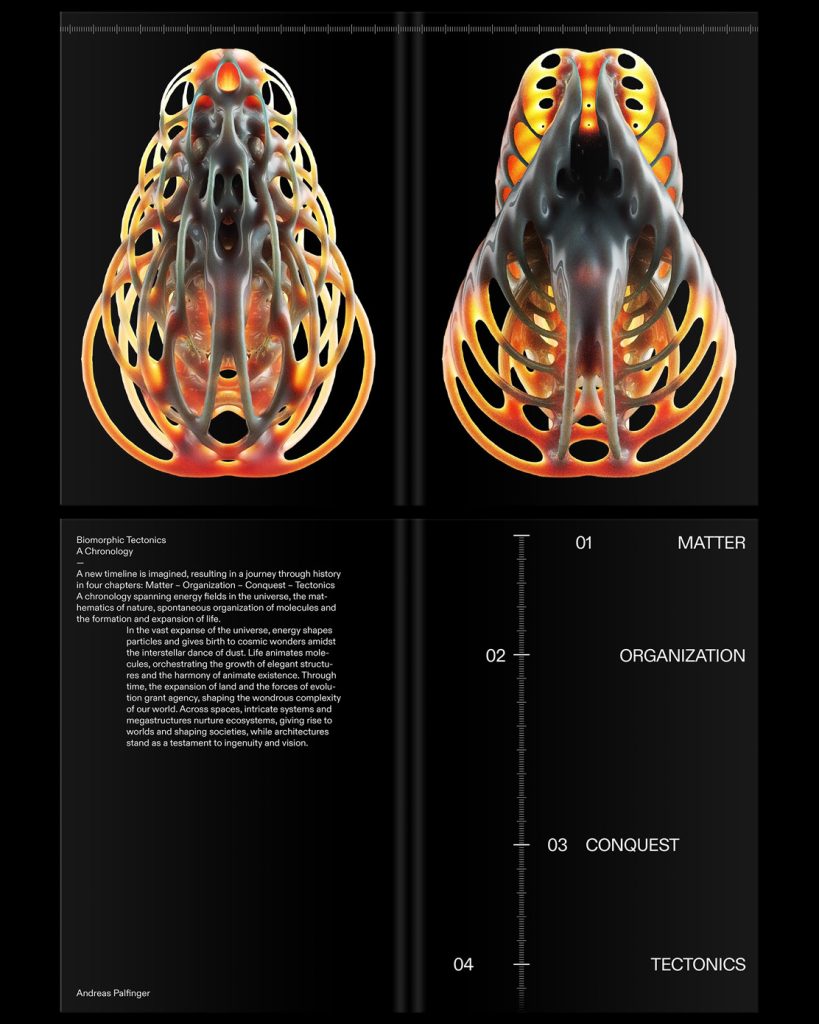 Andreas' works often ask: "In which world could those architectures have evolved?"
A new timeline is imagined spanning four chapters: Matter – Organization – Conquest – Tectonics. The speculative chronology spans energy fields in the universe, the mathematics of nature, the spontaneous organization of molecules, and the formation and expansion of life, ultimately arriving at the architectural scale.
The multimedia project Biomorphic Tectonics combines a 7-minute animation film, a 64-page publication, a 3D printed sculpture, and a live sound performance created by Vienna-based artist Leonie Roithner.