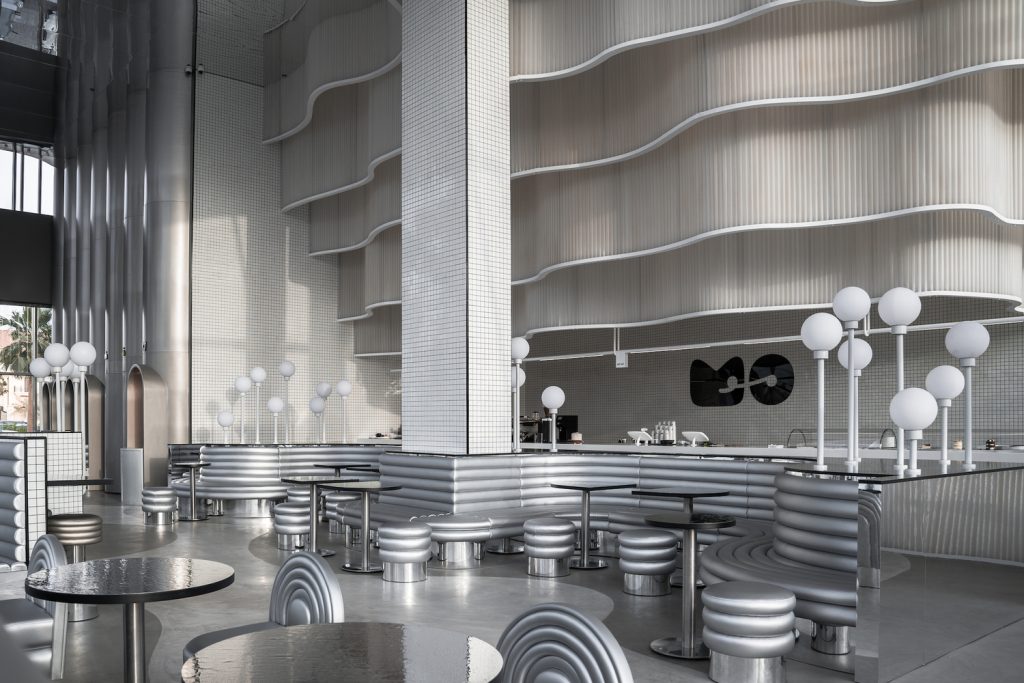 Masquespacio designed MO Bakery in 2022 in Al Khobar, Saudi Arabia. MO's main focus is cakes, and they wanted a space presented as if they were jewels with authentic and innovative flavors. For this reason, Masquespacio began to develop a concept based on water that creates magic and life and is the basis of pastry.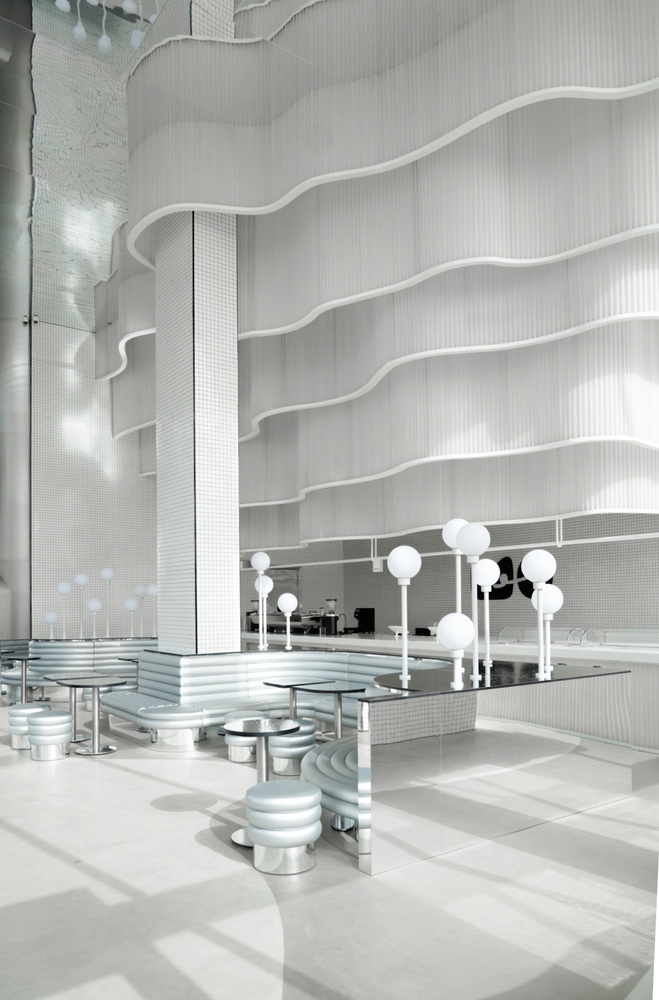 The MO Bakery's space was thus divided into 3 different parts, each presenting a phase of making a cake and a coffee with water as the main ingredient.
About the furniture, each one of the items has been custom designed for the MO, offering different ways of sitting and, therefore, diverse experiences for the customers. A gray and white color palette has been chosen, along with metallic finishes for the tables and fabrics to generate reflections that recreate the distortion that could be made by water.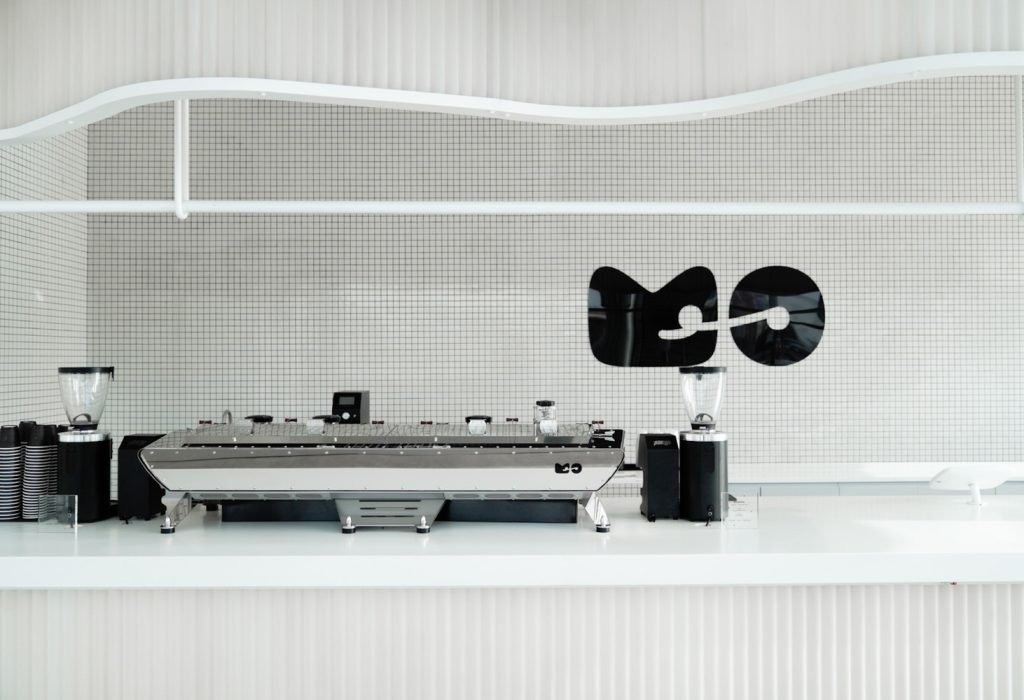 First, MO Bakery has a "liquid state," when the mass is mixed with the water and that in space creates the point of connection between the different zones of the interior of MO.
In the bar area, a gigantic waterfall has been recreated, making it clear that the bar, with its delicious products for sale. The waterfall was created by sandblasting the tubes to create the illusion generated by the water's shape and the feeling of ice it represents.
In front of the bar, we can find the "solid-state" or "ice" area in which huge lights represent ice as the main attraction, while next to it, you can see some giant bubbles that show the "gaseous state" as a series of fire bubbles that represents the moment in which the cake is baked in the oven.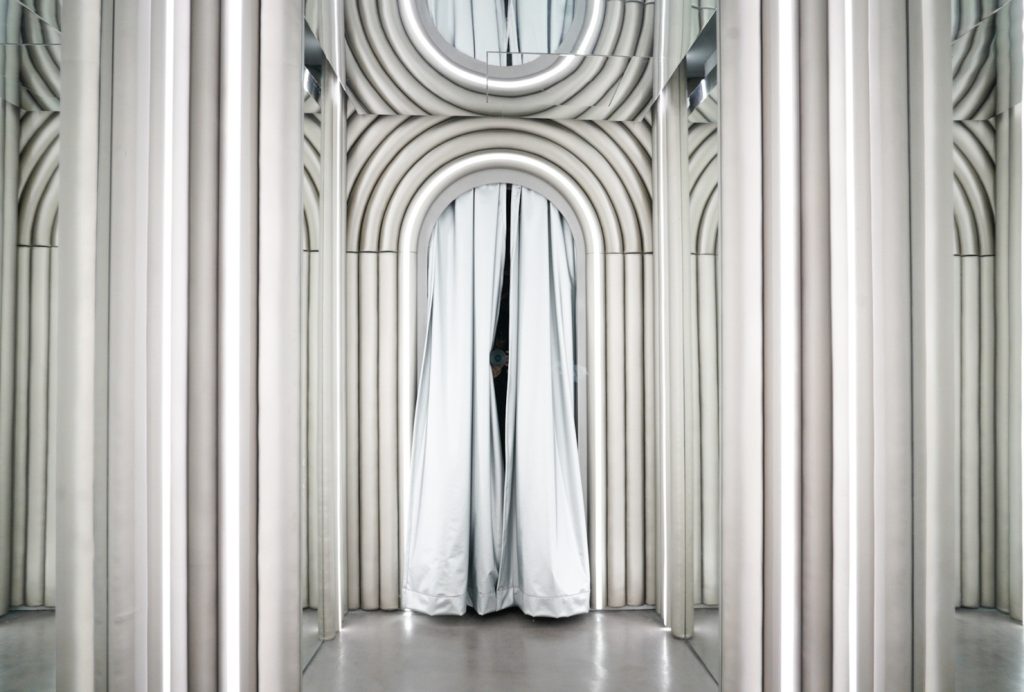 On the other hand, the lighting incorporates a completely controllable RGB system to be able to establish different sensations that could turn the space into different moods and that show a singular space within the space for campaigns and talks, also represented through the reflections in the space of fabrics, tables and chrome spheres that create another level of optical fusion.
Space is not solid; It is interchangeable and dynamic, following what the brand has to communicate.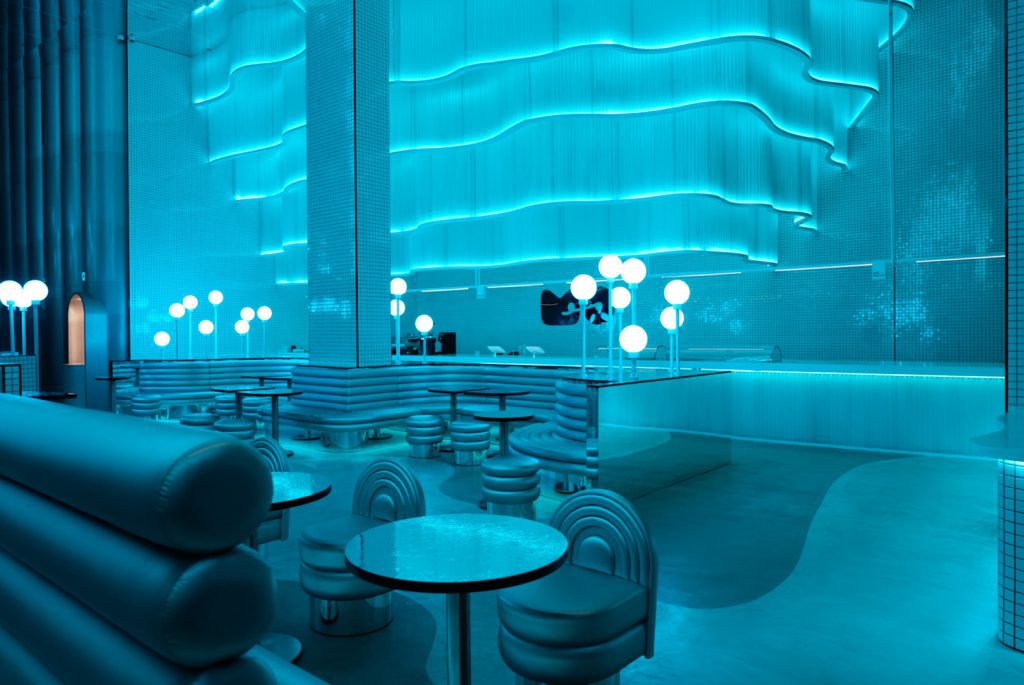 Project Info
Architects: Masquespacio
Area: 400 m²
Year: 2022
Client: Rightgrain