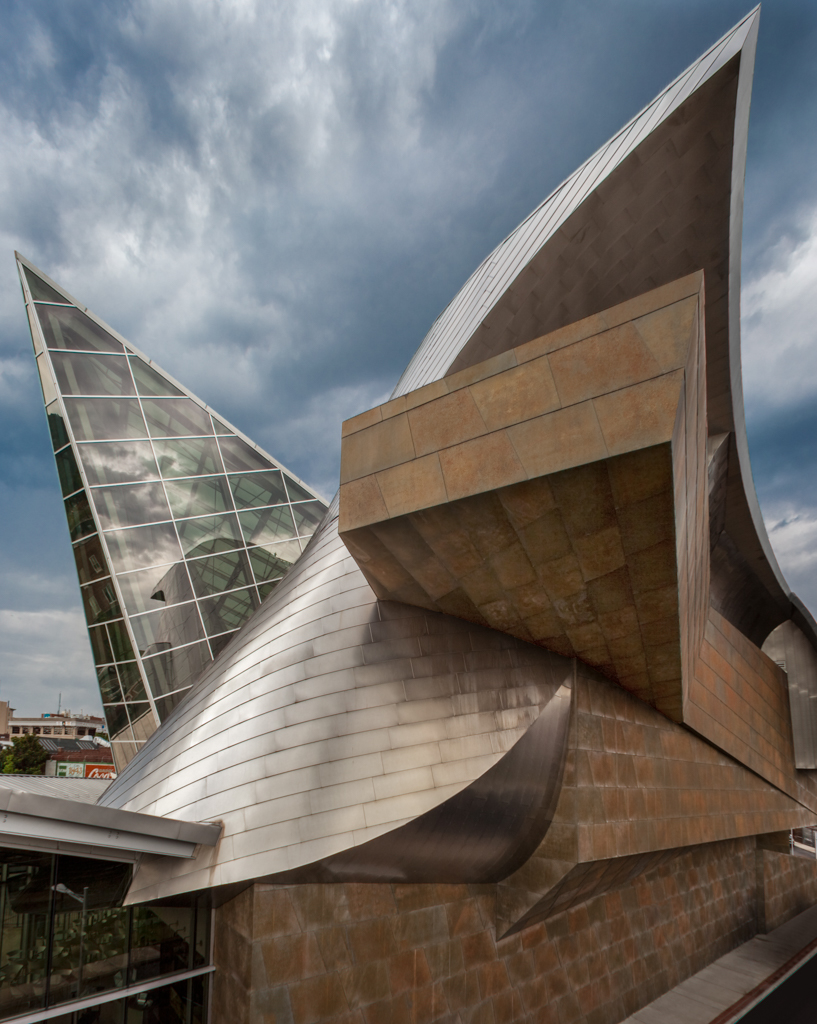 Nestled inside the landscape of Roanoke, Virginia, a city famous for its rugged mountainous terrain, the Taubman Museum of Art stands as a beautiful testament to the fusion of contemporary design and natural beauty. Situated on the southern end of Shenandoah Valley, with the Blue Ridge Mountains and the Appalachians as its backdrop, the museum's location may appear unconventional for a modern institution. Yet, this was exactly the aim: to create a museum that could breathe new lifestyles into the city's cultural landscape.
Designed by Randall Stout Architects, this architectural gem boasts an array of steel components meticulously crafted and mounted by skilled engineers and artisans at Zahner. Zahner's involvement in the project encompassed engineering, fabrication, and installation of the outdoor secondary shape and façade, in addition to supplying interior metallic surfaces, contributing to the museum's aesthetic.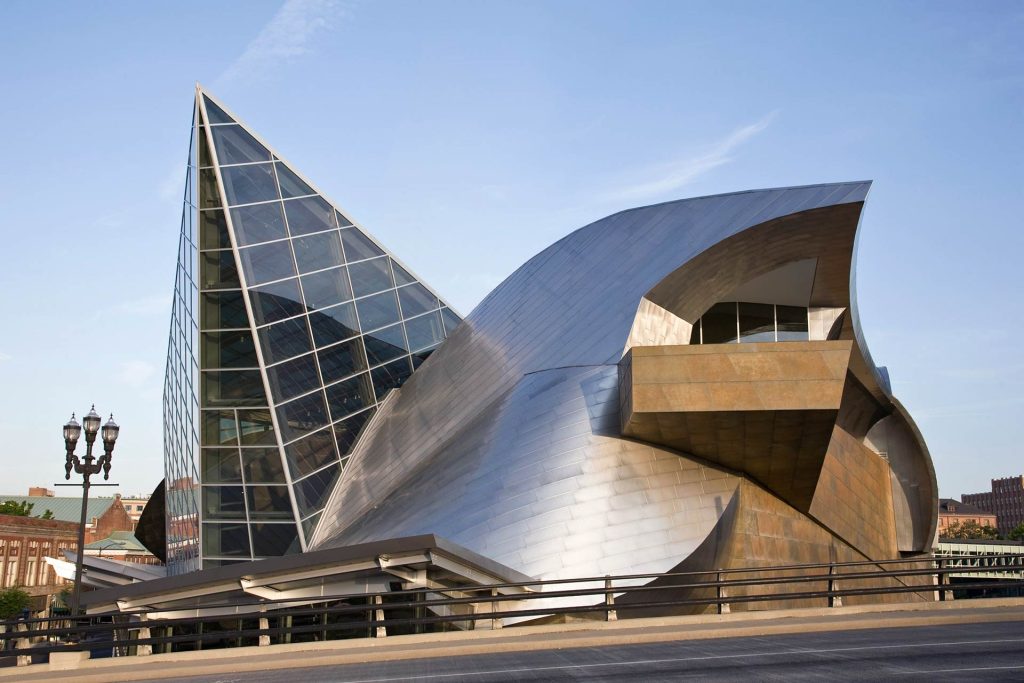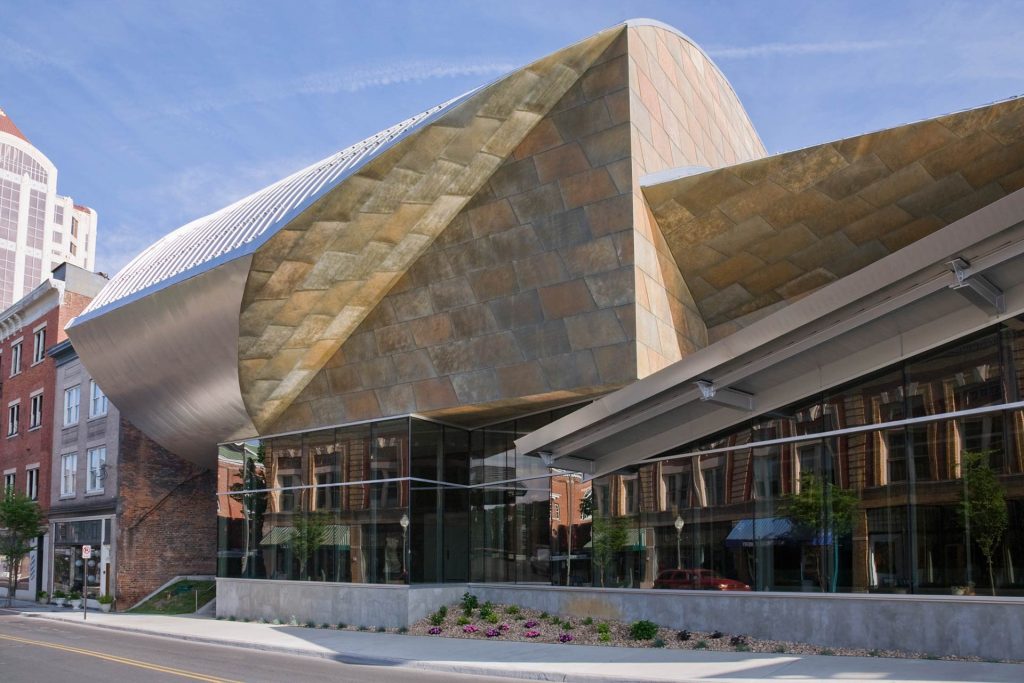 The museum's exteriors, embellished in earthy tones, feature a custom-patina product developed by Zahner, especially for the Taubman Museum of Art. Roano Zinc, a zinc plate surface with a bespoke patina, lends the building a distinctive character. This weathered floor not only gives a solid and matte finish but also withstands the test of time against weathering. The preweathered zinc may be located on the exterior and indoor surfaces of the museum. Zahner uses a stainless steel floor with Angel Hair, a Zahner-patented mechanical end for the interiors, adding a touch of beauty to the museum's indoor spaces.
The complexity of the museum's design, characterized by intricate angles and curves, was made possible by the innovative use of ZEPPS, a system generated by Zahner to construct unique shapes with precision. ZEPPS performed a pivotal function in streamlining the construction process, ensuring the seamless realization of the museum's distinctive form.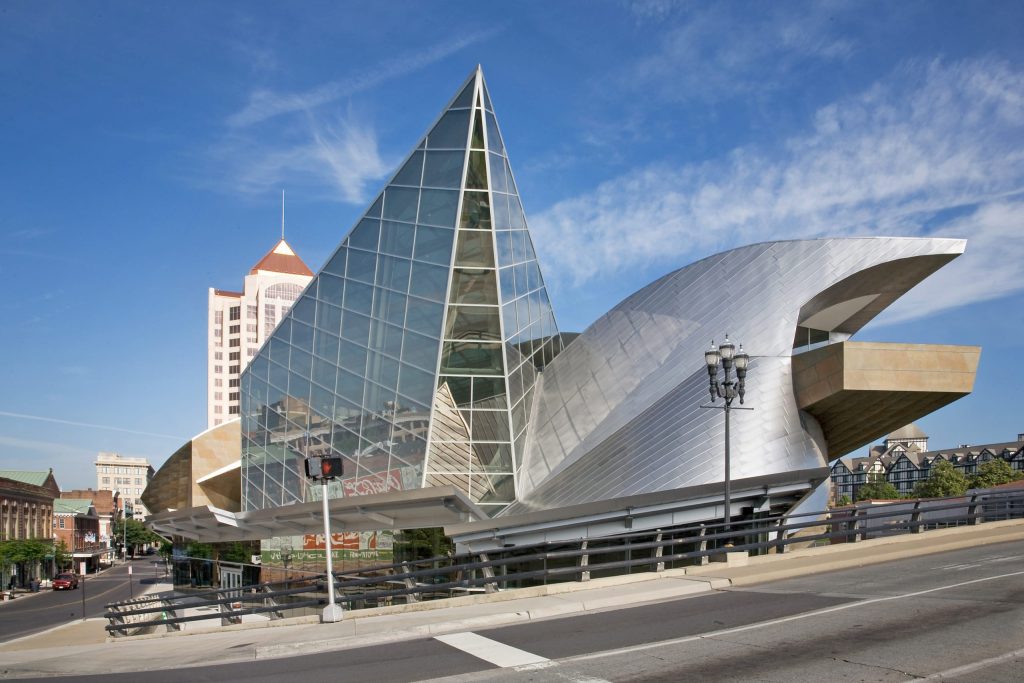 One of the museum's standout features is its fritted glass atrium, which lets in natural light to flood the lobby during the day. As evening descends, the glass roof and canopy surfaces come alive with illumination from the D4 | accolade4 fixtures, creating a radiant tower of light. These fixtures are ingeniously mullion-mounted, decorating the inside and outside mullions. Positioned atop the horizontal mullion and interconnected through wet place connectors and cabling, individual fixtures find their place between the vertical mullions. This dual-purpose setup serves to light up both the exterior canopy and the interior ceiling, casting a soft and subtle glow that transforms the museum into a beacon of mild and creative wonder.
The Taubman Museum of Art, Roanoke's crowning architectural jewel, not only pays homage to the surrounding Shenandoah mountains and valleys but also envisions Roanoke's destiny as a technological powerhouse. This contemporary wonder houses a variety of facilities, such as exhibition galleries, education spaces, a library, an auditorium, a café, and a museum shop. Sustainability takes center stage in this museum's design, incorporating factors such as ample daylighting and state-of-the-art computerized building management systems.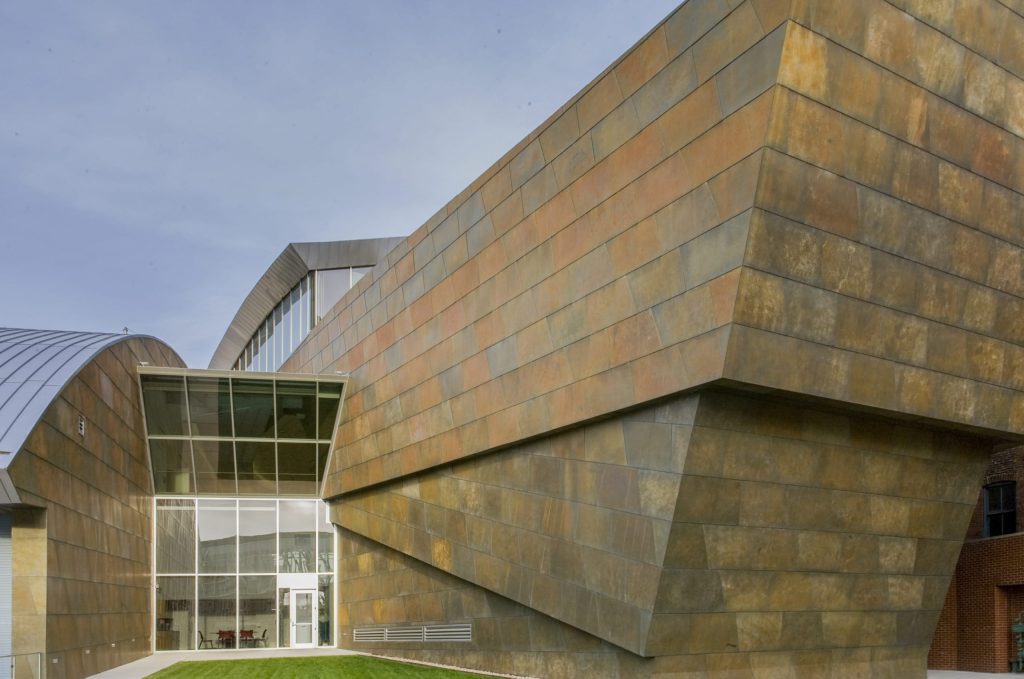 Project Info:
Architects: Randall Stout Architects
Location: Roanoke, Virginia
Year: 2008