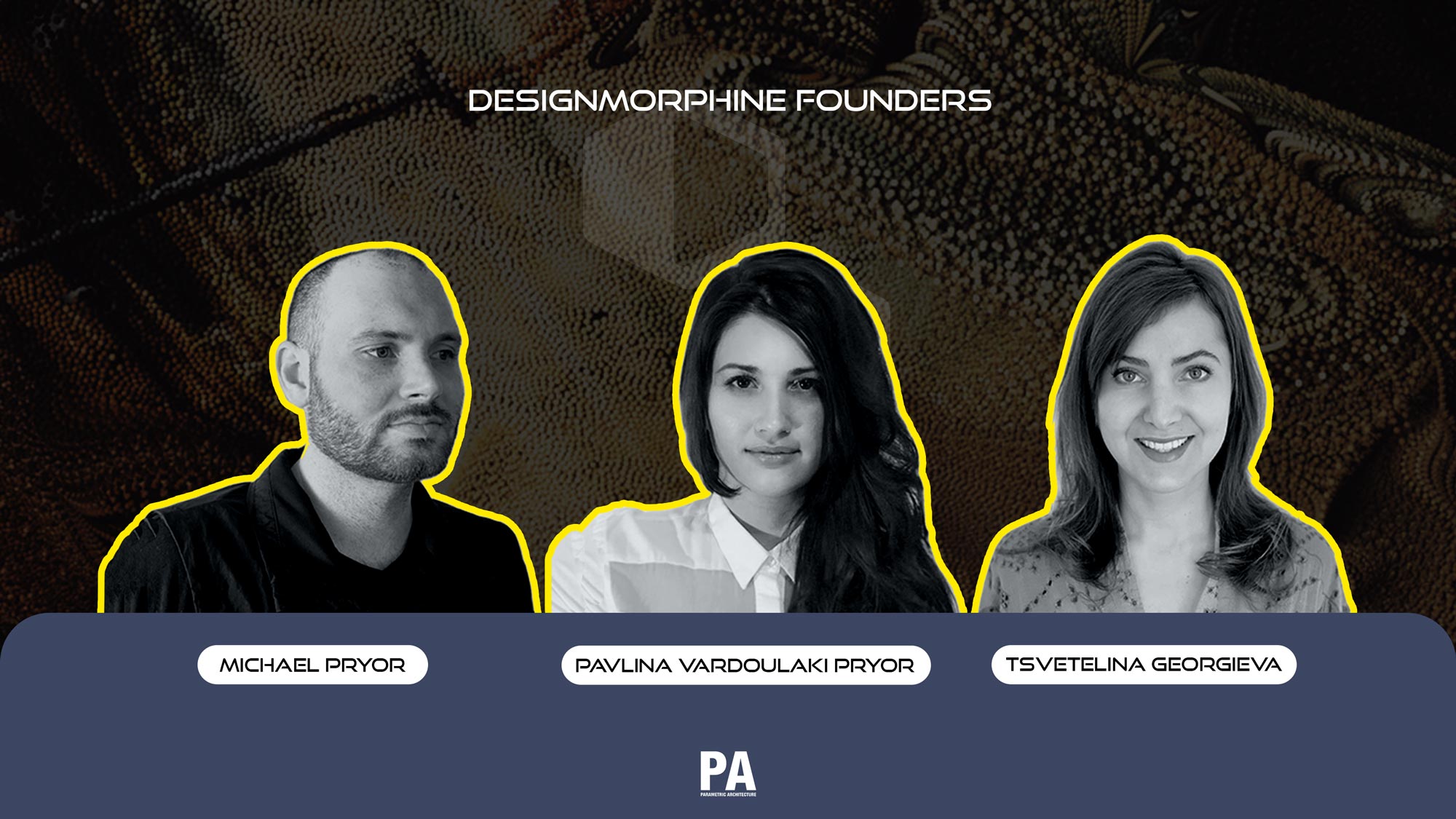 The DesignMorphine Founders, Tsvetelina Georgieva, Pavlina Vardoulaki, and Michael Pryor joined us for a live discussion in the PA Talks series. The session was based on their computational design journeys, personal experiences, and the online Master's Degree in Computational and Advanced Design hosted by them.
About DesignMorphine
It is a global creative design hub. They focus on workshops, lectures, projects, and explorations. Thus, the firm strives to combine learning and teaching elements of trending design practices in a condensed way. Along with the DesignMorphine Founders they are a team of 29, defined by a multidisciplinary approach to design and its education. However, The team strives to engage in conversations and dialogue to share experiences and learn from each other. They go by the code of teamwork in any project's capacity, be it a workshop or architecture.
Master's Degree in Computational and Advanced Design program
Considering DesignMorphine's background and proficiency they have created a bespoke, accredited, and worldwide recognized 9-month Online Master of Science program, crafted to be accessible from the comfort of one's home.
DesignMorphine founder's mission is to democratize these innovative design practices and allow all fields of design to blend. Today, more than ever, all architects, engineers and designers (interior, vehicle, industrial, animation, fashion etc.) should be exposed to this mindset and techniques, in order to be on the frontier of the inevitable rapid technological advancement.
Tune in to the intriguing PA Talks series interviewed by Hamid Hassanzadeh, Founder of PA.
Read more about the Master's Degree in Computational and Advanced Design program from the link below:
https://designmorphine.com/masters/designmorphine-masters