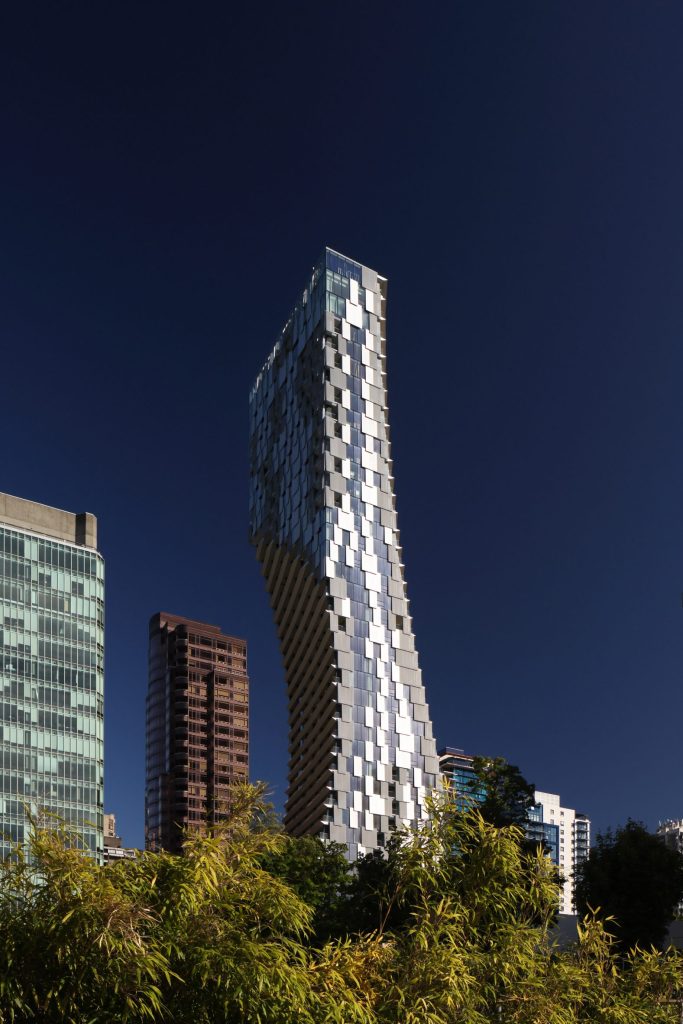 The latest design project of Japanese architect Kengo Kuma has been unveiled in Vancouver, Canada. Alberni Tower is situated in the downtown neighborhood of the city and offers breathtaking waterfront views of Coal Harbour.
Alberni Tower boasts a curved structure that arches at the midpoint, blending seamlessly with Vancouver's modern architecture. The 43-story building is designed to align with its surroundings, and its bent outline ensures that neighboring sights are preserved while delivering ample natural light to all apartments. The studio behind this masterpiece referred to the innovative design as "Boolean scoops", which were strategically incorporated to maintain the views of existing buildings while providing light to the apartments higher up in the skyscraper.
"The result is sculptural and iconic, distinct on the skyline, but also arising from neighborly and experiential reasons," Kengo Kuma said.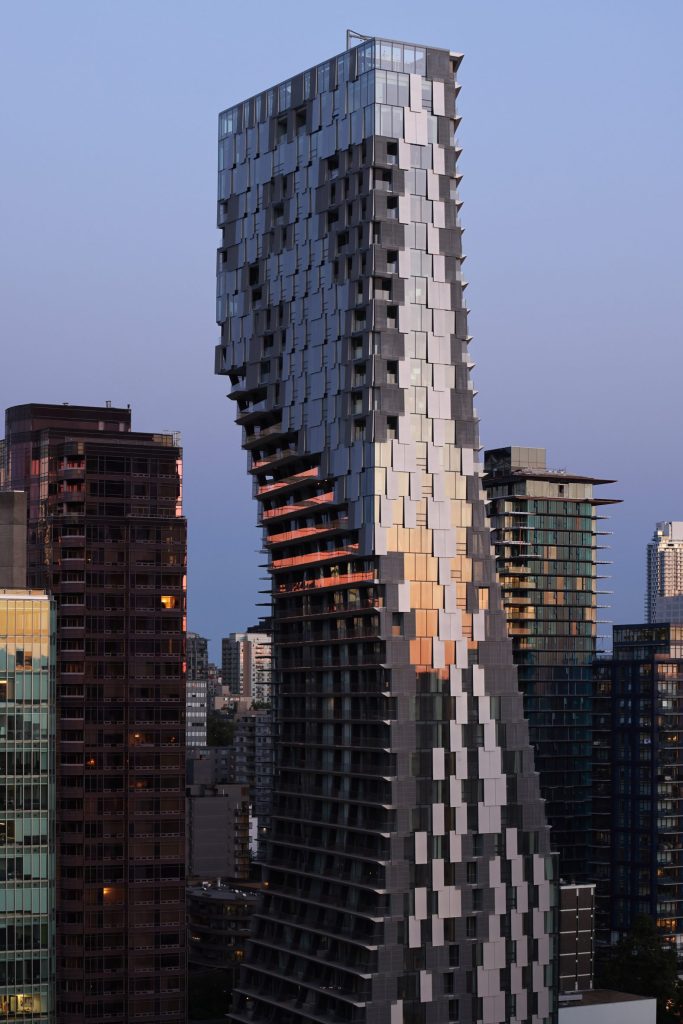 The building features a glass and aluminum panel perimeter with spacious balconies that promote improved air circulation. The ground floor has an open-air theater with charming wooden lattice detailing, mirrored columns, and a beautiful Fazioli piano. Additional amenities include an indoor pool adorned with kigumi decorations, a listening room lined with cork, and an authentic Japanese restaurant.
KKAA designed the Alberni Tower to complement the skyline of Vancouver, which is recognized for its high concentration of glass-covered buildings. "The uniformity of Vancouver's skyscraper materiality is both its strength – a characteristic, unified cityscape – and its opportunity to provide something different," said Kuma.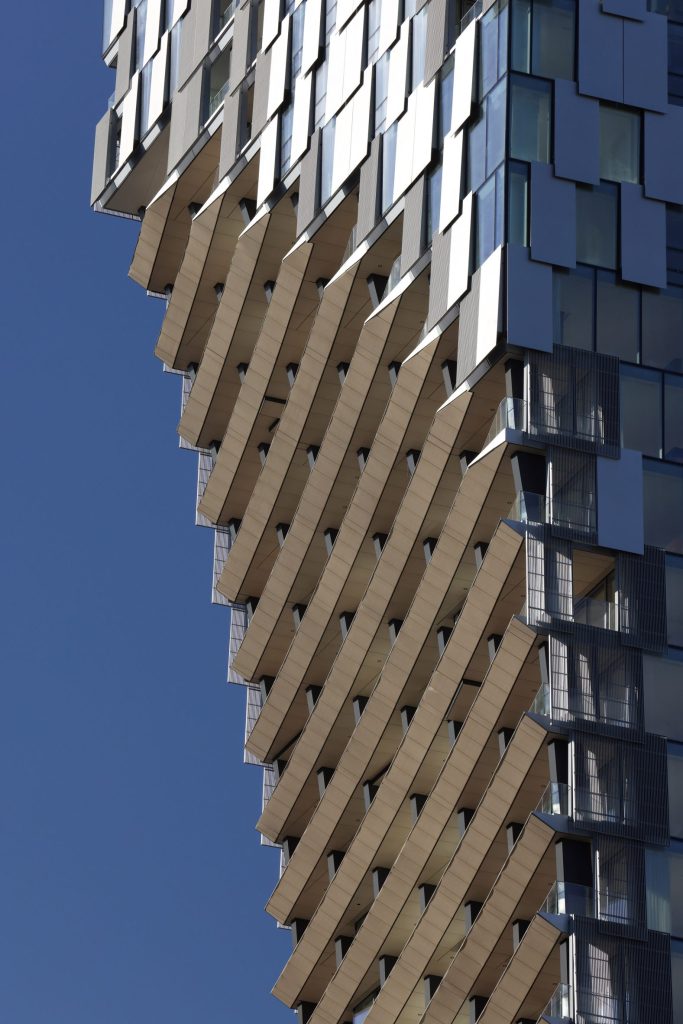 According to Kuma, the semi-enclosed space was intended to function as an entry lobby for the building. In the open-air area, a set of mirror-clad columns cross.
"Our decisions were less a direct reaction to the ubiquitous glass and more an intent to create a tower whose tall mass was made of smaller pieces, keeping to the realm of metal and wood," he said and added, "The tower does not deploy glass as a mass-defining material, and more of a practical enclosure – that is, for the design, the glass is conceptual 'not there'."
Along the facade, the structural beams extend to the entrance massing and connect to the ground, creating a secluded area that houses a theater and moss garden. The fins delineating the long balconies along the "scoop" also shield the semi-enclosed area. Inside the amphitheater, there is a Fazioli piano designed by Kuma, which is a collaborative element present in all the projects conducted by the local developer, Westbank, who led the Alberni project.