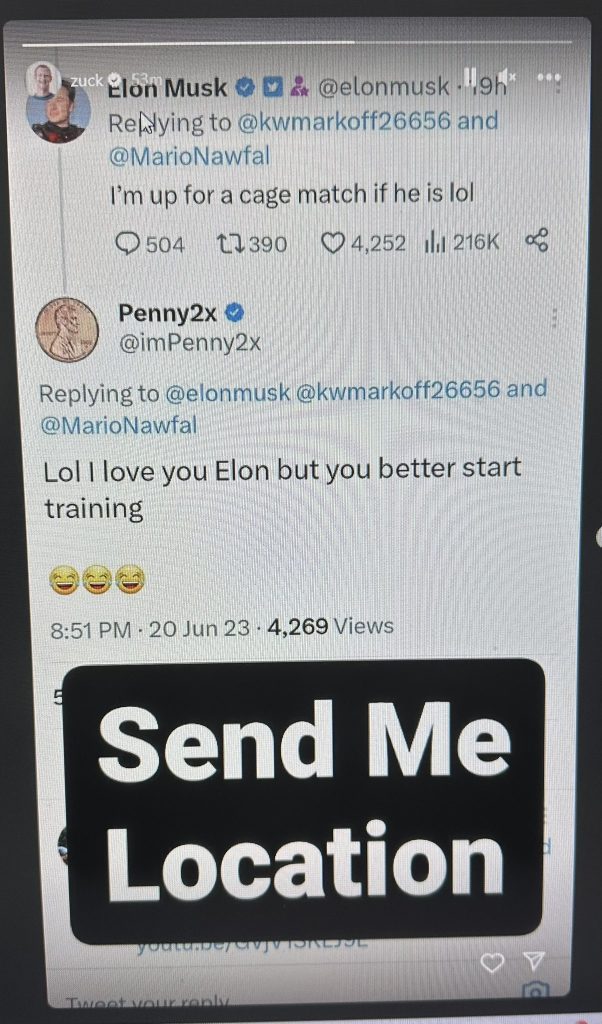 Reports are circulating that Elon Musk and Mark Zuckerberg have agreed to participate in a cage match. These two well-known technology billionaires are expected to face each other in the ring.
On Twitter, Musk shared that he was willing to participate in a cage fight with Zuckerberg. The CEO of Facebook and Meta, Zuckerberg, replied with a screenshot of Musk's tweet and the statement "Send me location."
"The story speaks for itself," a Meta spokesperson told the BBC.
After Zuckerberg responded, Musk simply replied with the words "Vegas Octagon." For those who may not know, the Octagon is the designated area where UFC fights take place. This sport is primarily based in Las Vegas, Nevada.
Musk, who turns 52 later this month, also tweeted: "I have this great move that I call 'The Walrus,' where I just lie on top of my opponent & do nothing." He later tweeted short videos of walruses, perhaps suggesting his challenge to Zuckerberg may not entirely be serious. He also tweeted: "I almost never work out, except for picking up my kids & throwing them in the air."
It has been reported that Mr. Zuckerberg, who is 39 years old, has been practicing mixed martial arts (MMA) and has even achieved success in jiu-jitsu competitions.
The online exchanges about the potential fight have gained popularity on social media, prompting users to speculate on the outcome. Some have even shared humorous memes featuring fake posters promoting the match.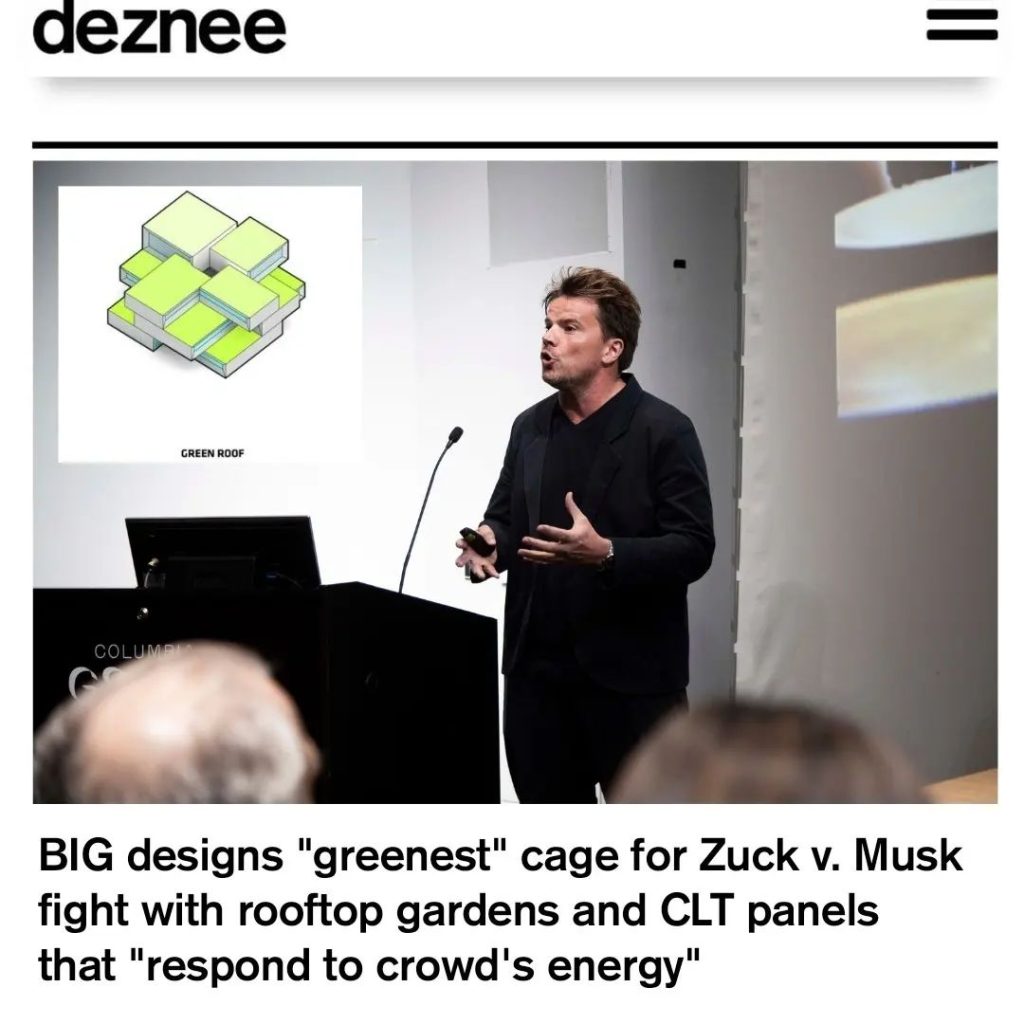 As the anticipation for the Musk-Zuckerberg cage match grew, architects couldn't help but we can imagine how they would design the ultimate cage for this epic showdown. Here's a take on how renowned architects might approach the task:
So, let's start with Zaha Hadid Architects, her cage would be a fluid, organic structure with curvaceous forms, resembling a dynamic wave frozen in mid-air. Its seamless transitions and undulating surfaces would create a visually captivating spectacle, leaving spectators in awe of the architectural marvel.
Gehry's creation would feature a tangled web of abstract steel beams, whimsical angles, and fragmented surfaces. The cage would appear as if it were in a constant state of transformation, bending and contorting with every movement of the competitors. Spectators would be left in awe as the cage seemingly defies gravity, a testament to Gehry's signature style.
On the other hand, Bjarke Ingels, renowned for his playful and unconventional approach, takes a whimsical spin on the cage design. His creation would be a transparent, inflatable bubble with an adjustable air pressure system with obviously a LEED certificate. This bubble cage would allow Musk and Zuckerberg to float and bounce around freely, adding an element of unpredictability to the match.