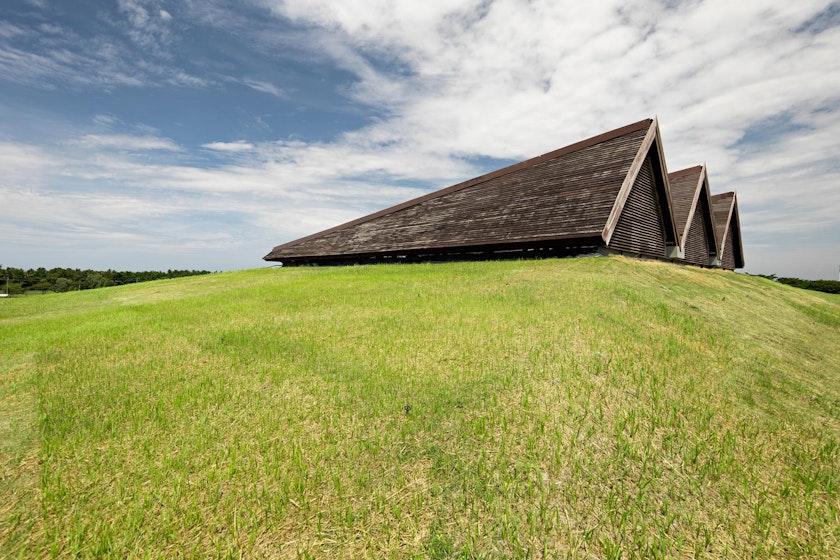 The 2022 Aga Khan Award for Architecture (AKAA) winners were announced a few days ago. His Highness the Aga Khan created the Aga Khan Award for Architecture in 1977. The selection procedure for the Award emphasizes architecture that not only meets people's physical, social, and economic requirements but also inspires and responds to their cultural ambitions.
The six winners represent architectural excellence in the fields of contemporary design, social housing, community improvement and development, historic preservation, reuse, and area conservation, as well as landscape design and environmental improvement, chosen from a pool of 463 projects nominated for the 15th Award Cycle (2020-2022).
The 2022 Aga Khan Award for Architecture's nine members of the independent Master Jury selected the 20 shortlisted projects: Nada Al Hassan, Amale Andraos, Kader Attia, Kazi Khaleed Ashraf Sibel Bozdoğan, Lina Ghotmeh, Francis Kéré, Anne Lacaton, Nader Tehrani.
Urban River Spaces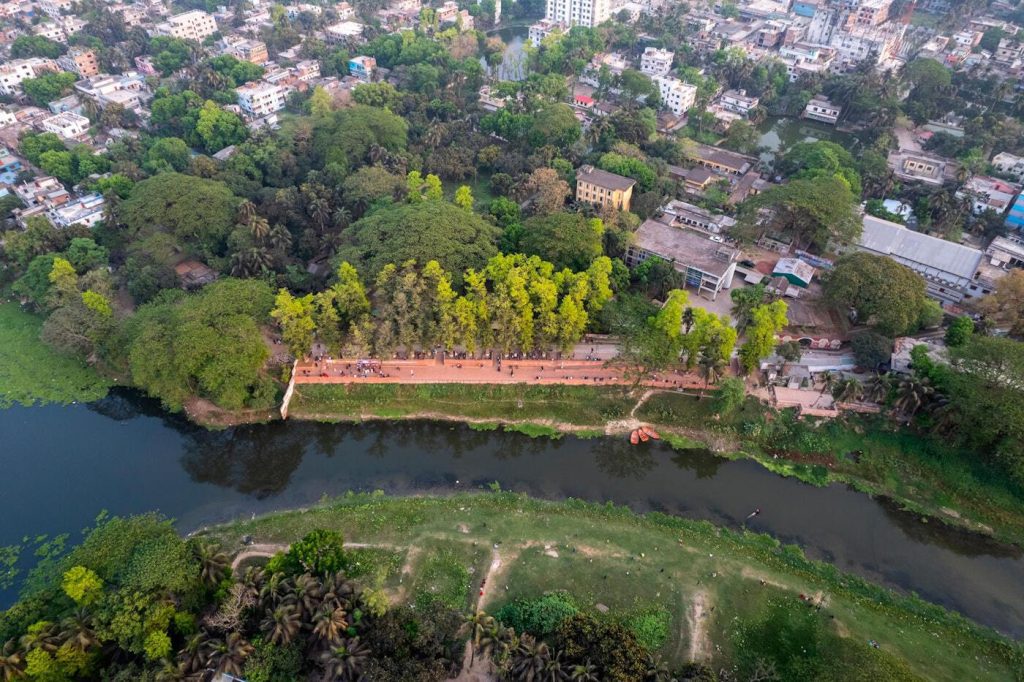 The community-driven initiative creates public spaces in the riverine city of 250,000 people; access to and utilization of the river and its banks has become limited over time. Designed by Co.Creation Architects Jhenaidah, Bangladesh. Currently, the project consists of two ghats (steps going down to river platforms with nearby walkways) and the opening of restricted pedestrian paths connecting to them. Locally accessible materials such as brick and concrete were utilized in the basic, contextual designs, which were all created by local builders; all existing trees and plants were preserved in the site-specific projects. Future phases will emphasize public access to the river region through walkways, gardens, cultural amenities, and environmental measures to promote biodiversity in the river.
Banyuwangi International Airport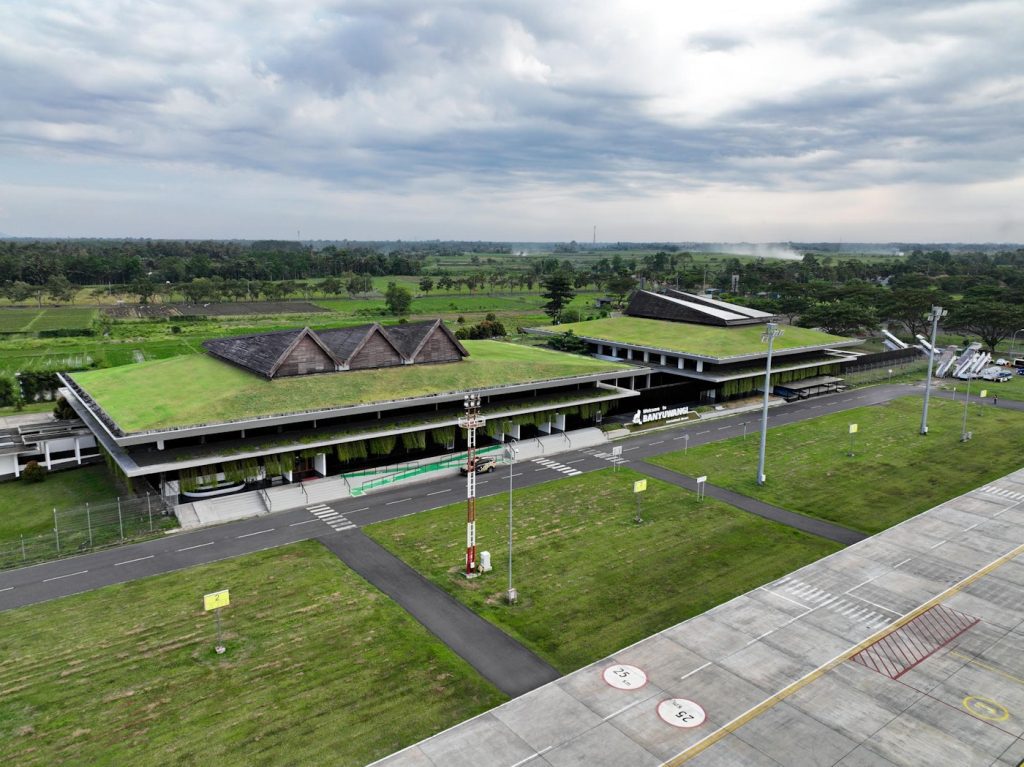 This airport embraces the standardized international style of most airports in favor of a context-conscious design approach. Designed by Andramatin at East Java, Indonesia. It adapts to the hot temperature with a large-scale, contemporary adaptation of traditional passive design principles, serving over 1,100 passengers daily. Natural ventilation and shade are used to moderate temperature through openings and overhangs. A seamless layout from the landscape to the internal area promotes ventilation, while lush vegetation brings nature to the structure. The ceiling is divided into two pieces to differentiate the departure and arrival halls, both of which are influenced by traditional Indonesian forms. Its hipped forms create a thermal vacuum, and its grass covering provides further insulation. Daylight is diffused using ulin-wood shutters on the ceilings and façades. Materials were chosen for their local availability, usefulness, and minimal maintenance costs.
Community Spaces in Rohingya Refugee Response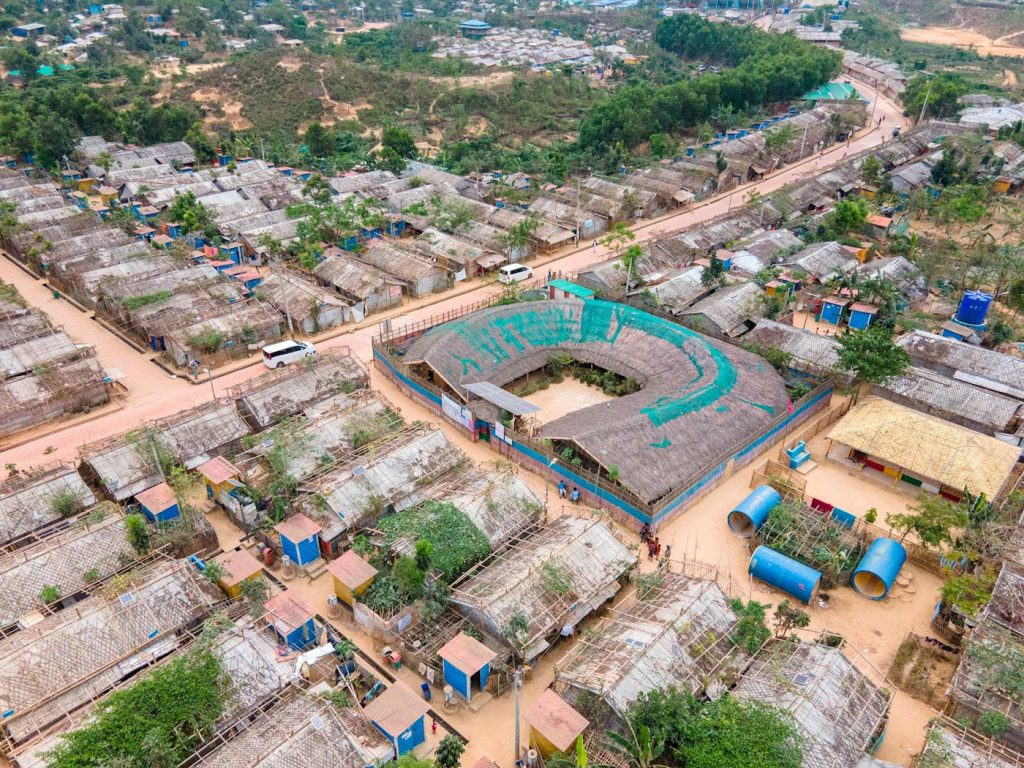 The six sustainably constructed structures in the world's largest refugee camps, which house Rohingya escaping Myanmar's genocide, are a collection of practice exercises. Designed by Rizvi Hassan, Khwaja Fatmi & Saad Ben Mostafa at Teknaf, Bangladesh . A women-friendly space with a sophisticated roof truss made by Rohingya bamboo artisans without using plans or models. A secure area giving practical help to women and girls using local materials and an external scheme that avoided the disruption produced by typical camp buildings' blues and pinks to visiting elephants. One community support center employs colorful mattresses as roof insulation; another combines natural and industrial materials; another is still constructed around existing betel nut trees, defying destruction.
Argo Contemporary Art Museum and Cultural Centre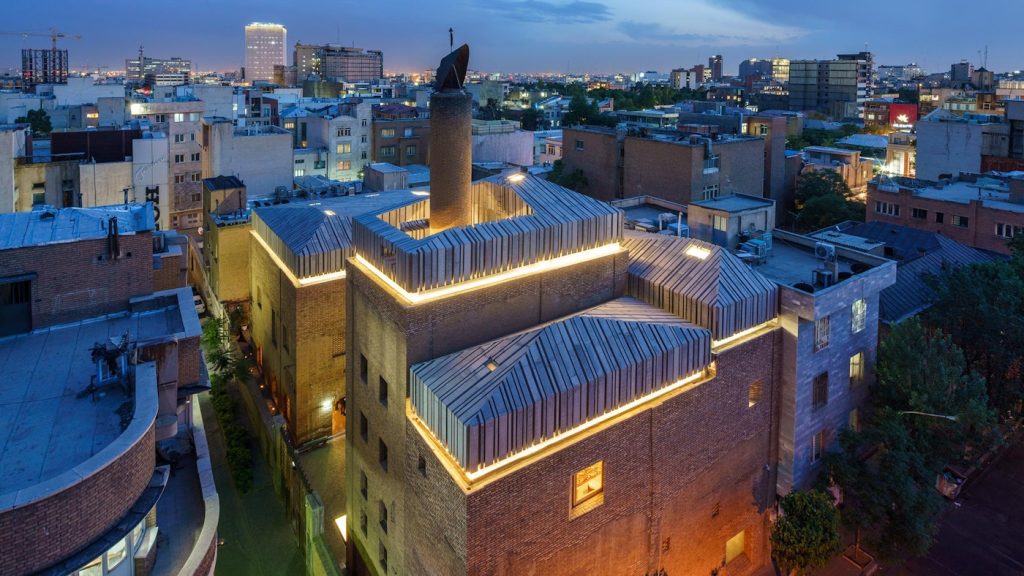 Tehran's first autonomous modern art museum is located in a disused brewery that has been closed for decades. Designed by ASA North at Tehran, Iran. The goal of the Iranian-Austrian architect was to create a dialogue between old and new by inserting a new foundation and metal structure to support floating concrete floors and roofs independently of the original exterior walls, allowing generous ceiling heights (up to 12 meters) for the climate-controlled galleries. To identify themselves from the brick-built historic structure, all new insertions are curvilinear and use distinct materials: white concrete grand staircase; metal elevator; brass bar; layers of different-toned concrete cladding for the artist-in-residence tower. Deeply recessed pointing indicates restored brickwork.
Renovation of Niemeyer Guest House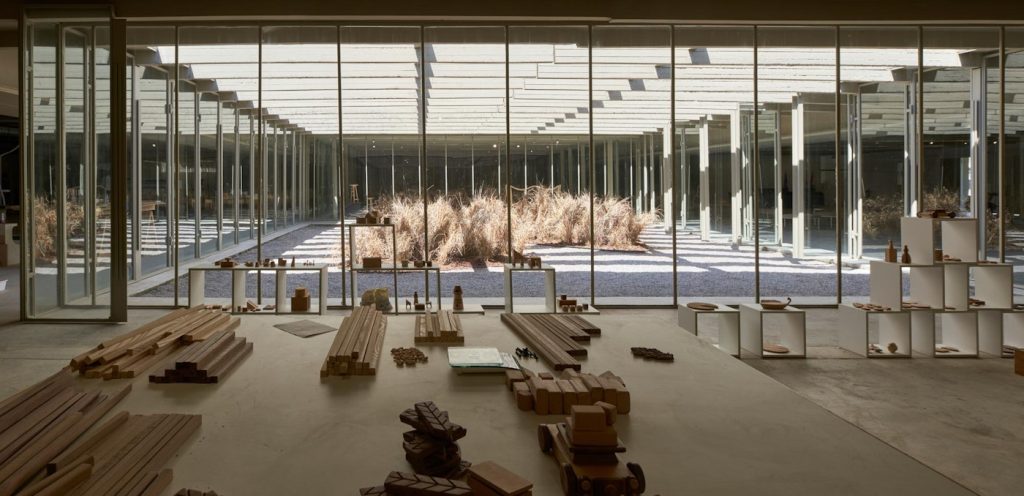 Designed by famous Brazilian architect Oscar Niemeyer in 1962 but abandoned on the verge of completion when civil war broke out in 1975. Renovation done by East Architecture Studio. The Rachid Karami International Fair was been added to UNESCO's tentative list of World Heritage Sites. Tripoli's long-standing, pioneering, but now diminishing wood industry. Inspired by similar but completed Niemeyer projects, the interventions include flexible, transparent steel-and-glass partitions that echo the ceiling's rhythmic structural grid; concealing structural elements behind locally sourced plywood paneling; and introducing electro-mechanical features, including custom-made lighting based on the ceiling grid. The cyclical program flows from the welcome area through the material library, co-working space, and workshop. The initiative has increased the industry's national and worldwide visibility and sparked work on a conservation strategy for the entire site.
Kamanar Secondary School
Designed by Dawoffice at Thionck Essyl, Senegal. When Dawoffice noticed that Thionck Essyl's single secondary school was overcrowded, they decided to establish a new one through their philanthropic foundation, Foundawtion. The importance of climatic comfort and cheap cost could not be overstated. The quarry became the school's sports field since clay, the region's most plentiful resource, was readily accessible on-site. Because compression is the only tension that clay can bear, the catenary vault shape was chosen. Clay vault modules made by volunteers using local skills are surrounded by wooden lattices that enable light to enter. Conditioning is essential because the clay and lattices function as an evaporating chiller. The complex is completed with a library, two administration volumes, sanitary facilities, and a foundation space. Its modular design allows for future expansion.