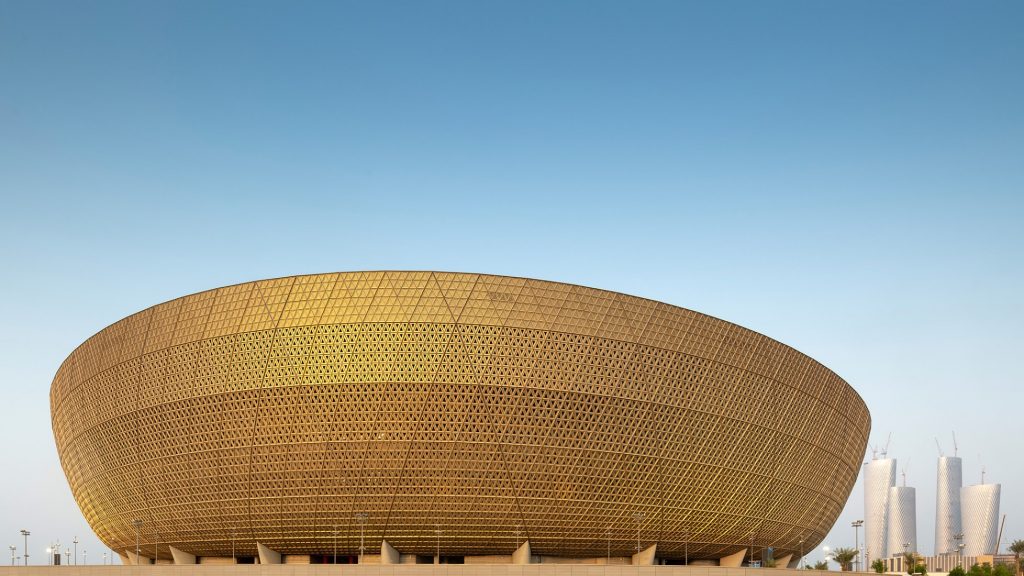 Designed by Foster + Partners, Lusail Stadium will host the FIFA World Cup Qatar 2022 Final on 18 December 2022. The pure and simple form of the building also adds a new dimension to the city skyline.
The design is based on an in-depth analysis of the brief and client requirements, as well as respect and appreciation for Qatar's climate and cultural heritage. The exterior of the stadium is a polished golden vessel that glistens in the sunlight. The façade features triangular openings that visually emphasize the structure of the bowl through a diagonal grid, forming a perforated screen that provides shade and filtered dappled light to the inner hall.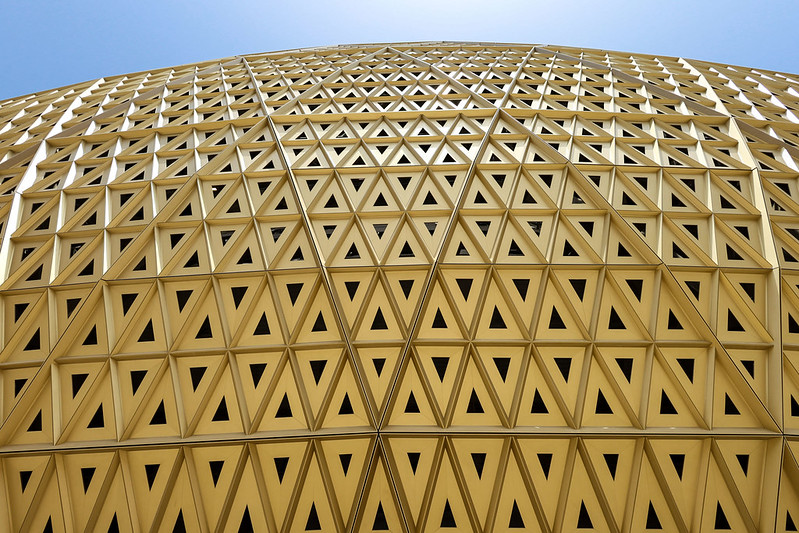 A high-performance façade and innovative roof design reduce the stadium's energy consumption, and outdoor cooling technologies maximize comfort in the open-air stadium. The project received a five-star rating in the Global Sustainability Rating System.
The stadium is designed to create an immersive atmosphere for players and spectators, and the relationship between the field and the stands is the starting point of the stadium design. Spectators enter the stadium through wide grandstands, and as they approach the entrance gates, the view suddenly opens up. The stadium bowl forms an enclosed "container" that comes to life as games and events take place. As the largest stadium in the region, it will be able to host the most spectacular international events.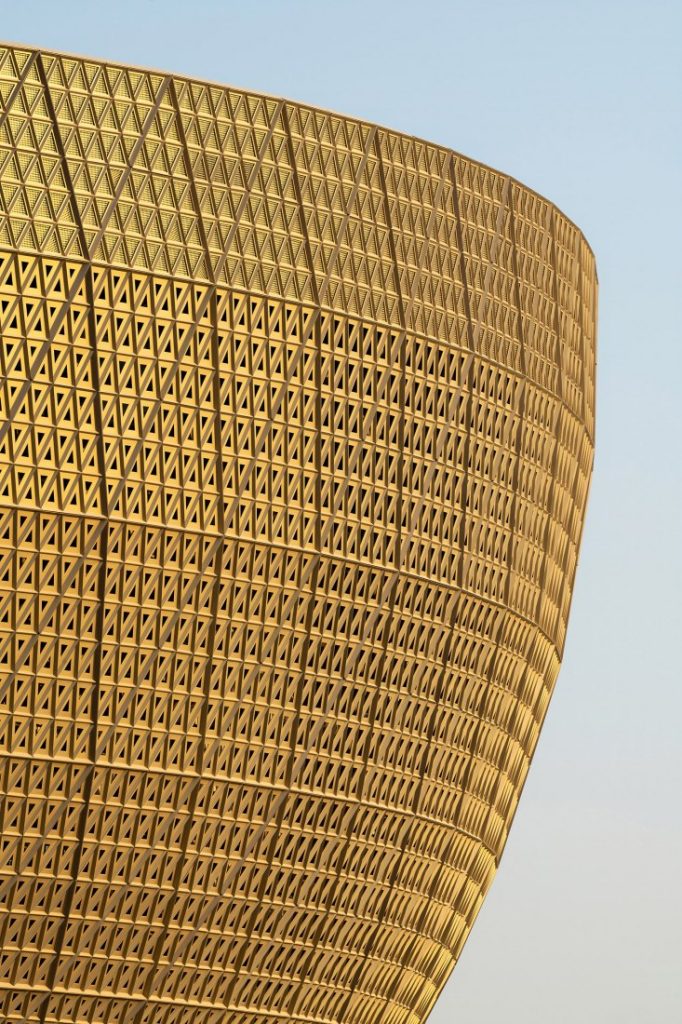 The "spoke wheel" cable-net roof with a diameter of 307 meters is the largest stadium tensile cable-net roof in the world, which unifies the entire stadium in the envelope while ensuring environmental comfort. The structure's outer compression rings are connected to the central tension ring by a complex system of cable nets, a method that enables wide roofs without the need for supporting columns. The muted sandy hue spills over to the grandstand seating, providing a peaceful backdrop for the vibrant, excited fans in the stands in team colors.
Angus Campbell, Senior Partner, Foster + Partners, added: "Using the experience of redesigning Wembley Stadium with its now iconic arch, we are incredibly proud to have created a unique and instantly recognizable symbol for Qatar as host of the FIFA World Cup Qatar 2022TM, including the final in Lusail."
Take a look at all FIFA World Cup Qatar 2022 stadiums.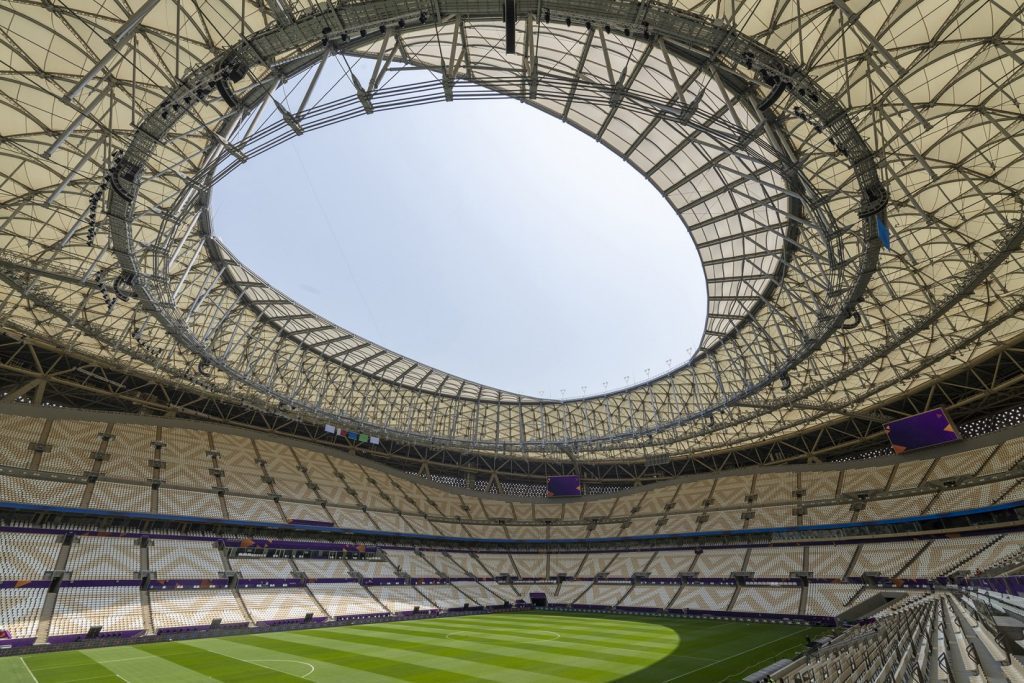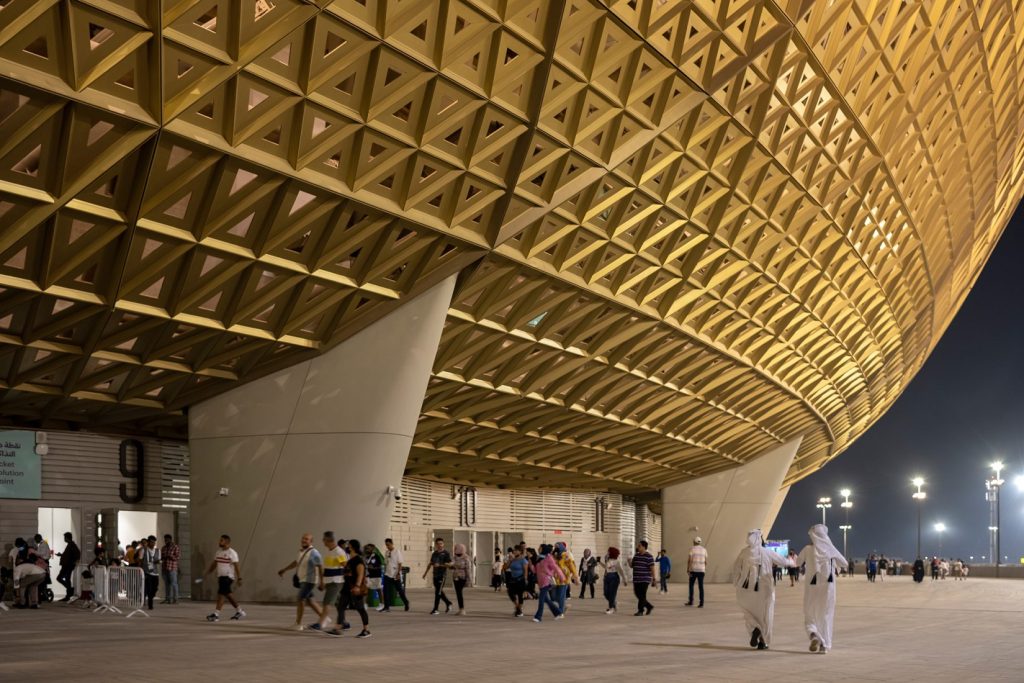 But on the other hand, during the FIFA World Cup Qatar 2022 construction, Equidem stated that migrant workers were systematically subjected to racism, physical and psychological violence, and human rights abuses. According to Amnesty International, data from Qatar's Planning and Statistics Authority, approximately 15,000 non-Qataris have died in Qatar in the last ten years. The data is not directly presenting workers' death in World Cup construction sites but currently, nearly all of Qatar's infrastructure development has a connection to the World Cup.
Workers at FIFA World Cup Qatar 2022 stadiums described being forced to work long hours in constant fear of losing their jobs. According to a Kenyan worker at the Lusail Stadium site, "I worked fourteen hours a day with a thirty-minute lunch break. We ate while standing. I had no time to catch my breath or rest during these long shifts. There was no overtime pay. Given the volume of work, they should have paid me much better."
Learn more about Sport, architecture and worker rights: The dark side of FIFA World Cup Qatar 2022 constructions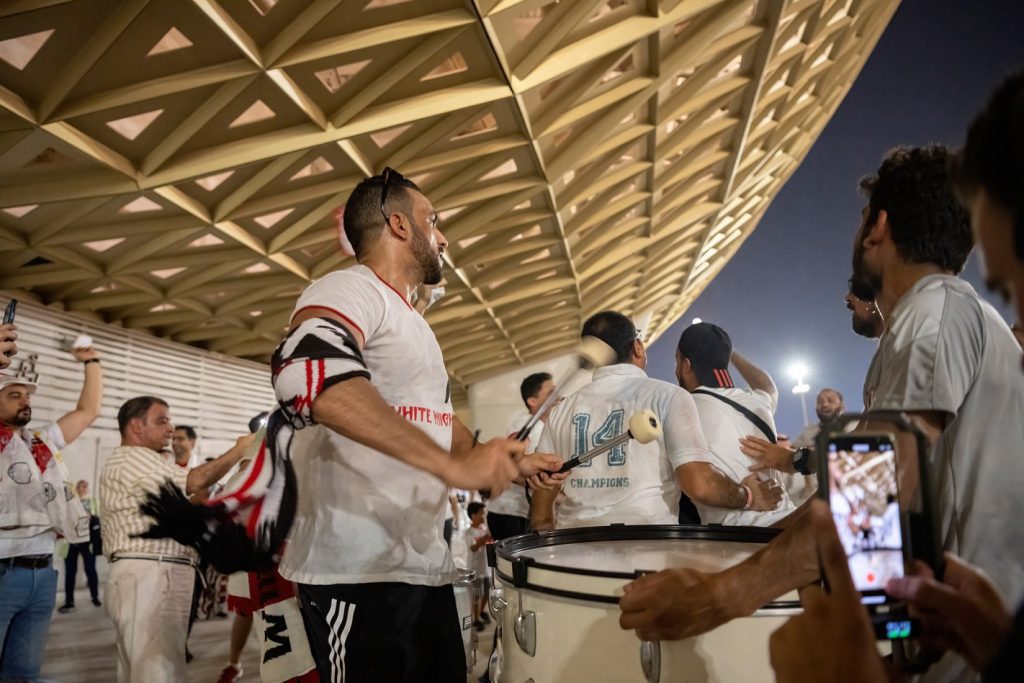 Project Info
Architects: Foster + Partners
Collaborators: Collaborating Architect.- Ara Engineering Bureau
Structural Engineer: Arup.
Quantity Surveyor: Rider Levett Bucknall
Client: Supreme Committee for Delivery + Legacy
Area: 925.112 sqm
Location: Lusail, Qatar
Photography: Nigel Young