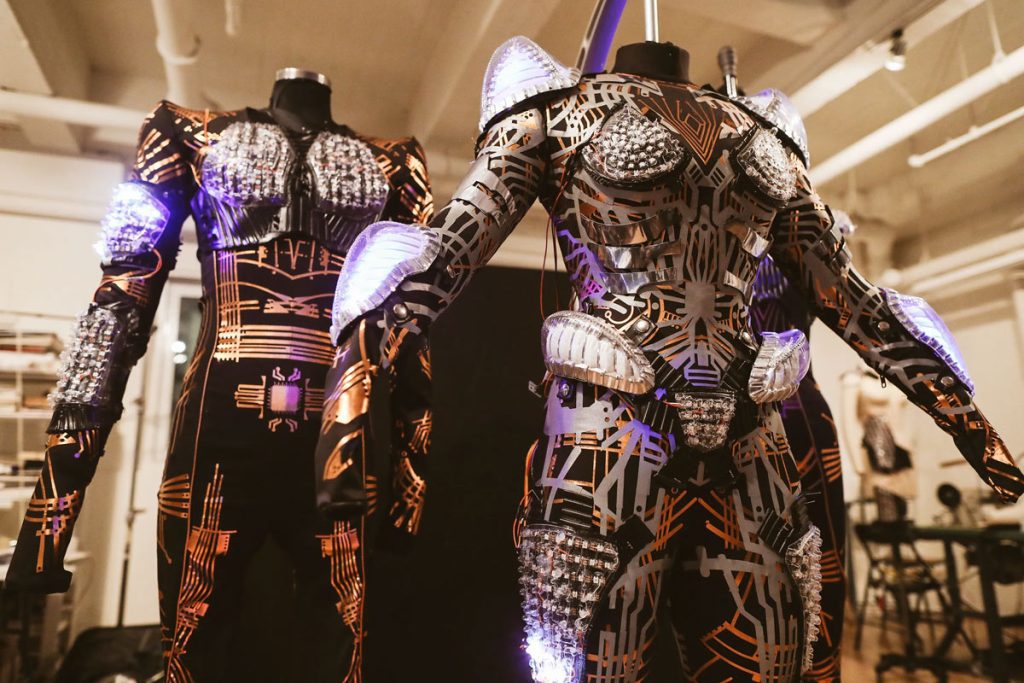 Asher Levine is an interdisciplinary designer interested in fashion, biology, and engineering sciences. Also, he is the founder of AL Studio, a company that focuses on fashion and science, implementing 3D printing devices, illumination technologies, and innovative techniques.
Natural geometries are the foundation for Asher Levine's design philosophy. Asher is known for its avant-garde fabrication techniques, and mad scientist meets elegance aesthetic.
AL Studio works in three different departments: fashion and construction, which is all of the sewing and cutting and fabrics; sculpture studio, molding casting, new materials, all different types of polymers, plastics, and metal plating; technology department where that's all of our hardware, software, LEDs, motors.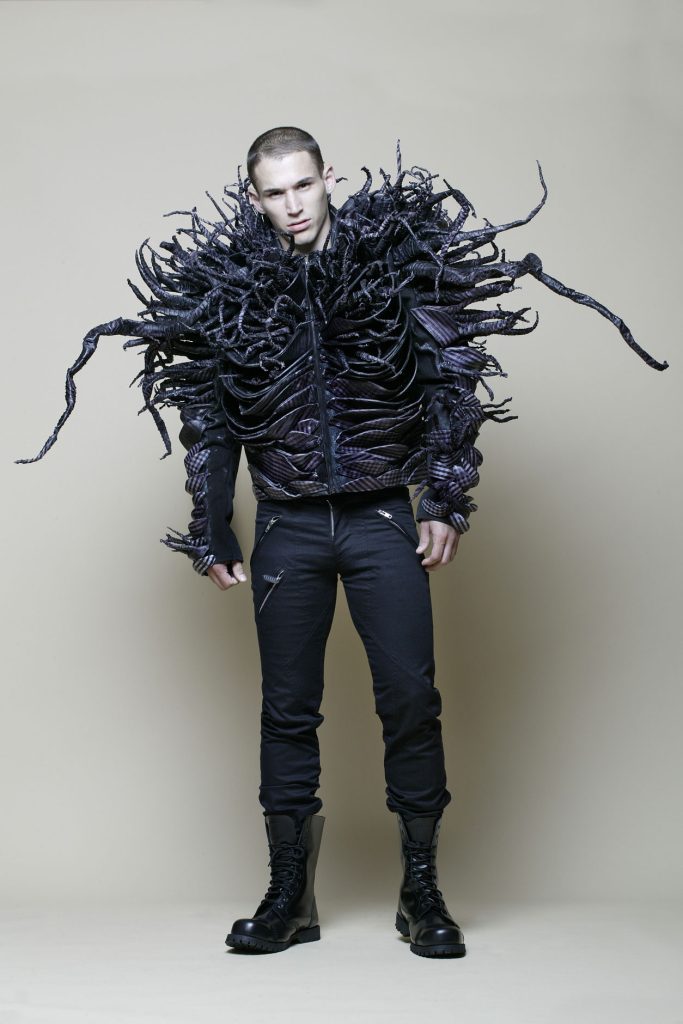 At his young age, Asher received various successes in his career, from the Womenswear Rising Star Award to Fashion Group International to Forbes 30 under 30 (Art and Style). He has been invited to various museums to exhibit his work as well, such as MoMA (Items: Is Fashion Modern?), Fashion Institute of Technology (Fashion Underground: The World of Susanne Bartsch), and the Mode Biënnale Arnhem (Fetishism in Fashion).
Also, he worked with well-known names like Lady Gaga, Will.i.am, the Black Eyed Peas, Taylor Swift, Lil Nas X, Doja Cat, Sam Sparro, Beyonce, Rita Ora, and more. AL Studio designed Lady Gaga's leather costume in the "Marry the Night" music video and Taylor Swift's custom jumpsuit in the "Bad Blood" video.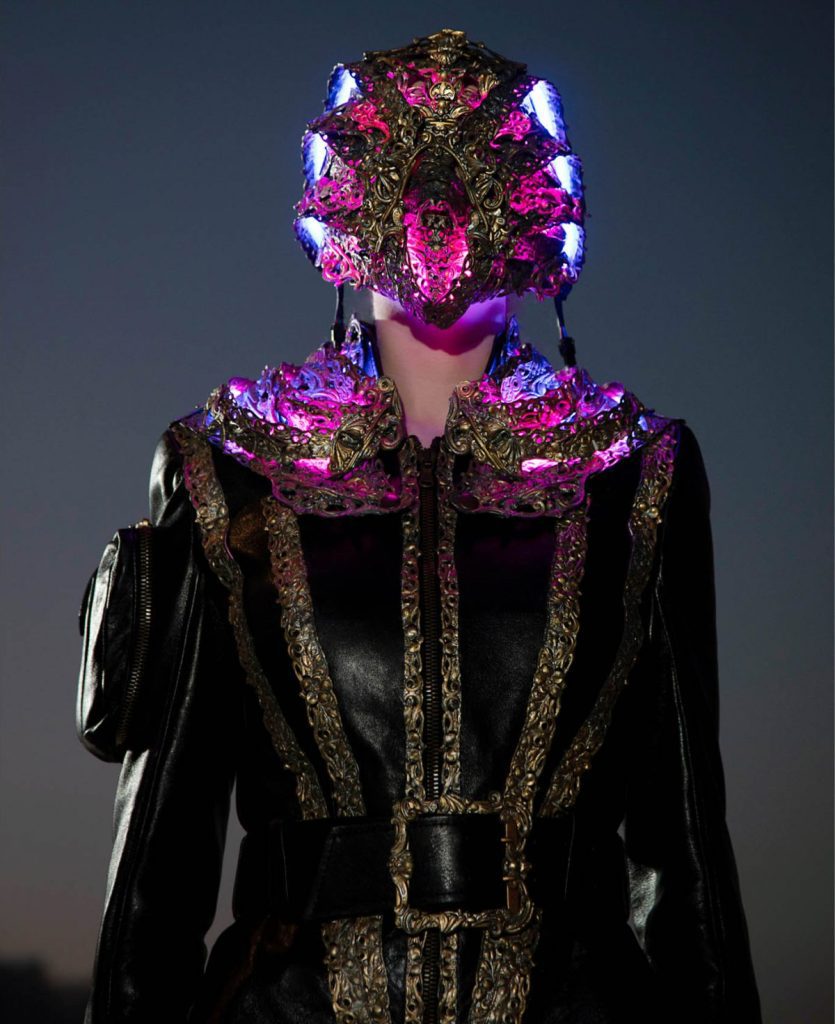 In an interview, Asher said, "My story is that I like to imagine I can be Dr. Frankenstein and create new types of skins that blend different species. Because we have this natural fascination with exotic skins, in 2011, I was using exotic skins, and then I was like, "wait, hold up. With all of these new materials, we can invent the creature. We can make our chimera. We could take scales from reptiles and crustaceans and merge them. We can create whole new types of exotic skins. So my niche is high-tech exotic."
Asher and his progressive design label are at the crossroads of fashion, technology, and material innovation. Before 3D printing was famous, he designed the first pair of downloadable sunglasses. He specializes in the manipulation of leather and synthetic materials, as well as the incorporation of computer technology into fashion. His designs have been published in i-D, Numéro, Interview Magazine, L'Uomo Vogue, Vogue, and Rolling Stone.
Asher Levine's Terrelli Genesis Clutch combines elemental illumination technology and modern form as a first-generation designer accessory. The Clutch, inspired by the ancient creature Dunkleosteus Terrelli, embodies the designer's vision of reimagining humane and conscious alternatives to rare exotic fashion accessories.
Asher collaborated with PhoneHalo, which develops hardware and software that converges mobile devices with the physical world, to create a neoprene rubber grenade bag with TrackR technology that syncs with your iPhone or Android app. Also, he was commissioned by Warner Brothers to bring Batman: Arkham Knight to life at the San Diego Comic-Con for Batman's 75th anniversary.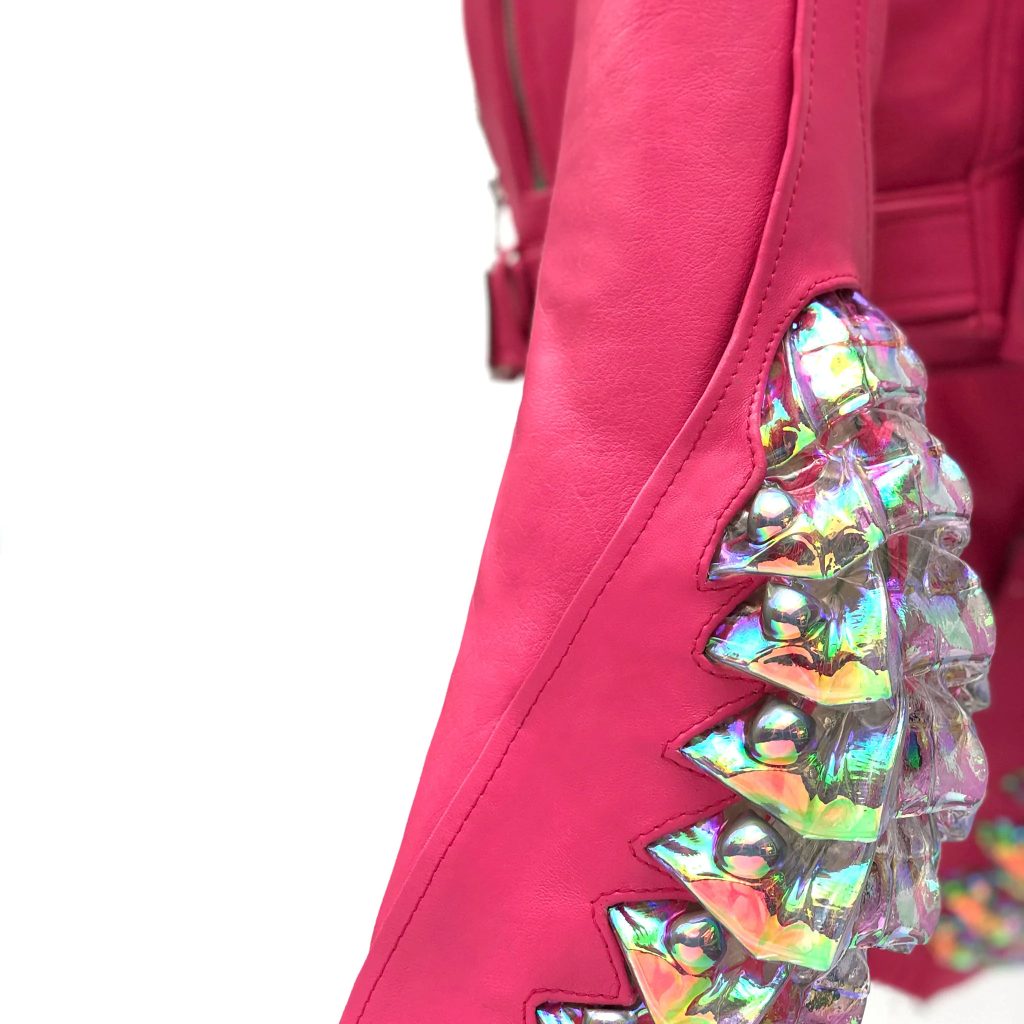 Candy Moto comes to life with custom light animations that dance, sparkle, and morph when you press the sleeve controls or open the mobile app. According to Asher Levine, "Candy Moto, the bubble gum biker goddess who dazzles a crowd wherever she goes. She is a combination of feminine lines, powerful shoulders, and infused with an iridescent skin from another dimension."
Asher continues to innovate and push the boundaries of design. Asher Levine will lecture at Computational Design: NEXT 12 on December 10-11, 2022. Register for the program to learn more about Asher Levine's works and more!