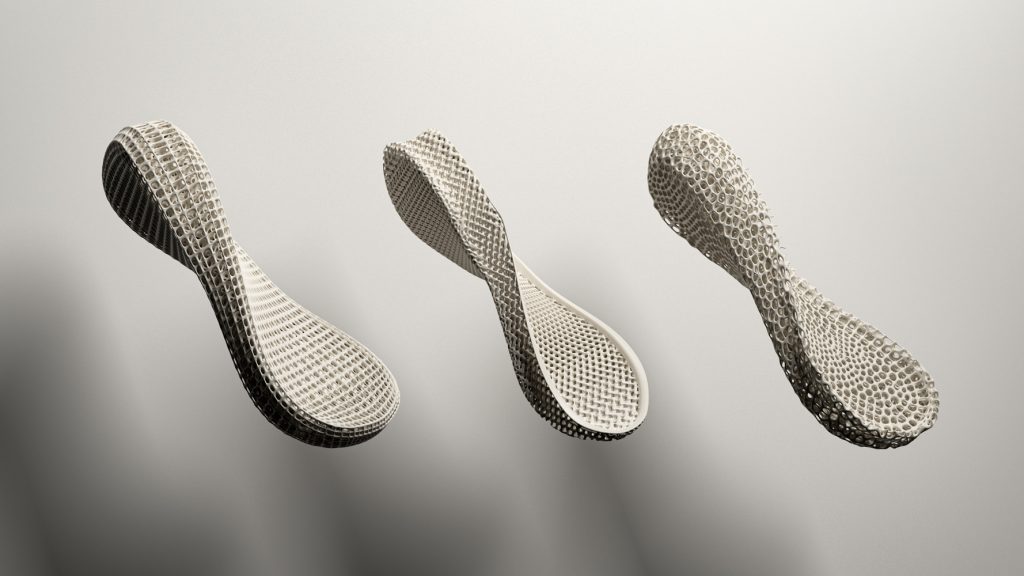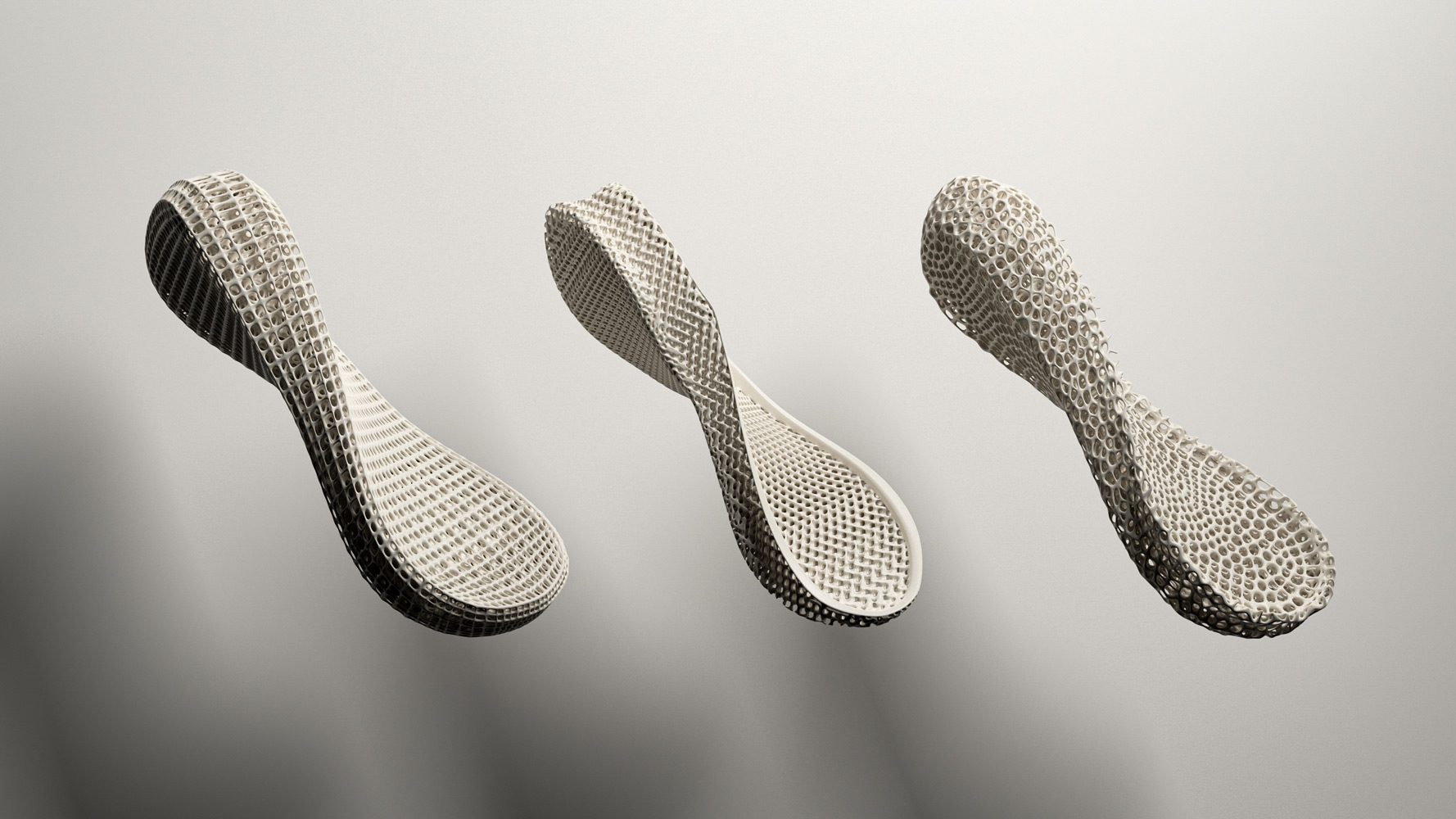 The Computational Design: NEXT 14, a two-day interactive online conference showcasing new and emerging technologies in art, architecture, design, and manufacturing, was held on Saturday and Sunday, August 12 – 13, 2023. CD NEXT 14 was organized by ParametricArchitecture (PA) and DesignMorphine (DM) and attracted attendees worldwide.
The conference began with speeches from Hamid Hassanzadeh of PA and Micheal Pyror of Design Morphine. They provided the audience with an overview of the two-day online conference and shared general information on CD NEXT 14's sessions.
If you were unable to attend the CD NEXT 14 conference, here are a few notes to catch you up!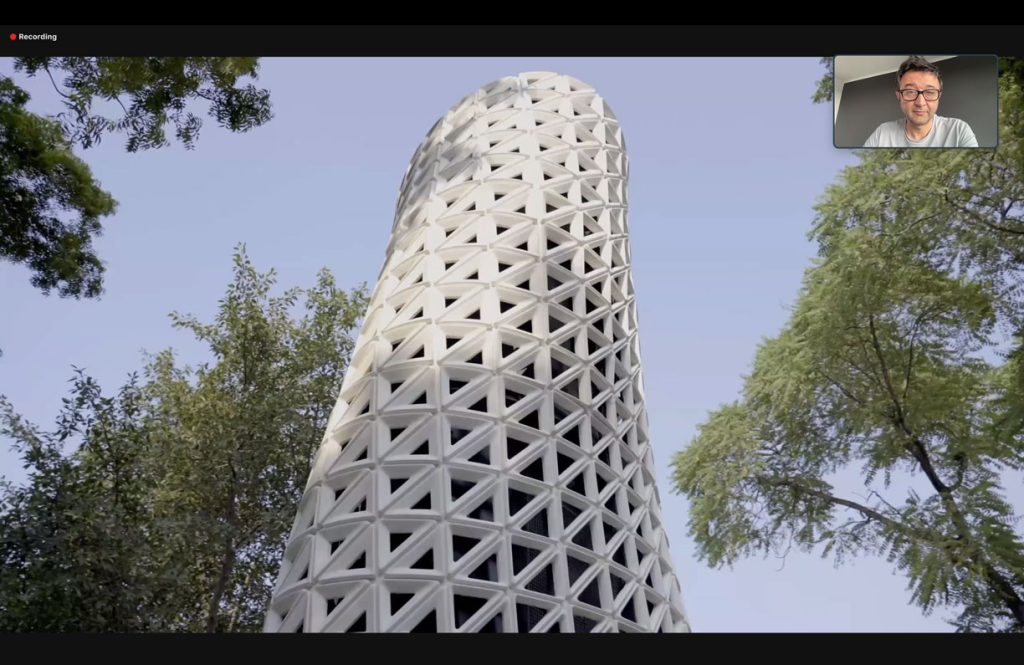 Faruk Murad is the Germany Partner of Studio Symbiosis. He presented the firm's vision and shared the overall concept behind their projects. He then showcased some of Studio Symbiosis' renowned projects and highlighted collaborations with other studios. The first project he presented was the VERTO purification tower, which is widely known. He also presented the studio's global projects like ID Origins and Gwalior Station. During the Q&A session, the audience asked about the construction process and primary materials used in the projects.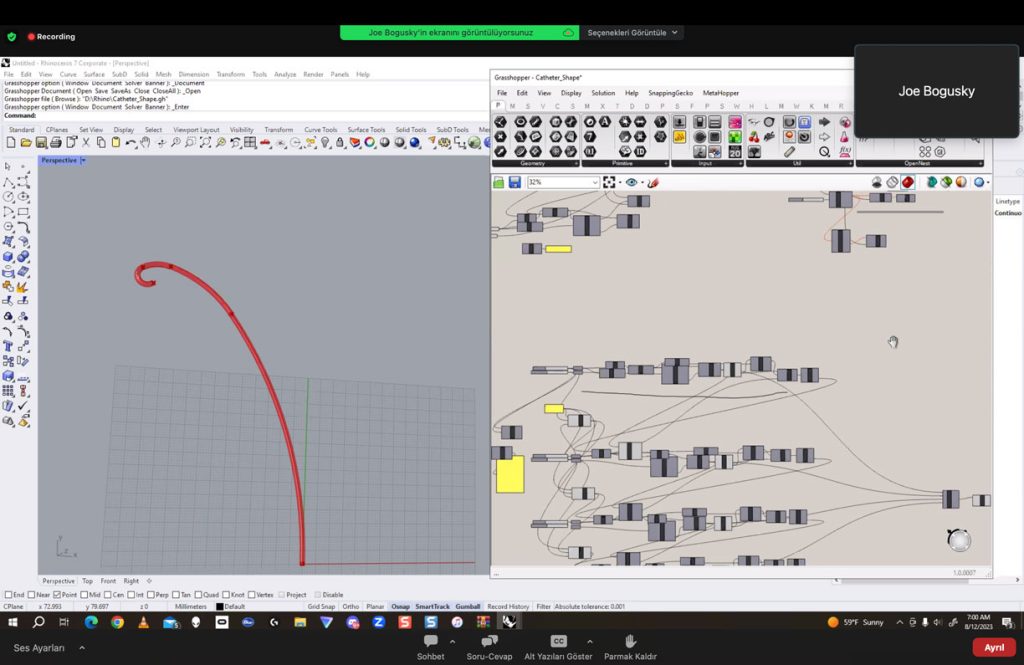 Although Oksana Gritcai missed the tutorial, she was able to join us towards the end of the first day. During this time, the audience had some questions for Micheal and Hamid, and we engaged in a discussion on the intersection of 3D printing and the medical sector. This portion of the event was dedicated to sharing experiences. Following the conversation, Joe Bogusky, one of the audience, proceeded to showcase his designs on Rhino, which he used in medical advisory work.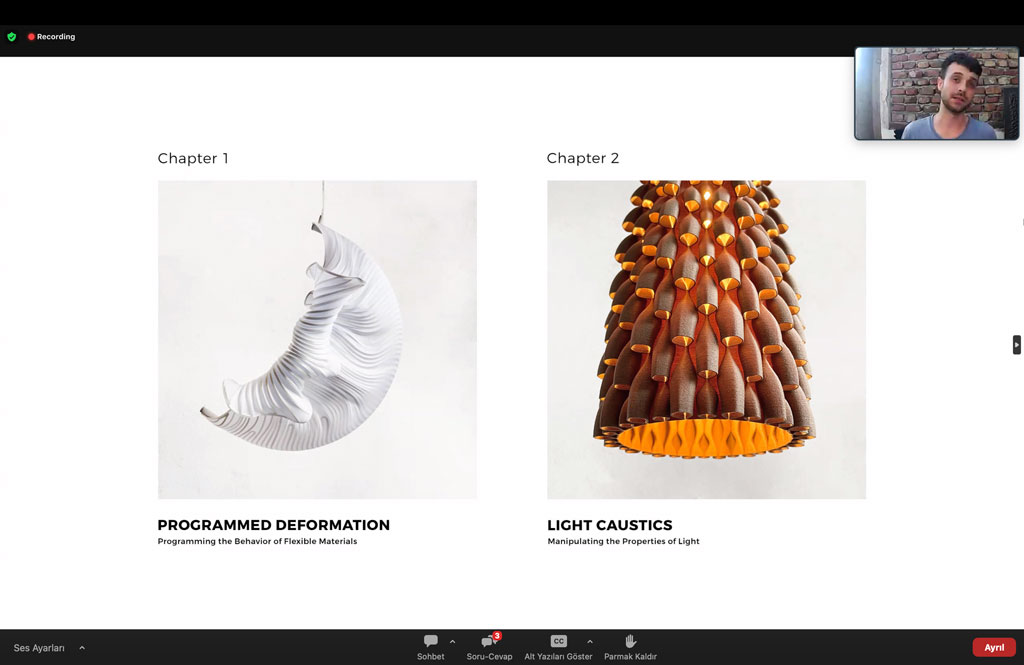 Madalin Gheorghe of Drag and Drop started his session by explaining his experience with tools and how he learned 3d printing and computational design. He showed some of his works and how they used tools during this project. He explained the pros and cons of 3d printing. He talked about his inspiration for designing masks. .he showed some of the masks he decided on and was inspired by the COVID-19 crisis. All conversations were mainly "Programmed Deformation" and "Light Caustics."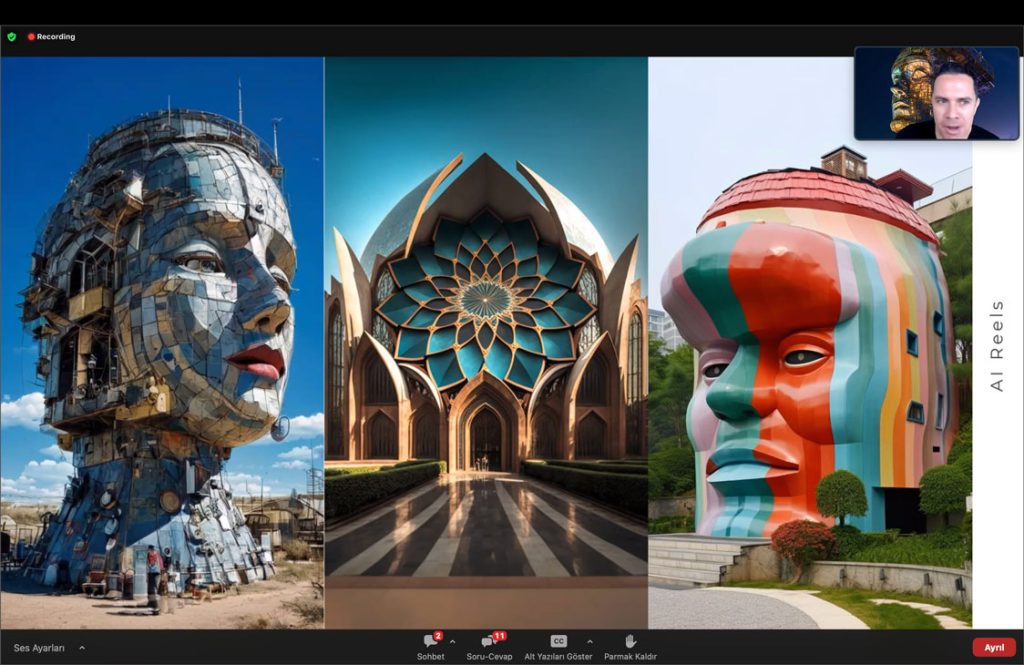 Rolando Cedeño de la Cruz (ROLO) started his presentation by explaining his thought on AI and how he sees the possibilities and future of AI. He continues by explaining how traditional art is important and how he uses his experience in traditional art, such as the sculpture effect, to inspire him to design via AI. He explained the general pros and cons of AI as a tool.
During the presentation, Kate Reed, an architect specializing in Bio-design, shared the projects she's currently working on. She showcased her biomimetic wearables, including the innovative Mating Colar and Musical Prosthetics, which were impressive. She then proceeded to give a tutorial on how to make a face mask and wearable extensions, providing practical tips. It was an enlightening and informative session that left everyone inspired and eager to learn more about Bio-design.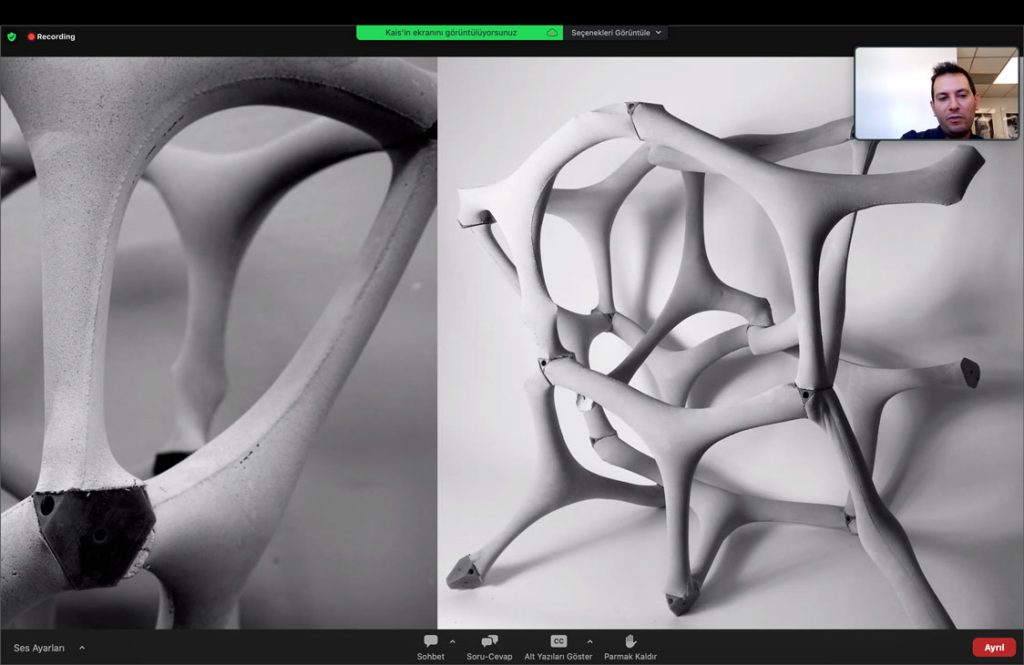 Kais Al-Rawi is an architect, engineer, and technology expert. He began his session by introducing himself and sharing information about the building material his team chose for their project at UCL, which was presented at Julia Kohler's studio. He elaborated on how they used robots to fabricate the material and discussed the process of working with concrete and shaping it with robots.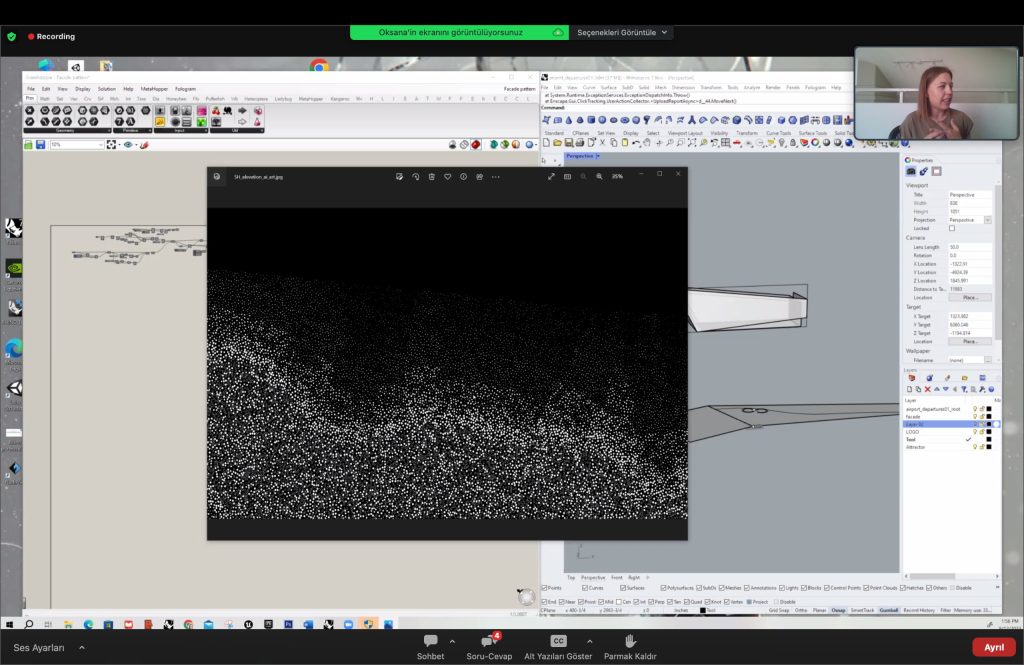 During the tutorial, Oksana Gritcai, an accomplished surface designer, shared valuable insights on designing patterns. She elaborated on the process of creating patterns using Grasshopper, an innovative software application. The session was highly engaging and informative, leaving the attendees inspired and eager to apply the newfound knowledge to their own creative projects.
The second day started with the presentation of Stefano Bastia of SOA Architecture; he started to talk about AI and algorithms. He focuses on parametric design, computational design, and managing and optimizing large datasets. His particular interest lies in exploring the implications of these phenomena on everyday life and their broader social and political ramifications. He showed SOA Architecture's works and the design idea and processes behind the projects. During the Q&A session, he also shared his thoughts on designing with AI.
Nolan Kim is a computational designer who will deliver his explorations in highly-functional parametric structures and additive manufacturing. During his presentation, Nolan Kim shared his works and the design process and technologies used in creating 3D-printable footwear. He also showcased his portfolio to the audience. Following this, he delved into a Grasshopper tutorial, where he elaborated on the key functions of designing footwear using Grasshopper.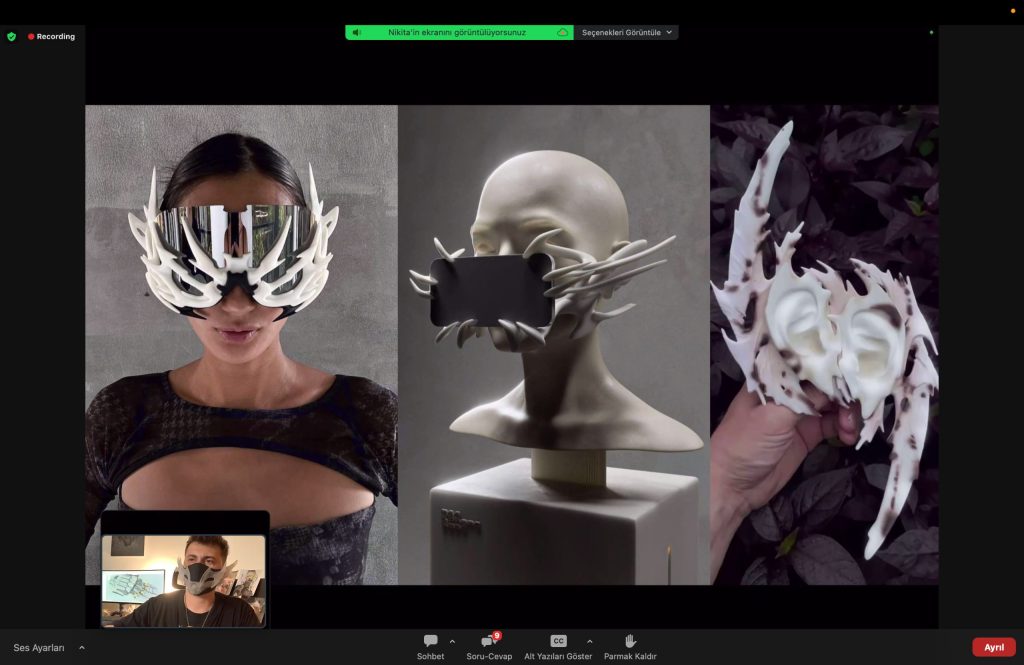 Nikita Replyanski is a Moscow-based Technological Artist and Cyber Fashion Designer. He started to show his works, such as masks and body extensions. He explained the ideas and the inspiration behind them. He gave some technic with some hints about designing wearable technologies.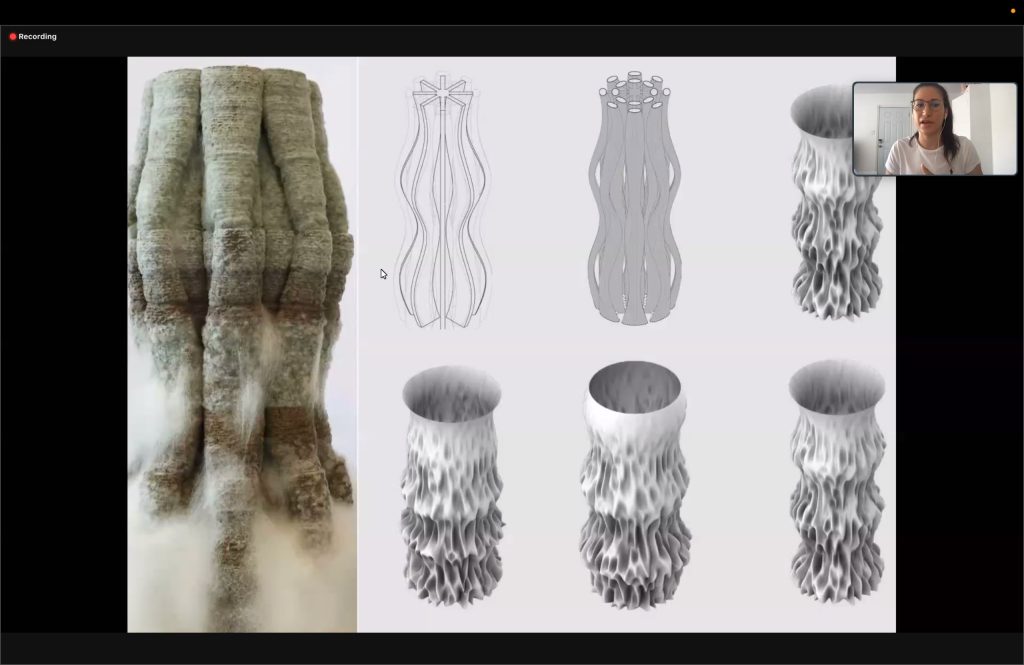 Natalie Alima focuses on radical computational design methodologies, innovative robotic fabrication technologies, and utilizing cutting-edge sustainable materials like mycelium. She explained her educational background and how she started working on his current topic of interest. She explained natural and artificial mushrooms and how they used mushrooms in design. She continued with how they use mycelium and mushrooms in 3d printing.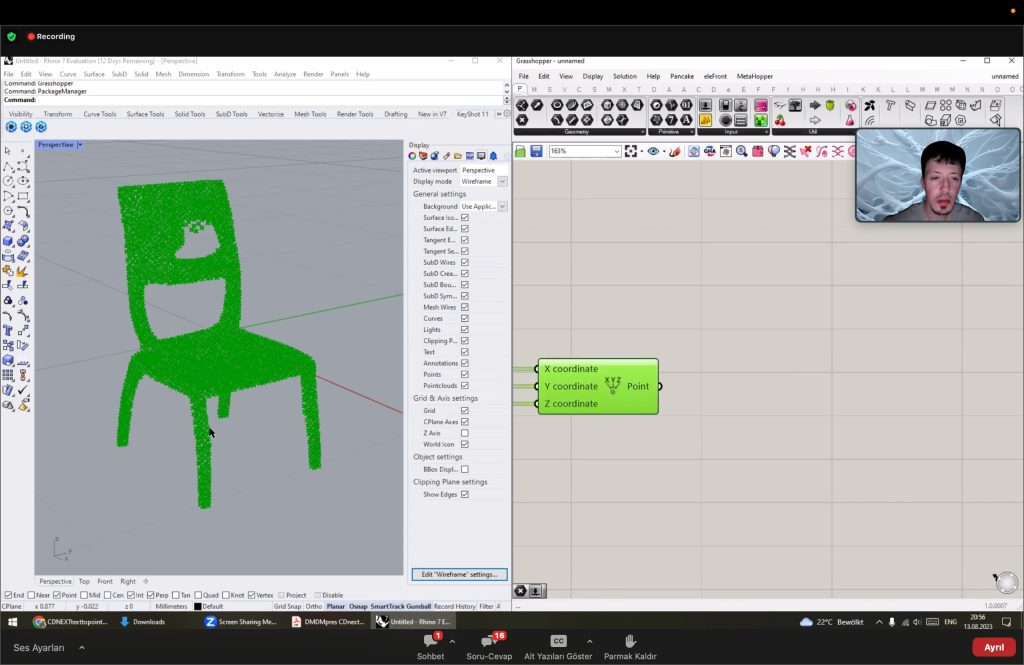 Zvonko Vugreshek is a computational designer, digital fabrication specialist, and data scientist based in Berlin. He is passionate about exploring the boundaries of creativity. During his presentation, he discussed the development of AI, machine learning, deep learning models, and the process of transforming text into tangible 3D models. He demonstrated various techniques and algorithms that can be used to generate realistic and artistic images and 3D models from data. Using Google Colab, he generated 3D models of basic objects like chairs directly from text prompts. After that, he imported the model into Rhino for editing, fixing, and alterations.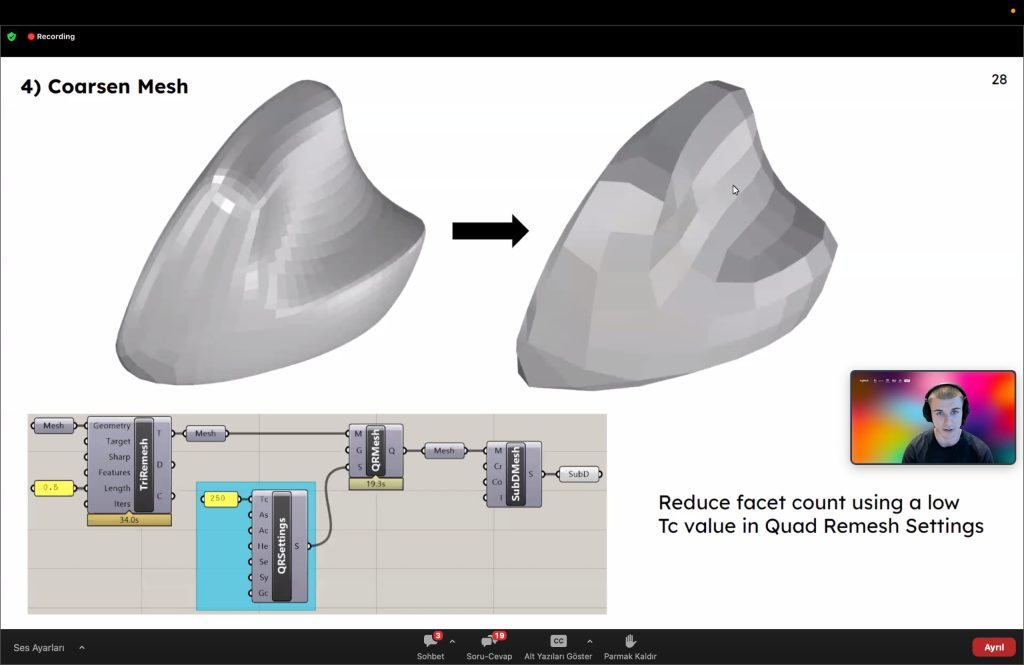 During a presentation, Danny McInnis showcased a walkthrough of the 3D scanning to SubD workflow. As an employee of Logitech, he emphasized the company's approach to designing devices with the user's comfort and usability in mind. For instance, he highlighted the new "57-degree" mouse, which aims to shift from the traditional flat mouse design.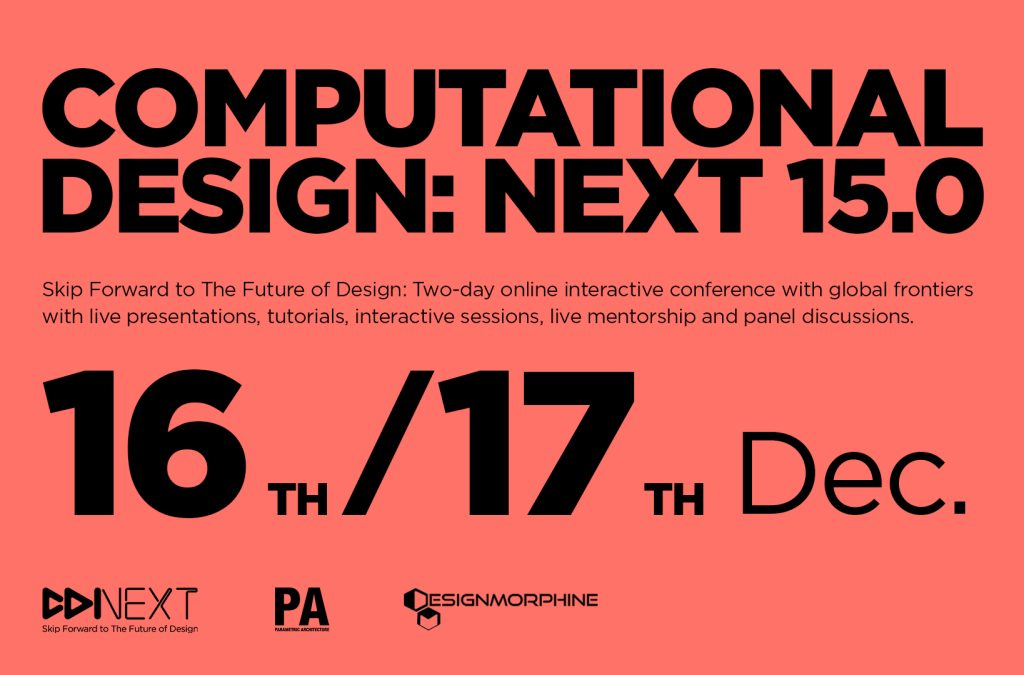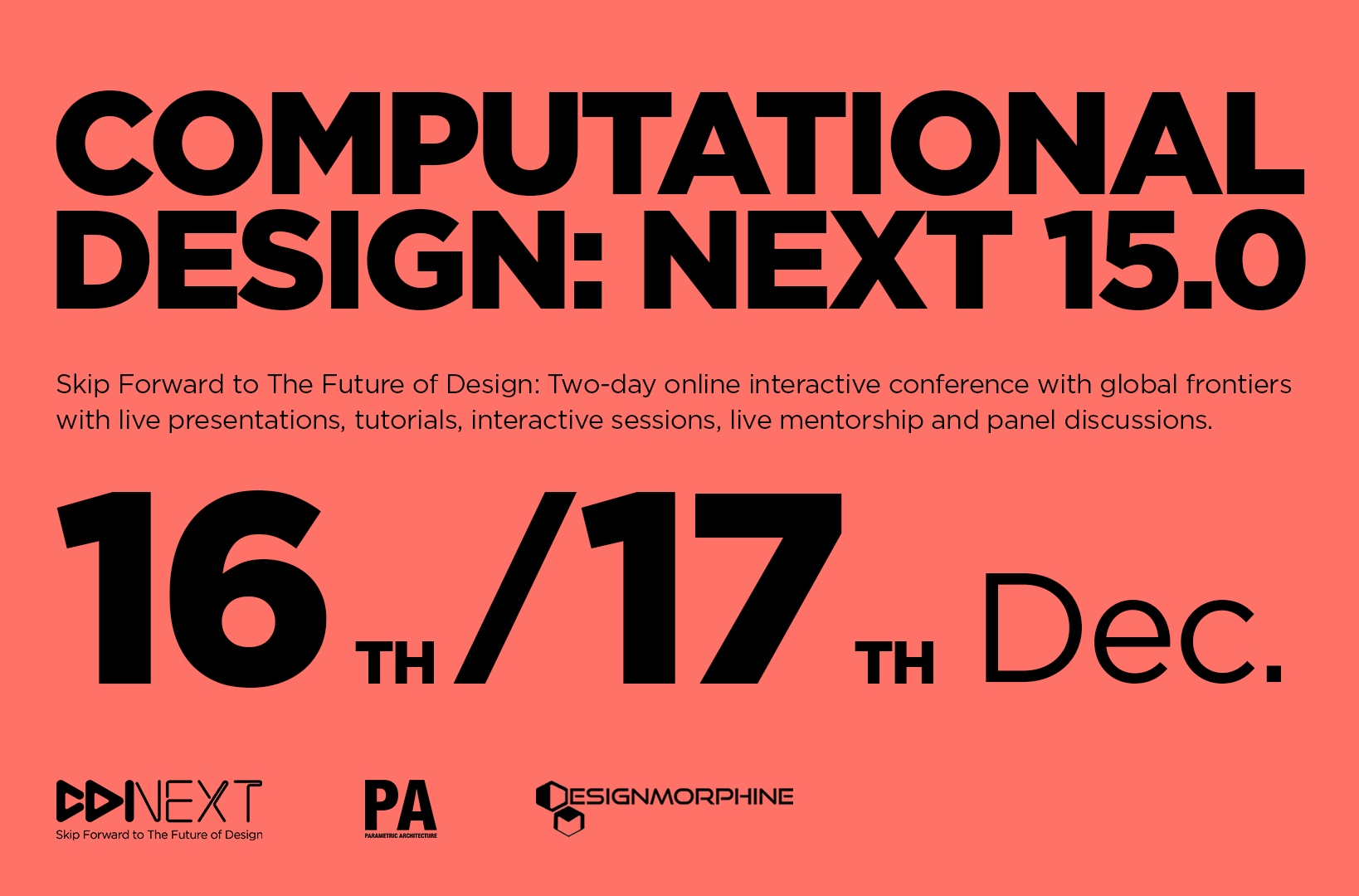 Hamid Hassanzadeh, Founder and Creative Director of PA, and Michael Pryor, Design Director of DesignMorphine, launched the Computational Design: NEXT 15. The registration period has begun! Click here to register and see the complete Computational Design: NEXT 14 conference recordings.
Computational Design: NEXT 15 will take place on December 16-17, 2023, and will feature a variety of workshops, panel discussions, technology demos, and presentations. Don't miss out on this exciting opportunity to learn and collaborate with top industry professionals.