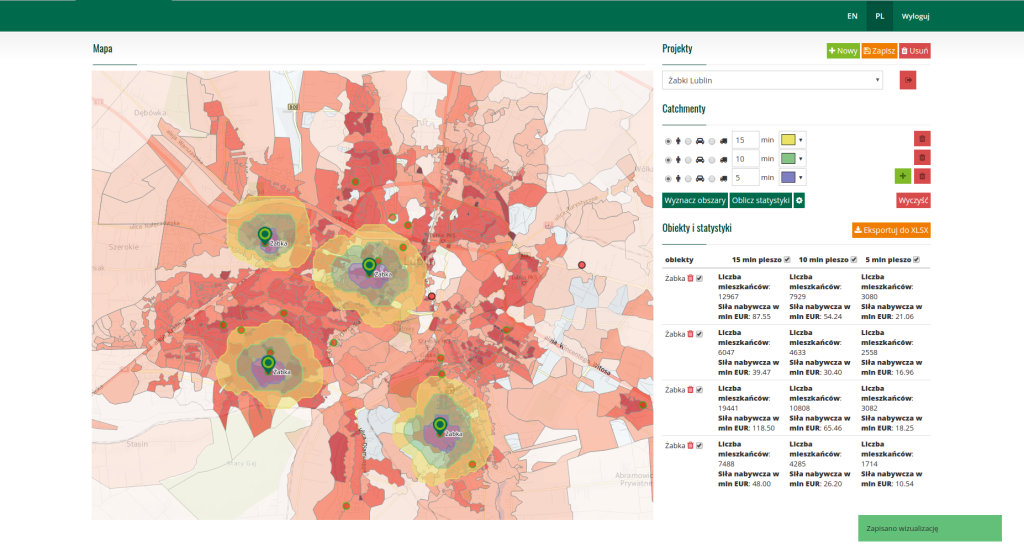 Location Intelligence (LI) is the insight gained from visualizing and analyzing geospatial data. Layering location-specific data such as demographics, traffic, environment, economics, and weather on a smart map or dashboard reveals unique insights.
Location Intelligence is made possible by geographic information system (GIS) technology, which allows users to manage, visualize, and analyze geospatial data. LI software—such as GIS smart maps, apps, and dashboards—makes sharing location-based insights with executives and decision-makers easy. Analysts and data scientists use sophisticated location technology as an essential business intelligence tool to combine and investigate all kinds of data.
Examples of LI use cases include finding optimal locations in retail site selection, managing assets in real-time, supply chain optimization, and building or maintaining vital infrastructure.
Visualizing and analyzing data on a map using a location intelligence system reveals linkages and patterns for a more precise knowledge of a situation or system.
Here are some of the basic tasks of the LI model: spatial analyzes, cartographic visualizations and mapping, location scoring, analysis and creation of service areas, statistics-based decision-making, and customer mapping.
Vodafone, for example, uses the LI model to generate country-scale digital twins. Geographic information system (GIS) technology was used to develop the Vodafone digital twin for the United Kingdom, which covers 245,000 square kilometers. It has several degrees of immersive 3D information that engineers and planners may utilize to improve operational efficiency and customer experience across their network.