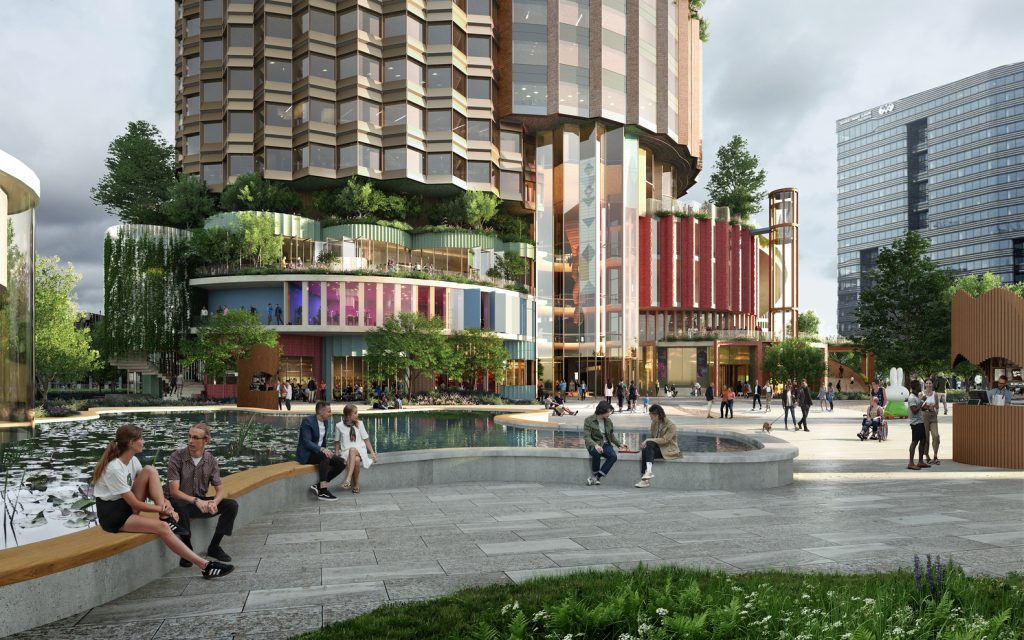 Heatherwick Studio and Barcode Architects have been chosen to develop a new hub for culture, work, and leisure center in Utrecht's Jaarbeursplein central square. According to the architects, the project's goal is to respond to the city's varied population while also bringing a sense of warmth and pleasure to the square.
The building's design, dubbed Oopen, incorporates a colorful collection of cylinders that stand out against the backdrop of the area. The new cultural center hopes to become a vibrant location, bringing together people of different cultures, generations, and communities, as a reflection of Utrecht's diversity.
Construction is set to start in 2025 and the building will be delivered in 2028.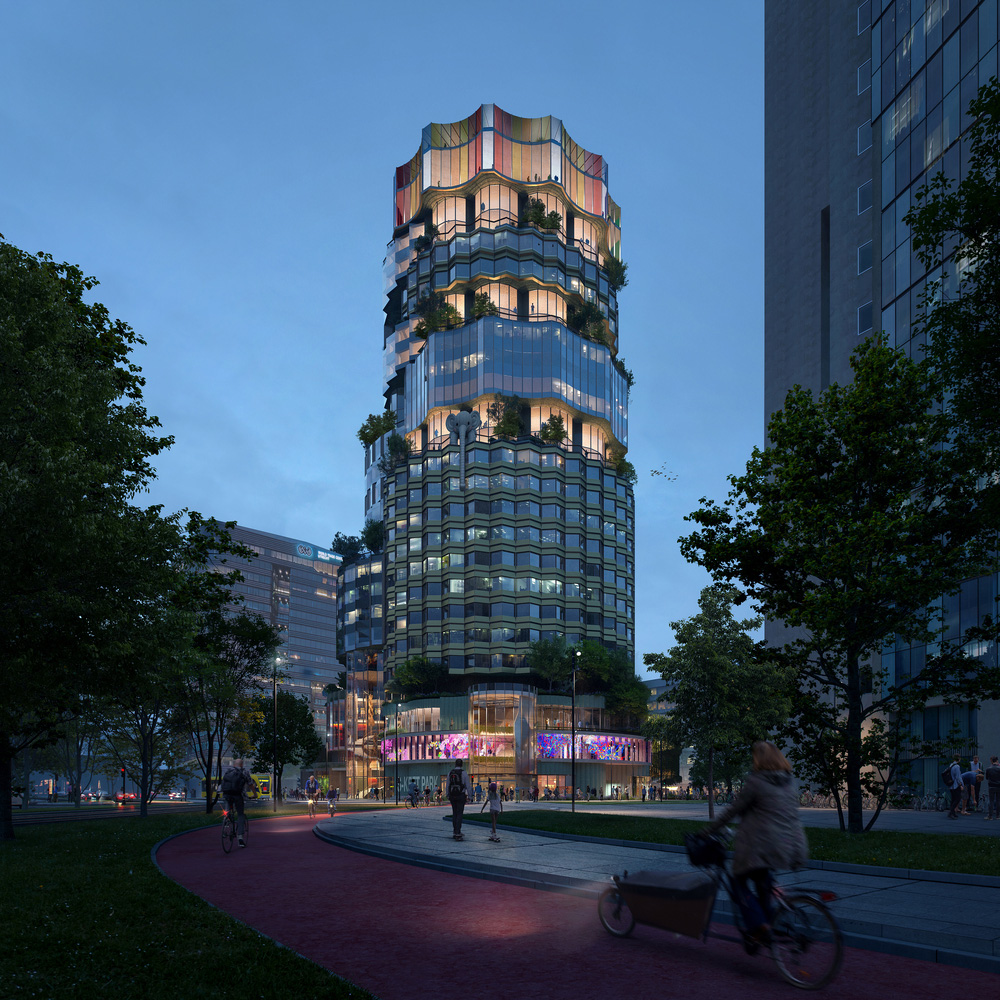 The rounded shape of the building allows for open access from all sides, allowing all the varied facilities and services to be equally accessible to the public. The design also provides space for a wide range of activities, from sports and cultural events to spaces for start-up offices and pop-up cafes and a rooftop restaurant with views across Utrecht's skyline.
Thomas Heatherwick, founder and design director at Heatherwick Studio said: "This building on Jaarbeursplein is the result of an extraordinary collaboration with the forward-thinking municipality of Utrecht. The leadership team challenged us to create a special place that reflects the urgent need for healthier cities that bring people back together again. The result isn't just a design for another office building, but a thrilling opportunity to activate the square and create a surprising, new public place for this historic city."
Caro van de Venne, Barcode Architects added: "In Oopen, people are at its heart. It is vibrant and aims to bring people of different cultures, generations, and communities together to reflect the true diversity of Utrecht. The design is as a system of different parts and programs, cogs working intrinsically together, whose outcome is unpredictable but always more than the sum of its parts."