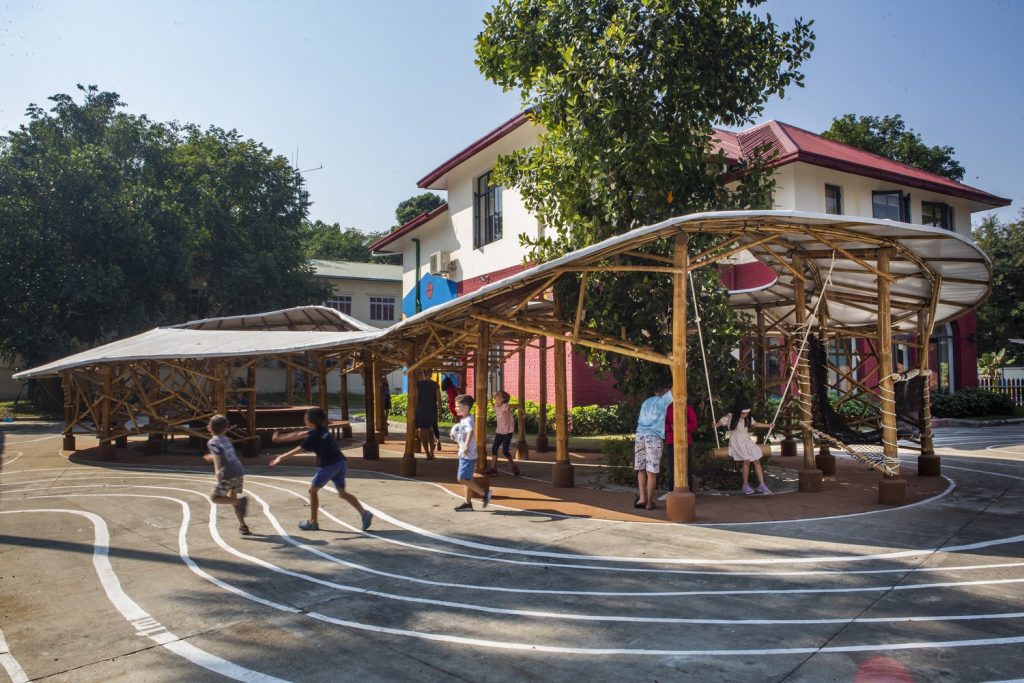 Blue Temple designed the Infinity Playground as a public architectural project in Myanmar. The idea was to build a mini-narrative to create an ongoing series of imagination-fueled, self-driven parkour games. The activities allow the children to experiment with various modes of involvement and physical activities in a fun and exciting way. The playground is filled with surprises and aims to foster a sense of exploration allowing the youth to develop their physical and emotional intelligence.
Originally, the Infinity Playground area consisted of a large concrete floor with no shade and no games. The design creates an infinity-shaped structure by wrapping itself over two of the existing trees on the site. They defined a series of games within the structure that, when joined, produced an indefinitely long obstacle course. The games are played in a specific order: bamboo jungle, fishing net, monkey bars, swings, Myanmar-style hopscotch, and many more.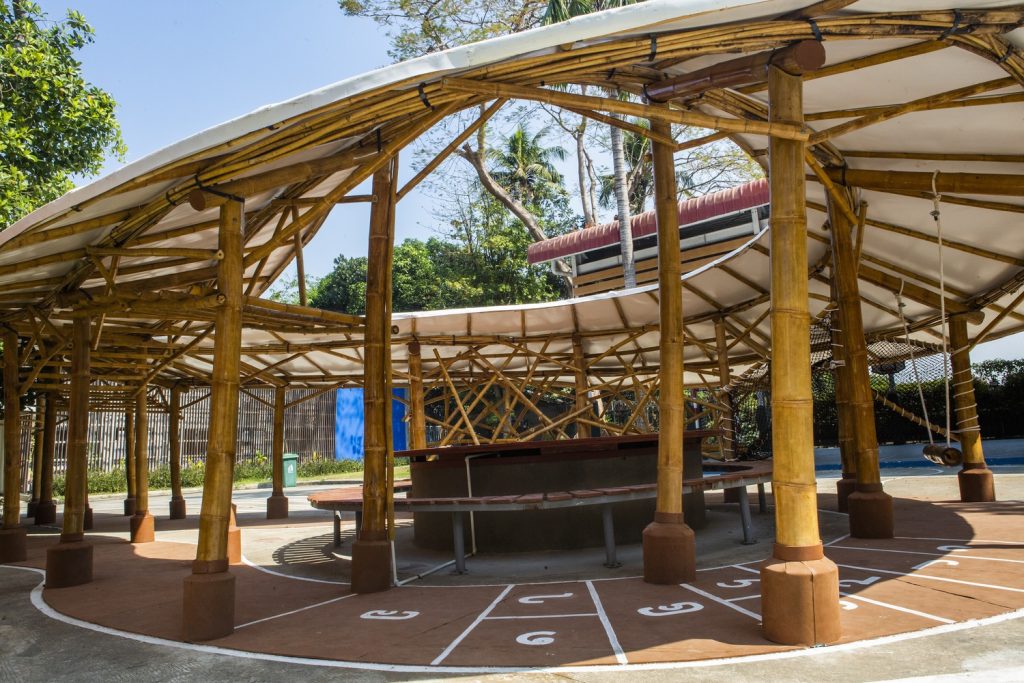 They inserted strips of LED lighting along both curved structural parts of the playground at night, creating an ambient light effect by indirect illumination of the playground and bouncing off the white tarpaulin they used for the roof cover. The tarpaulin shades sunlight during the day, creating a cozy environment for children to play in. The height of the roof varies depending on several factors, including the sort of games underneath, the route for teachers to get to the seating area, the views that nearby buildings have of the other parts of the playground, and the clearing of a route for vehicles to enter the entire courtyard. The roof was designed carefully creating an enjoyable atmosphere for children and adults alike.
The whole concrete surface has been painted white in a pattern of projected contour lines. The 2D topography generates a landscape of imaginative game opportunities. They were created specifically to respond to the environment and painted with augmented reality (AR) Twinbuild on HoloLens 2. The playground is a matrix inside which the kids intuitively build their own activities and voyage themselves into an unending adventure.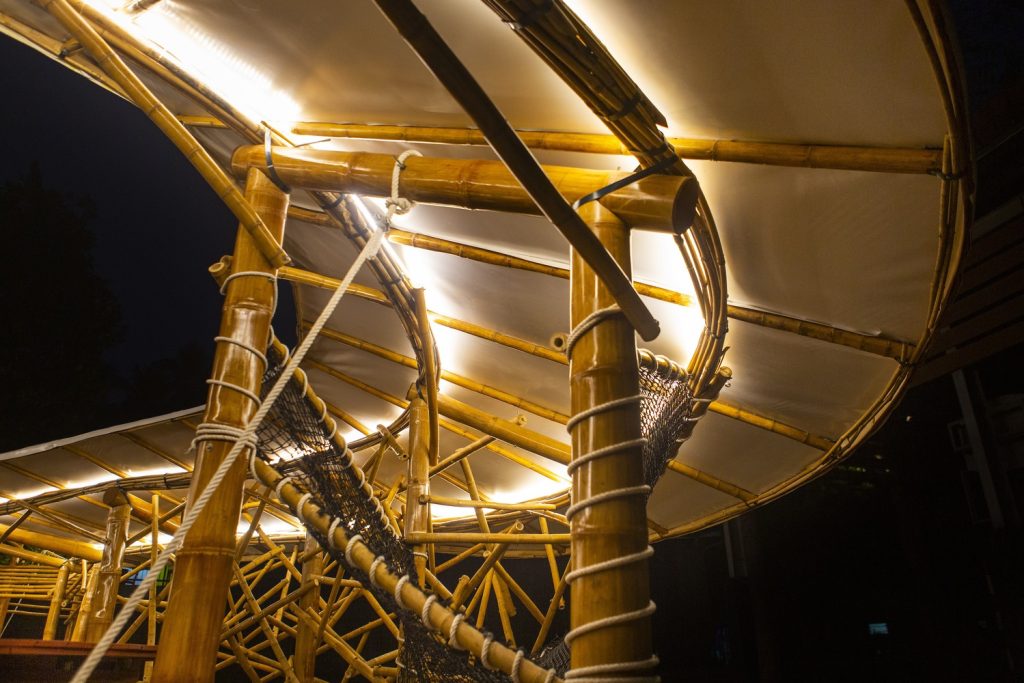 Project Info
Architects: Blue Temple
Area: 666 m²
Year: 2023
Photographs:Nyan Zay Htet
Lead Architects: Raphaël Ascoli
Contractor: Monkey Joint – Bamboo Players
Bamboo Technician: Kyaw Zin Latt
City: Yangon
Country: Myanmar