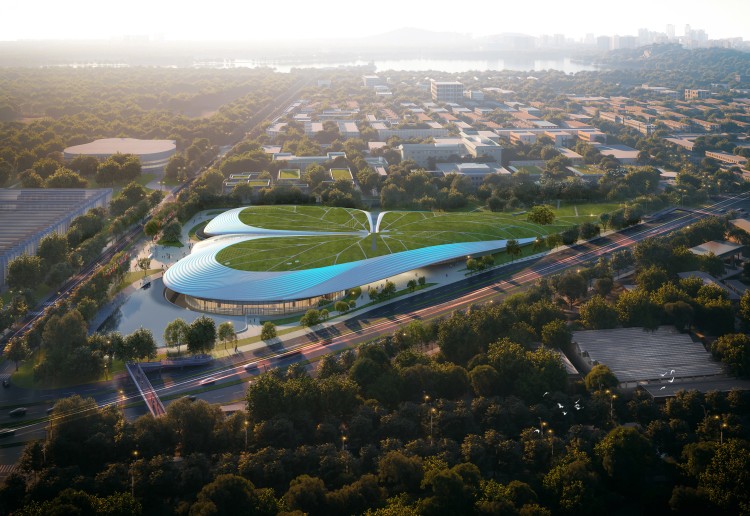 MAD Architects has unveiled the design for the permanent venue of the Beijing Zhongguancun Forum, which is under construction in Beijing.
Since 2007, the Beijing Zhongguancun Forum has taken "Innovation and Development" as its permanent theme. It invites domestic and foreign scientists and entrepreneurs to exchange and share different topics every year and discuss innovation. After more than ten years of development, the Zhongguancun Forum has become a global, comprehensive, and open high-end international forum for technological innovation and a national platform for global high-tech exchanges and cooperation.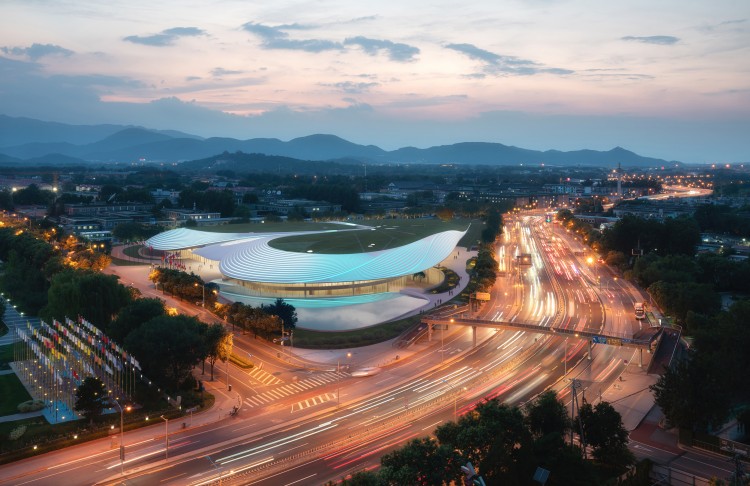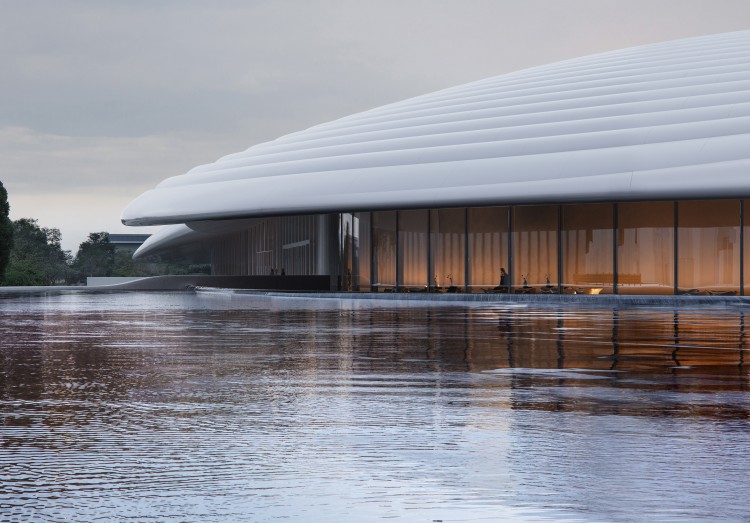 Three Mountains and Five Gardens (Fragrant Mountain, Yuquan Mountain, Longevity Mountain, Jingyi Garden, Jingming Garden, Summer Palace, Old Summer Palace, and Changchun Garden) are the historical and cultural highlands in modern China where nature and construction are combined into a very high level. They have been nourishing and influencing Beijing since modern times. The permanent venue hopes to establish its role as the finishing touch in the planning from multiple dimensions: at the technological level, to show the innovative vision carried by the venue with an open and imaginative space atmosphere; at the cultural level, to use a humble attitude and the unique history and the natural background echoes; the green layer becomes a new urban public space that is open to the city to the community.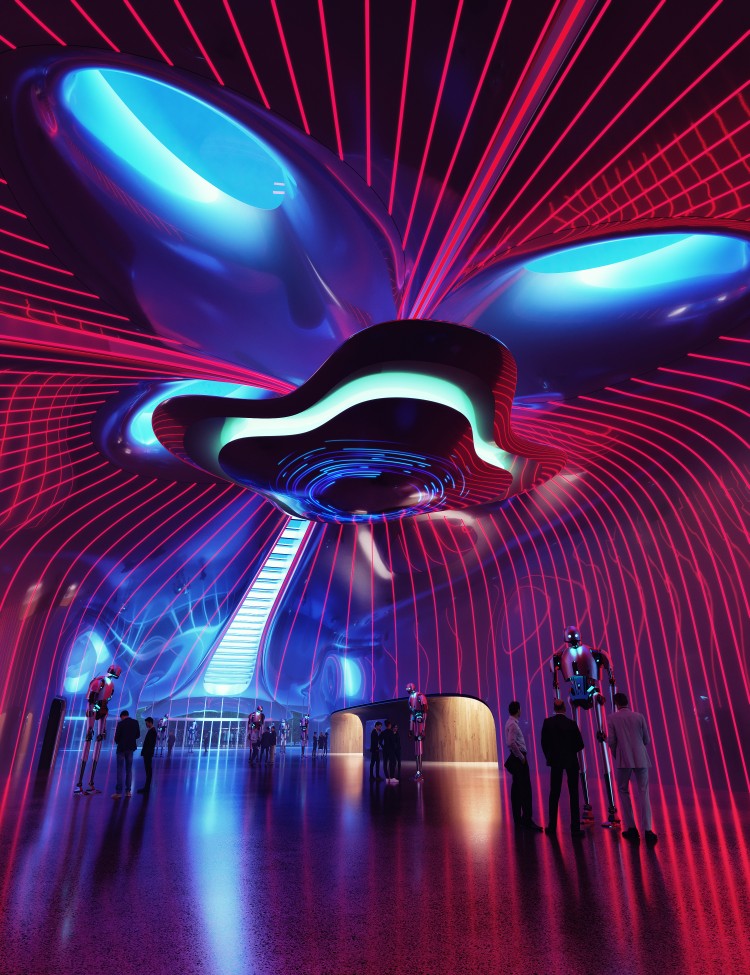 From the close view of the city interface, the buildings near to the urban traffic arteries rise from the south to the north. The woods and waterscape in the southeast corner of the venue temporarily isolate the venue's entrance from the busy city, creating a sense of ceremony for people who are about to enter the venue.
MAD hopes to support the vitality and energy inspired by the exchange of innovative ideas with a minimalist and pure interior atmosphere. The super large interior space is equipped with two giant skylights through which the skylight penetrates, making the overall space open and bright.
All construction of the 65,000-square-meter venue will be finished by the end of August.