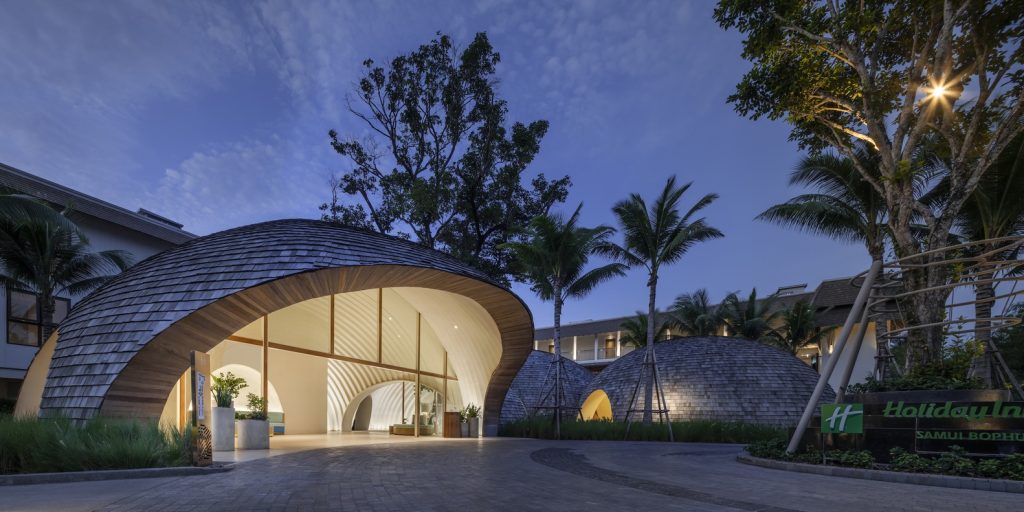 The all-new Holiday Inn Resort Samui Bophut Beach opened its doors in October 2022 and is situated just a few metres from the renowned Fisherman's Village on Koh Samui's Bophut Beach. Holiday Inns Samui Lobby is designed by Bangkok-based design practice, Onion. The design team has taken into account the location and orientation of the building while using the site's current conditions as a starting point. The task was to create the Holiday Inn Samui Hotel lobby, complete with a conference room and a place for visitors' cars to be picked up and dropped off.
The central axis of the Holiday Inns Samui Lobby provides breathtaking views of the sea in the northeast, which are framed by a Java Plum tree. The area is surrounded by a spherical shape, expressing the spirit of tranquillity and seamless connection to its surroundings by taking inspiration from the organic form of a sliced coconut shell, creating a dome. The lobby of the Holiday Inn Samui's facade is covered entirely with wooden shingles. Gypsum boards are used to build three-dimensional steps for the inner enclosures inside the dome.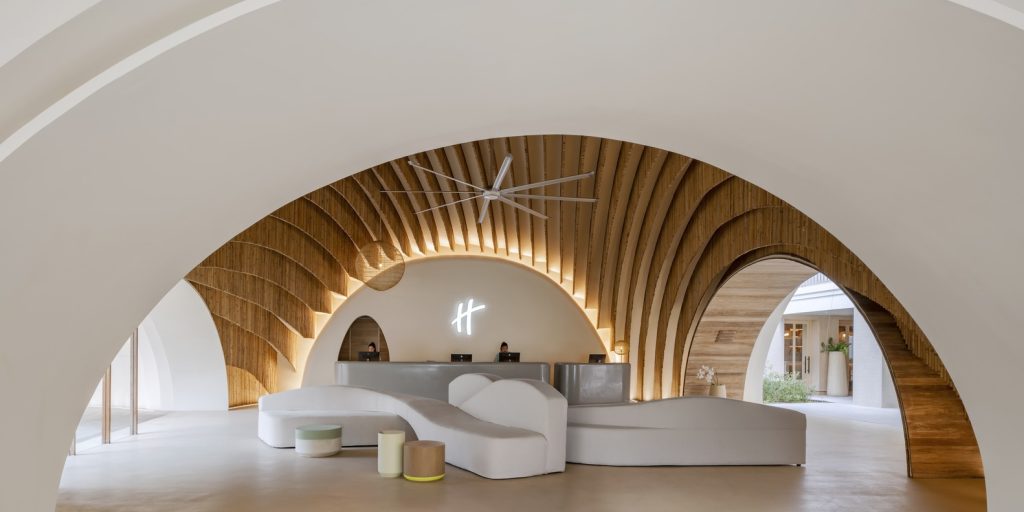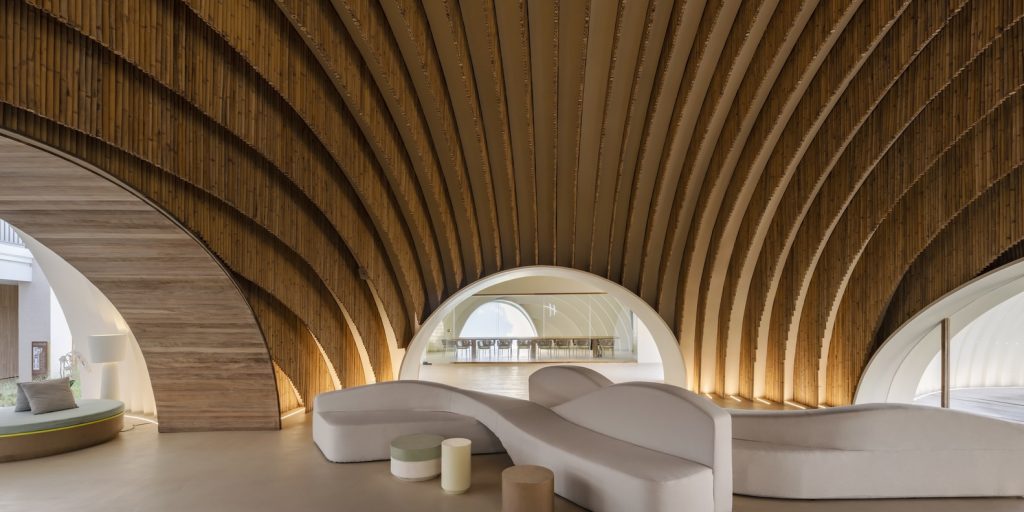 Within the lobby area, there are 4 primary areas. Hotel visitors can be picked up and dropped off in the first building. It has openings on its sides so that vehicles can pass. The second envelope has an oculus that frames the sky and is made for a Java Plum tree that already exists. The hotel lobby is the third enclosure. The layout of each of these areas is linear, guiding visitors' attention toward the beautiful water body. The fourth enclosure space is a meeting room parallel to this axis.
The resort has a total of 203 rooms, including family suites and kid's suites with bunk beds, all of which were designed with families and couples in mind. The largest indoor kids' club in Samui, Jungle's Book, features a kitchen, play area, reading corner, gaming area with Nintendo games, movies, a toy zone, and a tree house that delights children. Other amenities include the Essence Samui lobby lounge, an all-day dining restaurant called Fisherman's Table, the Lazy Coconut pool bar, and the Essence Samui lobby lounge. The Splash Pad and an outdoor playground are also available to children.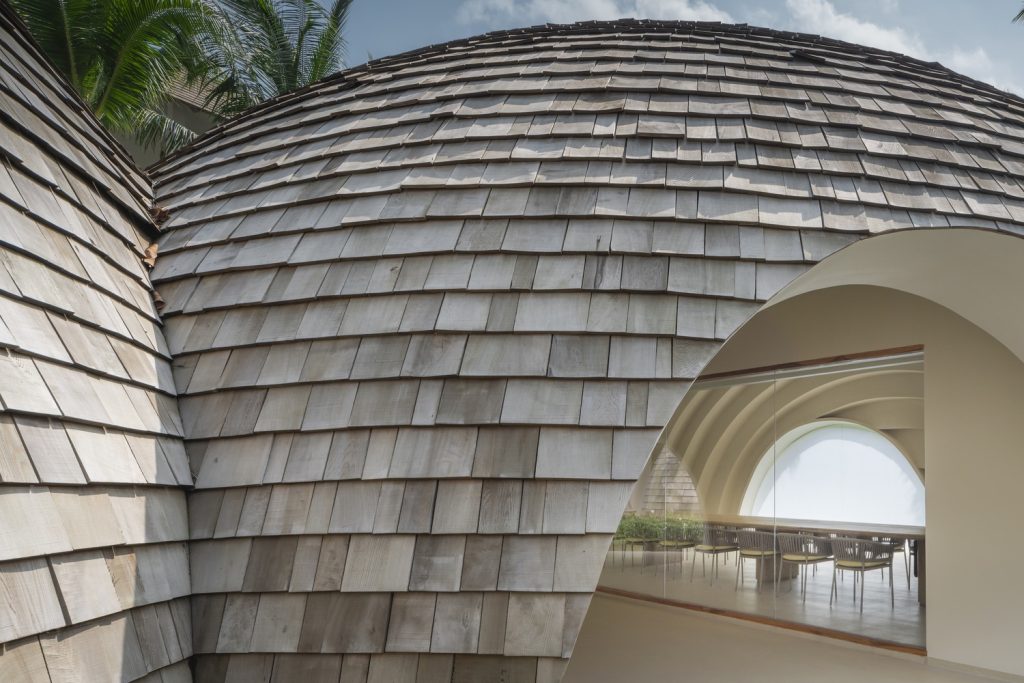 Project Info
Project Name: Holiday Inns Samui Lobby
Architects: Onion
Area: 580 m²
Year: 2022
Manufacturers: Dulux, SKK, Vista Inno
Lighting Designers: APLD Design
Structure Engineers: NAVA STUDIOS, Dr. Prasit Soongswang
Landscape Architects: Coopers Hill
Country: Thailand
Photographs: W-Workspace