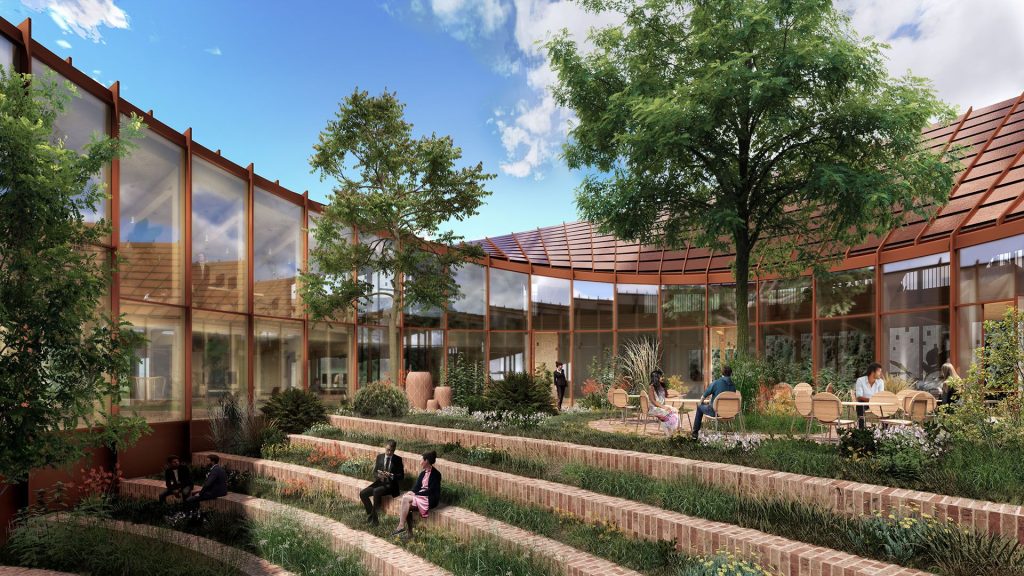 BIG – Bjarke Ingels Group is designing the new headquarters for the global supply chain company Dymak in Odense, Denmark. The headquarters is designed according to Dymak's core values: transparency, innovation, reliability, and dynamics.
The circular shape of the building reflects the dynamic nature of Dymak, and the roof is equipped with solar panels to generate sustainable power year-round. The 2,800-square-meter building will include offices, a showroom area, and shared facilities for employees.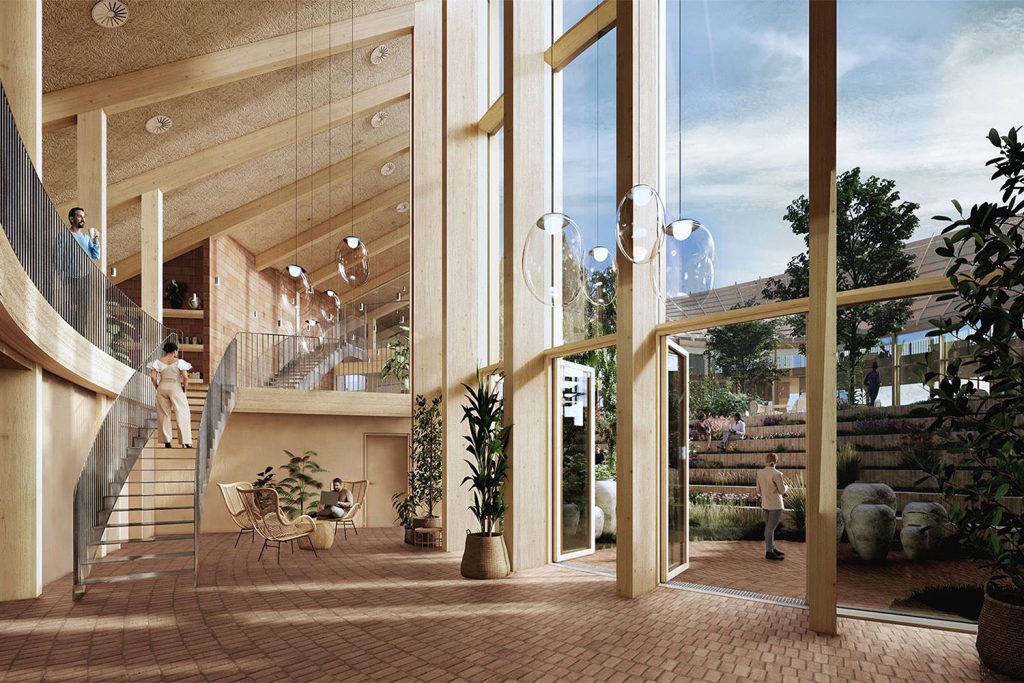 The building's exterior has been designed to maximize sunlight and provide a comfortable indoor environment for our employees. It also offers stunning views of the nearby forest and Glisholm Lake.
The project was primarily constructed using cross-laminated timber and features an undulating roof covered in PVC. The roof is angled to harvest solar energy throughout the year, providing shade while reducing noise pollution in the inner open-air courtyard.
The project is expected to be completed in 2025.