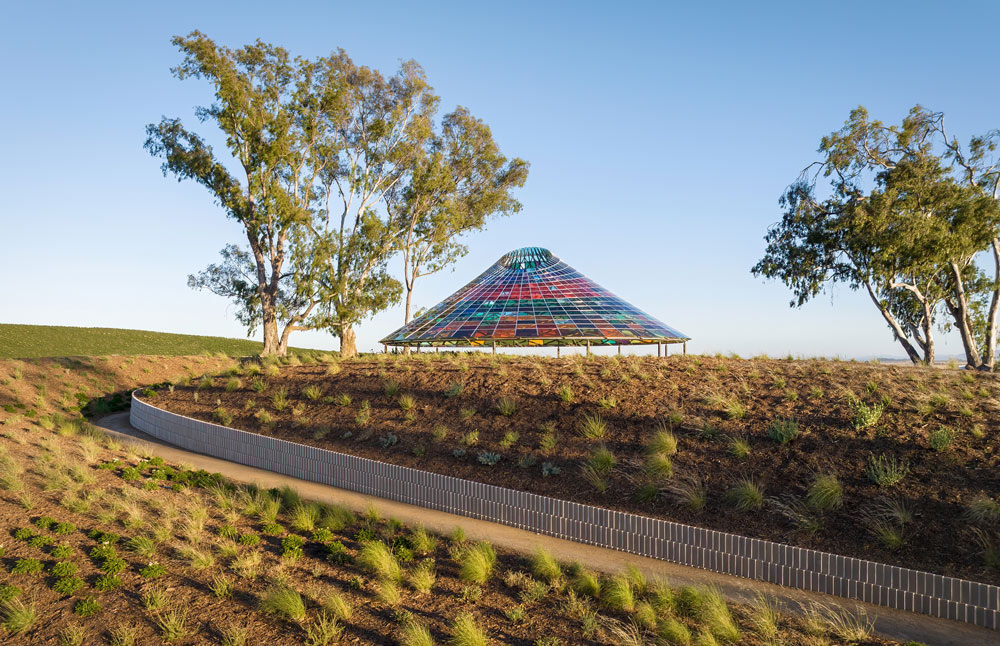 The Vertical Panorama Pavilion was designed by Olafur Eliasson and Sebastian Behmann's Studio Other Spaces in a winery in Sonoma, California, USA.
The Vertical Panorama Pavilion is inspired by the history of circular calendars and made from 832 colored glass panels for the winery, The Donum Estate. The pavilion provides a unique intersection between our senses and landscape.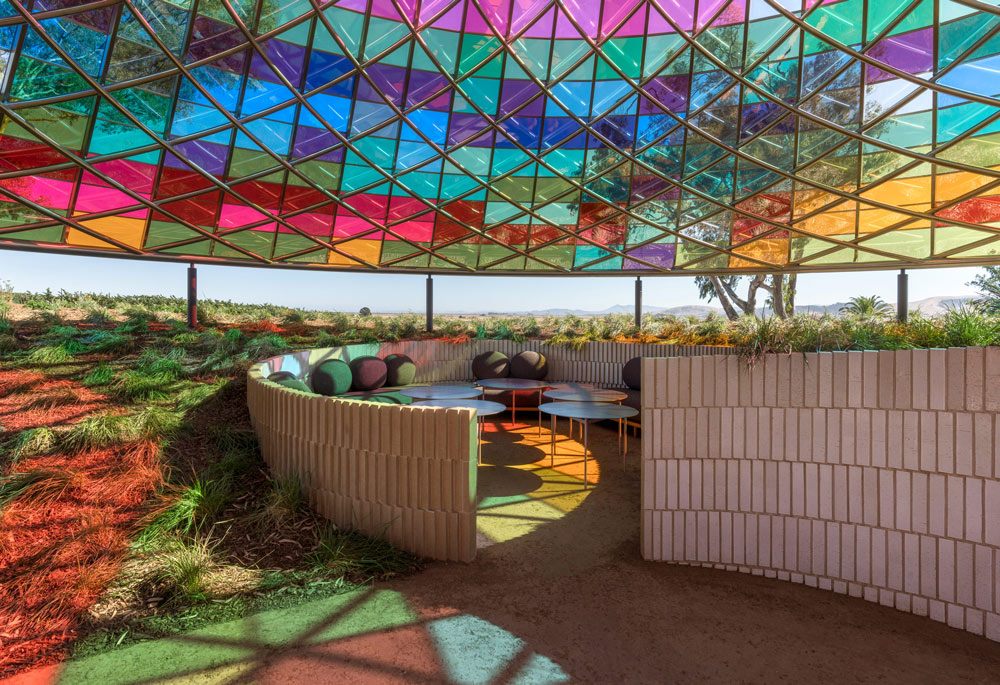 The pavilion is a synergy of art and architecture and also manifests Studio Other Spaces' vision. The glass panels consist of 24 colors in variations of translucent and transparent hues, which resonate colors of the regional environment in the Sonoma Valley.
The 14.5-meter-diameter glass canopy is circular in plan and tapers to a round opening at its highest point, framing northern views of the sky.
Mei and Allan Warburg, Owners of The Donum Estate, said: "This pavilion perfectly blends our passions between wine, nature and art, design, and architecture. It is an achievement of our continuous effort to enhance the sensorial discovery of sight, sound, and scent experiences for all our guests."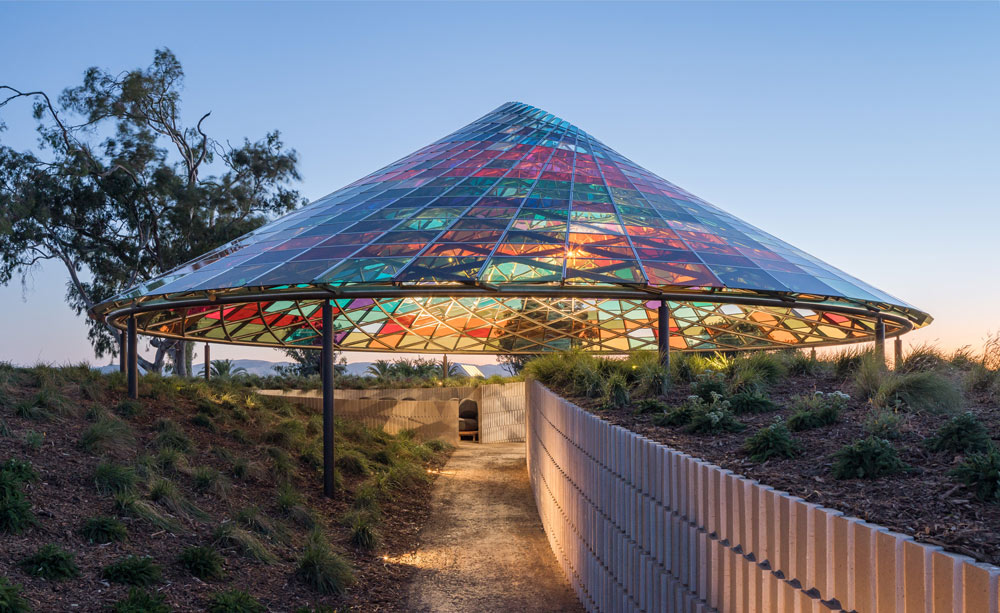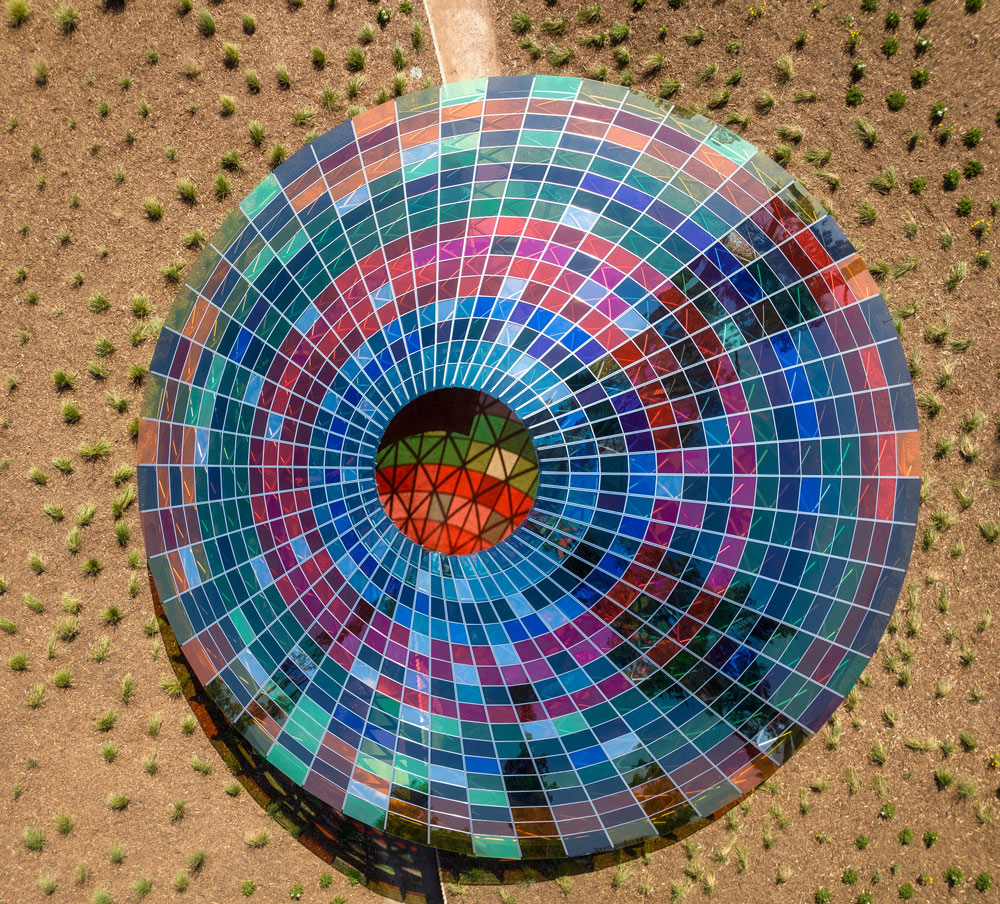 Olafur Eliasson and Sebastian Behmann, founders of Studio Other Spaces, added: "Vertical Panorama Pavilion is a hospitable space that celebrates the exceptional wine at Donum and the microclimates that created it. The specific design elements are abstractions of components taken from a vertical slice through the pavilion's location on the Estate. The pavilion maps out the surrounding ephemera – the soil, vegetation, wind, sun, atmosphere, and rain – and incorporates these into the colorful canopy, reflecting the wine's unique signature."