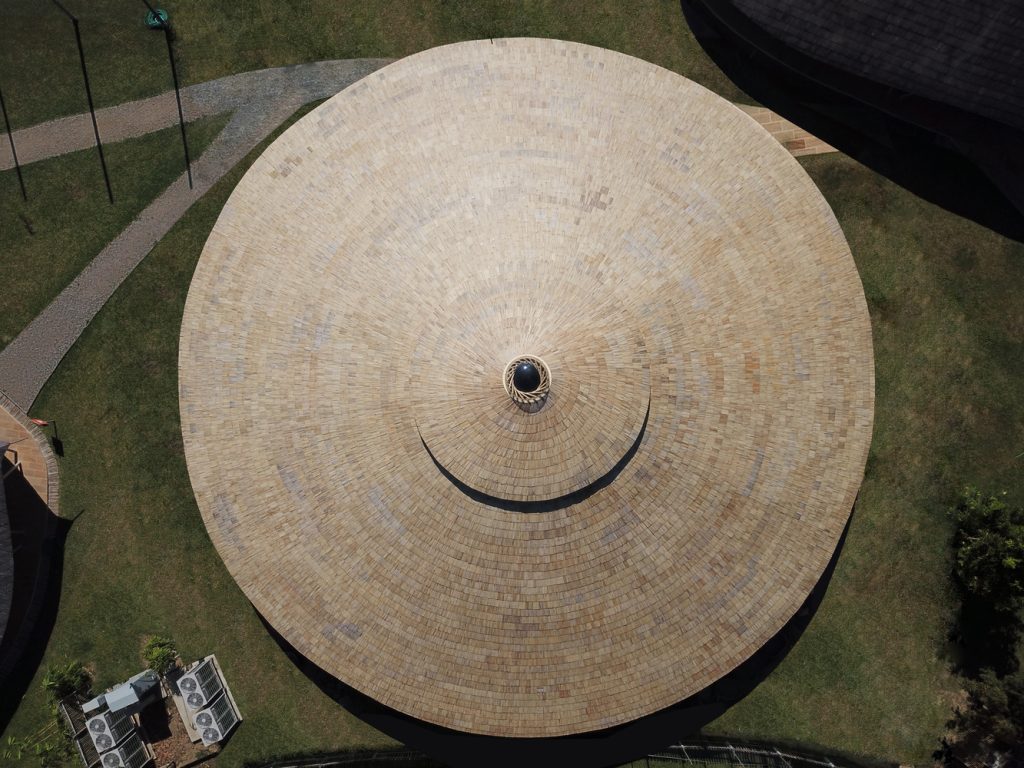 The Panyaden Secondary School's library provides a good and peaceful atmosphere by creating comfortable reading and relaxing spaces for students. The library is not only a traditional space with tables but also a lounge-like space decorated with pillows, making the overall environment more relaxed. The structure's roof was reminiscent of a local farmer's hat.
Chiang Mai Life Architects designed the 392 sqm bamboo library in 2022 at Nam Phrae in Chiang Mai Province, Thailand.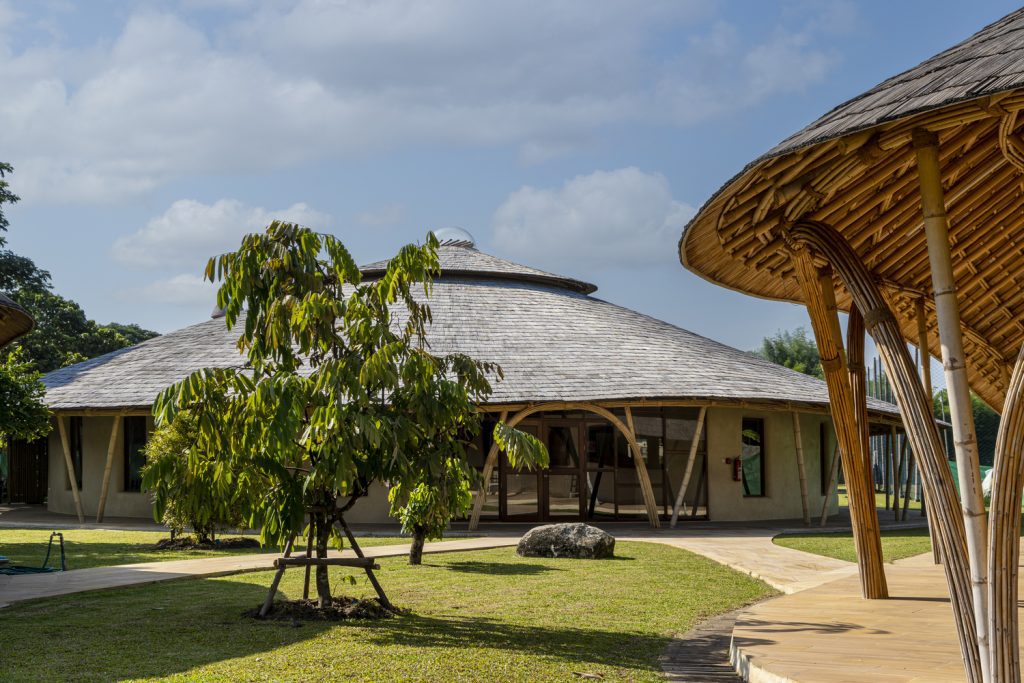 "This library was designed to create an inspiring, peaceful, comfortable atmosphere for teenage students to read and study. It provides traditional spaces with tables but also lounge-like areas with a more relaxed setting decorated with bean bags and pillows," said the design team.
The design has a circular shape as a whole, when you are in the central sunken space, you can see the sky through the skylight above, and the surrounding concentric circles first provide the function of a built-in small work table, and secondly, the bamboo that accommodates the main bookshelf part arch. The shelves will be radial, with various study spaces in between.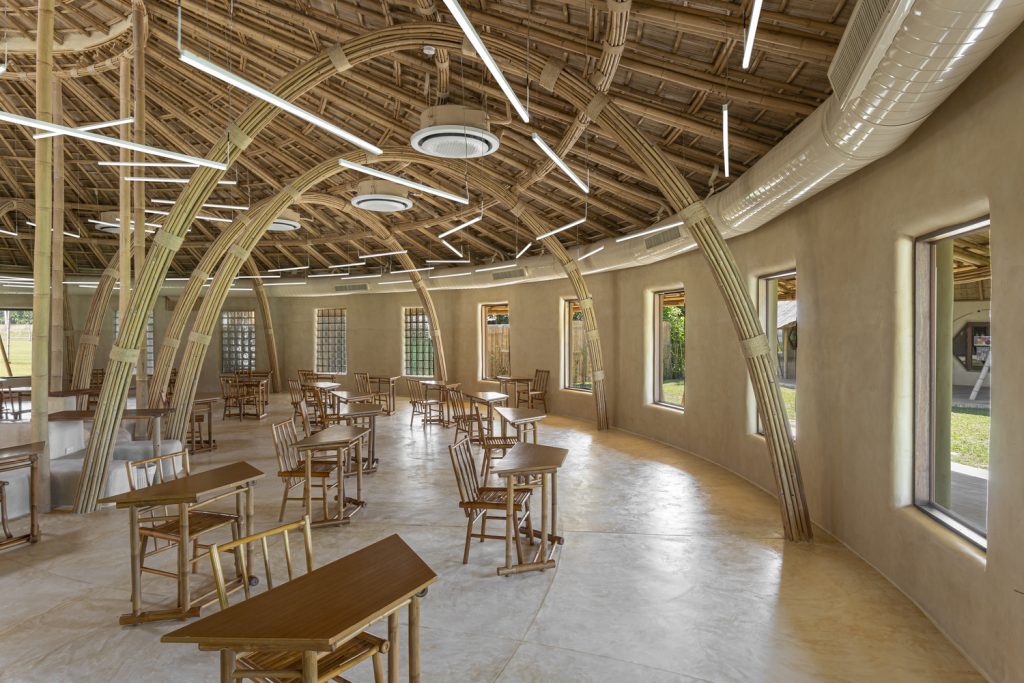 The Panyaden Secondary School's library also has two soundproof study rooms for group discussions and a small office for the librarian. The walls are made of adobe bricks, and the roof is bamboo.
The bamboo roof design is divided into two layers; the upper layer is a roof with a mutually supporting structure, and the structure of each bamboo supports the next layer, so no additional supporting columns are required.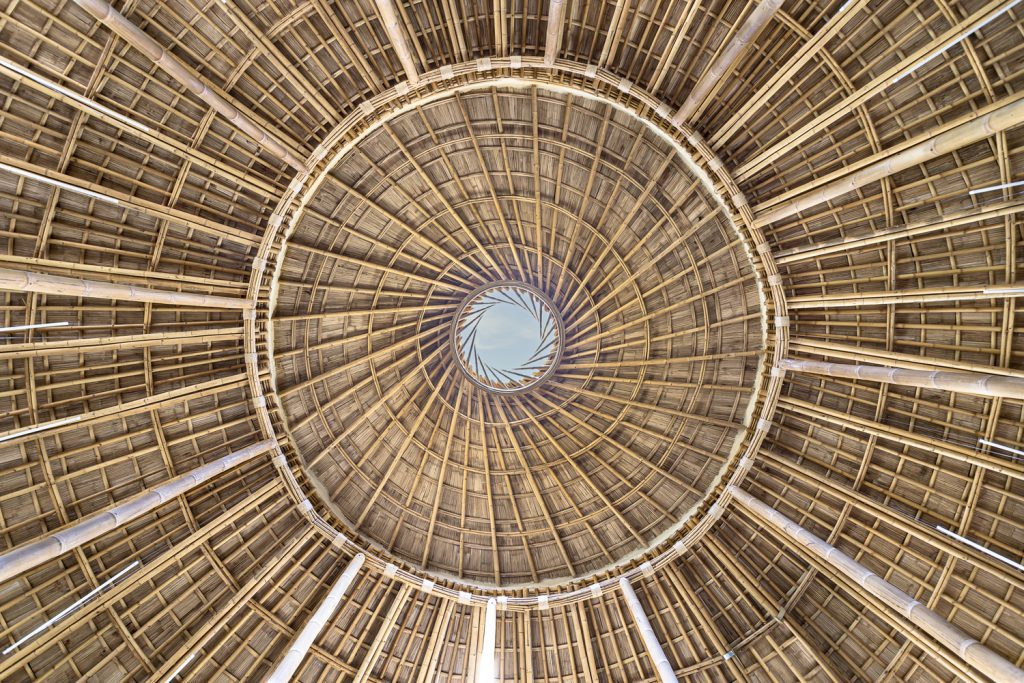 The library is equipped with a state-of-the-art central cooling system that gently blows cold air down while avoiding the discomfort of direct cold air. At the same time, it is also equipped with a fresh air system, in the hottest season, by blowing the filtered air into the room from the outside, thus forming a positive pressure, preventing the polluted air from entering the room when the door is opened, and providing clean air.
This system is also useful in other seasons as it constantly provides fresh oxygen, thus creating a room with an optimal climate for study. The Panyaden Secondary School's library design concept can create educational associations that could encourage new generations to rethink the destructive cycles of unsustainable consumption that pervade humankind today.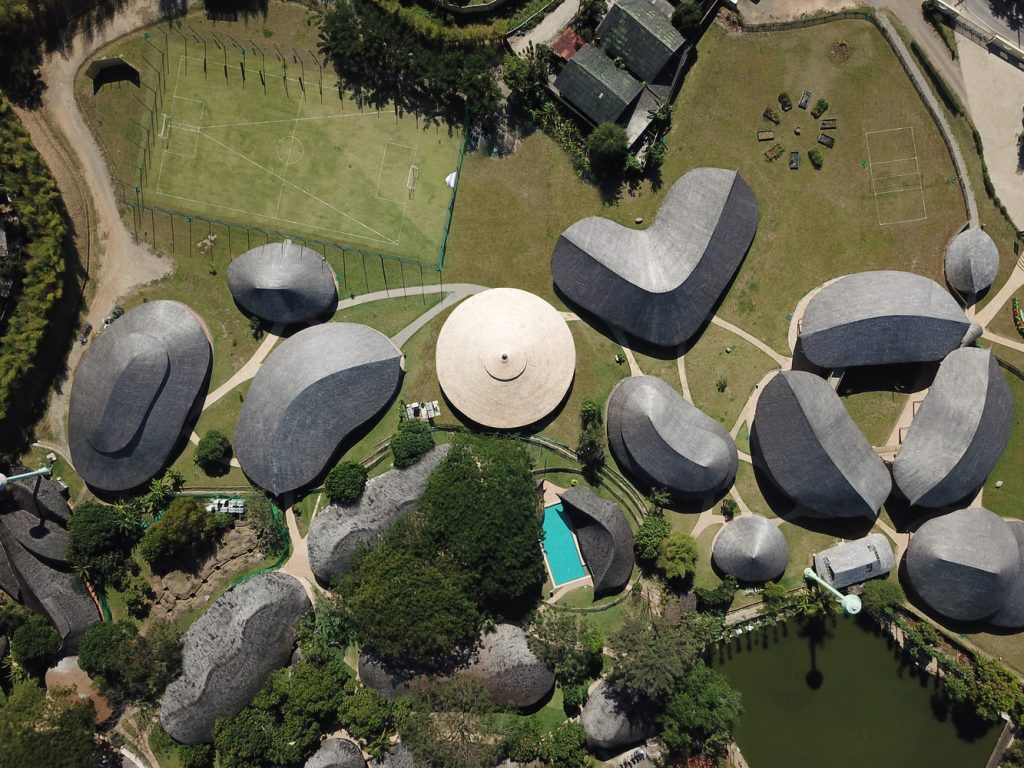 Project Info
Architects: Chiangmai Life Construction
Area: 782 sqm
Year: 2017
Photographs: Alberto Cosi, Markus Roselieb
Lead Architects: Markus Roselieb, Tosapon Sittiwong
Client: Panyaden International School