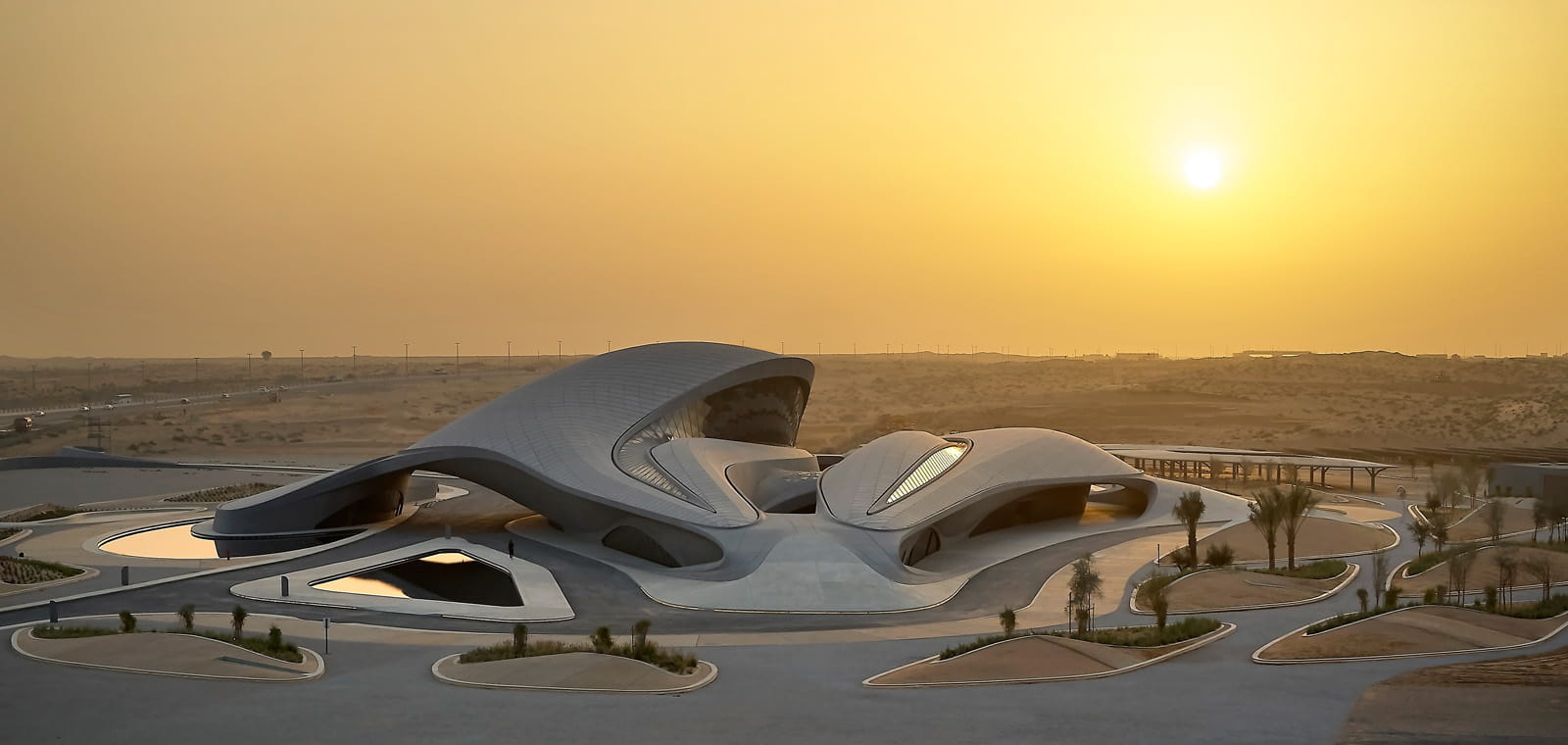 The Beeah Headquarters project was developed by Zaha Hadid and her collaborator Patrik Schumacher and was one of the last structures the late Zaha Hadid designed before her death in 2016. The structure was designed to reach LEED Platinum certification and will serve as the group's management and administrative headquarters, setting a new standard for future workspaces, according to Zaha Hadid Architects. The building is powered by its solar array and outfitted with next-generation technologies for operations at LEED Platinum standards. It was constructed based on the company's twin-pillared sustainability and digitalization initiatives.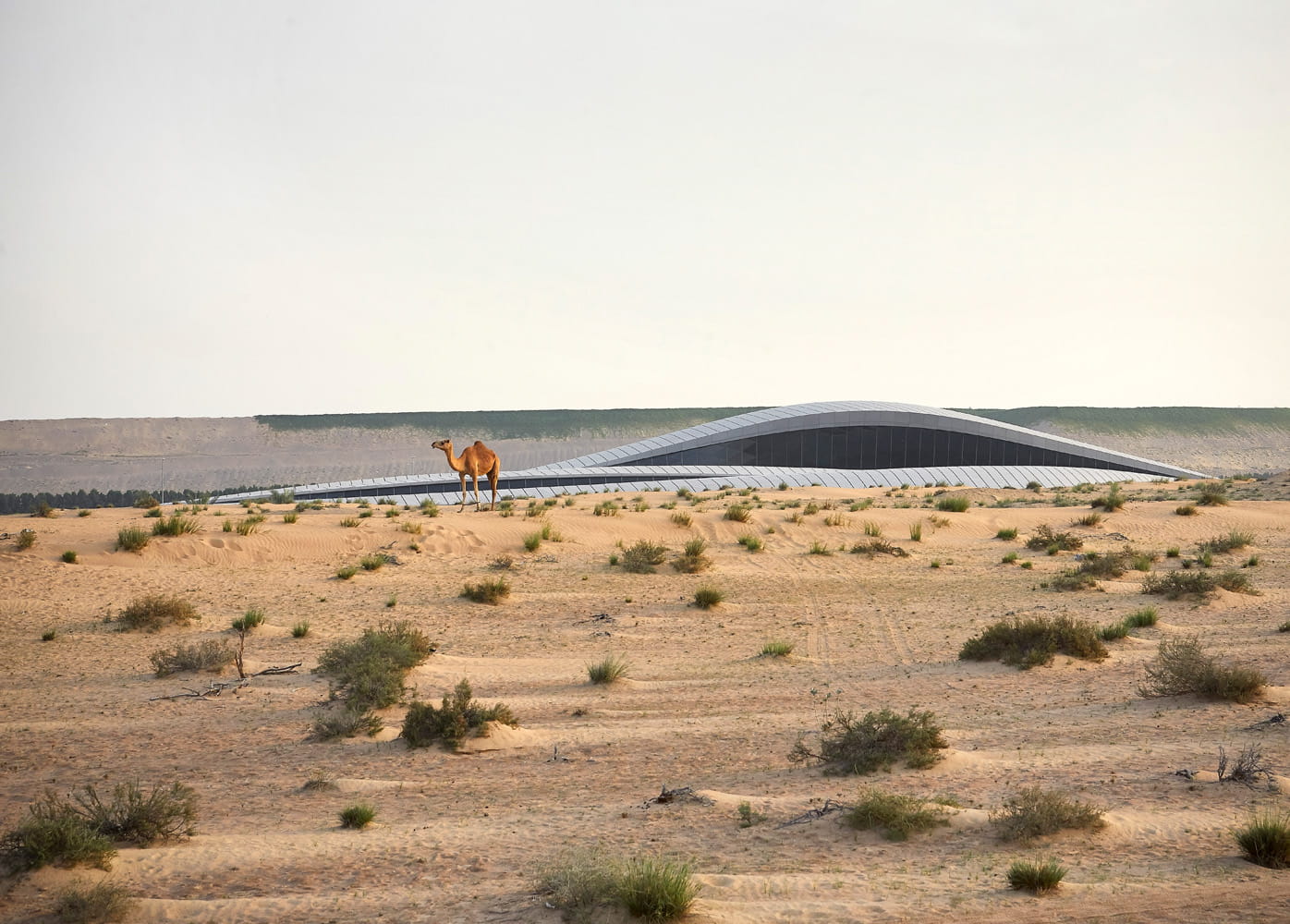 The main office building was designed to blend into the Al Sajaa desert near Sharjah. The project's general language echoes the area's desolate surroundings by translating the prevailing winds into concave sand dunes. The administrative zone, along with the public and management departments, are housed in two main dunes. A central courtyard connects these spaces, creating an oasis within the structure that is essential to its natural ventilation plan. The new headquarters is also built as a network of interconnected "dunes" that are oriented and structured to best take advantage of the local climatic conditions.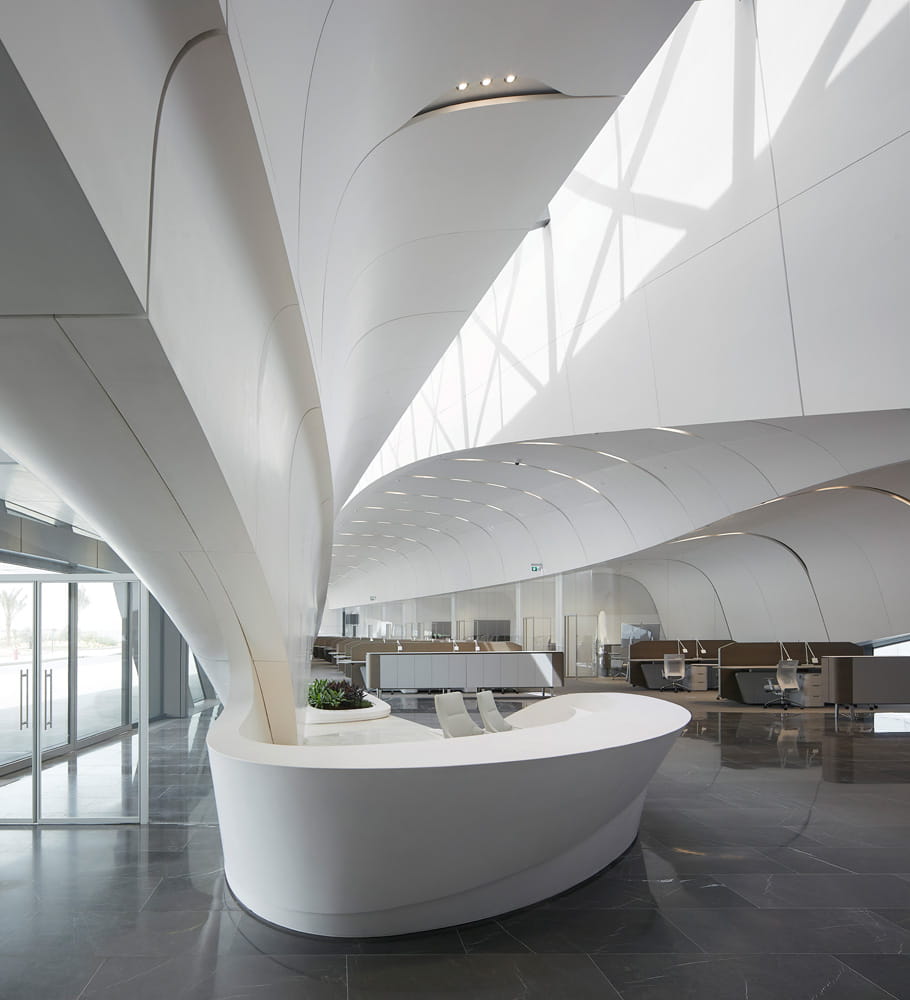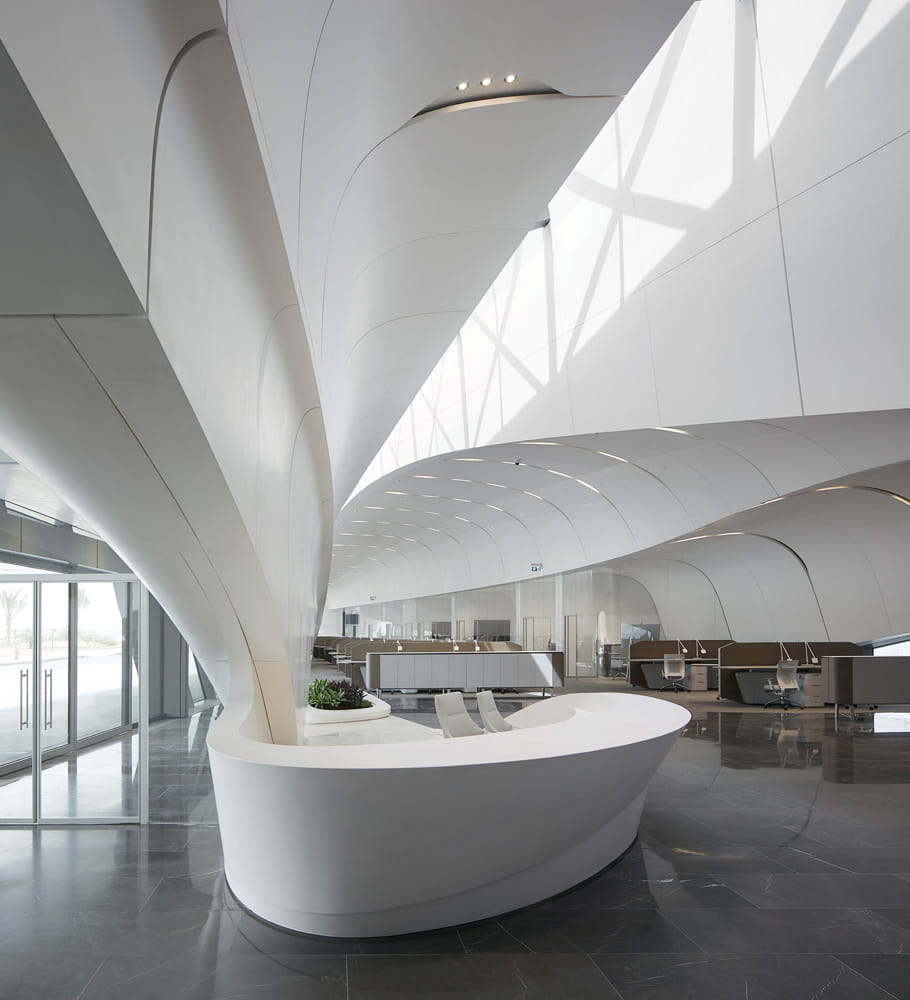 Visitors enter the building beneath the 15-meter-high dome, which works to improve natural ventilation and lets passive lighting into the structure. Along with the open office layout and the central courtyard. Contactless walkways, a virtual concierge, intelligent meeting spaces, and a companion app that automates daily duties are all part of the employment experience. Depending on the number of occupants and the time of day, the smart management system for the building automatically modifies the lighting and temperature. Along with robust collaboration features, the rooms are set up for remote and hybrid work scenarios.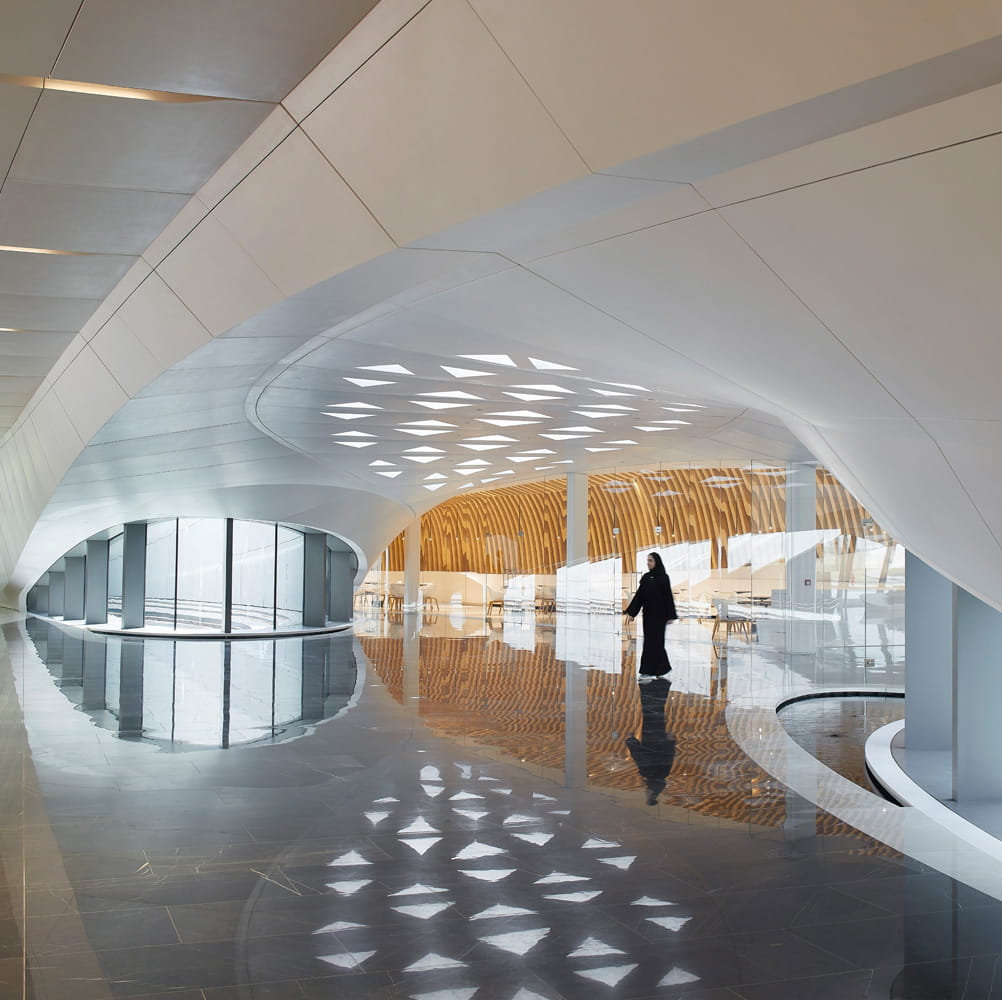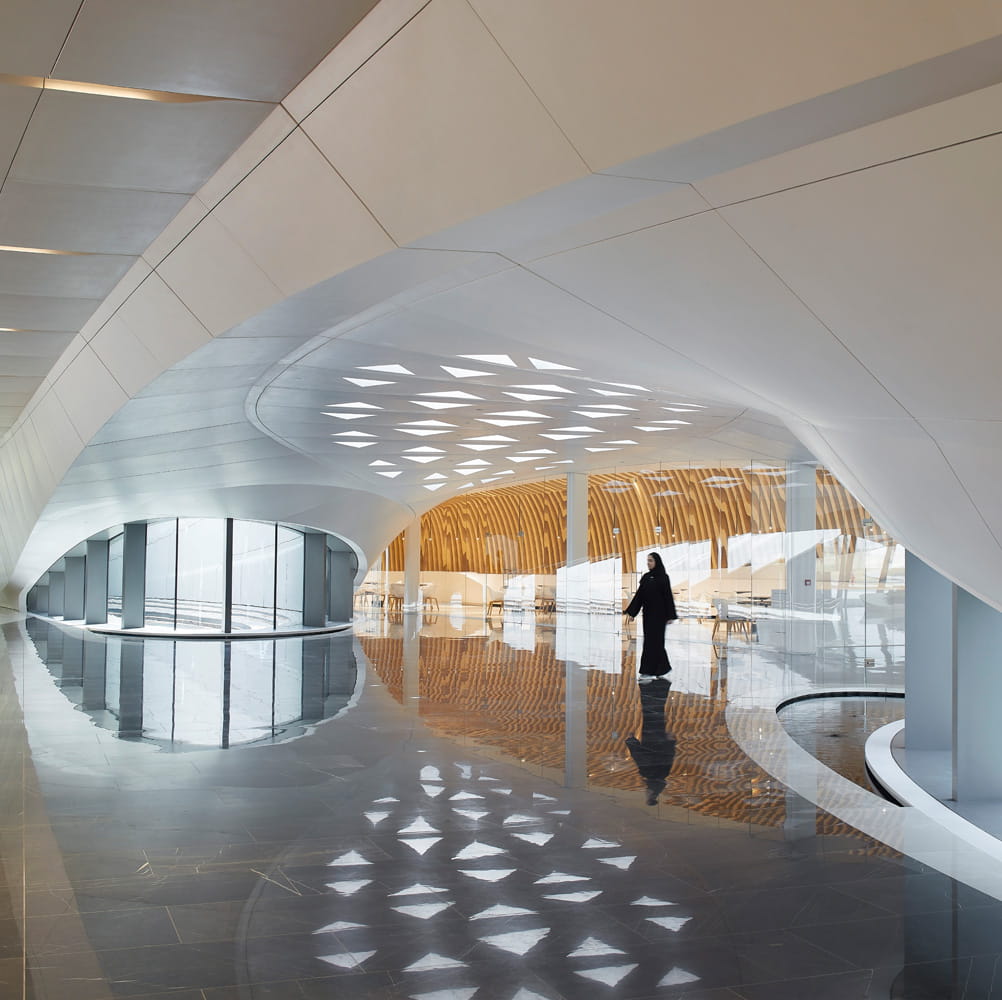 As previously mentioned, the headquarters places a strong emphasis on sustainability, using a large proportion of locally sourced materials and outfitted with cutting-edge technology to support operations at LEED Platinum standards with net-zero emissions and minimal energy use. For instance, slab and glass cooling control interior temperatures for maximum comfort, whereas glass-reinforced fiber panels are employed to limit solar gain. Wastewater is filtered on-site to reduce consumption, and the solar farm there charges Tesla battery packs to supply the building's energy needs day and night. Additionally, all interiors make good use of vistas and brightness while minimizing the amount of glazing exposed to the harsh sun.
The headquarters is the most recent achievement for BEEAH Group as it keeps breaking new ground on innovations for Sharjah and the world, building a base of operations for the group to expand into new, essential sectors for the future. BEEAH's new headquarters serve as an example of how technology may expand sustainable effect and ultimately create a precedent for the smart, sustainable cities of the future.
Project Details
Design: Zaha Hadid and Patrik Schumacher
Project Team: Gerry Cruz, Drew Merkle, John Simpson, Matthew Le Grice, Maria Chaparro, Frenji Koshy, Leo Alves, Erwan Gallou, Vivian Pashiali, Alia Zayani, Alessandra Lazzoni, Dennis Brezina, Eider Fernandez-Eibar, Rasha Al-Shami, Ben Kikkawa, Maria Vergopoulou-Efstathiou, Haohao Chen
Structure/Facade/Acoustic/Transport & Civil: Buro Happold [London]
MEP/ Lighting/Fire Protection & Life Safety: Atelier Ten [London]
Sustainability (Design Stage): Atelier Ten [London]
Sustainability (Construction Stage): Buro Happold [Dubai]
Landscape: Francis Landscape [Beirut]
Local Architect: Bin Dalmouk [Sharjah], DSA Architects International [Dubai]
Photographer: Hufton+Crow