Flamingo Bamboo Pavilion by BambuBuild in Vietnam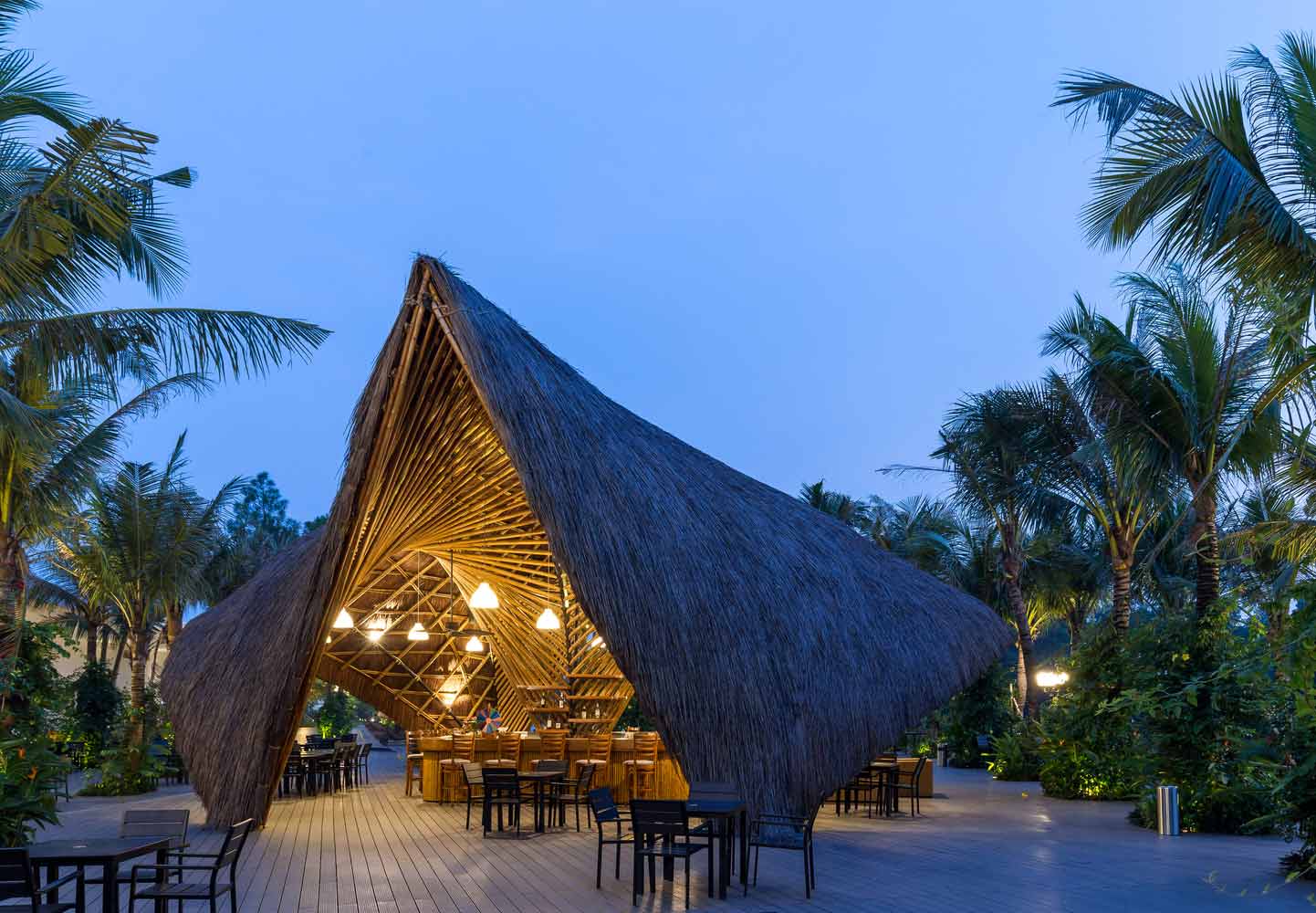 This bamboo structure was previously designed as an exhibition kiosk before finding new life as a bar and restaurant. Bambubuild — a team of bamboo specialists based in vietnam — was first commissioned to develop plans for a pavilion for vietnam's international travel mart in 2015. The client requested a unique stand, which could be quickly and easily assembled. Importantly, the brief called for a structure which could be used again and again.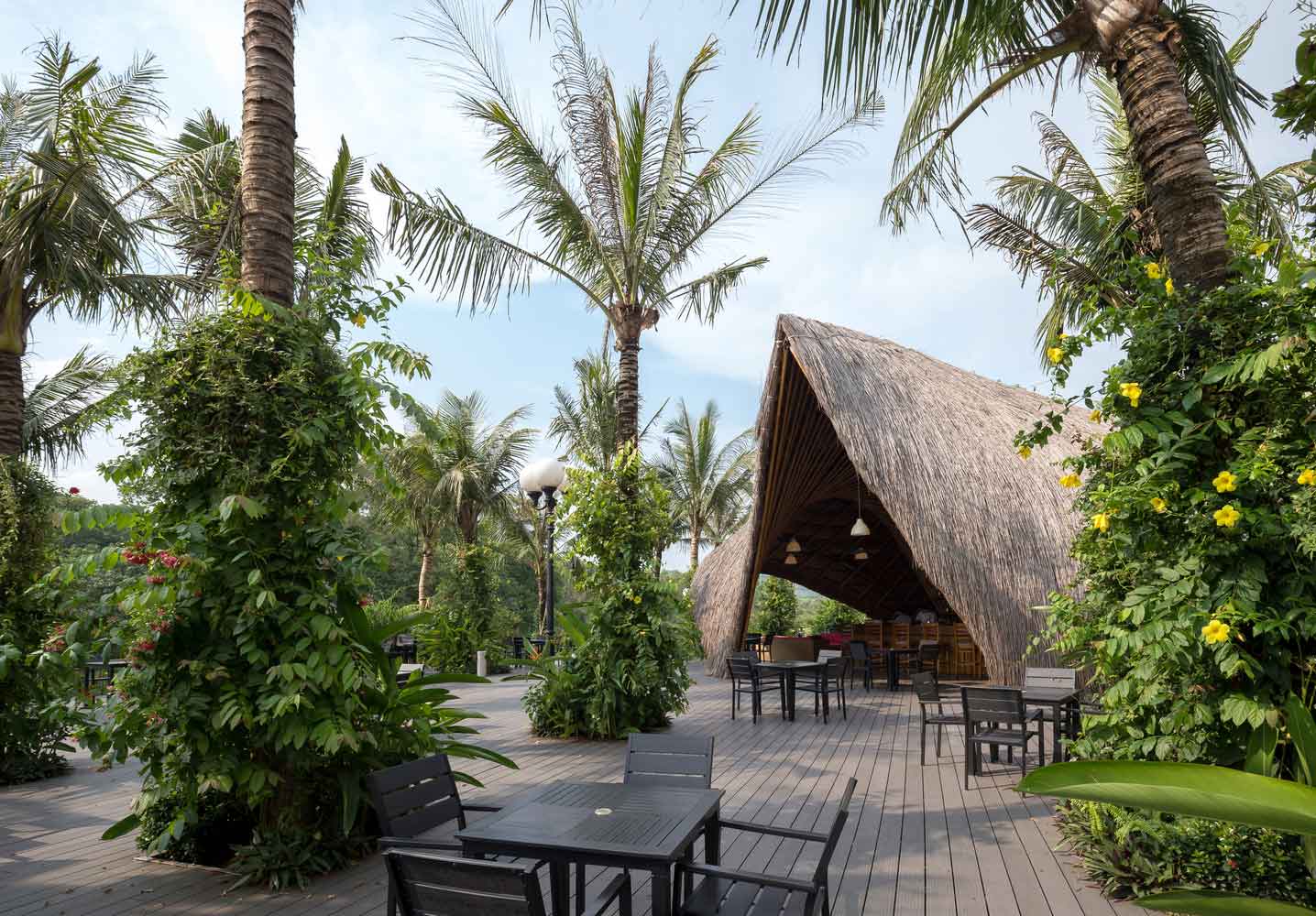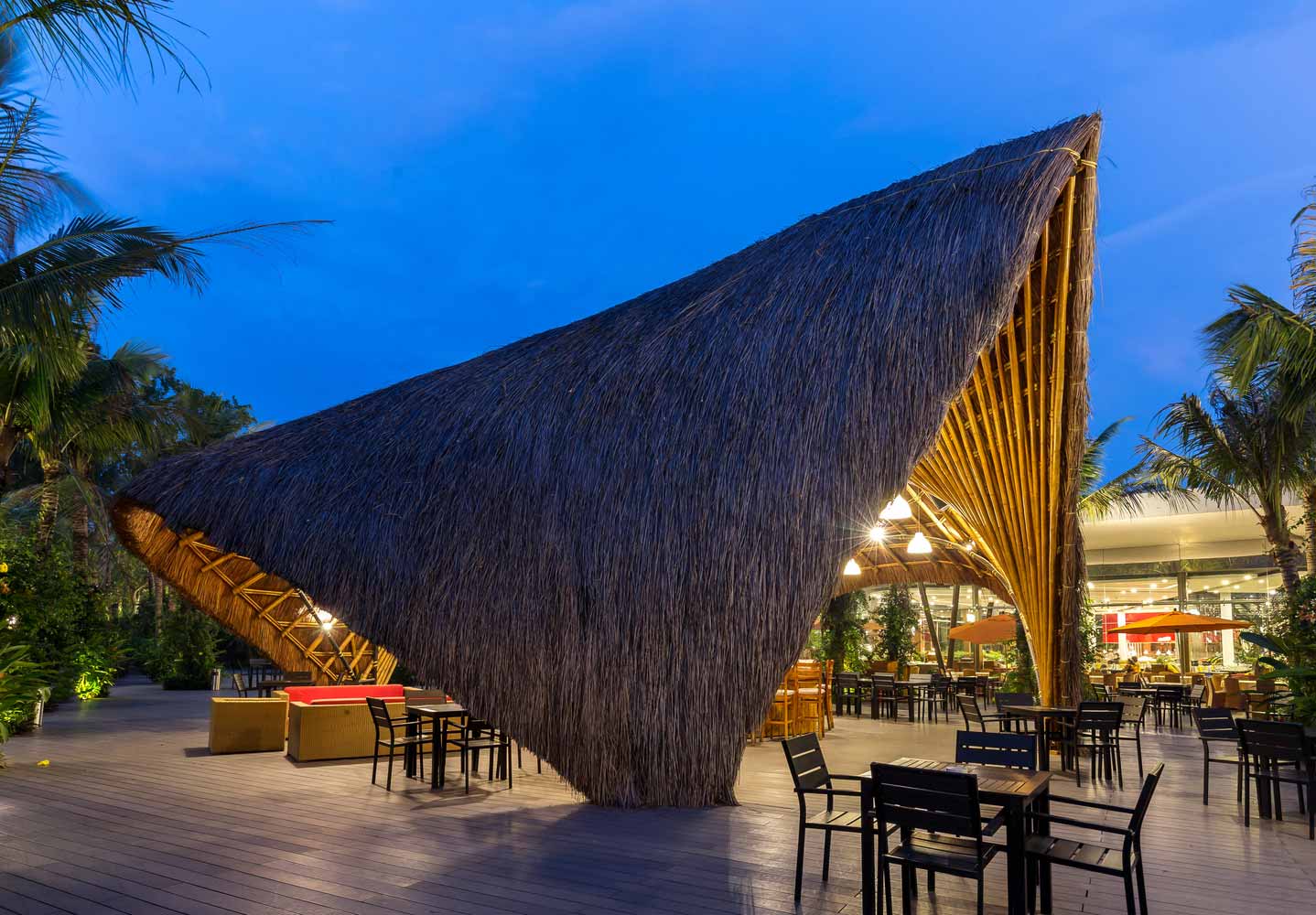 To build the pavilion bambubuild selected dendrocalamus, one of the tallest bamboo species, capable of reaching extraordinary heights. To test the structure, the firm successfully assembled the pavilion before dismantling it and transporting it to hanoi where it was erected within the vietnam exhibition fair center. The pavilion was then used for another travel exhibition 120 kilometers east in haiphong city.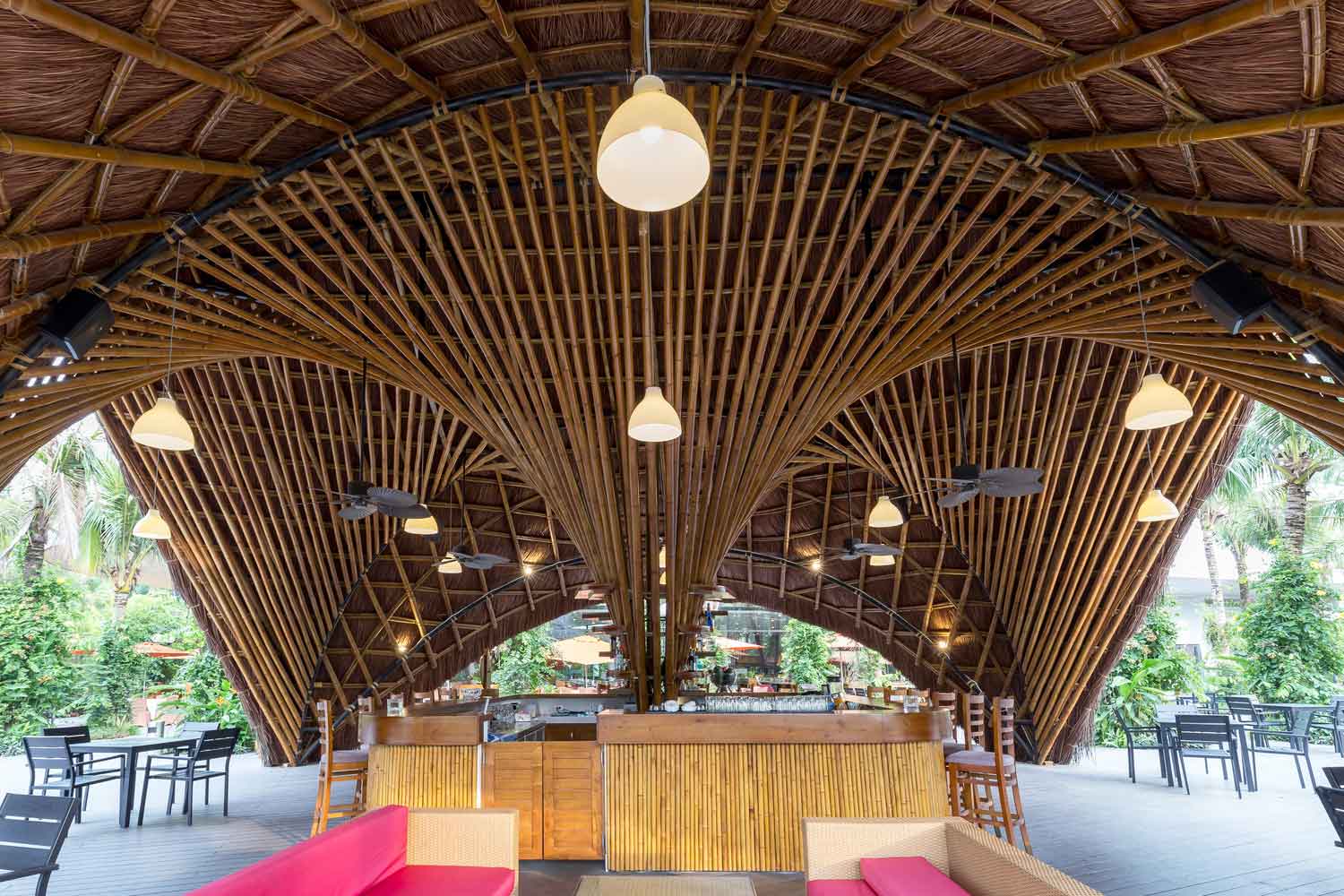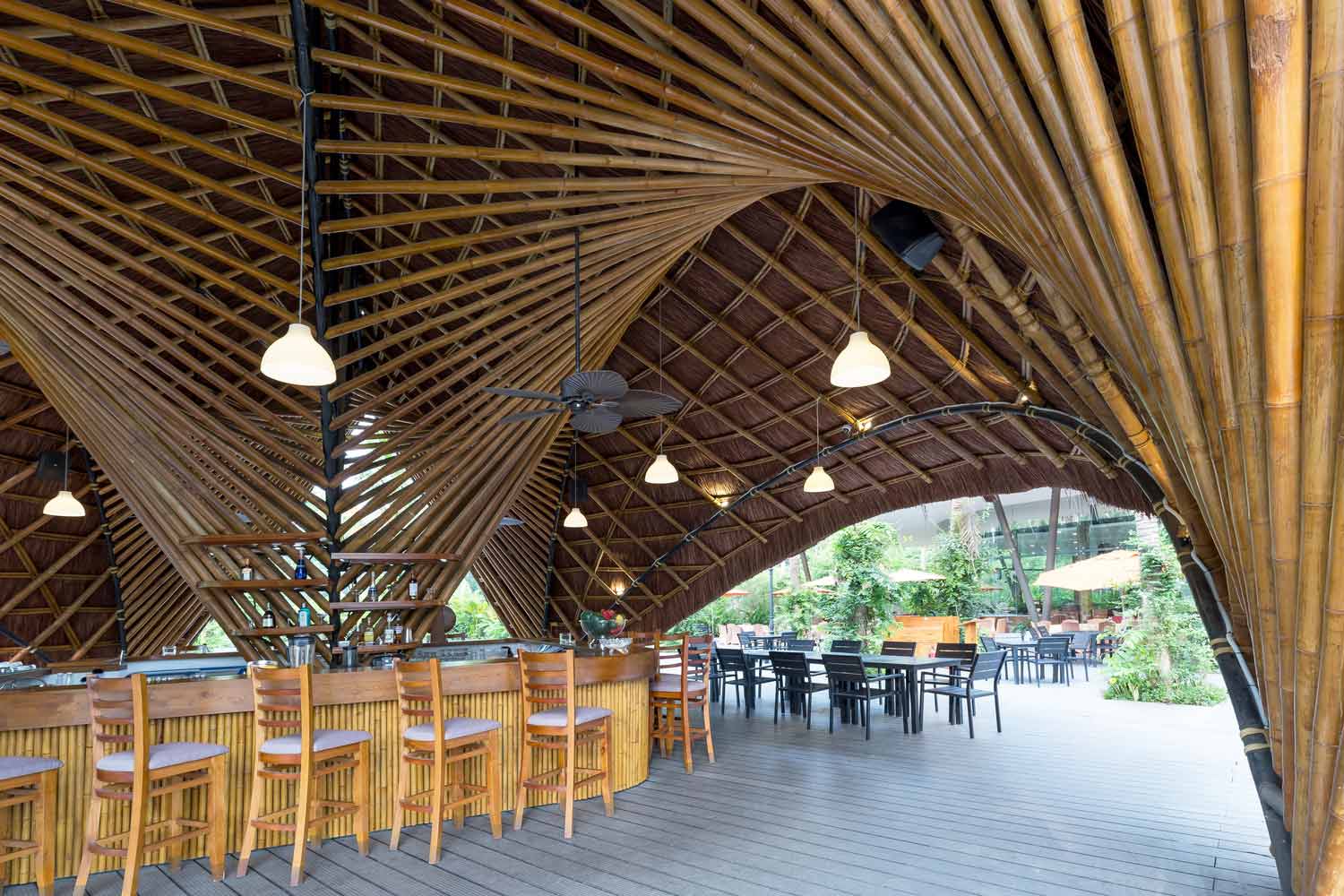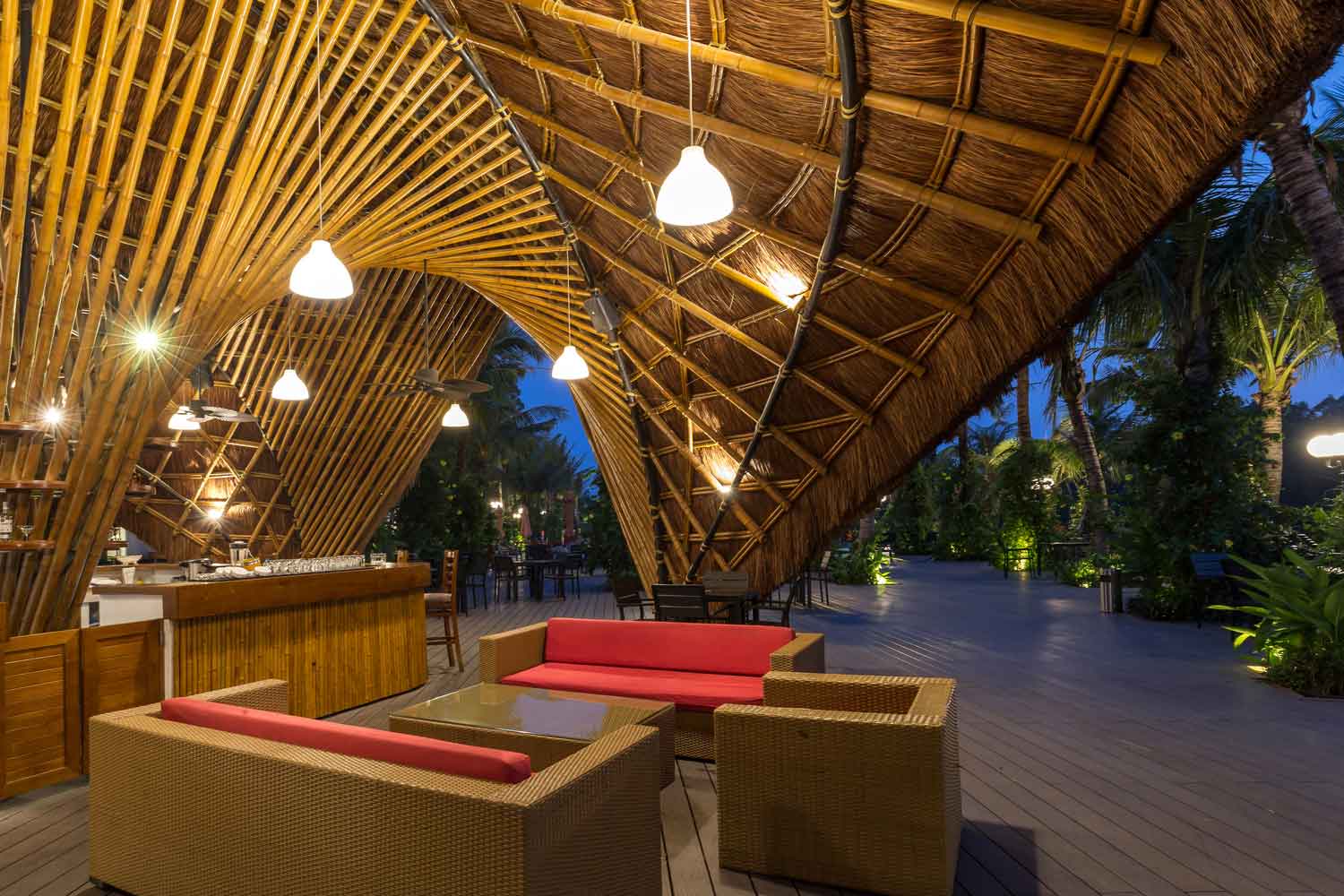 The pavilion is now located at flamingo dai lai, a resort in vietnam's vĩnh phúc province where it serves as a bar and restaurant. The bamboo structure has been covered with a thatched roof, which encloses the space while simultaneously forging a relationship with the natural setting. According to the design team, the project demonstrates the potential of bamboo to be reused and reconfigured — highlighting its sustainability.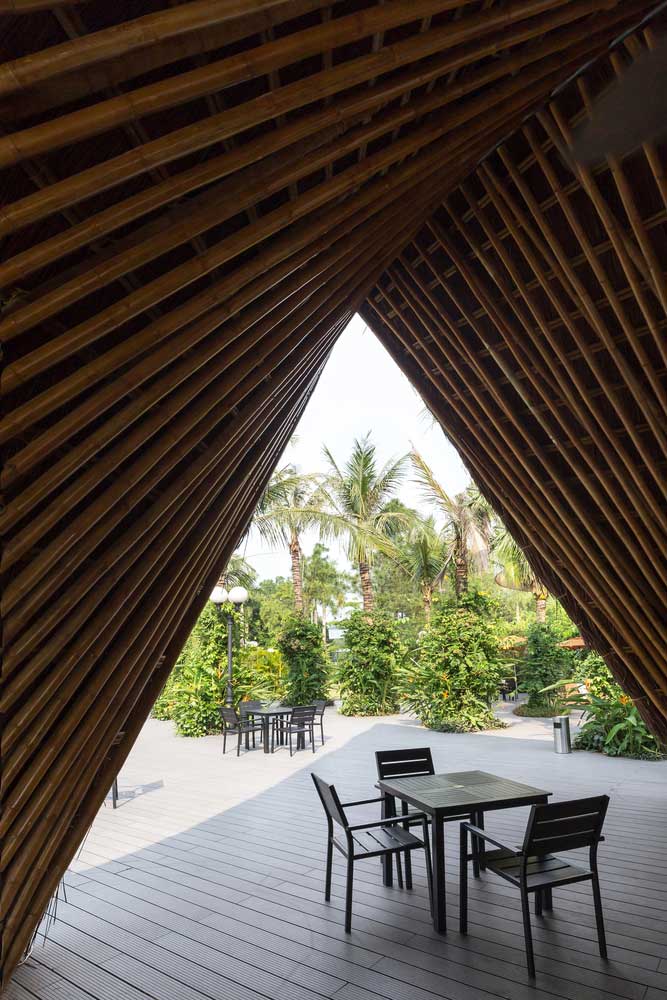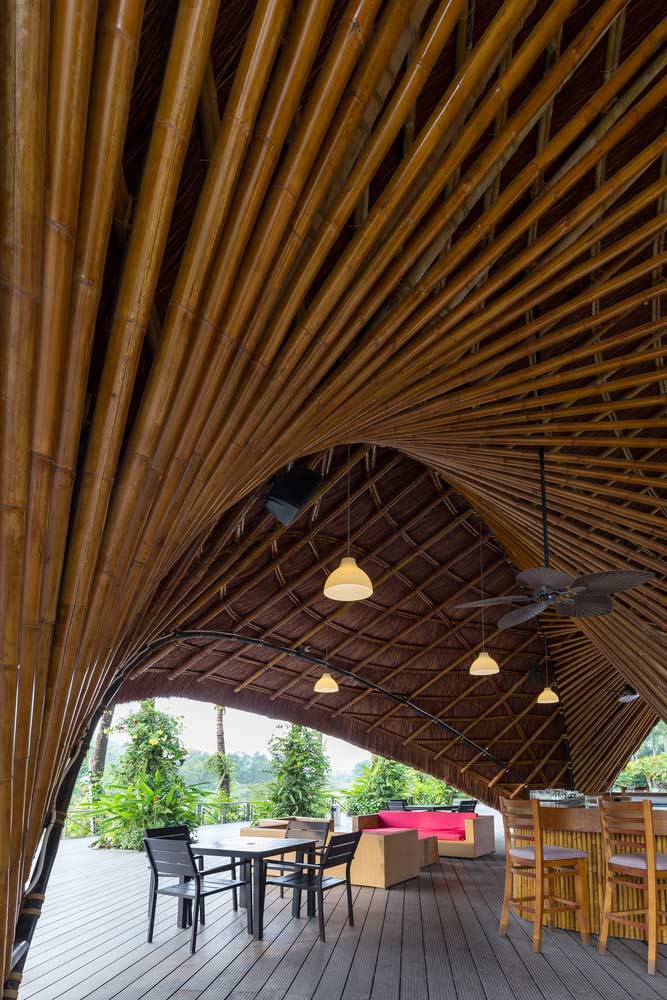 Architects : BambuBuild
Location : Flamingo Dai Lai Resort, Vinh Phuc province, Vietnam
Lead Architects : Tran Ba Tiep
Area : 113.0 m2
Project Year : 2017
Photographs : Hoang Le
Manufacturers : Bambubuild
Via > Designboom