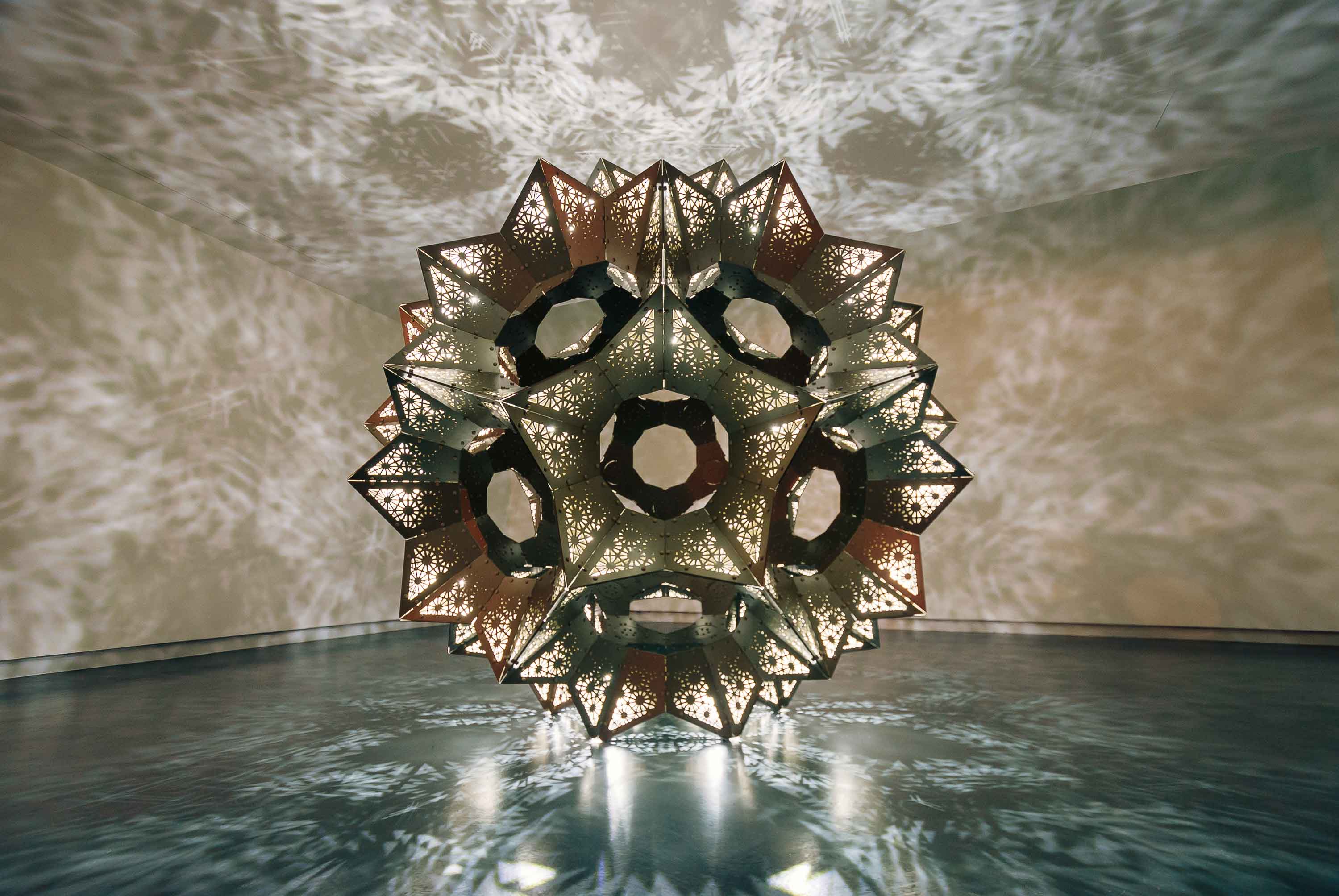 Text description provided by the architects. In Bloom is an ornate star – a CNC-cut, geometric sculpture and light installation. Inspired by the complex forms of stellated polyhedra (a process of constructing new geometries by extending the facial planes of a given polyhedron to form a new figure). The proportions of the installation link to Islamic cosmology , dealing with patterns and relationships that derive from classical ideals of balance and symmetry. Its perforations, inspired by the patterns found throughout Islamic culture, allow the viewer's mind to wander and contemplate repeating themes that speak of infinity. The art piece attempts to bring meaning and spiritual exercise for the viewer, acting as a representation of the many ways we have derived meaning and connection from geometry and natural wonder and shared it with each other through the arts.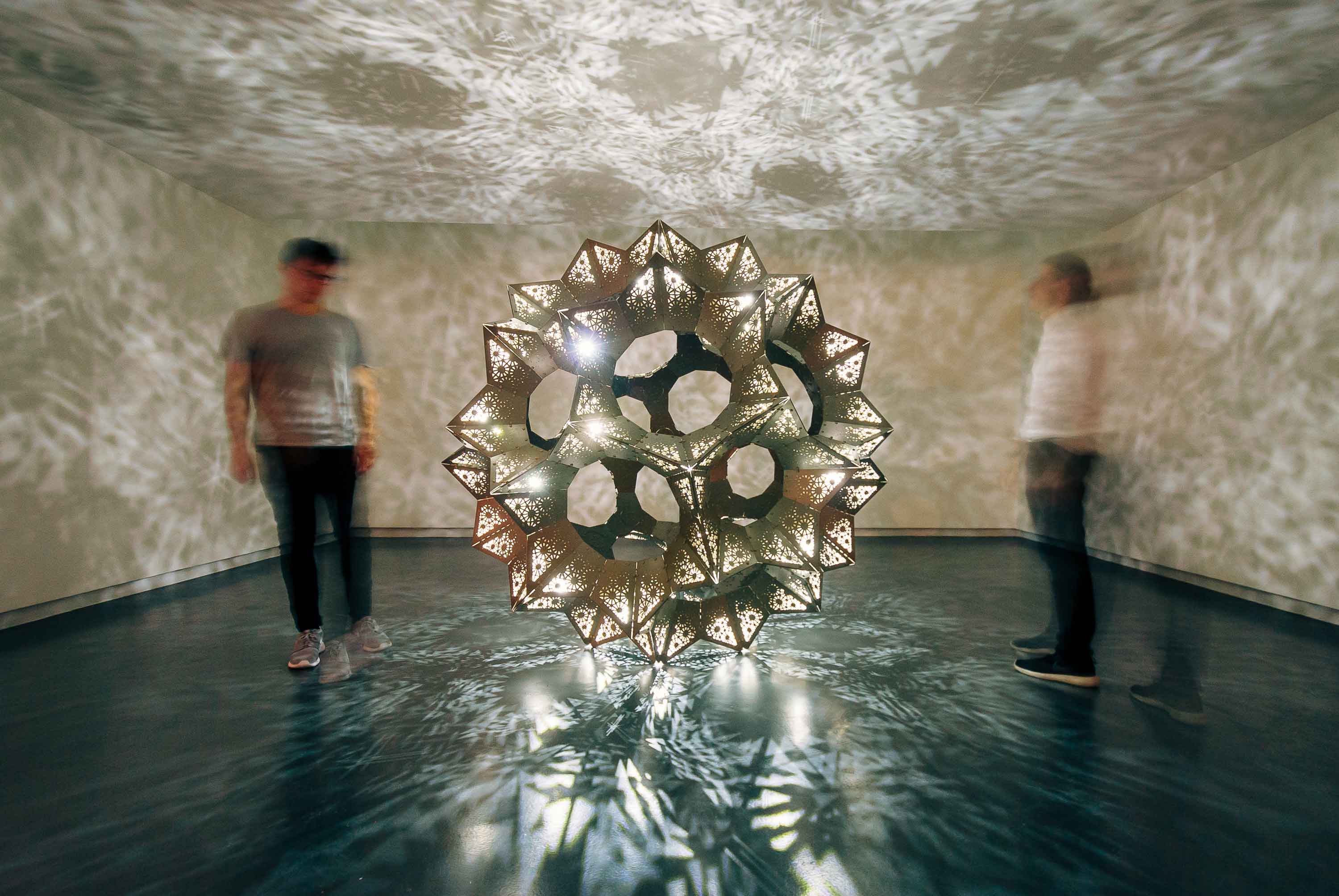 The installation is lit with LEDs from the inside in order to cast colourful, intricate shadows which highlight the inherent beauty of universal geometric form, symmetry and pattern. The identified form intends to stimulate the viewer, a visual tool for contemplating the underlying mathematical nature and beauty of the universe.
InBloom is constructed from laser cut 3mm Aluminium which has beenpowder coated. The 2m spherical form comprises of 12 Hexagon elements, made from 60 modules of 7 unique pieces each. These are connected with a series of piano hinges and screws. The 420 individual parts make for a flat pack construction ideal for international transportation and exhibition.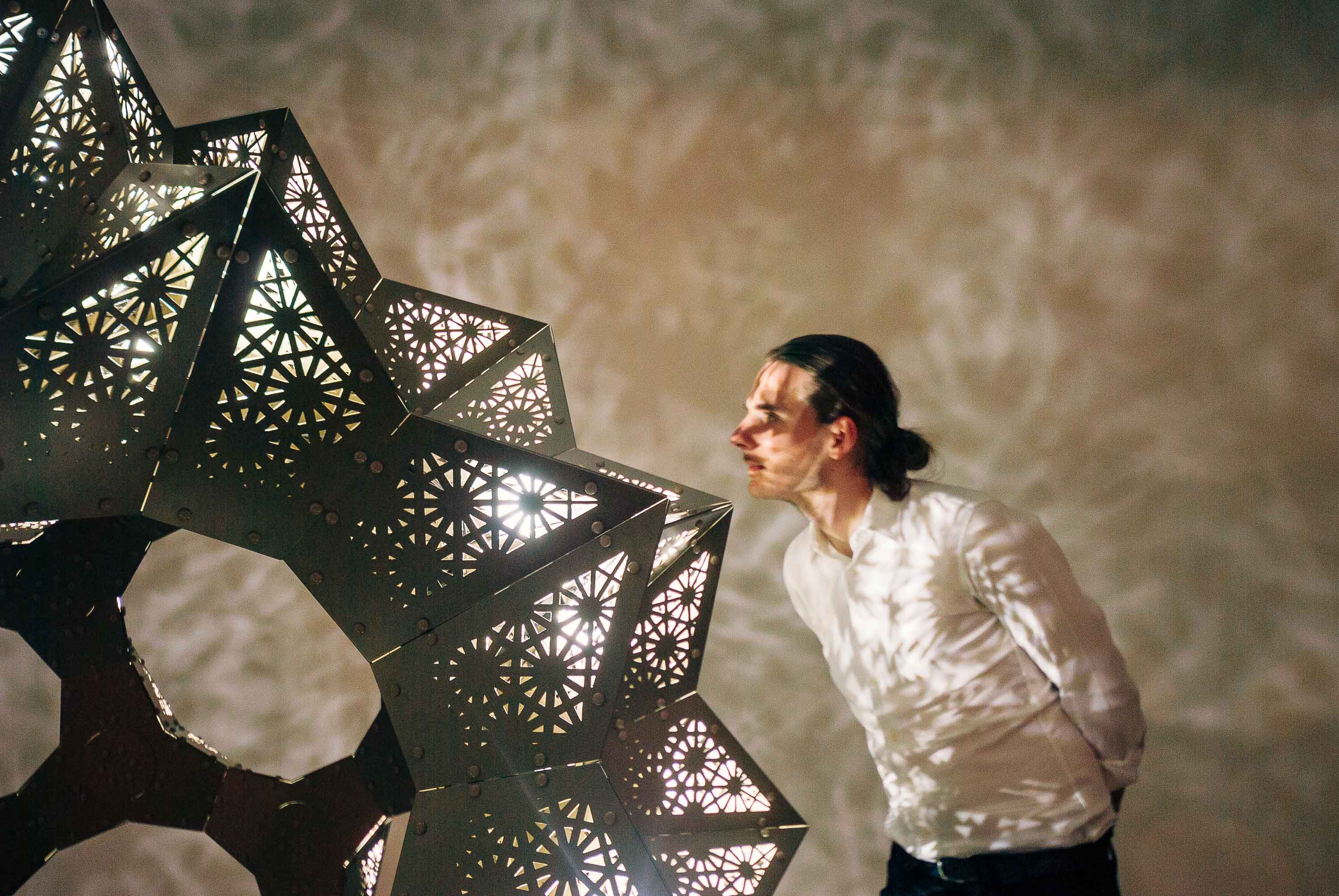 The 20th edition of Sharjah Islamic Arts Festival (SIAF) 2017/18 opened on December 13, 2017 and will run through January 23, 2018. Many exhibitions and large scale installations are on view at the Sharjah Art Museum, and at other venues such as Al Majaz Waterfront, Al Majaz Amphitheatre, Awqaf Department, Al Qasba, Maraya Art Centre, and Calligraphy Square.
All photos courtesy of toyStudio