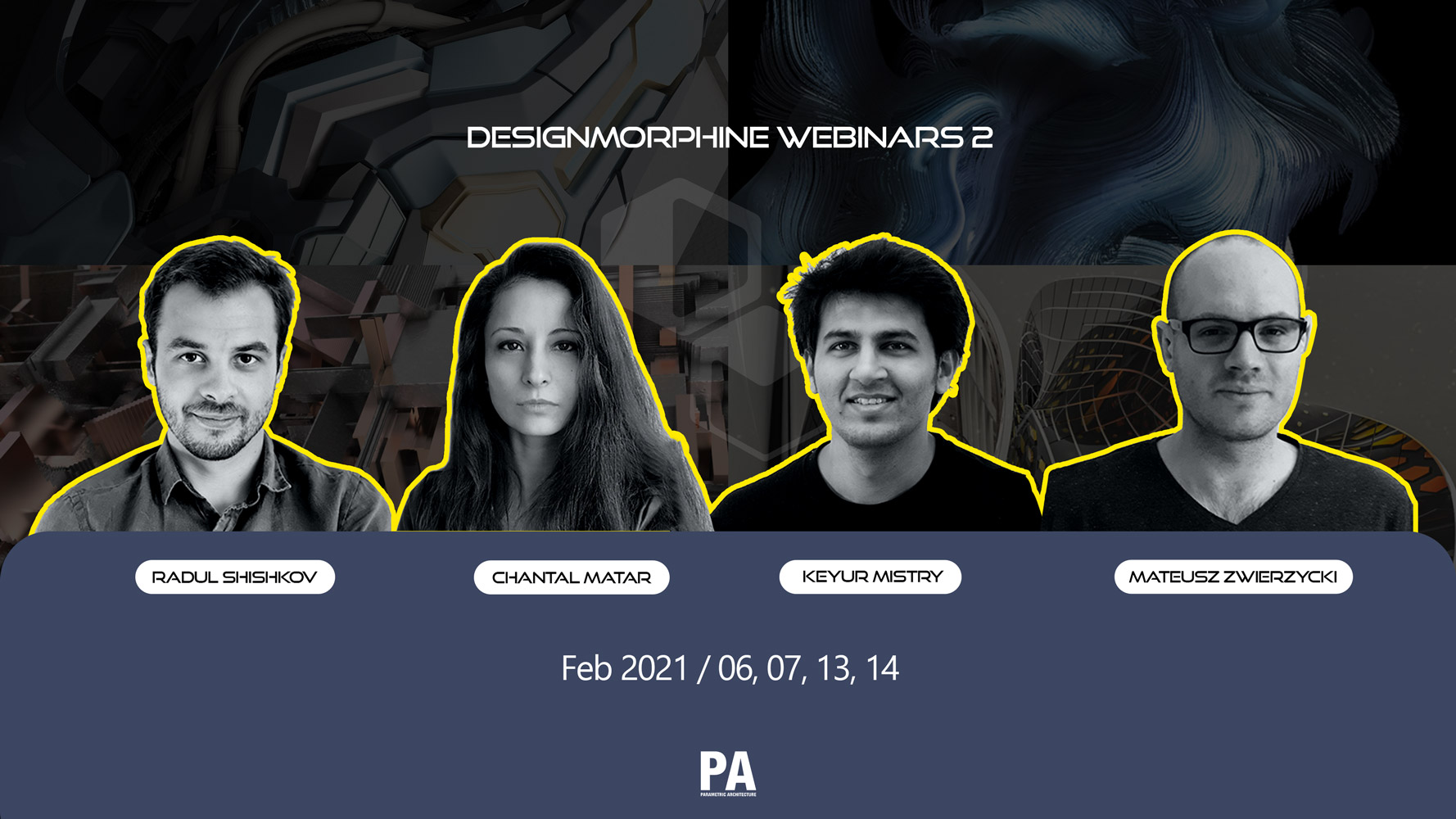 In this episode of the PA Talks series, the prolific master tutors of the upcoming webinar by DesignMorphine – Chantal Matar, Radul Shishkov, Keyur Mistry & Mateusz Zwierzycki are in conversation with PA. They exclusively cover a wide range of topics – Bionic Articulations, Contorted Compositions, Kinetic Correlations & Scripted Synergies for the webinar.
About Design Morphine
DesignMorphine, Founded by Tsvetelina Georgieva, Pavlina Vardoulaki, and Michael Pryor is a global creative design hub. They focus on workshops, lectures, projects, and explorations in architecture, design, and the arts. DesignMorphine strives to combine learning and teaching essential elements of trending design practices in a condensed way. Now they are a team of 29. The team is defined by the multidisciplinary approach to design and its education. The team strives to engage in conversions and dialogue between others to share experiences and learn from each other. They go by the code of teamwork in any project's capacity, be it a workshop or architecture.
DesignMorphine is coming up with an exciting webinar on various stimulating topics. Exceptionally creative designers in architecture, design, and art will be covering the topics.
These insightful classes will step up the questions:
'How design is perceived?'
and
'How will it lead to making a better future?'
Tune in to an exciting episode of the PA Talks series.
Check out the DesignMorphine website for more details:
designmorphine.com/education