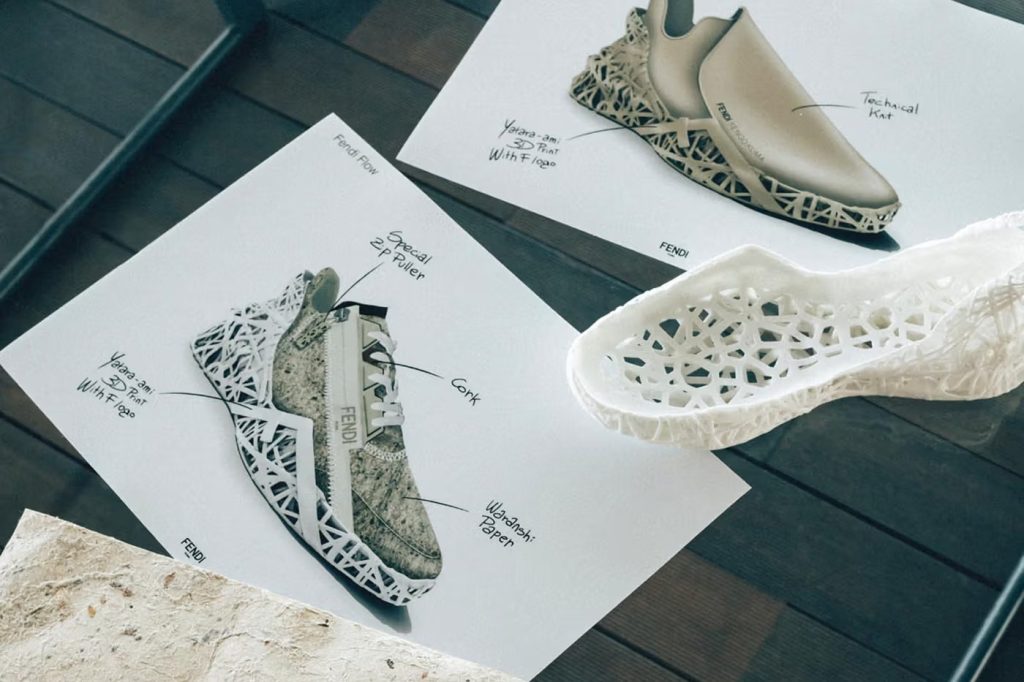 Fendi, an Italian fashion house, has collaborated with well-known Japanese architect Kengo Kuma to create accessories inspired by ancient Japanese craft techniques.
Kengo Kuma is known for his respect for ancient Japanese craftsmanship and raw natural materials, which he incorporates into Fendi's iconic Baguette Soft Trunk, Peekaboo bag, and Fendi Flow sneakers for SS24 Fendi x Kengo Kuma.
As a result, the collection highlights Kuma's architectural flair and ability to transform these materials into bags and sneakers. Using natural and raw materials gives the designs a distinct texture and visual appeal.
Several of the bags were made with waranshi, a washi paper hybrid made from cotton and tree bark fibers that is traditionally used in origami, lantern-making, and kimono detailing.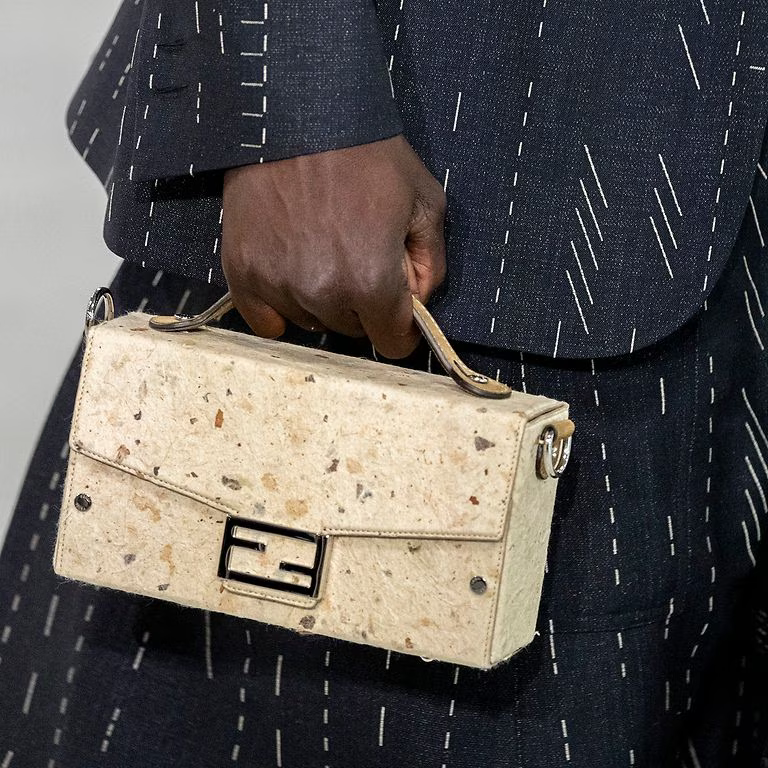 "I've always thought of Kengo Kuma as a master of naturalist architecture; he was one of the first to understand the importance of building nature into architecture both inside and outside," said Fendi artistic director of accessories and menswear, Silvia Venturini Fendi.
"His work mixes the future with his roots in an essential way. I feel a sense of kinship with his Japanese approach to savoir-faire – I think it is such a strong shared value between Japan and Italy," Fendi said and added, "Our partnership with Kengo Kuma creates not only a dialogue between Fendi and architecture but a conversation with another designer and their choice of artisans and materials."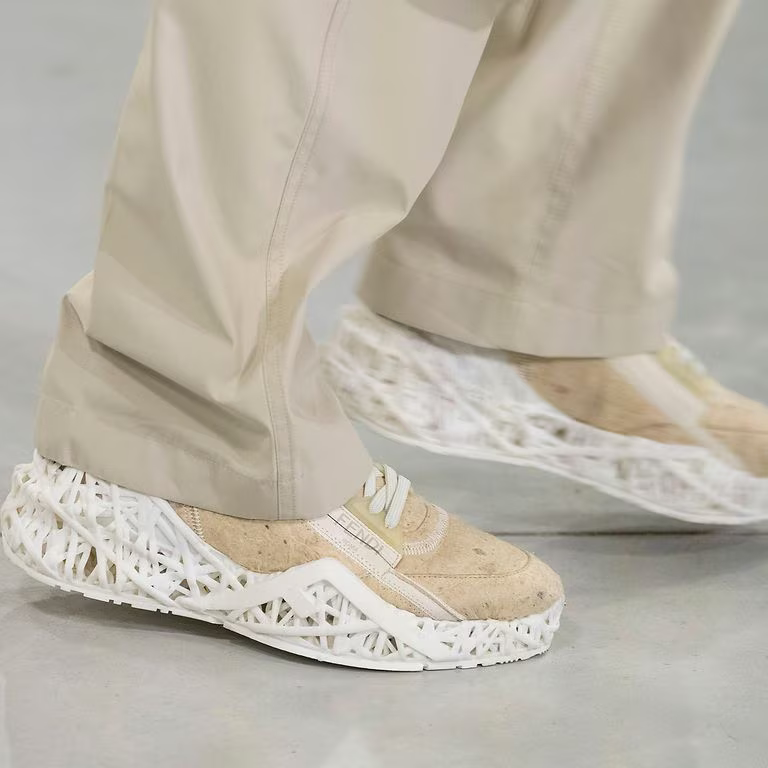 The architect also completely redesigned the Flow trainer, introducing a laced and zipped upper with a cork insole and a molded sole in an undyed, biobased ethyl vinyl acetate (EVA).
"It is important that Fendi's artistic projects continue to grow outside of Italy, as we recognize that creativity at scale is never the work of one person: it's a cooperation between hands and minds and different talents and resources from around the world," said Silvia Venturini Fendi.
"Nature and craft have always been at the center of my work as an architect and a designer," said Kengo Kuma. "When Fendi asked me to reflect on their bags and shoes, I thought of them like small architectural projects on a human scale." and added, "I have transformed some of Silvia Venturini Fendi's signature men's designs with traditional Japanese techniques and materials, showing our shared passion for nature, lightness, and innovative design."