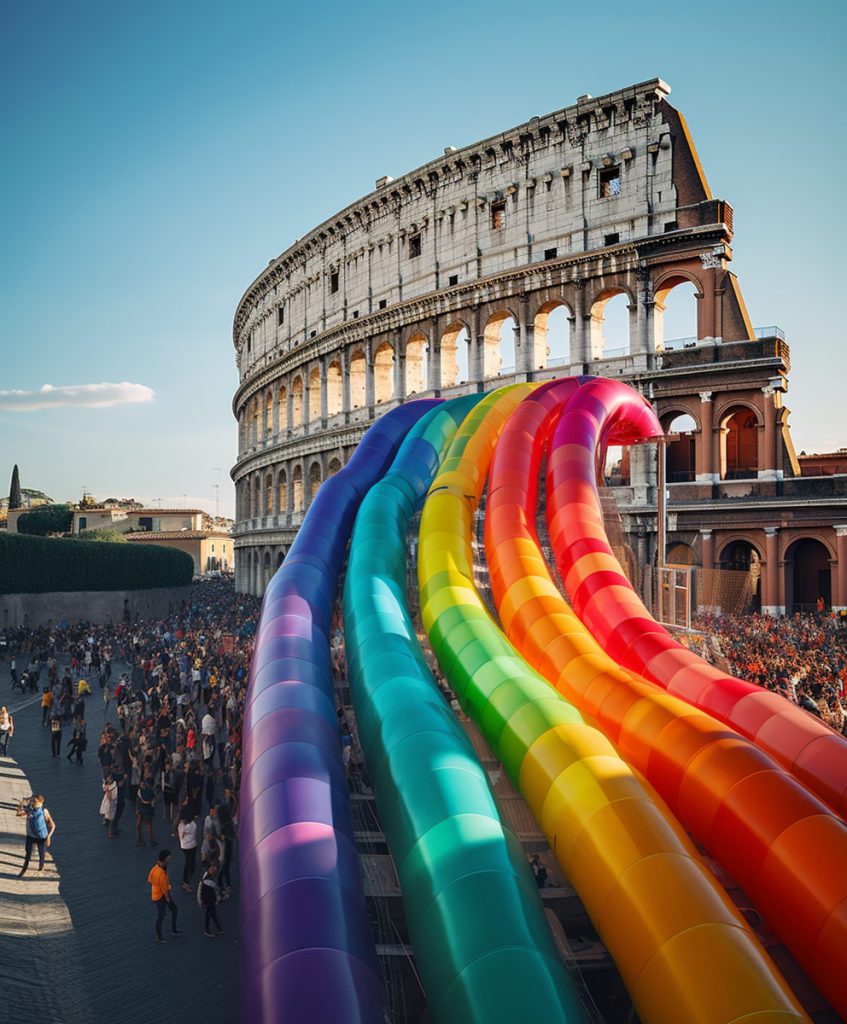 Colossal Cascades envisions a vibrant, inflatable intervention at one of the world's most iconic historic landmarks in solidarity with the LGBTQ+ community. The Midjourney-generated series by Ulises Design Studio harnesses the power of AI design to project giant leaping rainbow tubes from the stone walls of the ancient monument in a bold and playful political statement.
Ulises is a design studio based in Berlin, founded by architect Ricardo Orts. The studio specializes in crafting near-future architectures, poetic atmospheres, and refined art direction. With a focus on visualizing the spaces of the future, Ulises merges creative innovation and cutting-edge technology.
The multicolor elements cascade out of the Colosseum to engulf the site's surroundings and hordes of visitors below in dynamic, organic compositions. Boldly celebrating LGBTQ+ rights, the inflatable rainbows of 'Colossal Cascades' expand beyond a mere visual spectacle to serve as a powerful, unapologetic emblem of equality in times when far-right ideologies are gaining momentum across the globe.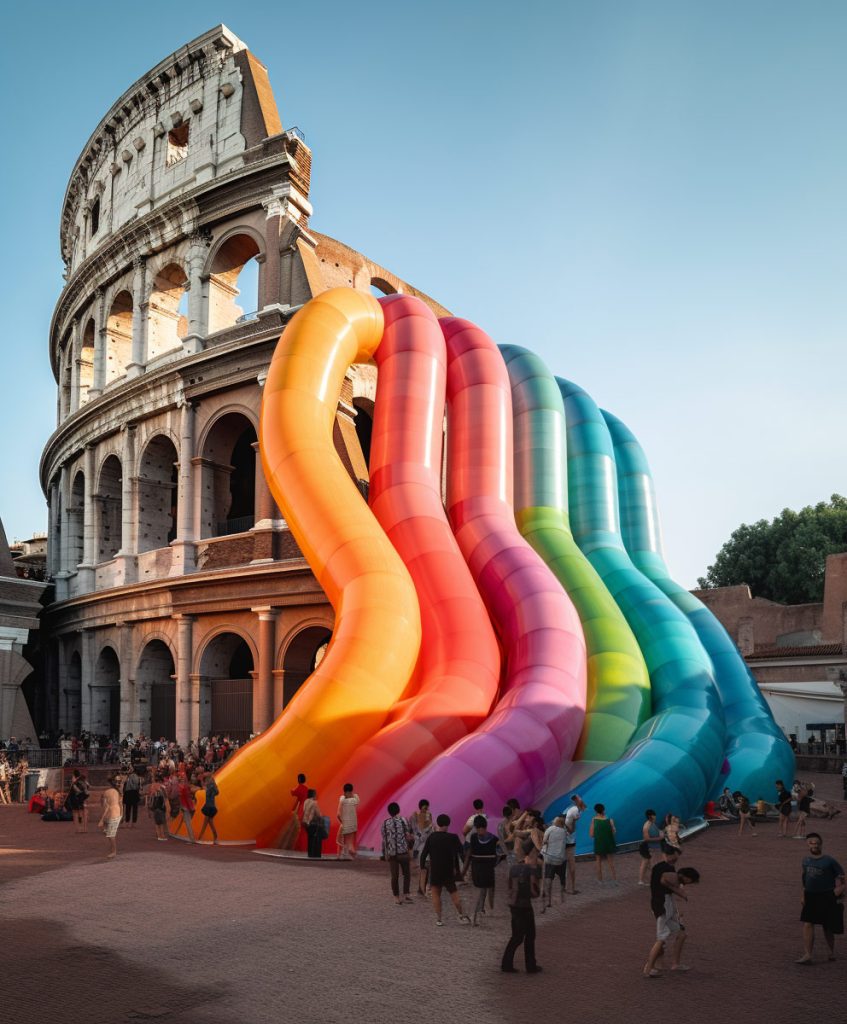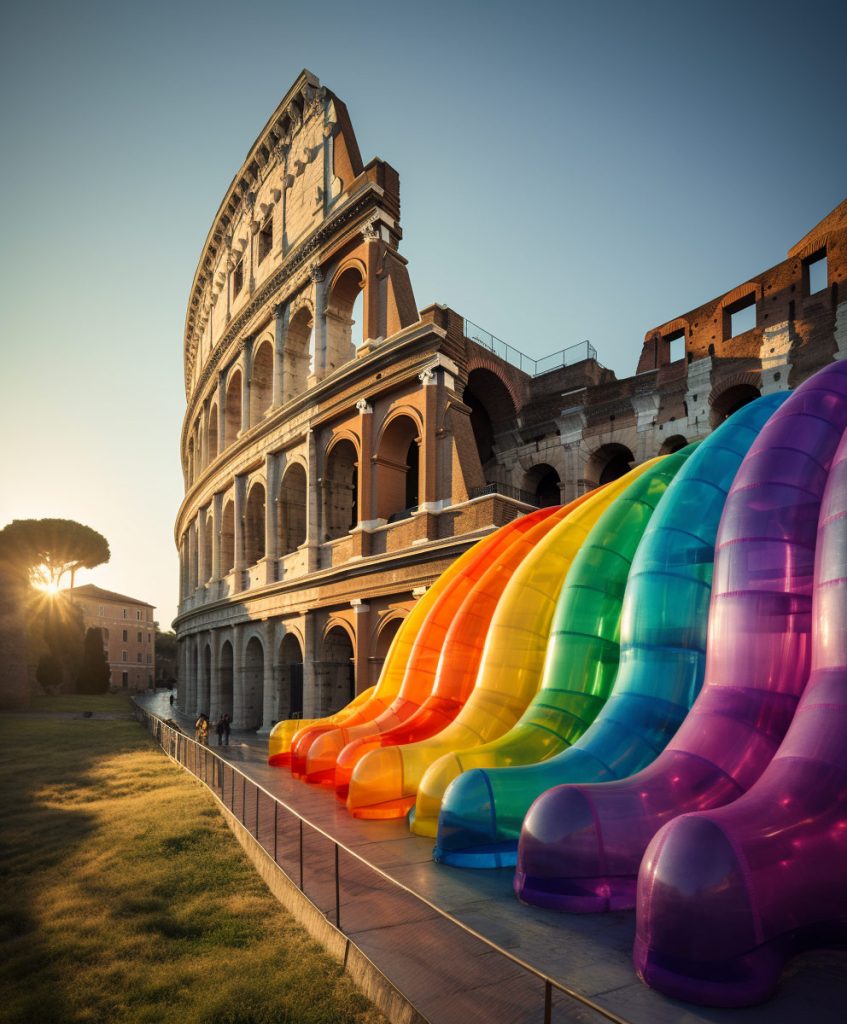 Ulises Design Studio has conceptualized the project as a visual representation of communities that are marginalized by discriminatory policies and mindsets. 'It's a bold statement that art can drive positive change and open minds'. Using the newest iteration of the AI design tool Midjourney, the project conceptualizes with refined precision playful compositions of aesthetic coherence, seamlessly uniting the historic fabric of the site with the contemporary art installation. 'This underscores the potential of using new AI tools, such as Midjourney, as a means to design installations that could be easily translated into reality, while maintaining a consistent artistic vision in their conceptualization,' notes Ulises.