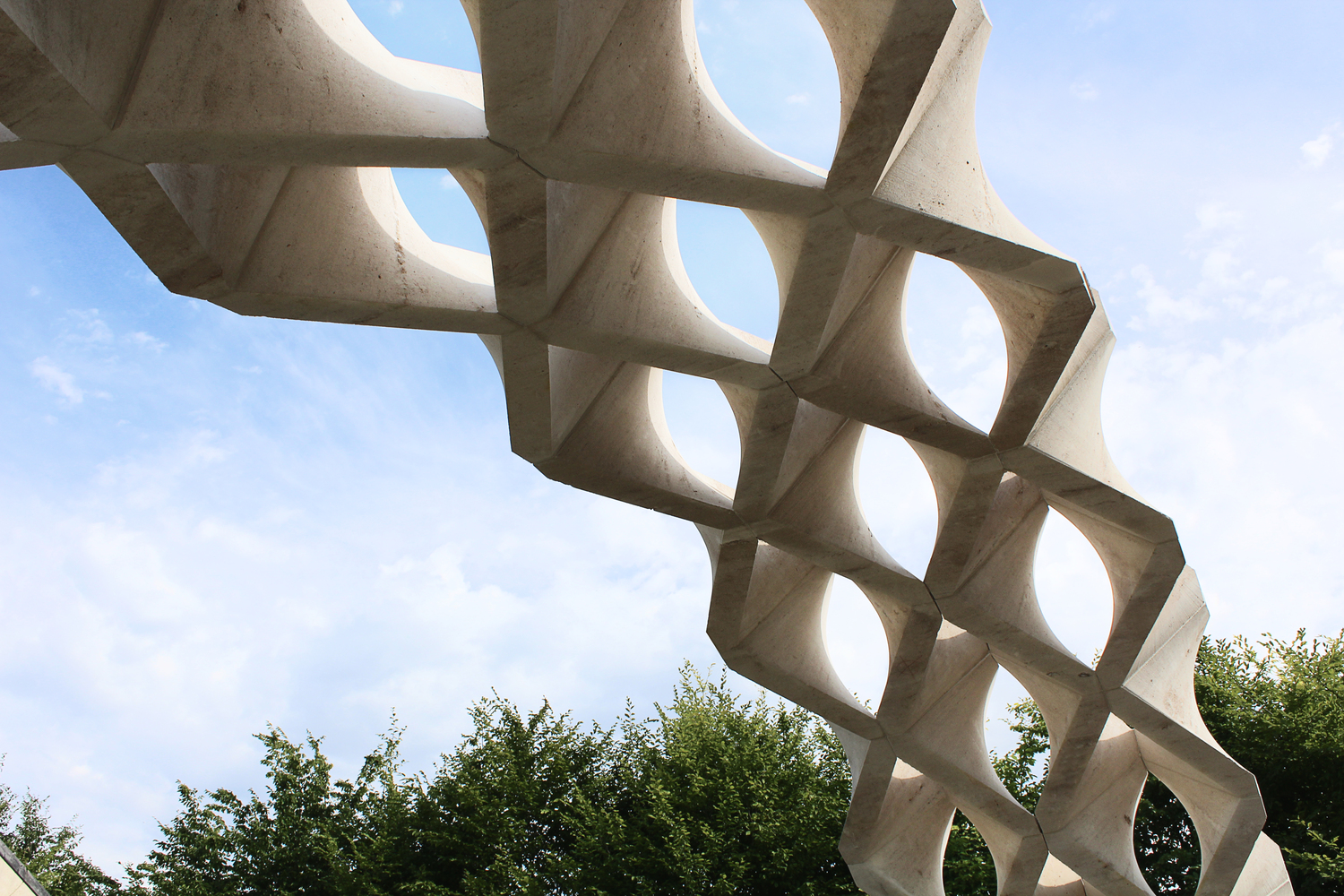 A single entity defines the entire character. Hypar Vault created by Italy-based New Fundamentals Research Group presents a full-scale prototype of an experimental barrel-vaulted stone structure for SNBR, the French company that specializes in cutting-edge stone construction. The structure ropes its name, resembling the geometry of its constituent blocks.
Learn more about parametric and computational design from pioneers at the CD NEXT conference series: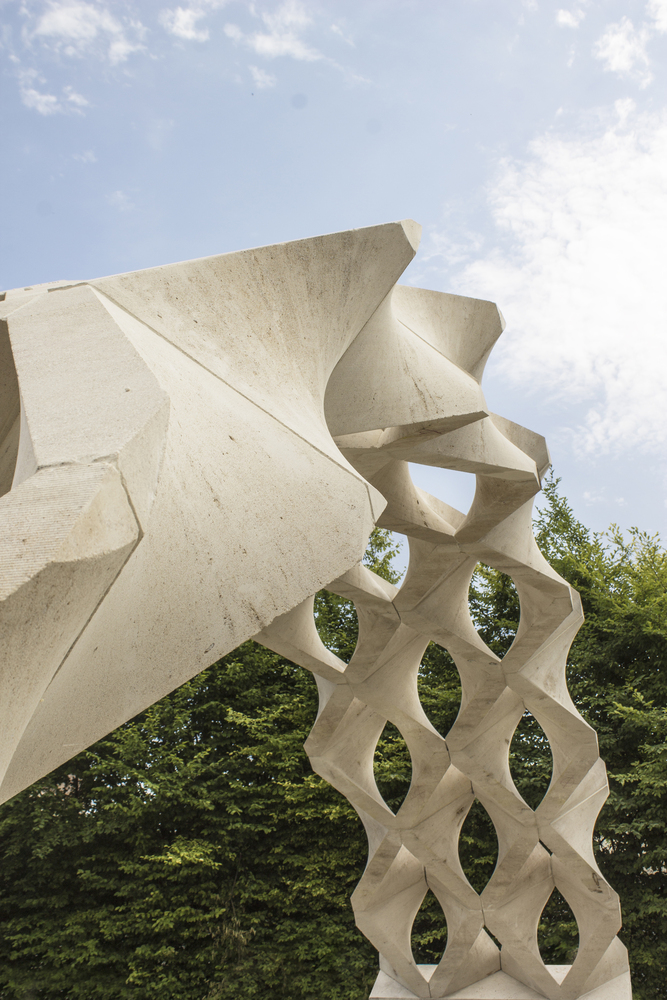 The expression of two prefabricated stone modules, one mirroring the other as they curve and bend based on the hyperbolic paraboloid, is one of the few "doubly ruled" surfaces in geometry. Using these configurations allowed the vault to be constructed with almost zero wasted stone.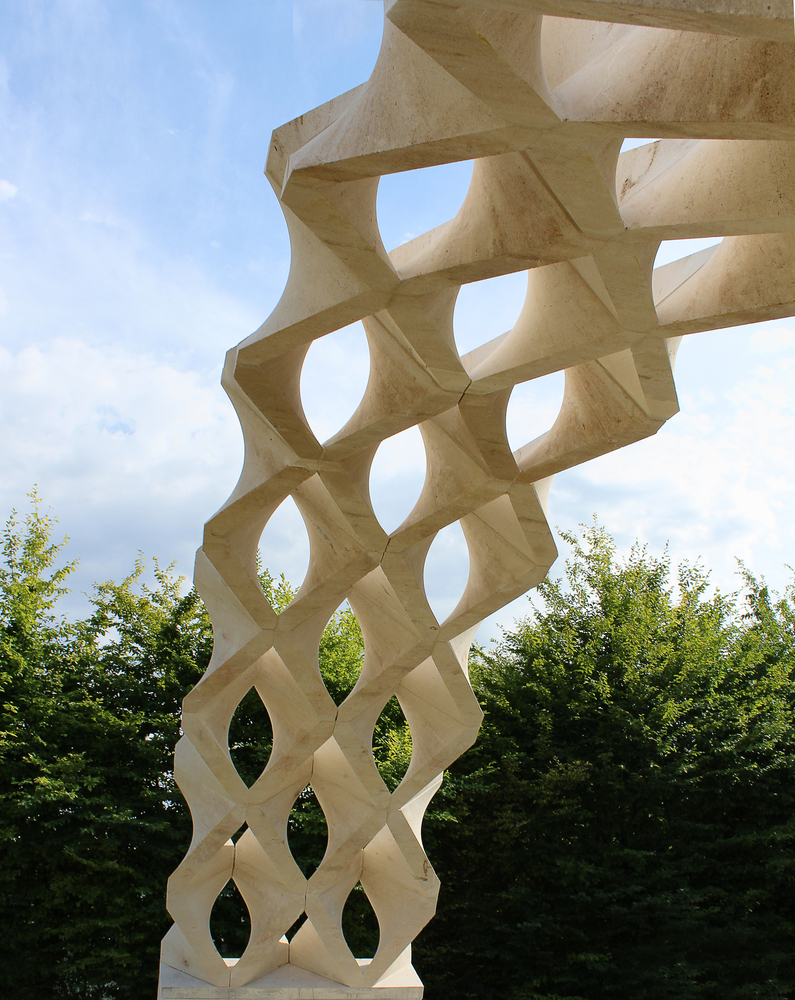 Wire-cutting technology cut the modules out in larger blocks of French limestone using a robotic arm. They made axial perforations in the blocks' trapezoidal forms to account for passaging stainless steel cables. After fabrication, the modules were hoisted up and placed atop a vaulted wooden framework where they merged. Later, upon removing the framework the structure got pre-stressed by steel cables, tensioned using a stress pump, and ultimately anchored to the vault base.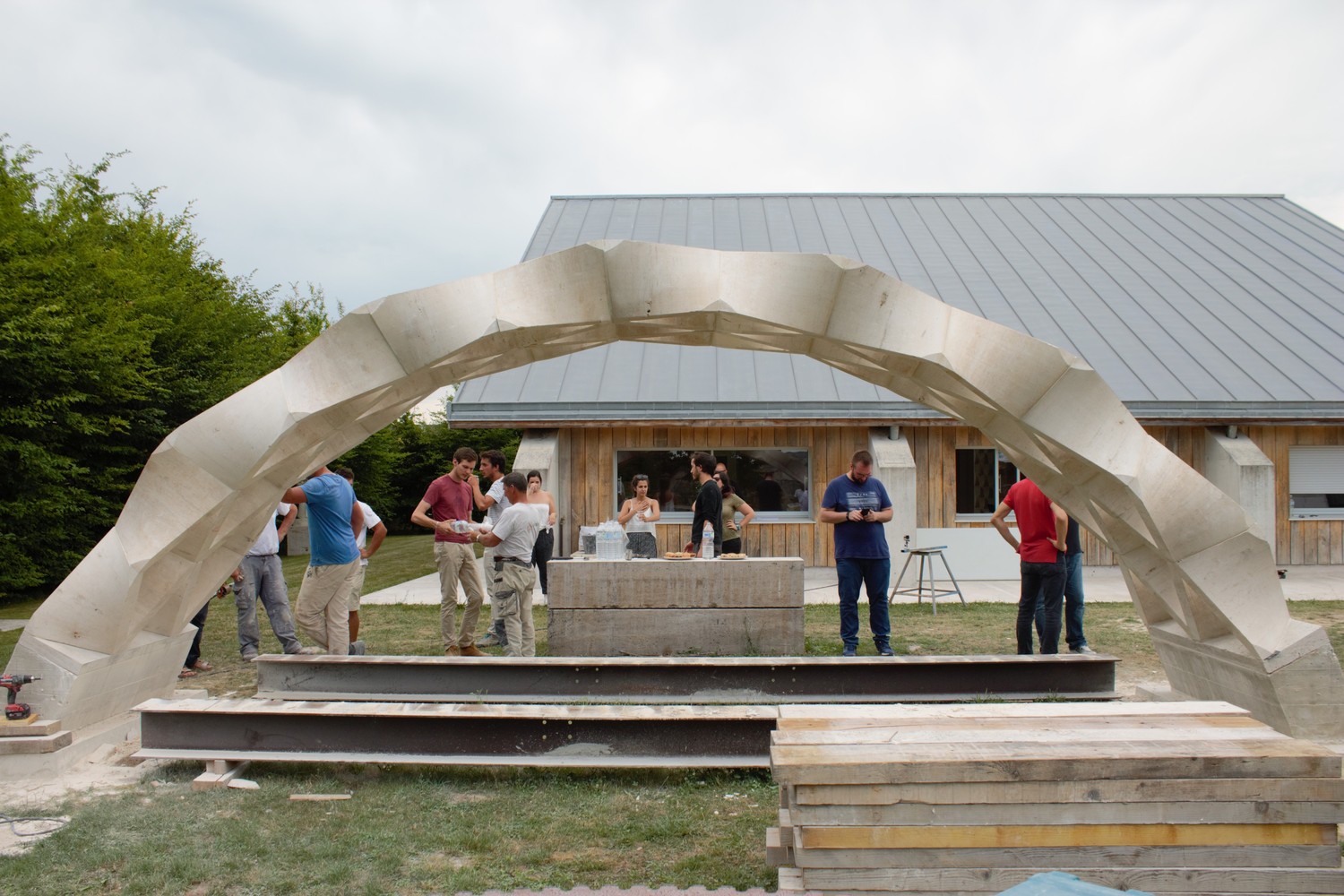 The Hypar Vault prototype has become one of the last several collaborative experimental investigations between the research group and SNBR. The researchers will continue work using the Hypar block, intending to unveil an innovative link between shape, structure, and fabrication. The aim generates sequences of innovative self-supported vaulted morphologies designed and integrated using parametric expressions.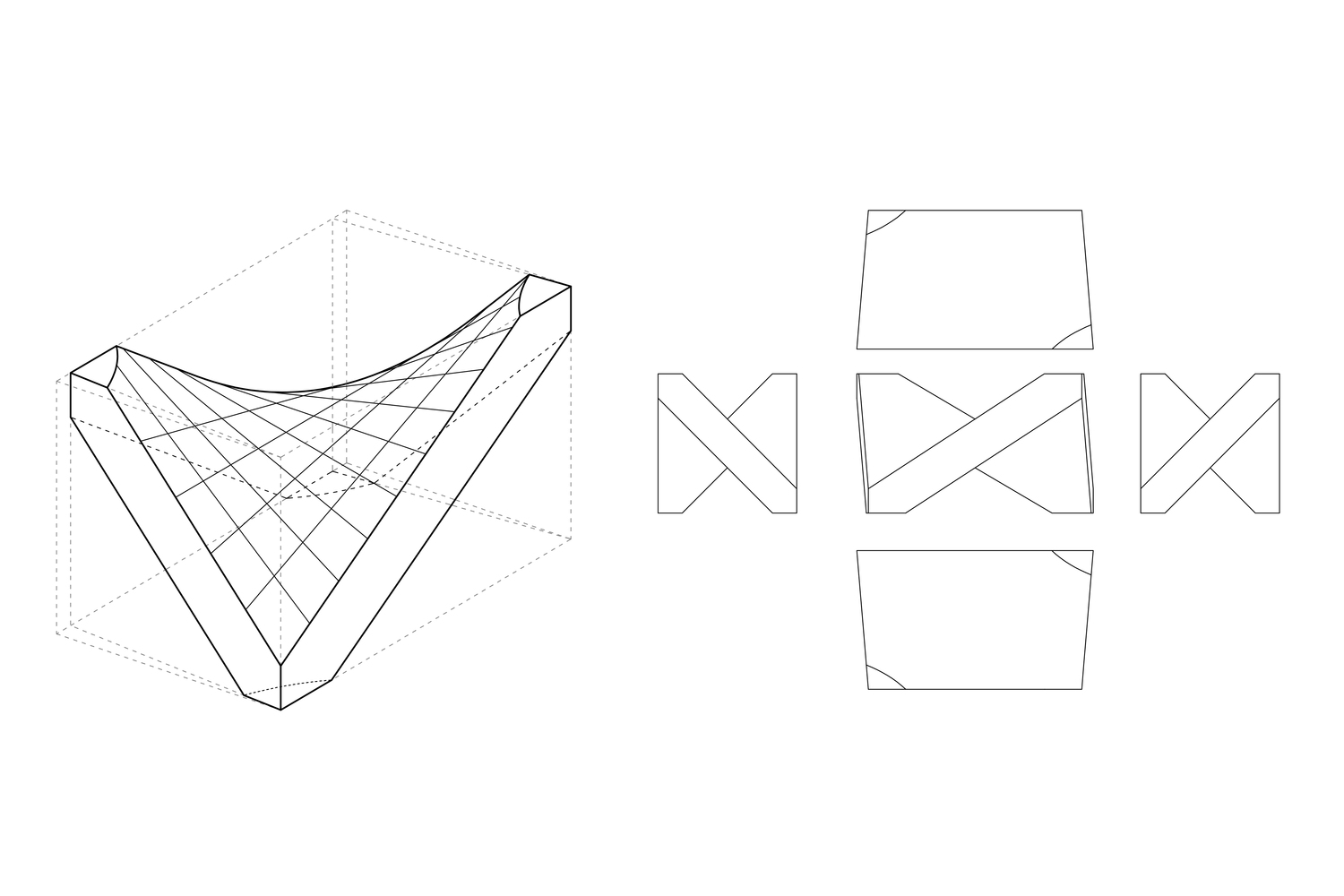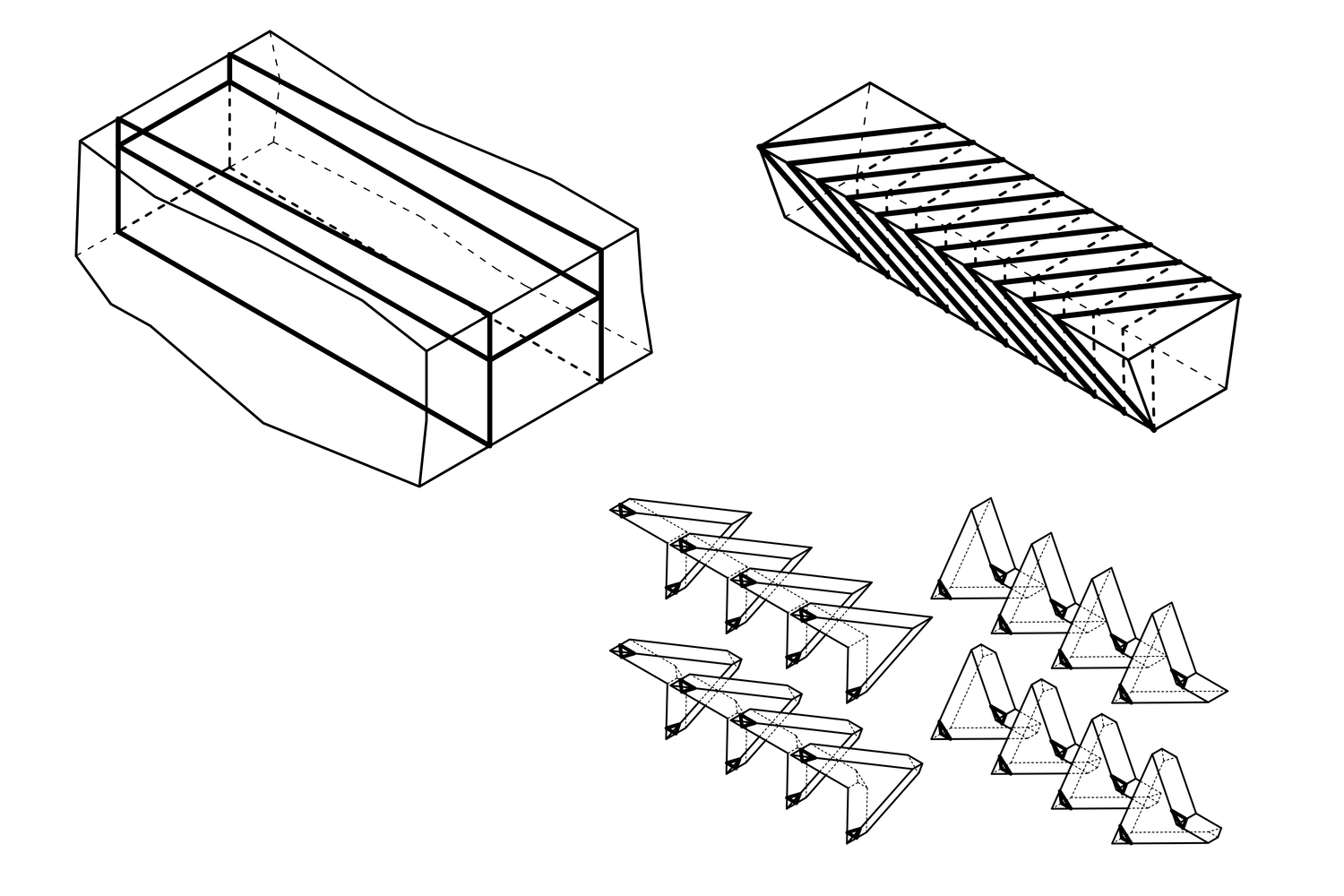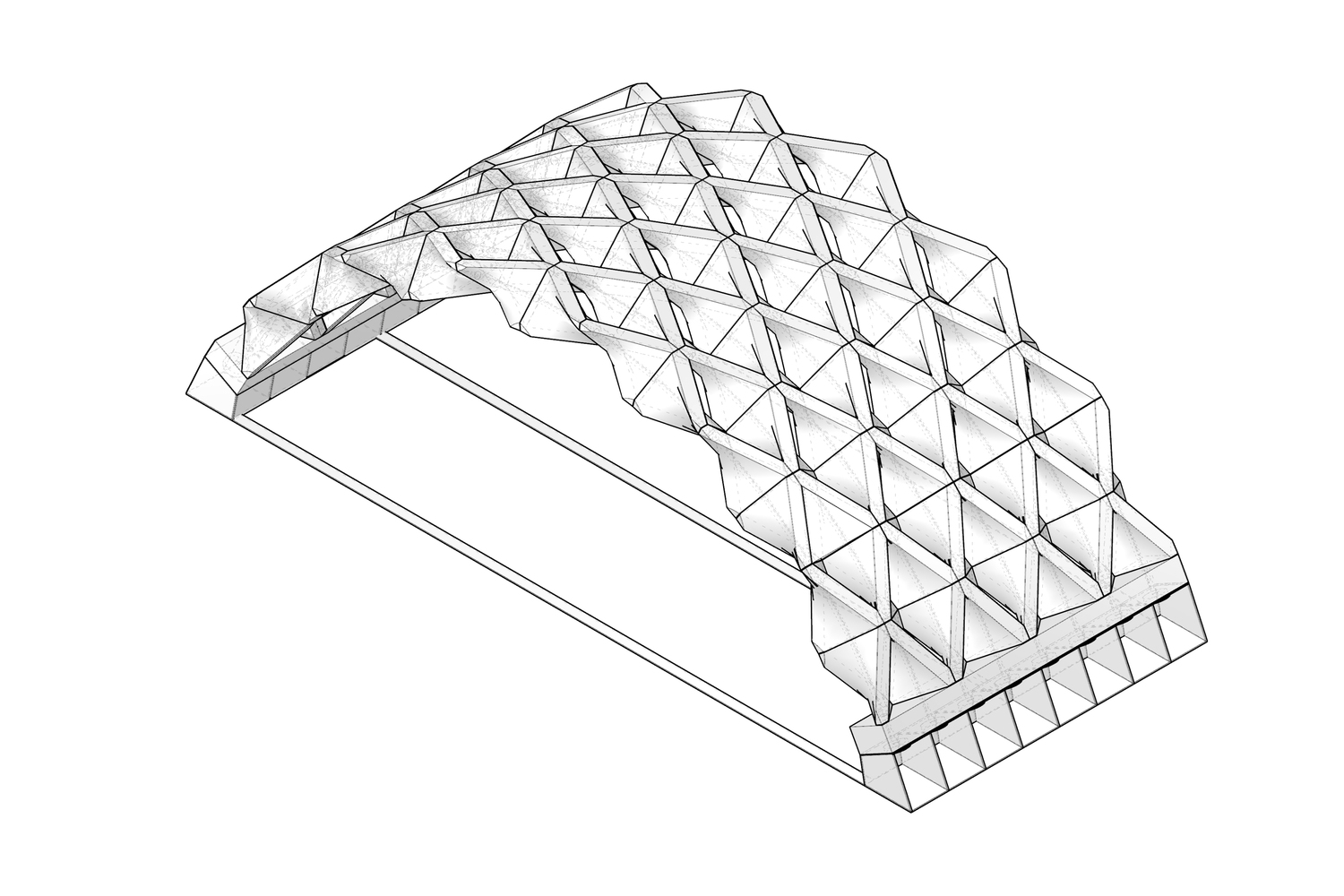 Hypar Vault blocks focus strongly on additive manufacturing using waste limestone from processing stages to get recomposed stone through the mould and counter-mould technique, and subsequent fabrication by 3D printing, reiterated using waste stone and cement.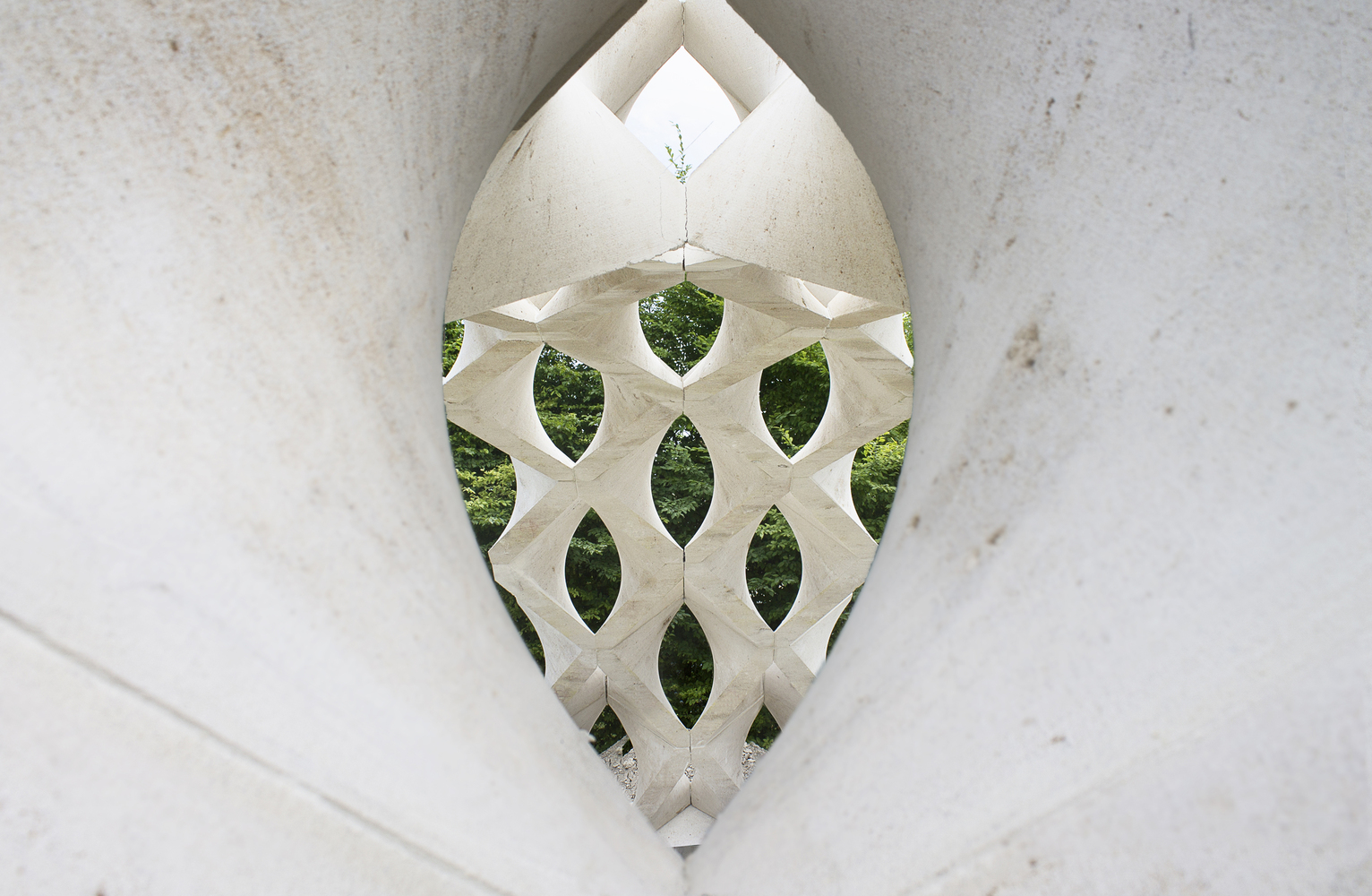 Project Details
Architects: New Fundamentals Research Group
Completion Year: 2017
Built Area (m2): 26 m2
Principal Investigator: Giuseppe Fallacara
Computational design: Maurizio Barberio
Computational engineering: Daniele Malomo
3D printing: Giuseppe Scaltrito (Apulia Makers 3D)
Drawings: Giuliano Pugliese, Michele Ardito
Photos: Maurizio Barberio, Giuseppe Scaltrito, Giuliano Pugliese
CNC fabrication: SNBR, Troyes, France
Construction: SNBR, Troyes, France
Robotic fabrication tool: 5 Axis ABB Robotic arms, powered by T&D Robotics
Stone: Anstrude Roche Claire (French limestone)