Luai Kurdi Experiments With 3D Printing Concrete by Using Parametric Design And Digital Fabrication Tools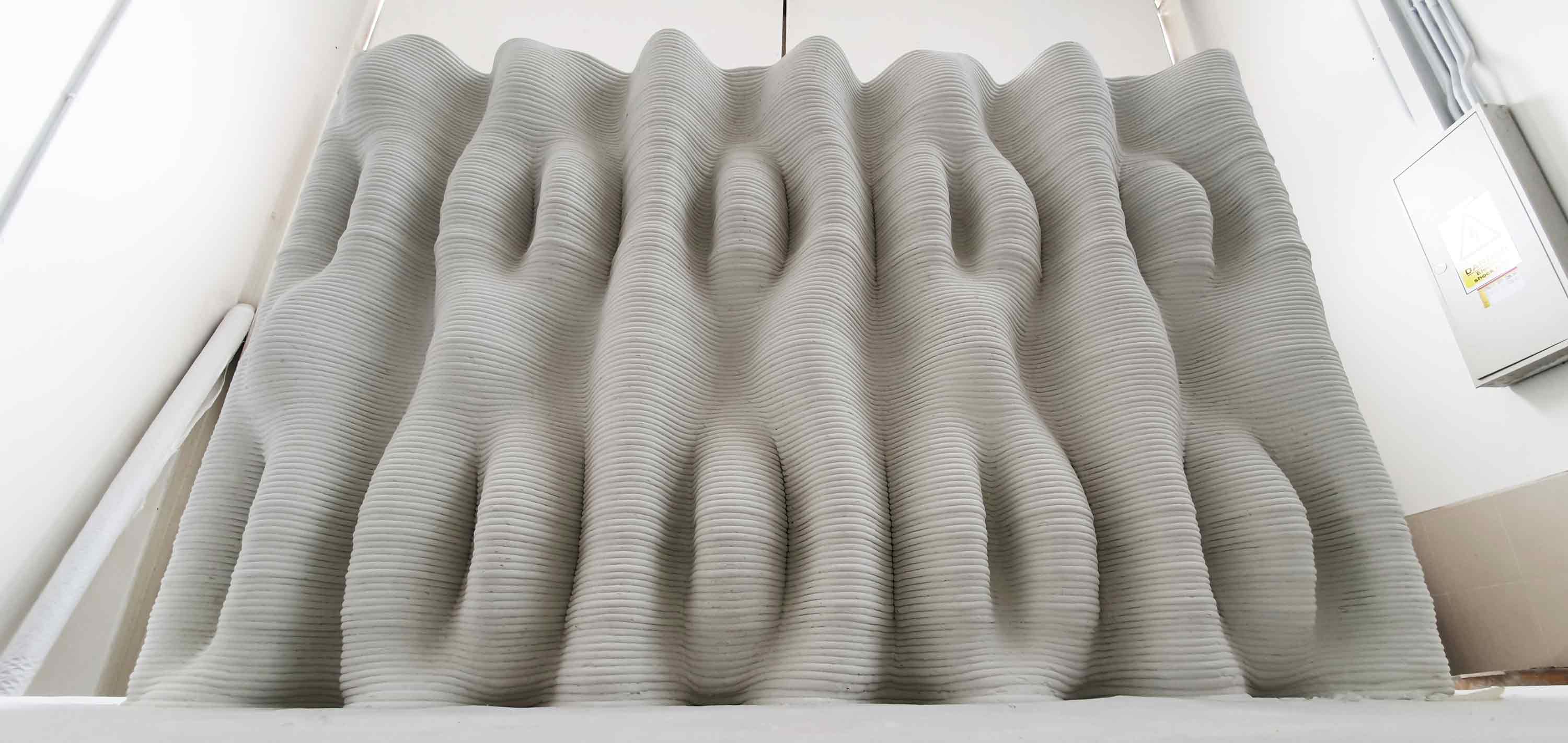 Luai Kurdi is an architect and designer who is exploring and investing in parametric design and digital fabrication. Emergence of technologies such as 3D Printing has enabled him to combine both design and fabrication disciplines using a 6-axis robotic arm (Kuka) to 3D Print with Concrete.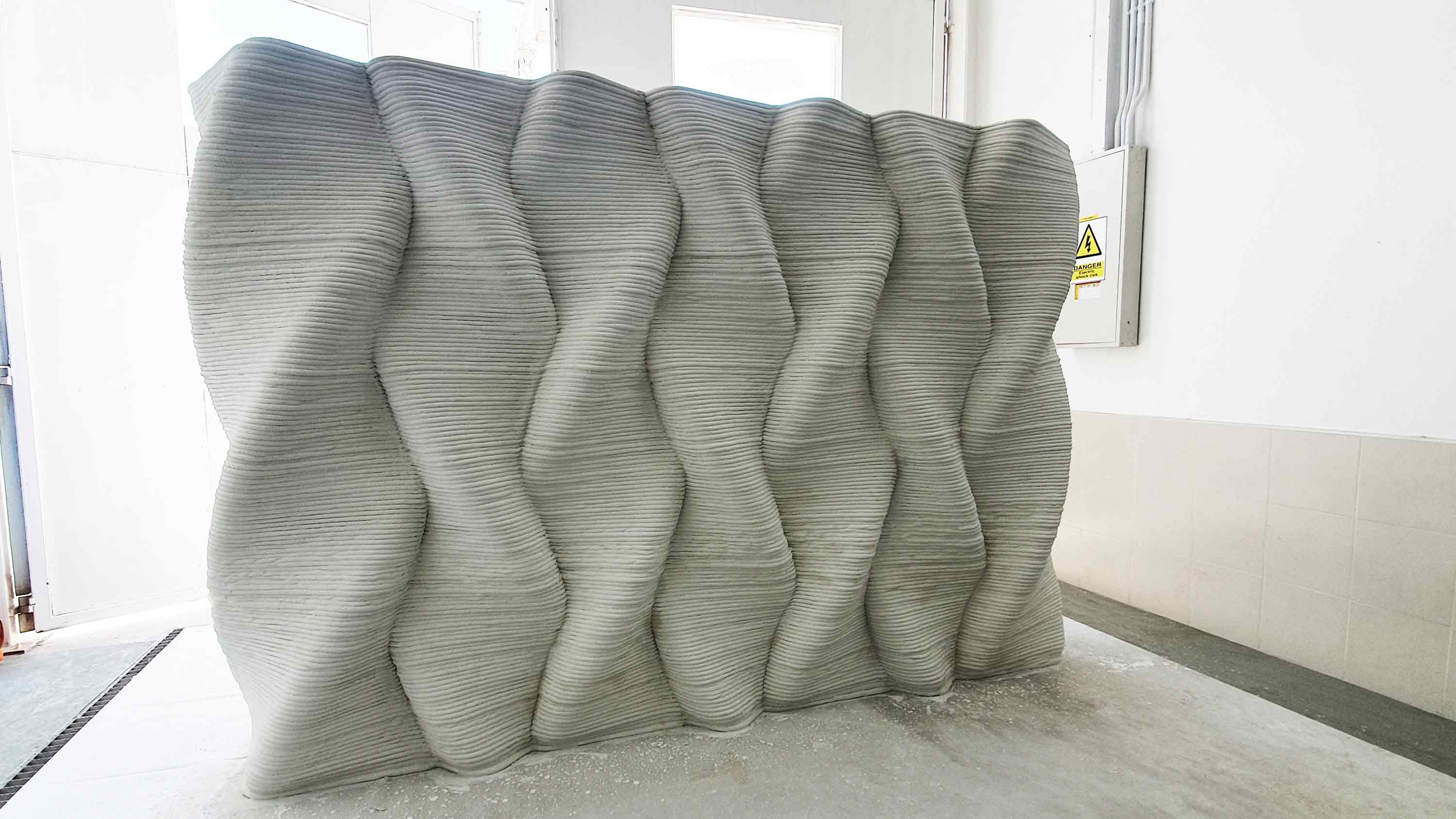 Concrete has been used in the construction industry for thousands of years and today the hope is to bring this material closer to a world where design and geometrical complexity doesn't impose a barrier for using this material to produce intricate designs.
By using Rhino 3d and Grasshopper 3d (parametric design software) Luai is able to design complex parametrically controlled geometry while at the same time producing print paths for the robotic arm to understand and execute.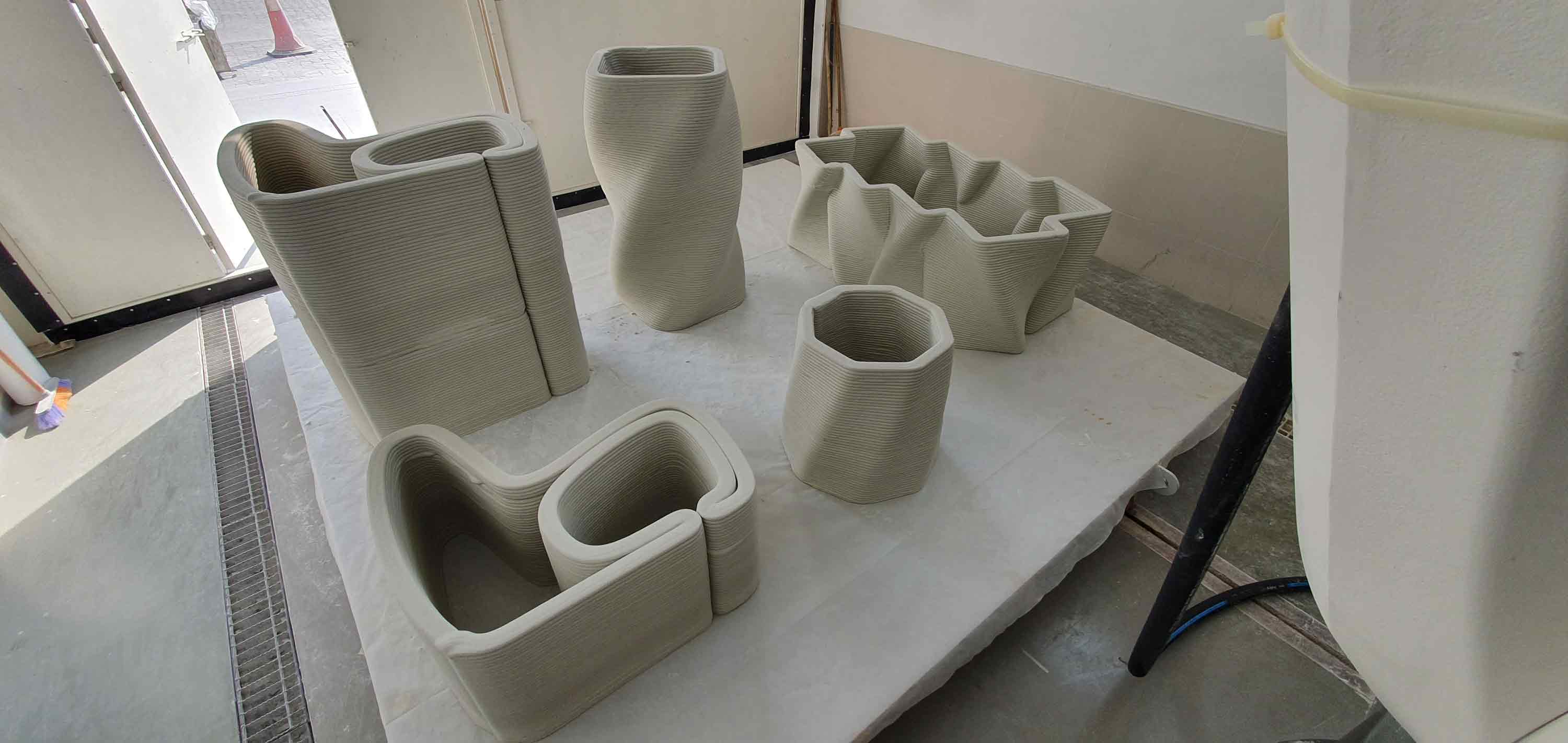 The advantage of linking both design and fabrication into one platform eliminates the need run through the process of designing and fabricating separately which in return saves time going through multiple iterations and fabrication processes.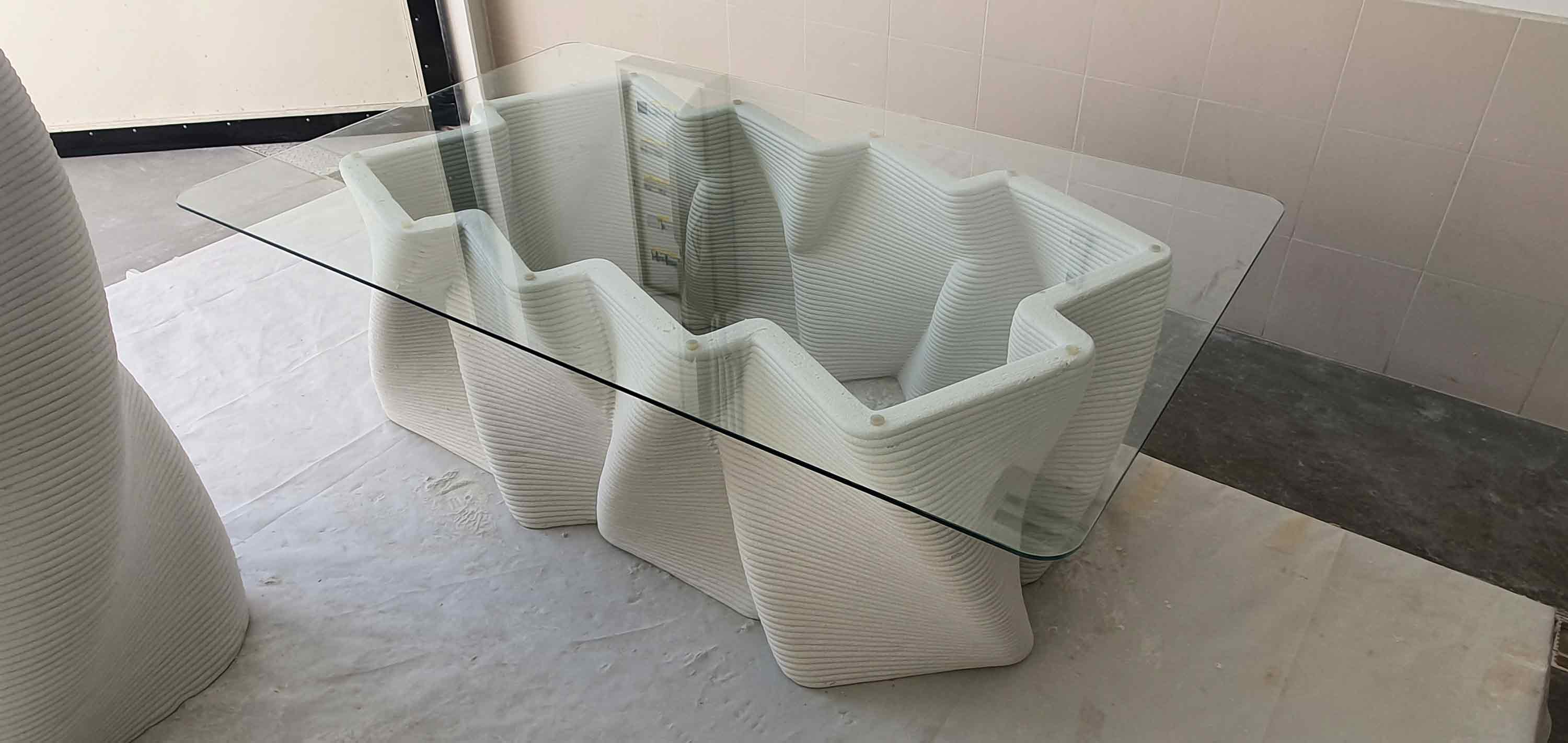 Working as a technical lead at BESIX 3D; a 3D Concrete Printing Specialized division of BESIX, Many experimentation has been done both on the design, material, and process aspects.
As traditional concrete is unsuitable for direct use in the 3D Printing process, newly developed concrete mixes had to be created in order to suit the function.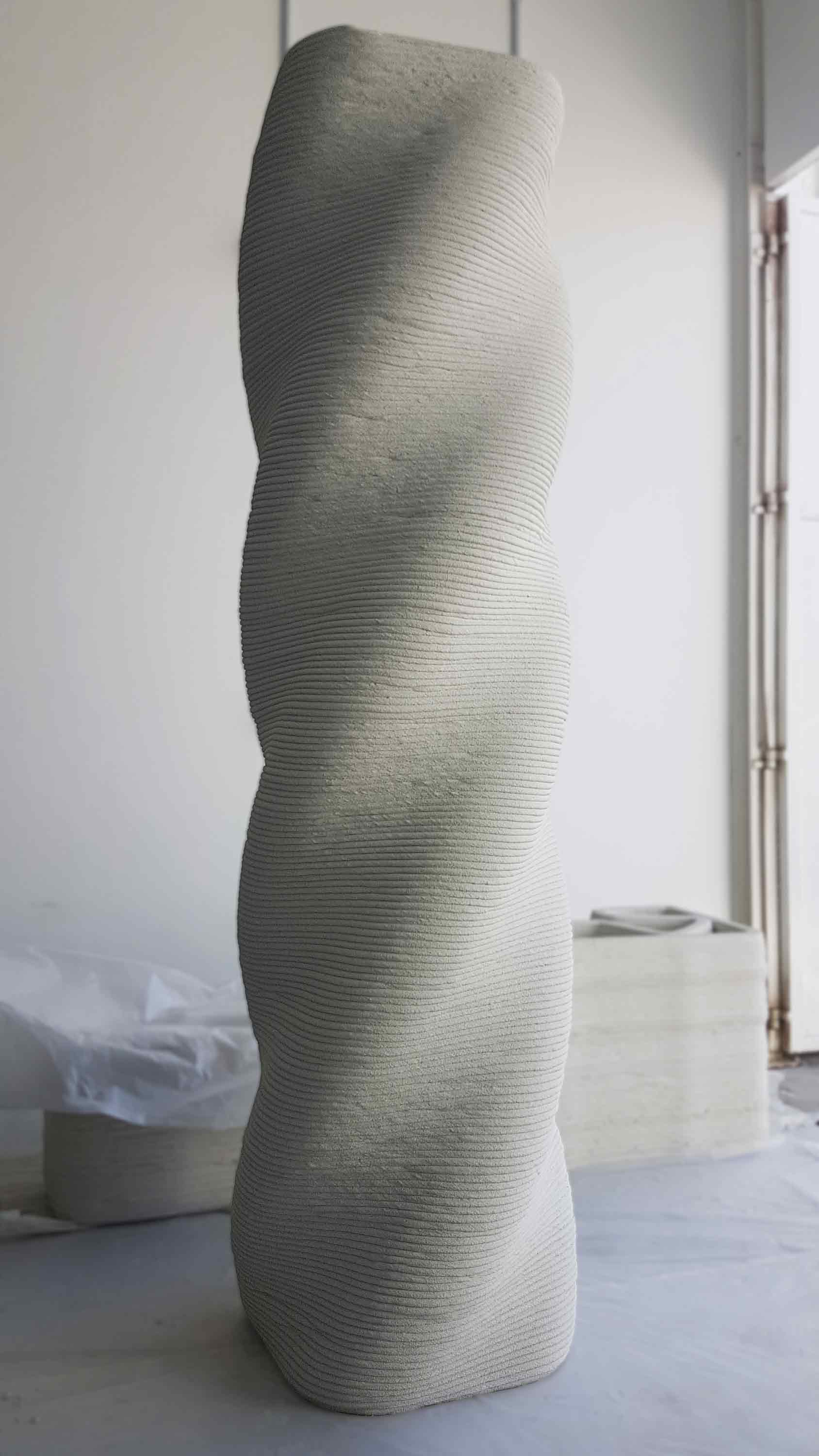 Concrete normally has a liquid like behaviour that prevents it from being usable for 3D printing since it would be impossible to lay one layer on top of the other. With the newly developed mixes concrete has viscosity that enables it to be used in 3D Concrete Printing.
After the parametric design and digital code generation for the robotic arm print paths, the robotic arm lays down the concrete one layer at a time, elevating in the Z direction to fulfil an additive manufacturing process. Eventually the layers stacked on top of each other create a 3 dimensional geometry made our of concrete.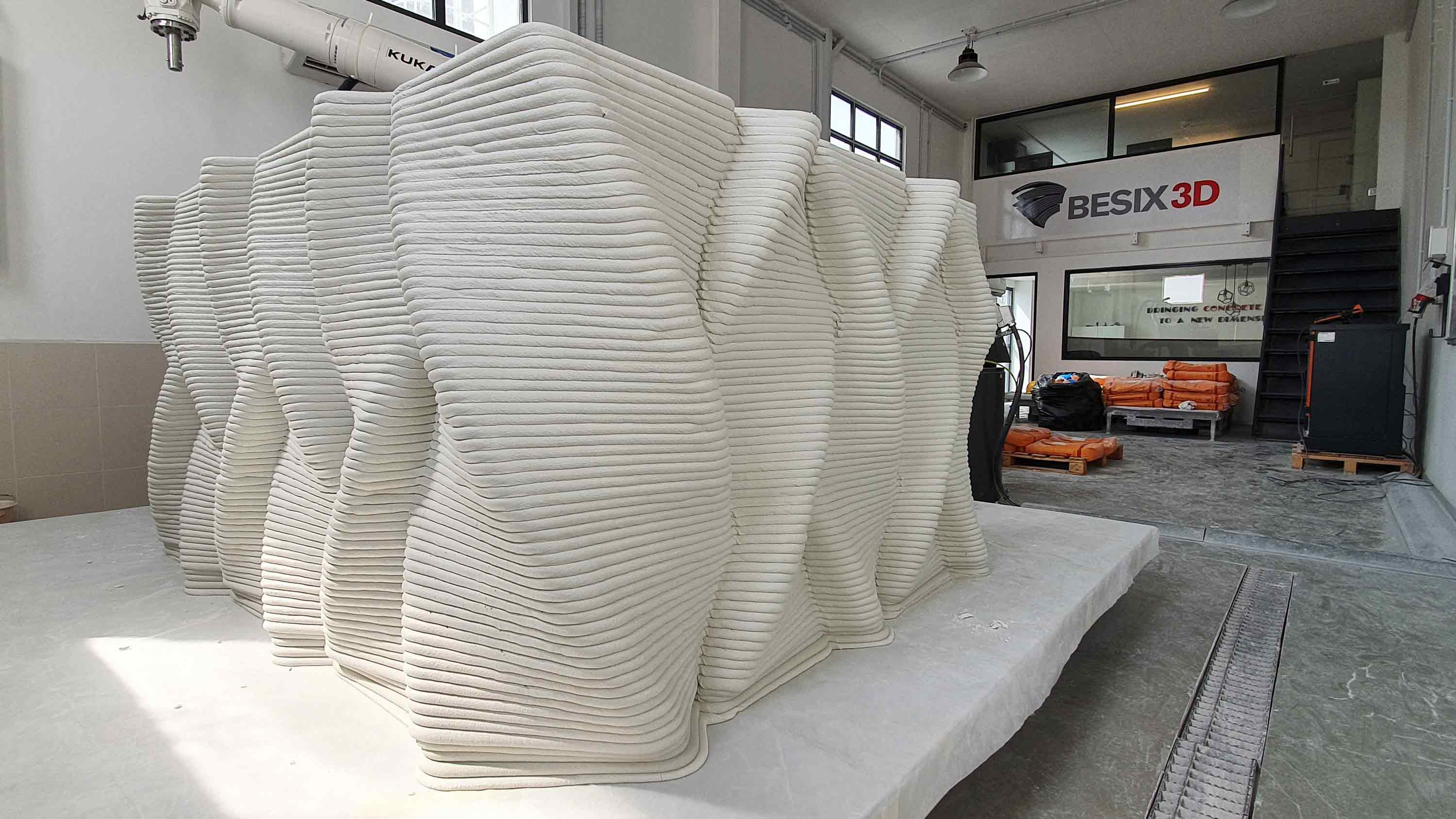 This process is much faster in comparison to traditional fabrication methods and enables us to think creatively while being unrestricted to straight lines and design. In the images seen, the 2m column for example took around 2 hours to be fully printed.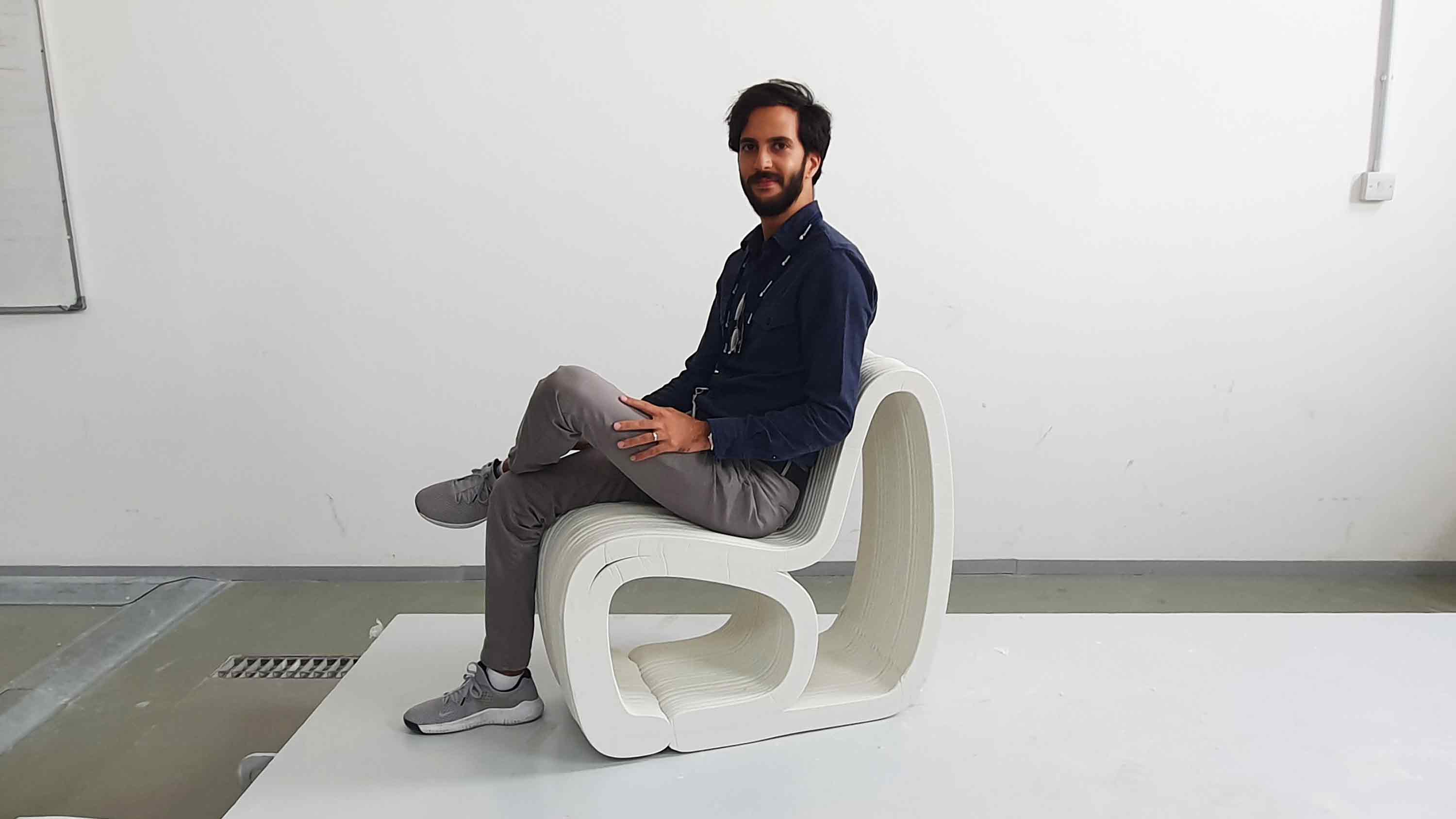 In architectural implementation, the goal is to reduce the amount of concrete used in buildings and being able only to use concrete where needed both structurally and architecturally.
And with the reduction of the man-power involved in the process and on site, high accuracy and error free production is achieved.
IAAC and WASP Develop New 3D Printing Strategies Towards The Realization of Load-bearing Earthen Structures IAAC and WASP present an innovative prototype of a 3D printed wall designed and engineered by IAAC and realised by Crane WASP within the Open Thesis Fabrication research (OTF), a programme of the Institute for Advanced Architecture of Catalonia (IAAC) …
World's First 3D-Printed Steel Bridge Unveiled at Dutch Design Week Dutch robotics company MX3D has completed 3D Printing the worlds largest Steel Bridge designed by Joris Laarman over Amsterdam canal. The Bridge is being previewed at Dutch Design Week between 20 and 28 October. Amsterdam's robot printed steel bridge, to be installed in the city's …