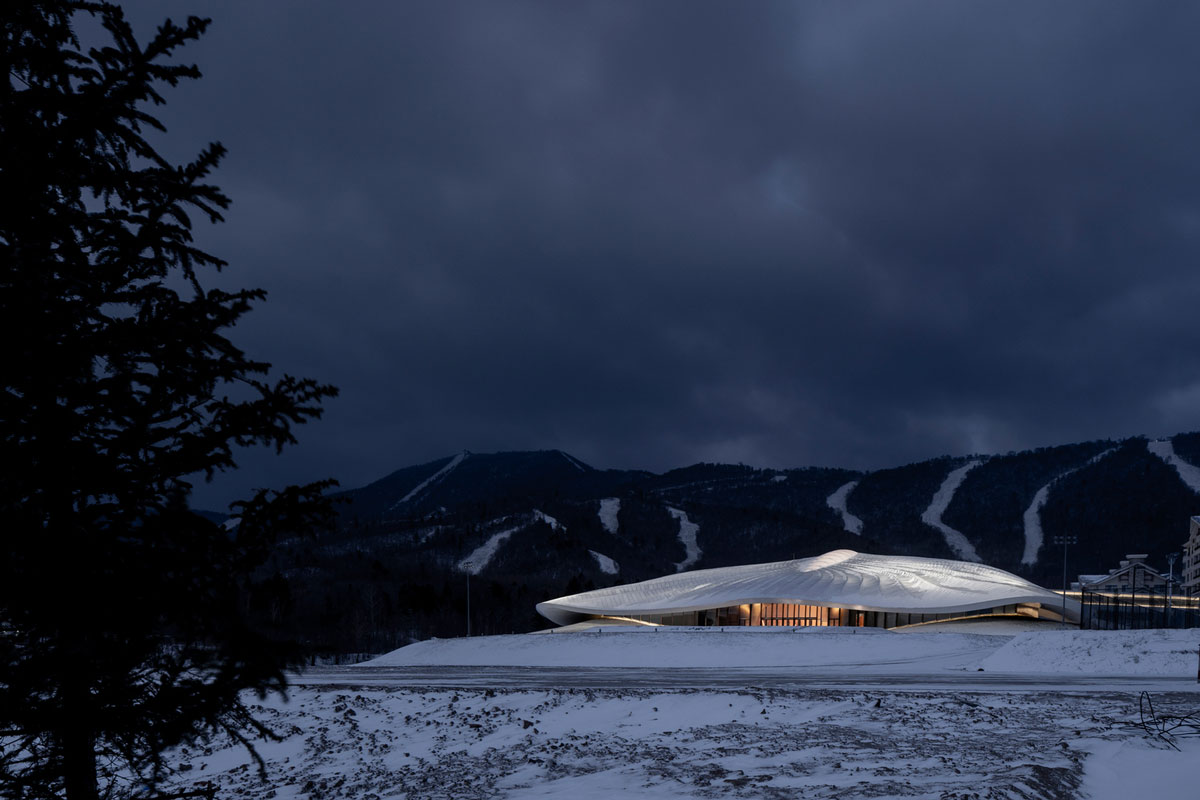 A tantalizing snowcap nestled amidst snowy peaks in North-Eastern China echoes in scintiallting waves. Yabuli Entrepreneurs' Congress Center by MAD Architects decodes a thrilling exposition of form and structure embodying the entrepreneurial spirit. The shape evidently reminisces the formation of a tent. The design blends wooden walls, stories, thoughts and ideas, surrounded to evoke the undulating terrain.
The design features a curved silver shell with wooden interiors exuding a warm ambience. Large glass skylight in the interiors subsequently drives in natural light filtering through the glazed surface.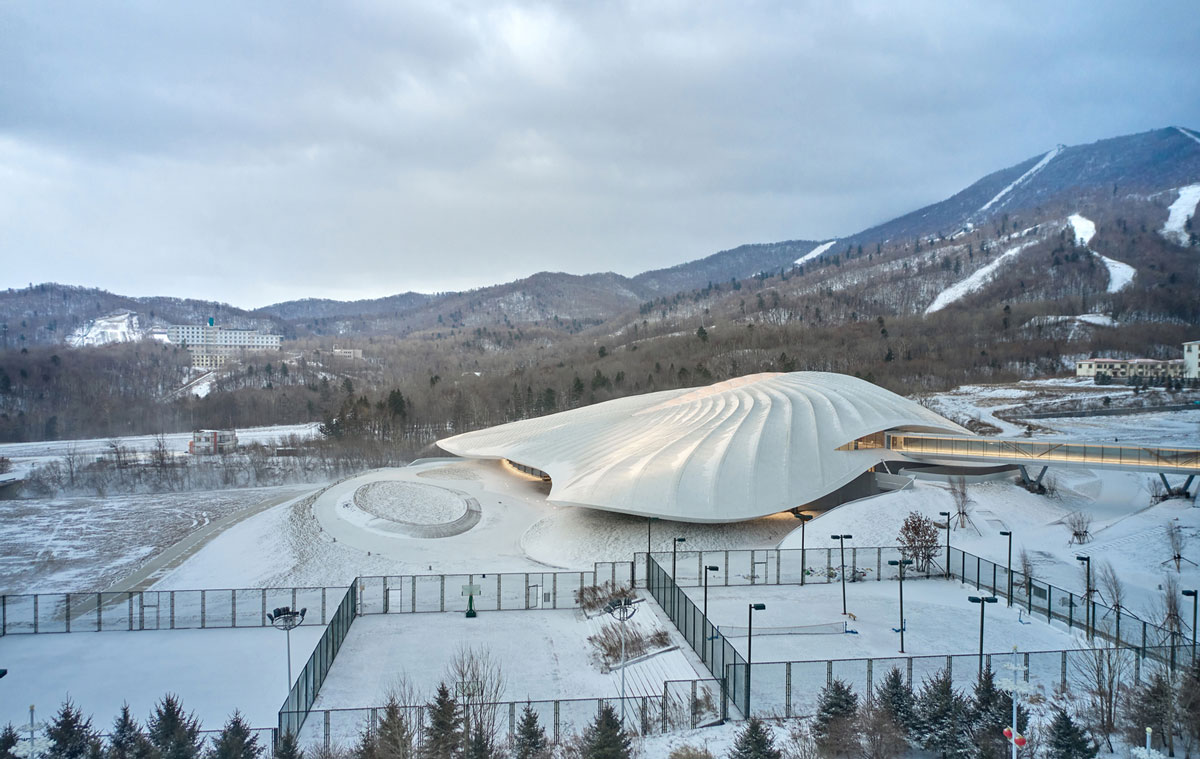 The Center composes an exhibition hall, meeting rooms, and a television hall as a space that's open and inviting. Furthermore, Yabuli Center aims to be an essential place for leaders across China. The Congress Center as a spiritual sanctuary indeed ushers awe and elegance as it turns to dusk. At night a warm glow arises from the building into the cold mountain forest.
An intuitive outdoor public plaza and glass walkways instil users to experience the mysterious connection between architecture and nature. Besides, the building has a role to be a host for large-scale conferences. The variety of mixed-use spaces incorporated in addition to the structure can accommodate conferences, corporate training, and other events. The venue also opens to the public, with the exhibition hall serving as a valuable tool for showcasing and exploring Chinese entrepreneurship.
The curvaceous wooden interiors are magnificently weaved to subsequently embrace and invoke majestic charm. Following the roof's silent rise, it adheres along with the context almost camouflaging in the stirring white landscape. The building envelops 16,000 square metres capturing strong vitality and creativity. The gentleness and splendour of Yabuli Entrepreneurs Congress Center coupled with spellbinding nature echo across the hills.
Project Name: Yabuli Entrepreneurs' Congress Center
Location: Yabuli, China
Site Area: 22,000 sqm
Building Area: 16,198 sqm
Building Height: 23.3 m
Principal Partners: Ma Yansong, Dang Qun, Yosuke Hayano
Associate Partners: Liu Huiying, Tiffany Dahlen
Client: China Entrepreneur Forum
Executive Architects: China Architecture Design & Research Group
Landscape Architects: BJF International Design