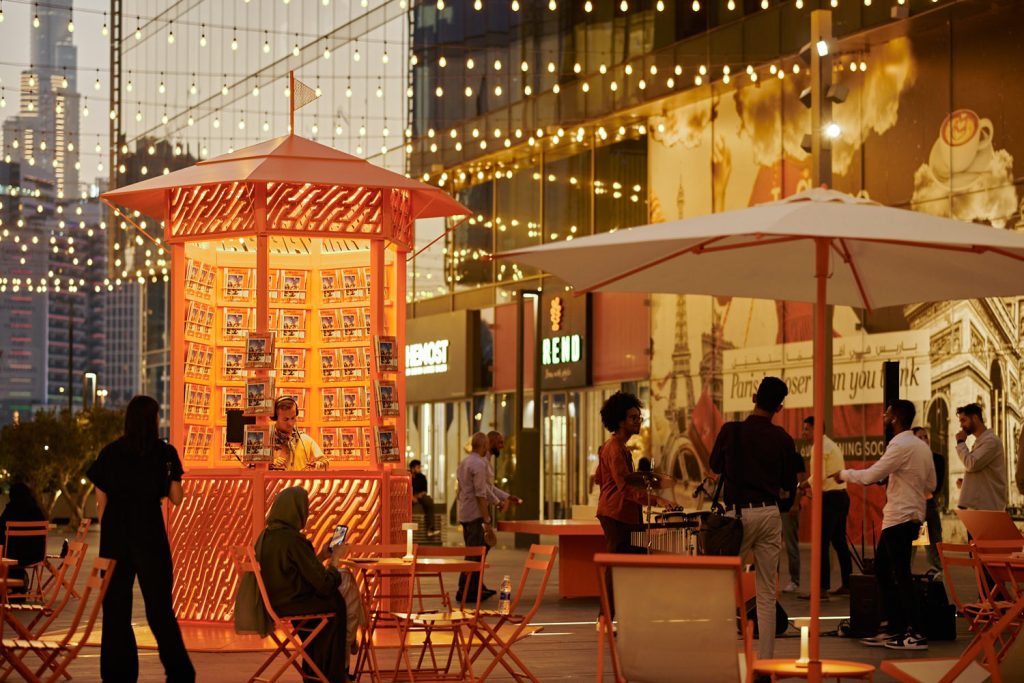 Hermès commissioned MEAN* (Middle East Architecture Network) to design a traveling, quirky, sustainable pop-up, Le Monde d'Hermès Kiosk. The main goal of the pop-up was to create a communal gathering that contextualized the brand identity.
The design vision of Hermès Middle East, "Contextualizing the brand image was an opportunity to connect with the local community. Values like generosity, warmth, lightness, and friendliness are shared between the brand identity and the local context and are highlighted through the design of the kiosk."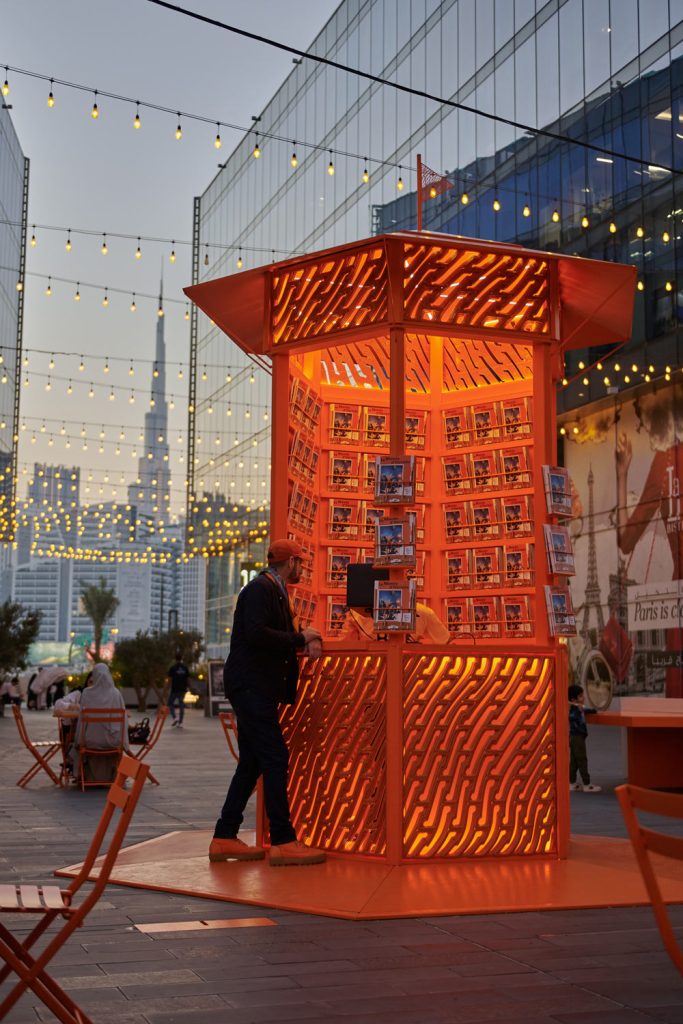 3D printing technology used to create the panels of Le Monde d'Hermès Kiosk is more environmentally friendly than traditional methods. It resulted in less material waste, less energy consumption, and less inventory waste. The kiosk was robotically 3D printed in thick extrusions from 100% recycled plastic that is 100% recyclable, resulting in a lower carbon footprint for the kiosk.
The designer decided to use 3D printing methods because, when compared to traditional methods of producing complex parts, 3D printing reduces the labor and time required to produce a detailed design. Furthermore, having more detailed parts to print saves energy because the consumption remains constant regardless of how simple or complex the part design is.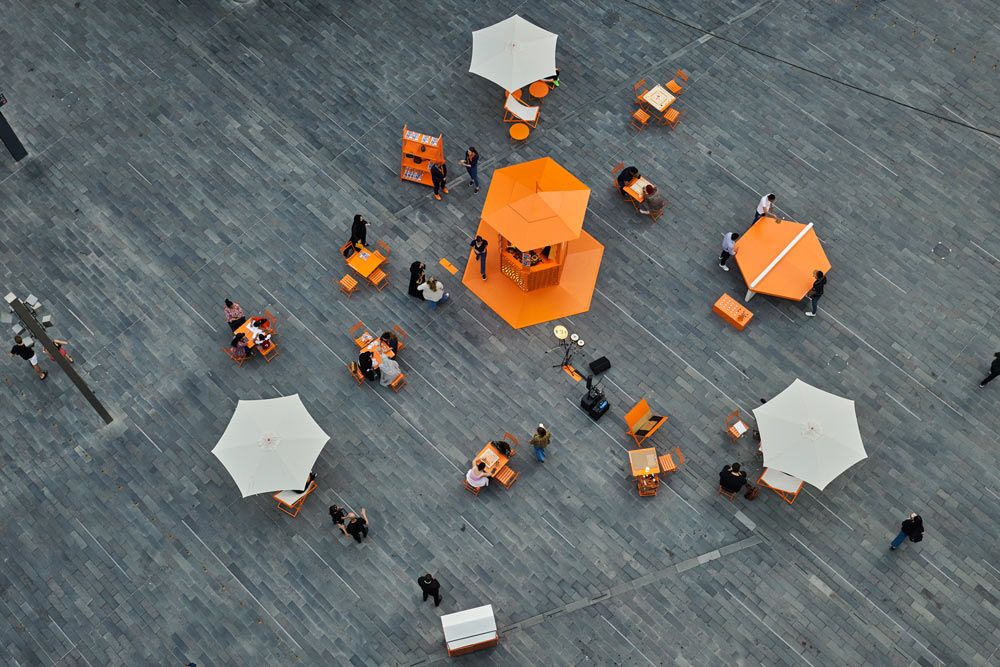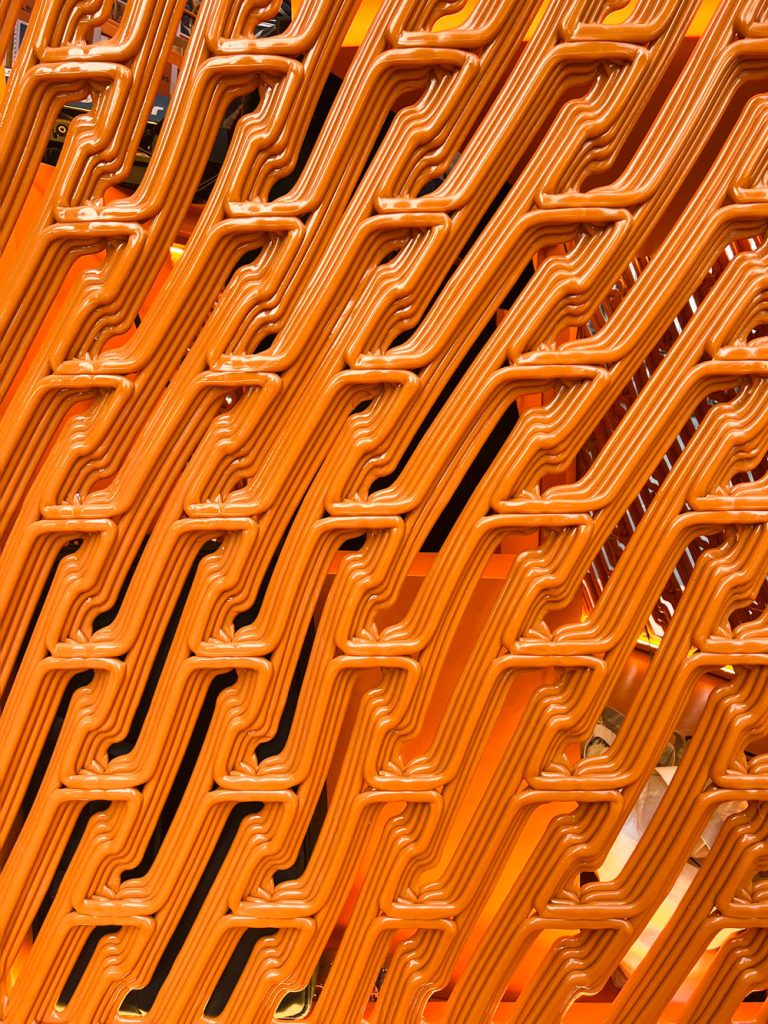 Furthermore, the Le Monde d'Hermès Kiosk structure is designed to be easily assembled and dismantled as a kit of parts, shipped, and reassembled as a portable (traveling), the reusable kiosk in different cities.
The kiosk is a translation of the house's recurring themes in object design or even the architecture that houses the objects. It provides lightness and warmth through the patterns used and how they diffuse light. Its organic and multi-layered patterns will invite you to touch the object while remaining playful and approachable.
The designers used robotic 3D Printing to manufacture the 12 panels surrounding its hexagonal form. The panel's pattern is inspired by the H found on Hermès objects and transparency as the architectural brand identity.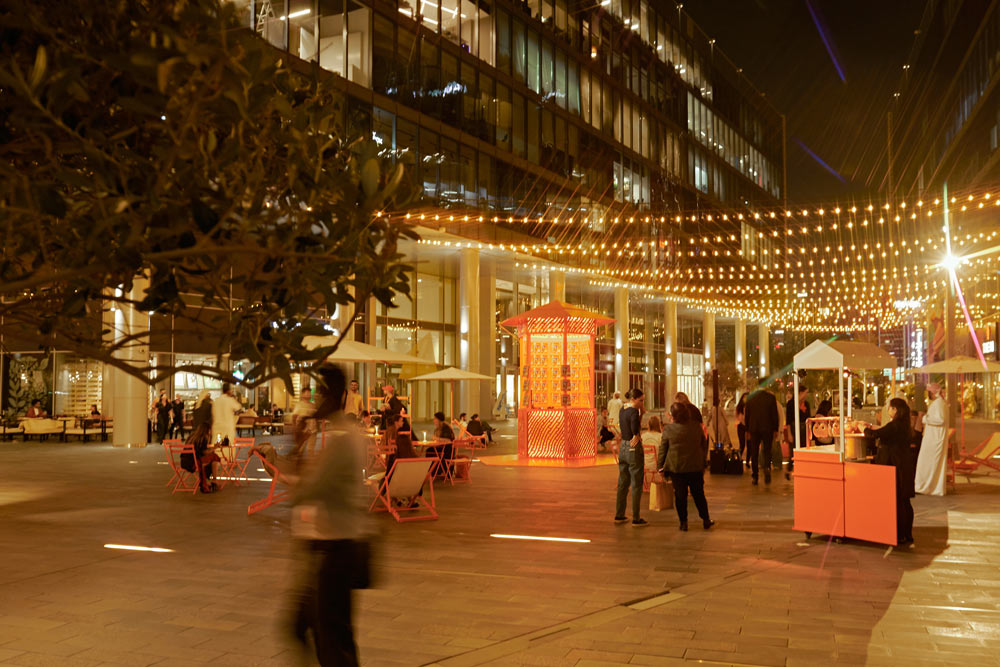 Project Info
Client: Hermès
Design: MEAN* – Middle East Architecture Network
Lead Architect: Riyad Joucka
Design Team: Gastón Sánchez Sarmiento, Jonsen Javier, Dheyaa Dheyaa, Taimaa Barakat
Contractor: Alpha Nero
Photography: Oui