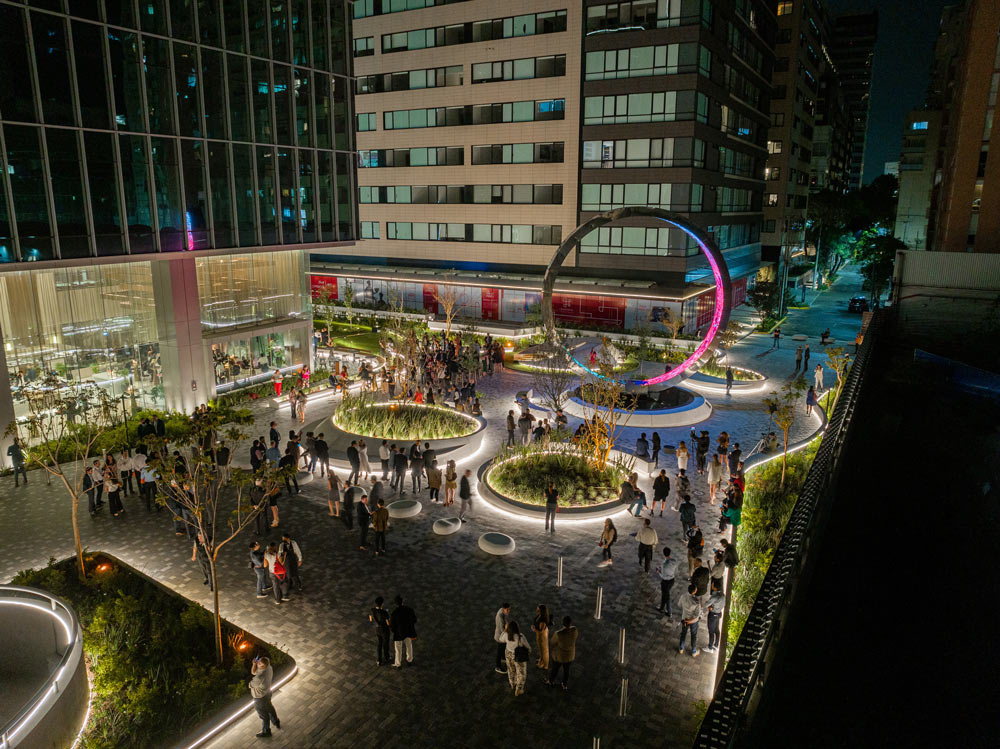 Designed by Istanbul-based internationally acclaimed creative studio OUCHHH and curated by MASSIVart, The Eye of Mexico was the first public artificial intelligence art display in Latin America and was located in Neuchâtel Polanco, a real estate complex to the west of Mexico City.
OUCHHH uses the supports and formats of the new media from emerging technologies, to explore different aesthetic possibilities, where the limitation is an imaginary border.
MASSIVart worked hand in hand with the MIRA real estate company, which developed the Neuchâtel Polanco complex. They coordinated a global call, where artists submitted sketches for large-format sculptures.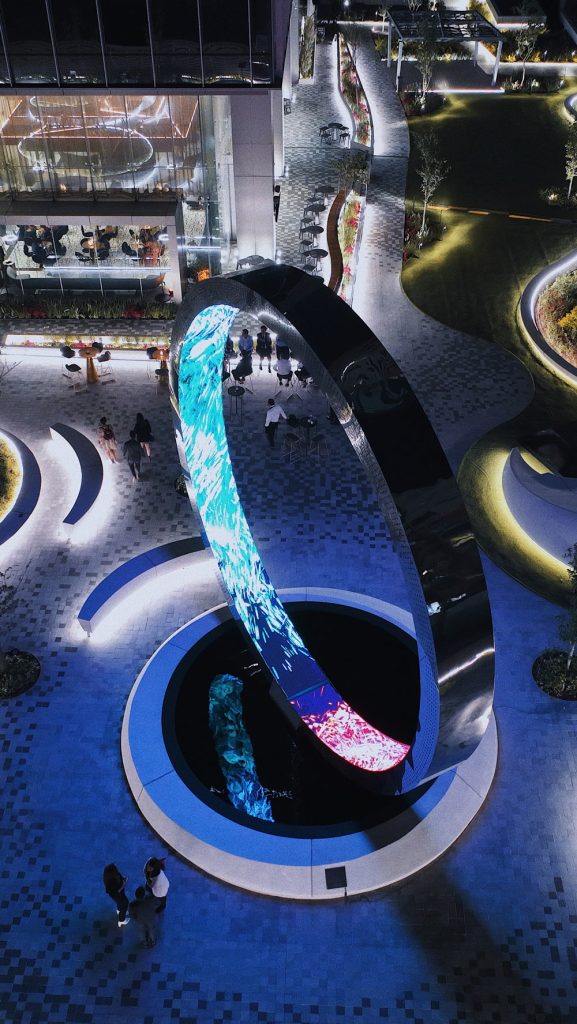 This installation was expressed as an audiovisual performance with data directing to the way in which the residents of Mexico City move, symbolizing to spectators the relationships that exist between art, science, and technology and urbanism and mobility. The installation contained within its pieces national data on demographic, urban, and mobility aspects.
"The Eye of Mexico represents the dynamism of the complex and alludes to a portal that directs us towards the future of mobility. We are proud to play a role in bringing this incredible project to life," statedPhilippe Demers, Founding Partner and Creative Director of MASSIVart.
The design of its structure is part of its conceptual processes, where the circle is a kind of portal that invites you to walk and move cities to the future. The lights and sounds of the work will generate community meetings to appreciate an installation that allows us to reflect on visual culture from technological discourses.
Project Info:
Real estate developers & Investors: Ivanhoé Cambridge, MIRA, Hines
Architects & Constructors: HKS, HOK, Beck Group
Installed: 2022
Art consultants & Producers: MASSIVart
Artist: Ouchhh
Fabricators: Nerd Light & Media, Metalglez
Screens provider: SPECTA