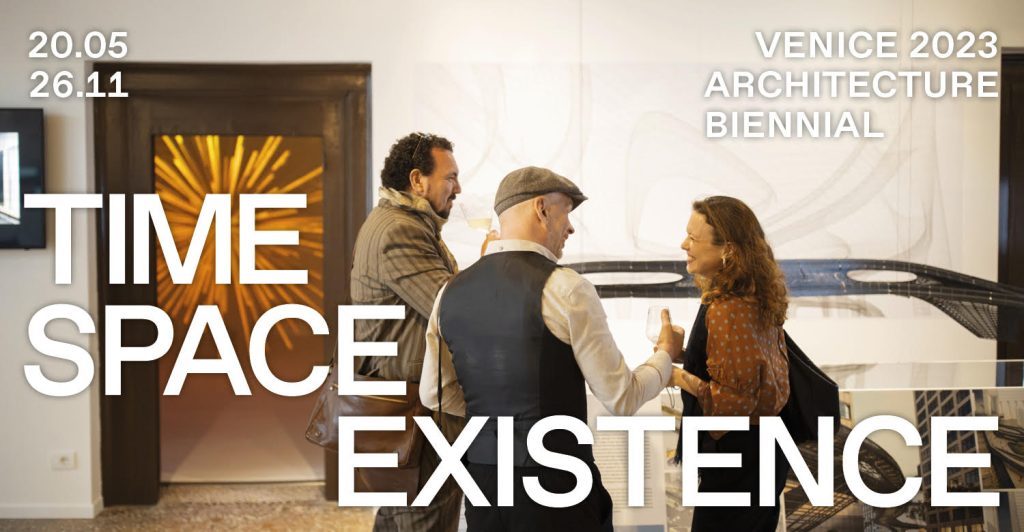 This year, as part of the Venice Architecture Biennale 2023, the European Social Place (ECC) revealed its sixth installment of the wide plan display titled "Time Space Existence." Everything centers on studying maintainability in its many structures, from highlighting the influence of the climate and urban sceneries to kicking off discussions about development, reuse, local area, and inclusivity.
The 'Time Space Existence' exhibition comprises 217 projects by established members such as Snøhetta and MADWORKSHOP and emerging talents such as Urban Radicals and ACTA. This incredible exhibition is displayed in Venice's Palazzo Bembo, Palazzo Mora, and Marinaressa Gardens until November 26th, 2023.
The installations on display examine new technologies and construction methods that minimize energy consumption through circular design and generate creative, organic, and recycled building materials in response to climate change. Participants of 'Time Space Existence' also address social justice by offering living options for displaced populations and minorities. In contrast, others investigate the conflicts between the built urban environment and the natural environment around it to uncover the potential for cohabitation.
A conflict with structure is one of the concepts on display this year. Several installations address innovation and sustainability issues by showcasing designs that are the product of mediation and interaction between old and new building processes by challenging traditional craftsmanship and its growth with modern technology.
The Time Space Existence exhibition is open to the public till November 26, 2023.
The European Social Place (ECC)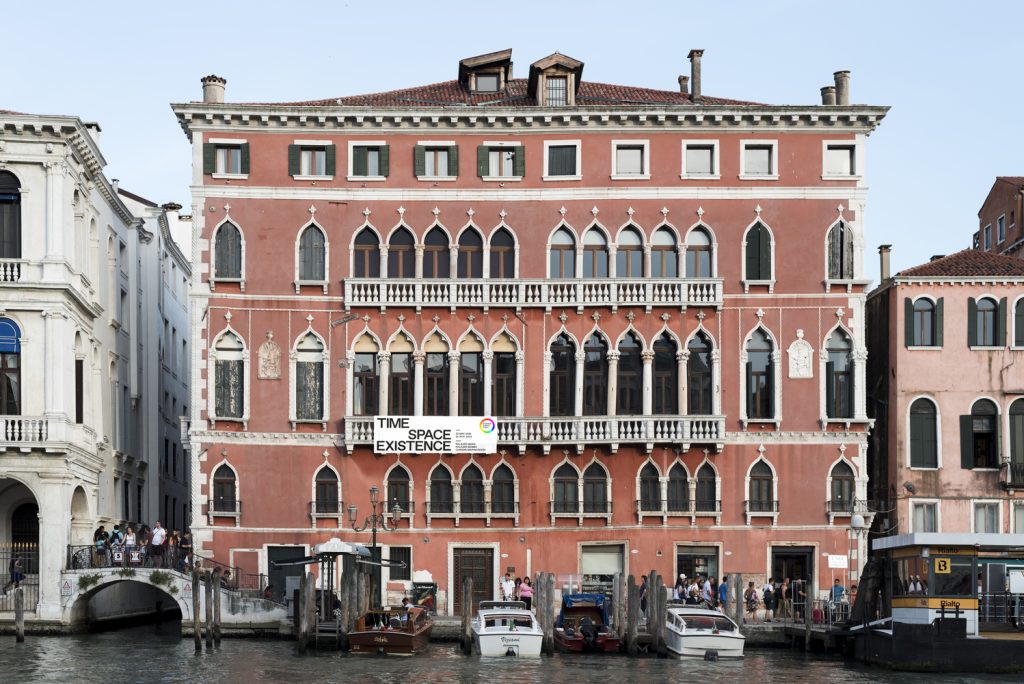 The European Social Place (ECC) is a non-profit organization promoting and fostering social trade and exchange across Europe and worldwide. It is a platform for artisans, engineers, and scholars from other countries to collaborate, display their work, and discuss various societal and social issues.
The ECC, based in Venice, Italy, was founded in 2002 by artist René Rietmeyer to develop further and enhance intellectual and cultural interchange. It is based at several places across the city, including the well-known Palazzo Mora, Palazzo Bembo, and Palazzo Michiel. These venues assist large-scale operations such as concerts, meetings, and studios.
One of the ECC's primary activities is participating in the Venice Biennale, a world-renowned craftsmanship exhibition held biennially in Venice. The ECC organizes and oversees shows showcasing modern craftsmanship and engineering from Europe and beyond as part of the Biennale. These performances usually address topics related to social character, legacy, sustainability, and cultural challenges.
The European Social Community aims to contribute to advancing European culture by reinvigorating decisive reasoning and fostering dialogue across diverse societies and creative fields. The ECC aims to build bridges between people, networks, and nations through its activities, creating a sense of solidarity and common esteem throughout Europe's many social scenes.
Here are some of the installations from the exhibition:
ACTA – Action through Architecture & CISP Comitato Internazionale per lo Sviluppo dei Popoli | Marinaressa Gardens
ACTA, a building firm situated in Niger and Zurich, combined efforts with the Comitato Internazionale per lo Sviluppo dei Popoli, a common society association, to rethink an imperative piece of social design. Their cooperative exertion made The Classe Rouge, a creative homeroom model that tends to the squeezing need for a top-notch school framework in Niger.
The Classe Rouge stands apart because of its interesting plan and smart development. Enlivened by the calculation of the parabola, the homeroom takes on a curved shape. This plan decision fills a down-to-earth need: it assists the construction with enduring the inexorably blistering environment of Niger. The utilization of balanced-out and compacted earth blocks (SCEB) further upgrade the study hall's capacity to adjust to difficult environmental conditions.
Besides, the undertaking presents a development framework in view of portable formwork. This creative methodology brings a few advantages. In the first place, it considers effective development regarding both time and cost. By using this versatile formwork framework, the development cycle becomes smoothed out and more cutthroat, guaranteeing that homerooms can be implicit in an opportune and practical way.
Generally speaking, the joint effort among ACTA and the Comitato Internazionale per lo Sviluppo dei Popoli has made the Classe Rouge a model that tends to the requirement for further developed school foundations in Niger. Through its exceptional plan, which considers the environmental difficulties of the locale, and its creative development framework, the venture means to give an economical and useful answer for the developing interest in quality study halls.
Coburg University of Applied Sciences and Arts | Palazzo Mora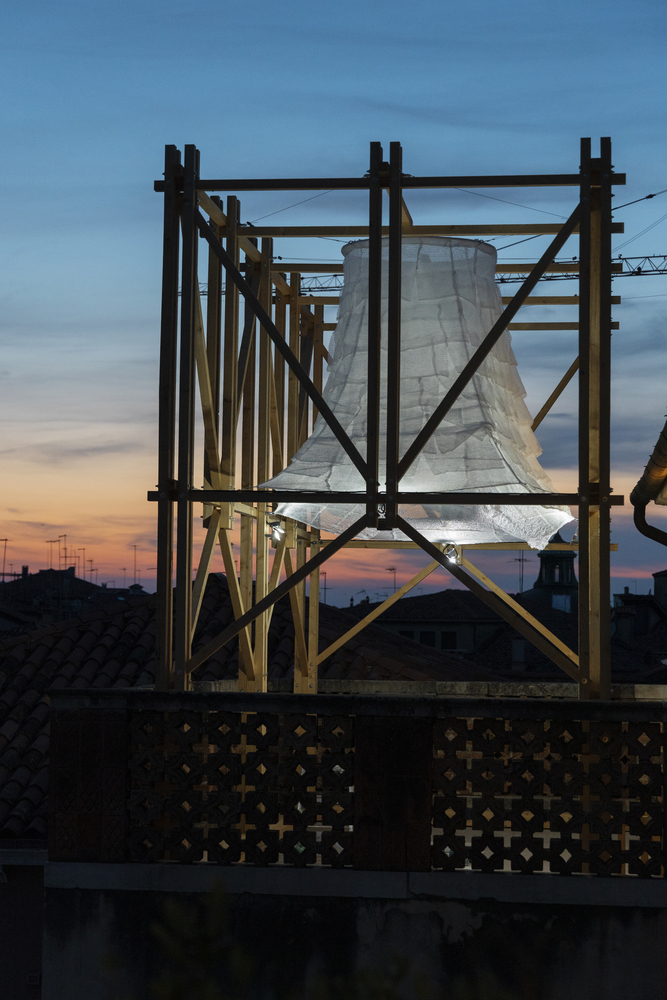 The University of Coburg succeeds in all fields of applied sciences, including humanities, engineering, as well as social and natural sciences. The College is notable in the field of design, with undergraduate courses in architecture, interior design, integrated product design, and civil and structural engineering. It has a laid out interdisciplinary master's degree in design and master's level courses in the preservation of historical monuments in cooperation with the University of Bamberg.
The School of Design's curriculum centers around sustainable development and expansion, including recycling and reuse of existing structures. One of the central places of the Department of Architecture is working with simple construction methods and ideal utilization of sustainable assets like wood.
Angelus Novus Collaborative: Princeton University & SOM | Palazzo Mora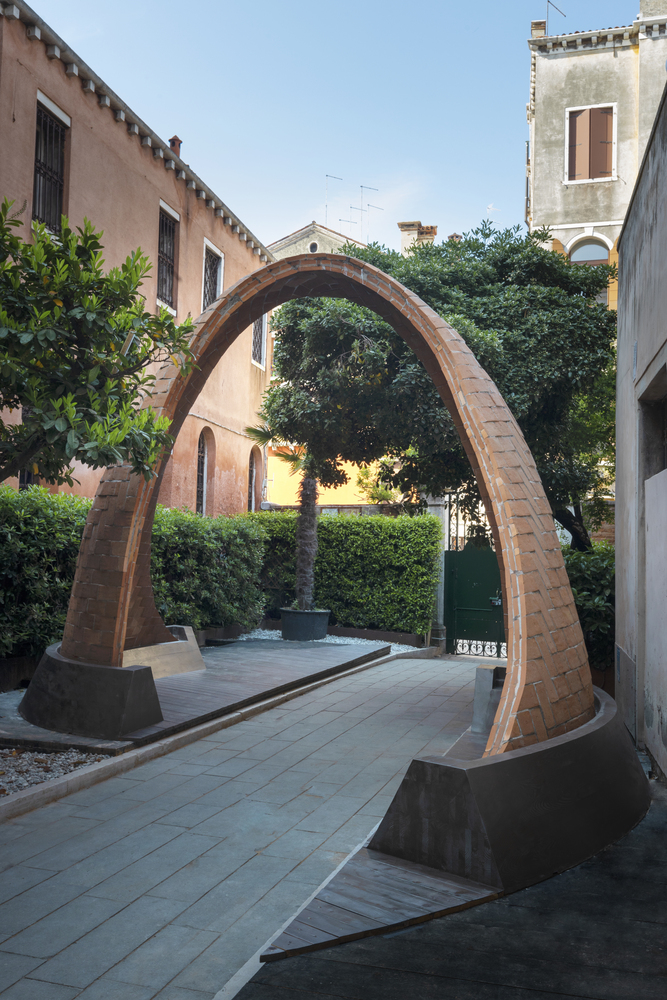 One more curved structure in the 2023 Time Space Presence display is the consequence of a coordinated effort between Princeton College and SOM. Taking motivation from key masterpieces and designing, their Angelus Novus: The Courier of Development establishment expands on Brunelleschi's design advancement of oneself supporting arch for the Florence Cathedral while introducing a clever way to deal with the development that bridles new innovation: a vault worked manually, utilizing an increased reality connection point to direct the position of every block.
Urban Radicals, Local Works Studio, AKT II | Marinaressa Gardens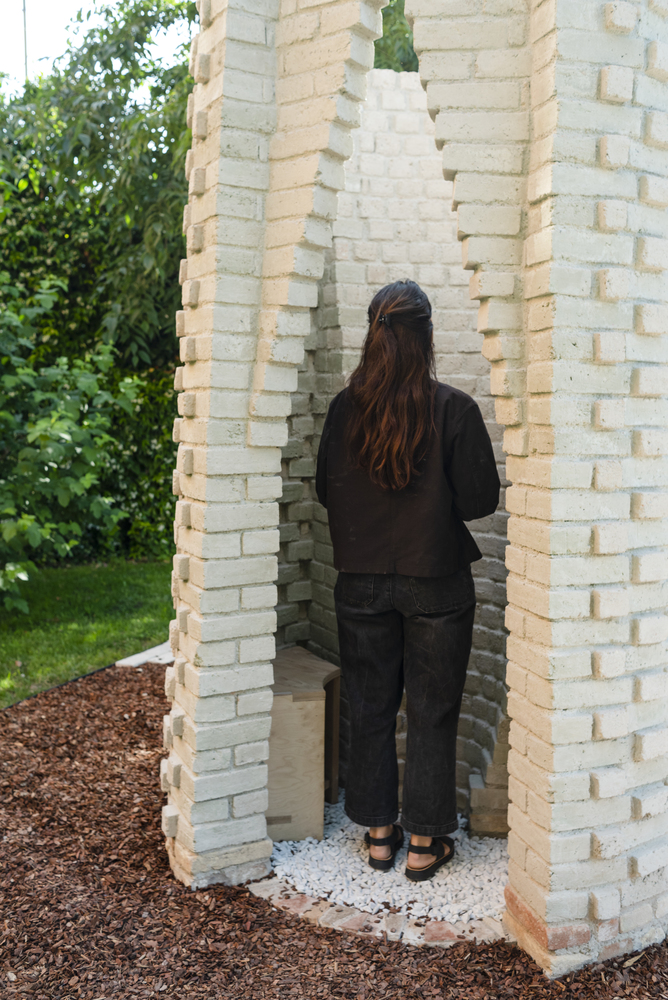 The utilization of block goes on at Marinaressa Gardens with Urban Radicals' entrance – one that unites with material analysts Local Works Studio and configuration engineers AKT II and addresses both environmental change in the city of Venice and the development of natural structure materials.
Each time the Venetian channels are dug around 500m3 of residue is gathered, with the most un-contaminated silt discarded on the shores of an uninhabited island, 2.5km from Venice. Urban Radicals' structure shows the capability of involving this waste silt as a low-carbon block structure that hypothesizes on the significance of shaping shut circle frameworks for our urban communities in a period of environmental crisis.
Takaaki Fuji, Hiroya Inage & De Yuan Kang | Marinaressa Gardens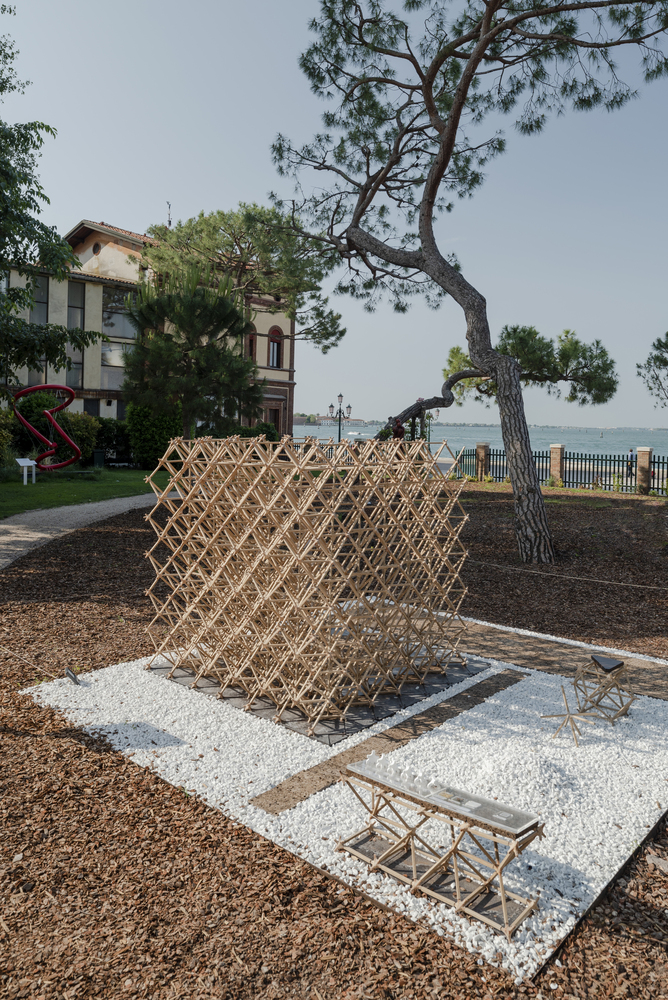 Takaaki Fuji, the founder of tyfa/Takaaki Fuji + Yuko Fuji Architecture, is an architect who has practical experience in circular architecture, utilizing performance-based design and biobased materials. Hiroya Inage is an architect with expertise in digital design, while De Yuan Kang is situated in Singapore and knowledgeable in projects abroad. The three are working on the VENETI-AN project under Mitsubishi Jisho Design, Japan's oldest architectural design firm founded in 1890.
Takaaki Fuji, Hiroya Inage, and De Yuan Kang carry a new perspective on the idea of waste variation through their creative Japanese Teahouse INstallation called VENETI-AN. This cooperative exertion plans to animate conversations on socially and ecologically manageable building arrangements. What separates this establishment is its clever utilization of natural materials, explicitly natural and paper-based squander, as building materials. By embracing the standards of circularity and underscoring regenerative and local design, they challenge conventional ideas of development. VENETI-A grandstands their obligation to investigate elective methodologies that promote sustainability and resourcefulness in architecture.
Snøhetta | Marinaressa Gardens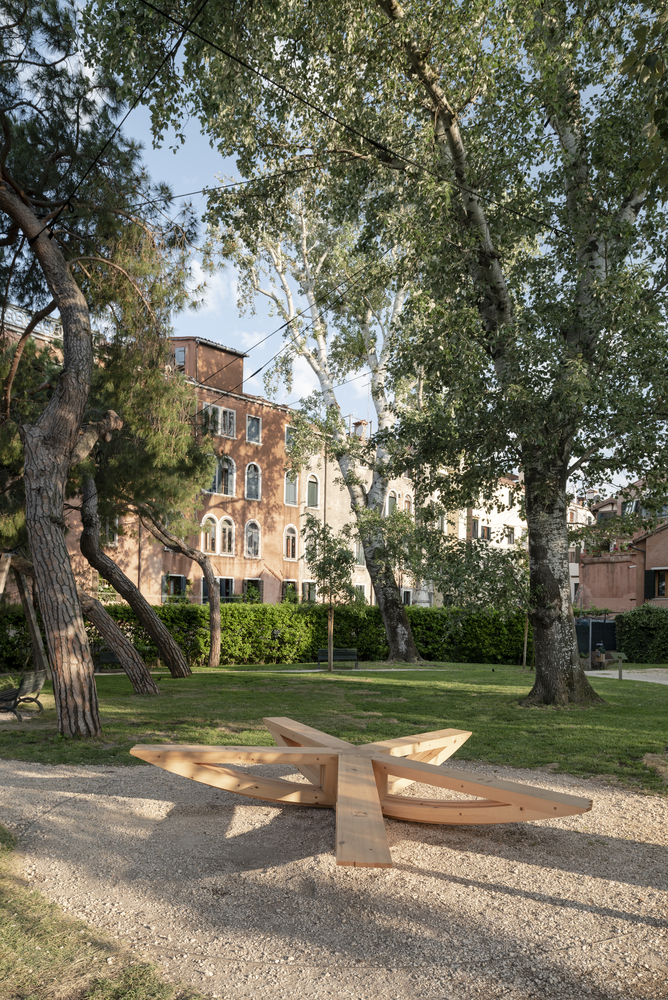 Snøhetta contributes to the Time Space Existence with an idea of locality, explicitly the installation's establishment site inside the very Marinaressa Gardens. Inside the densest forest of trees with perspectives on the tidal pond, the studio has made Offset, a Counterbalance in the area with aggregate furnishing which has many properties; these properties can be a seat, a seesaw, a room and many more depending on the usage. Its architecture and the garden area it creates emphasize the themes and dichotomies of balance and instability, as well as rising and falling.
University of Stuttgart ILEK, Marinaressa Coral Tree | Marinaressa Gardens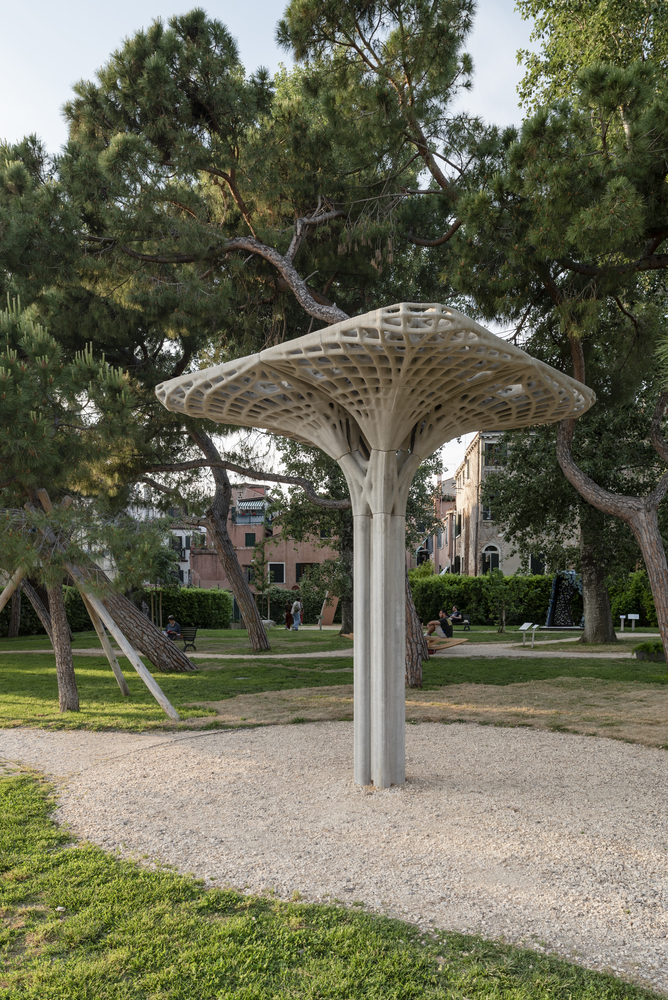 The University of Stuttgart is one of Germany's major technological institutions, with the guiding slogan "Intelligent systems for a sustainable society." The Institute for Lightweight Structures and Conceptual Design (ILEK) and the Institute for Control Engineering of Machine Tools and Manufacturing Units (ISW) collaborate on an interdisciplinary basis at the University to link modern design and manufacturing methods of lightweight structures for tomorrow's sustainably built environment.
Florian Busch Architects | Palazzo Mora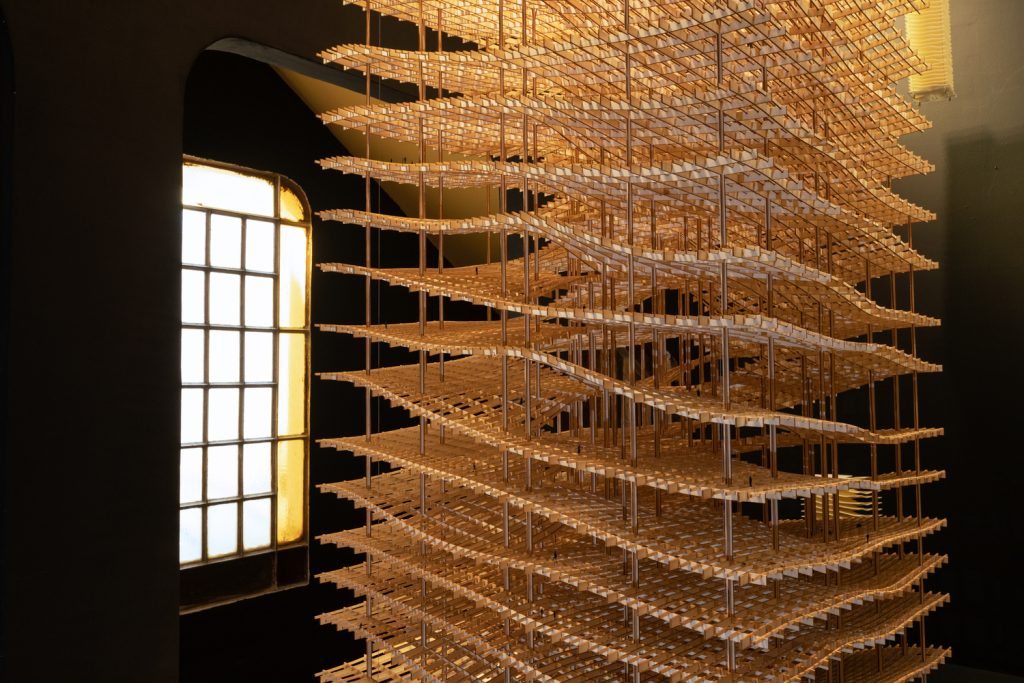 Florian Busch Architects (FBA) is an architectural and urban design firm. FBA, based in Tokyo, depends on a global network of the industry's finest professionals to ensure that a wealth of expertise and creativity drives every project to solutions that go beyond the expected. FBA's work includes a diverse range of structures and buildings of various scales. The research team at FBA is interested in socio-cultural processes as well as the study and development of novel materials and construction technologies.
MADWORKSHOP with Gigante AG | Marinaressa Gardens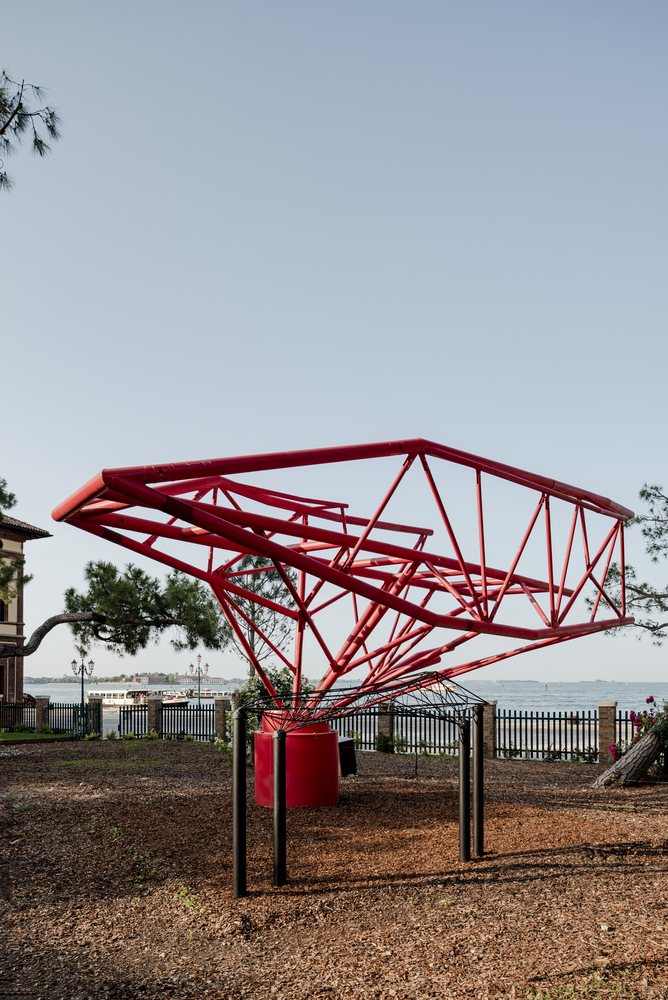 MADWORKSHOP collaborated with Gigante AG to present another structure that combines human engagement with mechanical accuracy. Students developed and built the award-winning Arroyo Bridge, an experiment combining architectural coordination, robotic manufacture, and the creative potential of structure into form. The bridge was erected in California and crossed a 25-meter gorge. Arroyo Bridge Section (8.5m x 3.9m x 4.4m) is a sculpture replicated for the Venice show, and its asymmetry and structural intricacy provide a link between handcraft and machine-made things.