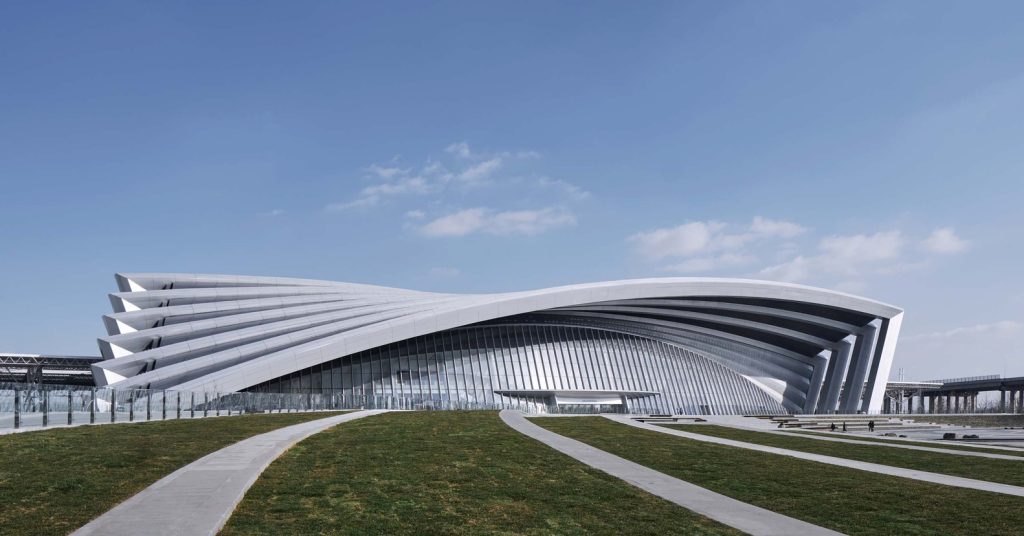 In 2021, DuShe Architectural Design designed the China Yellow Sea Wetlands Museum. The space of the traffic building and the exhibition building have a natural typological similarity. The tall waiting room and platform space at the railway station are ideal for converting into exhibition space. The conversion of abandoned train stations into other uses has long been a precedent on a global scale.
Yancheng desperately needed a window to display wetland culture to the outside world after the Yellow (Bo) Sea Migratory Bird Habitat was officially added to the World Heritage List. The railway station is right next to the newly constructed wetland park. After being transformed into a wetland museum, it became a new landmark for displaying Yancheng wetland culture.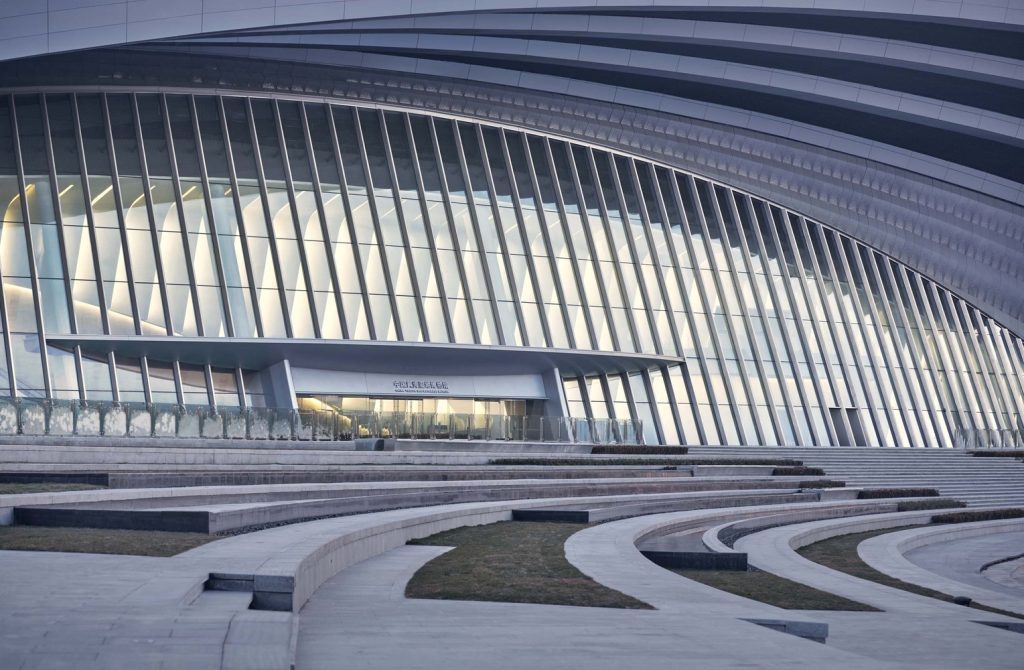 The original railway station has a space truss structure, and the low local floor height makes meeting the exhibition requirements difficult. To meet users' needs, the renovation design keeps the lower concrete structure, removes the existing grid, and adds a steel structure roof. The reticulated shell structure is strengthened with a large-span truss, and the roof shape can be realized without relocating the original structure and foundation.
Regarding spatial relationship, the design maintains the original railway station's architectural scale and spatial relationship, refines the original architectural language and creates a novel and modern architectural image. The museum's public hall uses the existing structure to create an open and transparent urban public living room.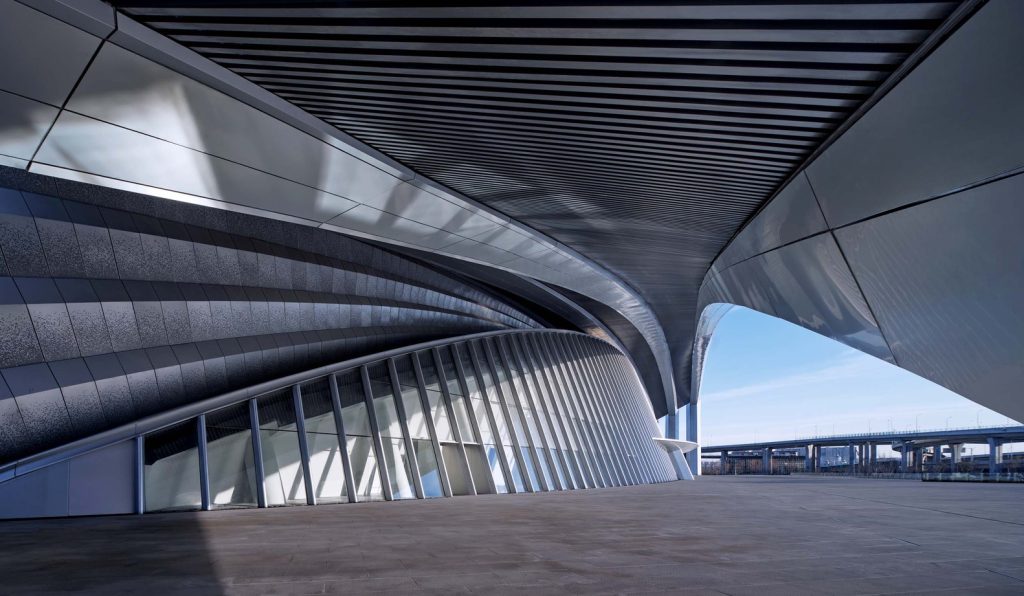 The curtain wall design uses a steel frame system with load-bearing top and bottom to maximize the transparency of the building's facade. The high-precision steel profiles are only connected to the main structure at the top and bottom, eliminating the need for a structural fulcrum in the middle. The steel column of China Yellow Sea Wetlands Museum is exposed up to 24m, and the visual effect and structure of the curtain wall are expressed unifiedly.
The roof modeling begins with the original building corner, generates the contour line using the tangent of the arc line as the direction, and forms a rhythmic and unified roof shape using the gradient technique. The silver-white linear elements also echo the intention of the red-crowned crane feathers, Yancheng Wetland's protected animal.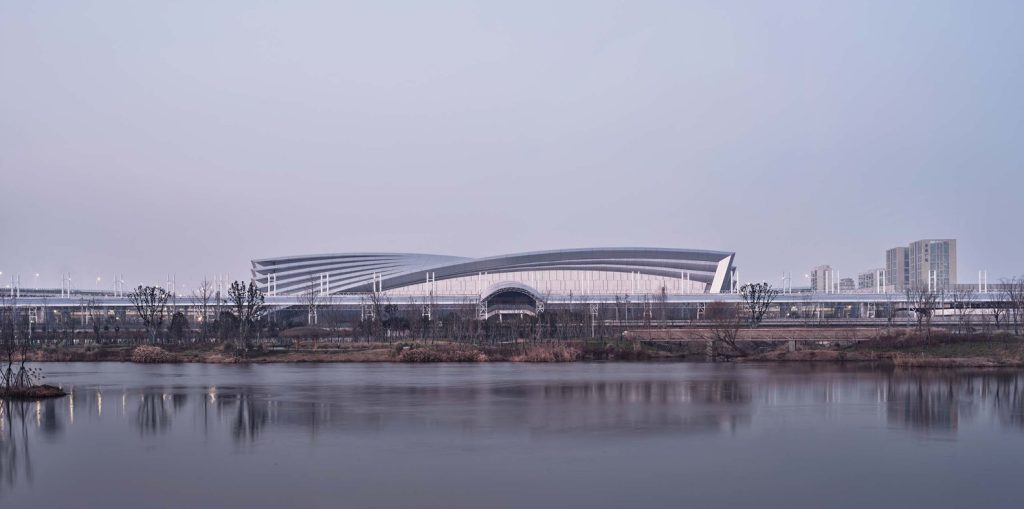 During the program design stage, the structural engineer works closely with the architect's modeling design. They collaborate from the initial folded plate plan to the grid plan and eventually settle on a hexagonal truss + contact truss plan. All departments cooperate closely to ensure the roof's shape and structure are consistent.
During the railway station building renovation, the original station square and waiting platform were preserved and utilized. The ramp leading to the station square was transformed into a city square while the waiting platform was converted into an outdoor exhibition area. The original railway tracks, being the city axis, establish a connection between the museum area and the high-speed rail new city area, thus becoming the most vital part of the entire urban design.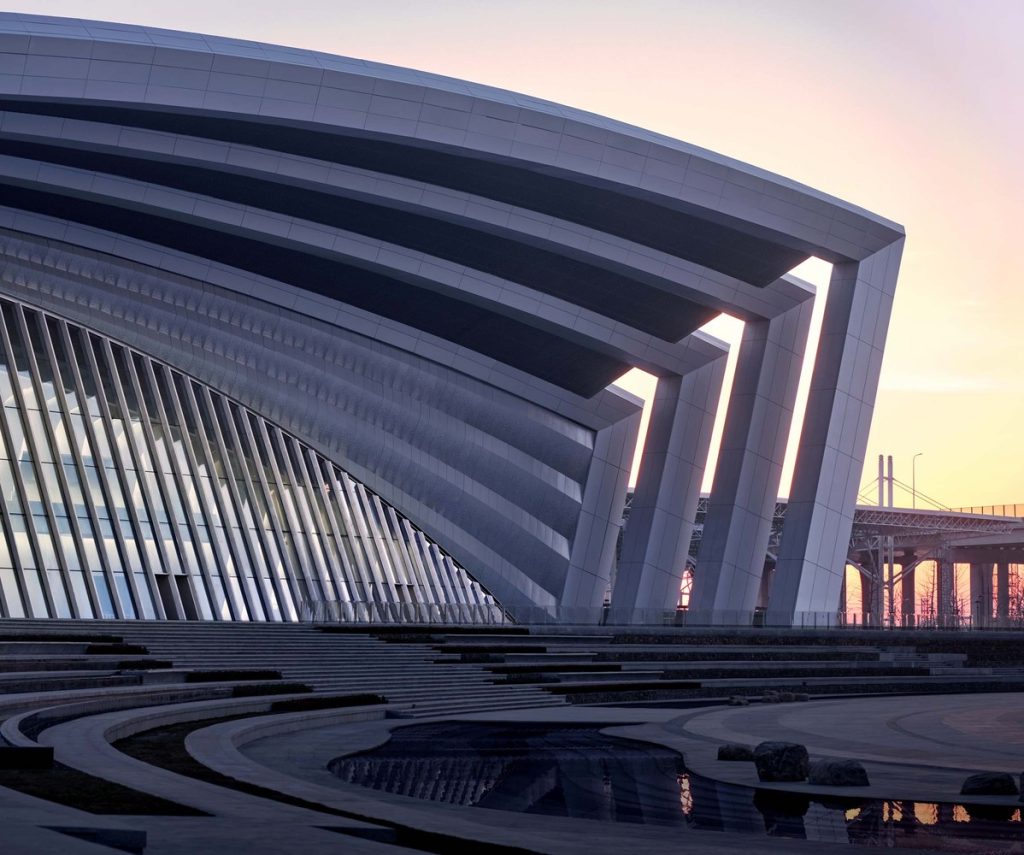 Project Info
Architects: DuShe Architectural Design
Area: 18573 sqm
Year: 2021
Lead Architect: Kege Ling
Interior Design: DuShe Architectural Design, Juntao Kong, Qianlan Wang, Xinzhun Xie
Landscape Design: DuShe Architectural Design
Lighting Design: Shanghai Gradient Lighting Design Co. Ltd.
Green Building Consultant: Jiangsu Hancons Energy Saving Technology Co. Ltd.
Construction: China Construction Eighth Engineering Division Co. Ltd.
Interior Construction: Suzhou Gold Mantis Construction Decoration Co. Ltd.
Landscape Construction: Hangzhou Landscape Design Institute Co. Ltd.
Design Team: Limin Wang, Juntao Kong, Wenchao Liu, Wanghui Yang, Xinzhun Xie, Zhiguo Wang, Ding Zhang
Project Management: Yanning Xu, Tianchen Zou
Client: Yancheng Railway Investment Development Co., Ltd.
Cooperative Design: Arcplus Institute of Shanghai Architectural Design & Research Co.Ltd.
Curtain Wall Consultant: BRM Façade Technology Shanghai Co. Ltd.
Logo Design: Allin Design Consulting Shanghai Co. Ltd.
Civil Air Defense Consultant: Yancheng Architecture Design & Research Institute Co. Ltd.
Wind Tunnel Test: Technology Center of East China Architectural Design and Research Institute Co. Ltd.
Prefabrication Consultant: Technology Center of East China Architectural Design and Research Institute Co. Ltd.
Photographs: Yong Zhang