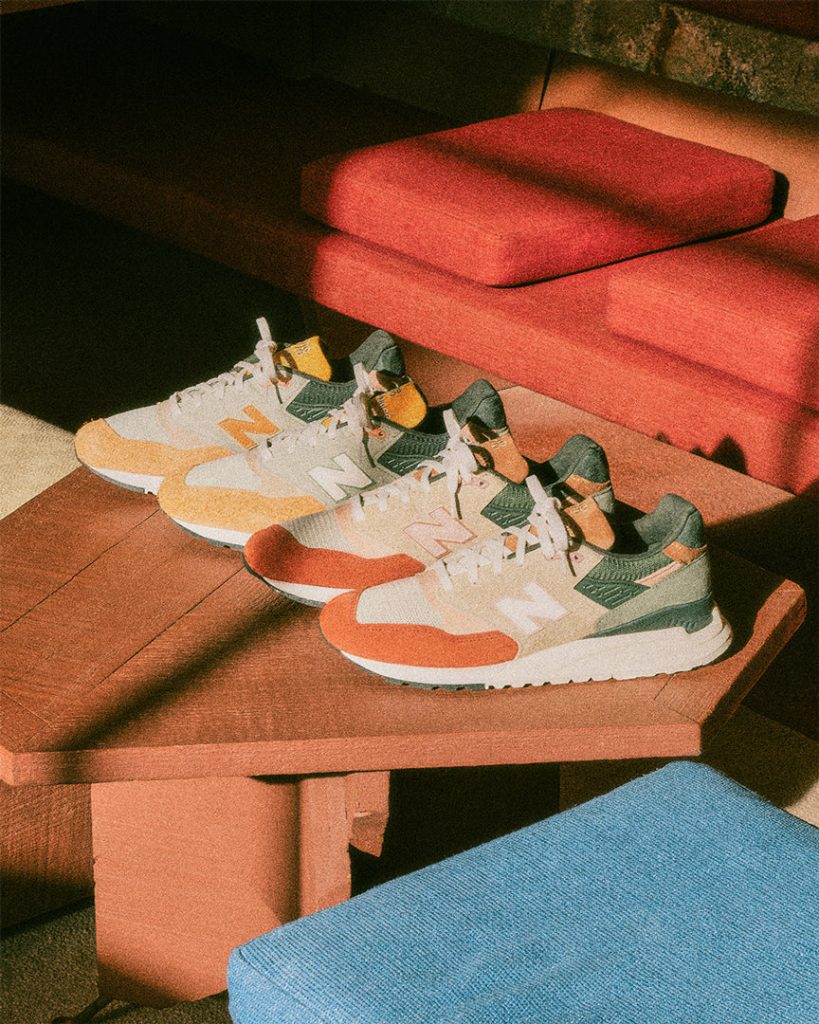 Ronnie Fieg, the founder of Kith, has collaborated with the Frank Lloyd Wright Foundation to develop a New Balance shoe inspired by Wright's utopian Broadacre City designs.
The Frank Lloyd Wright Foundation and Ronnie Fieg for New Balance Made in the USA 998 – Broadacre City has a basic mesh upper with pigskin suede and hairy suede overlay panels for a diverse feeling of texture. The model is available in two distinct colors, with milky white alongside earthy brick red, warm apricot, and olive green hues inspired by Wright's utopian metropolis design, Broadacre City.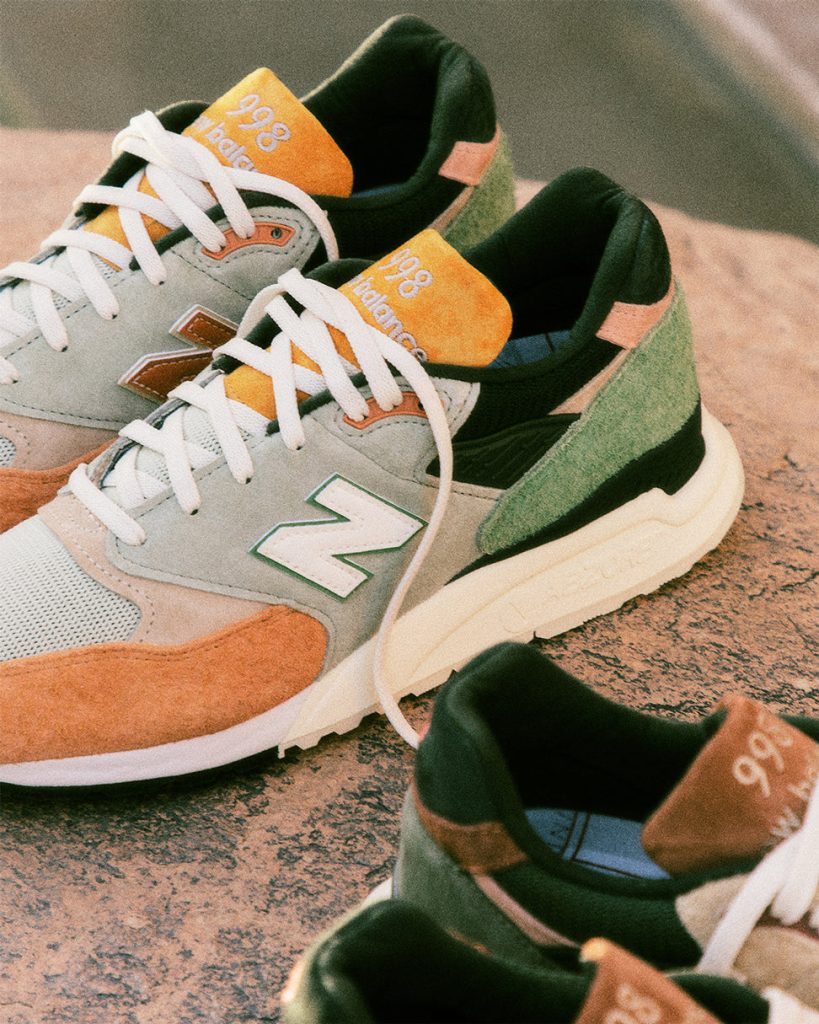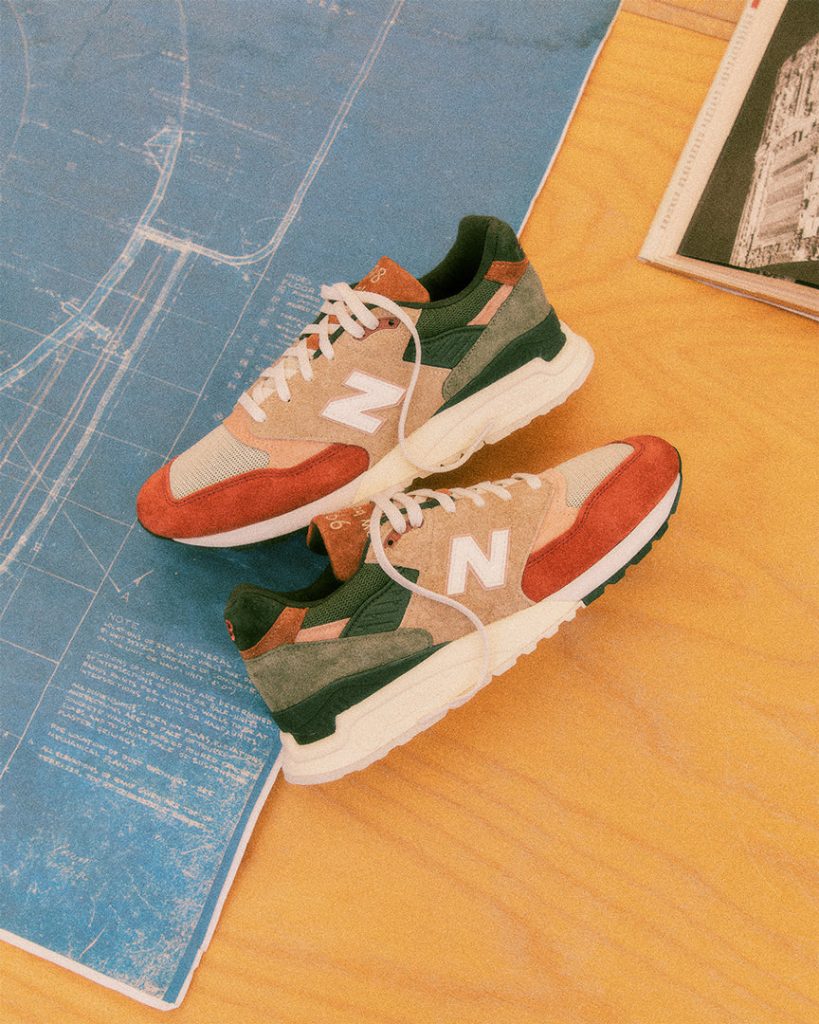 Stuart Graff, President and CEO of the Frank Lloyd Wright Foundation said, "What I love about Wright's work is the connection with nature—whether it's abstractions of natural forms in his stained glass, his use of natural materials, the seamless flow from inside to outside, and the inspiration of the landscape in Wright's forms. As the head of the Frank Lloyd Wright Foundation, I'm humbled to take something that has inspired me for most of my life, and use it to inspire others to design, build, and live better—through harmony with the world around us."
Katherine Hernandez, Graphic Designer at the Frank Lloyd Wright Foundation said, "I love the way Wright combined nature with timeless design in such a way that the contrast is enhanced through color and light. Wright thought through every detail and made sure people felt a certain way wherever they were in the space. My work continues Wright's legacy by communicating his brand, spreading his work to the community, and inspiring others through art and design."
Rebecca Baron – Director of Preservation said, "The integration of Wright's architecture with the environment speaks to me often, especially in the present moment. At Taliesin West, we have adopted a values-based approach to preservation, which means we consider both the values present in the physical aspects of the site as well as intangible heritage values. Taliesin West was, from its inception, Wright's "desert laboratory". It was a place for experimenting with new materials, methods, and ideas."
The marketing images were filmed at Taliesin West in Arizona, Wright's final residence and the current offices of the Frank Lloyd Wright Foundation, which oversees the late architect's intellectual legacy.