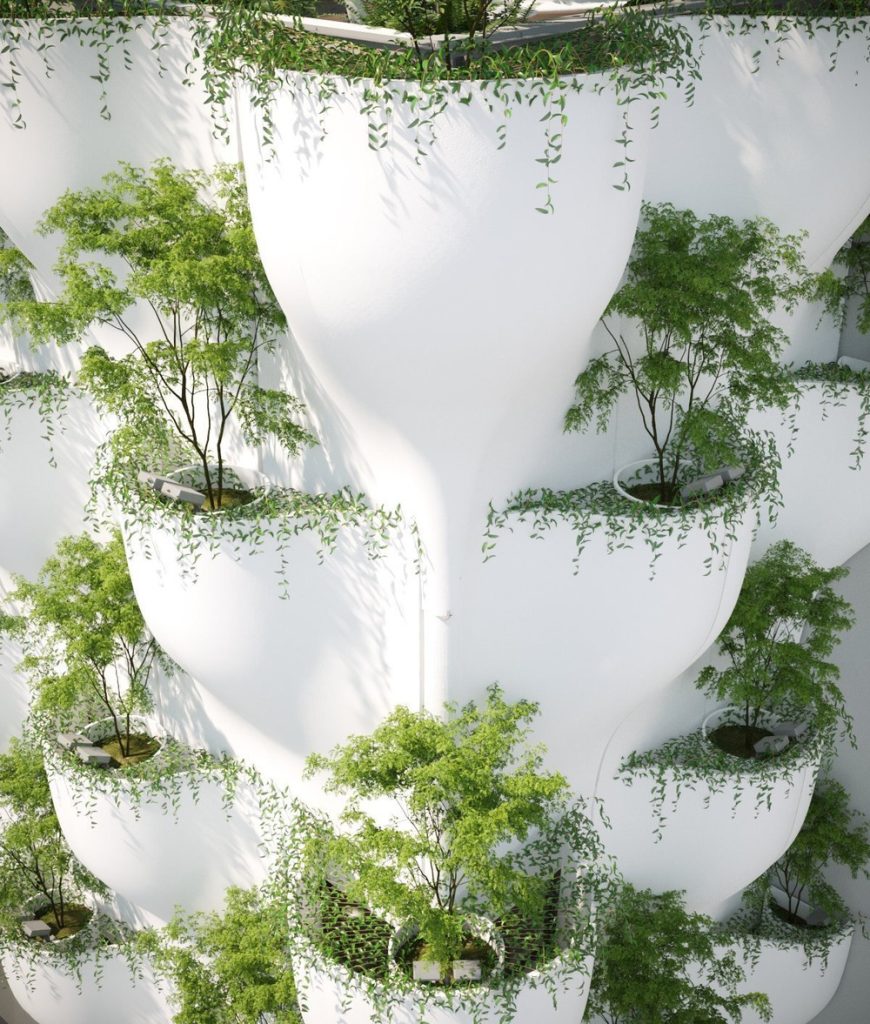 SAVA's Thavi Cosmetic Showroom is a conversion and renovation project in Vinh, Vietnam. Typically, buildings in Vinh City tend to be hastily constructed without much consideration for well-being or are replicated from European Colonial styles. SAVA's proposal, however, is a modern interpretation of tropical architecture that carefully considers the local culture and climate.
SAVA's architecture goes beyond aesthetics, applying a thoughtful design process to raise awareness and appreciation for our surroundings. SAVA's portfolio ranges from residential, hospitality, and commercial projects, including interior design, with additional experience in master planning, housing, and bamboo architecture in Asia and Europe.
A retail building, standing three stories tall, was constructed in the early 2000s to sell electrical and home appliances. The client has sought SAVA's expertise to transform the space into a luxurious well-being and beauty spa. The task at hand is to design a welcoming and visually appealing facade. Additionally, the client has requested abundant natural light and greenery within each area, as the current state of the space is rather dim and damp.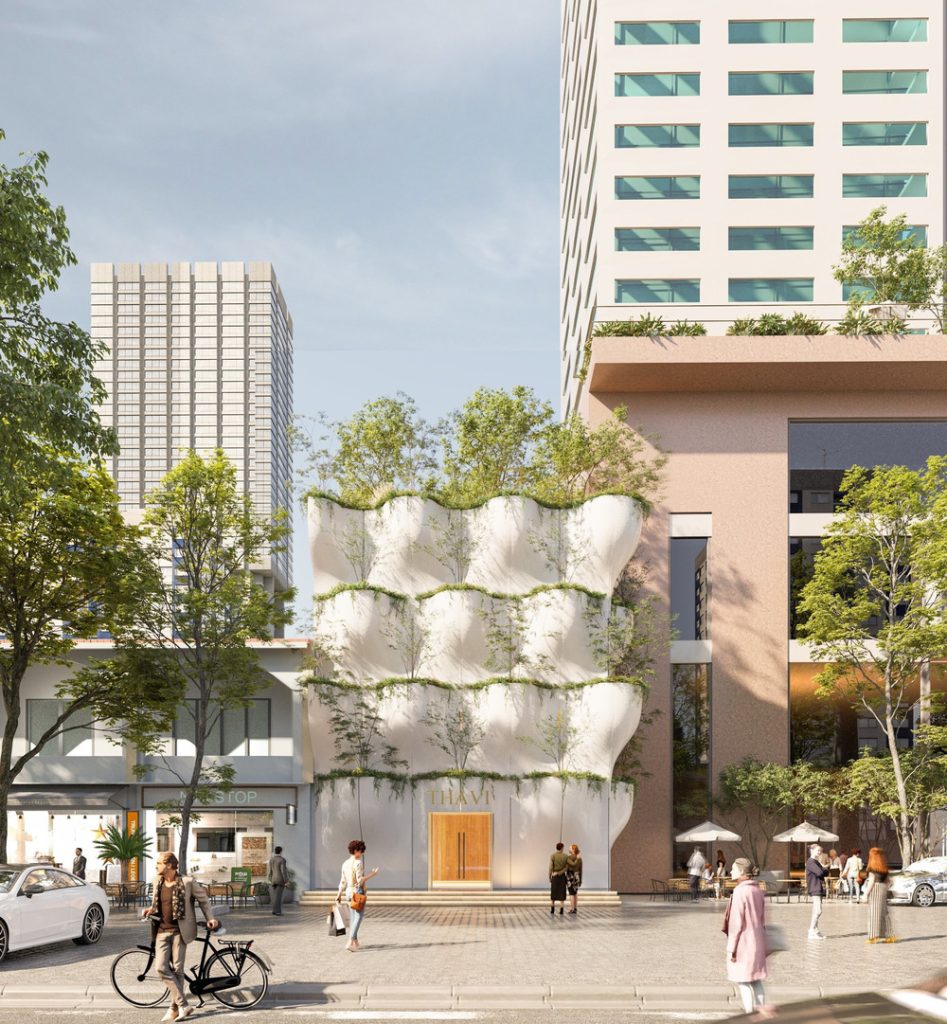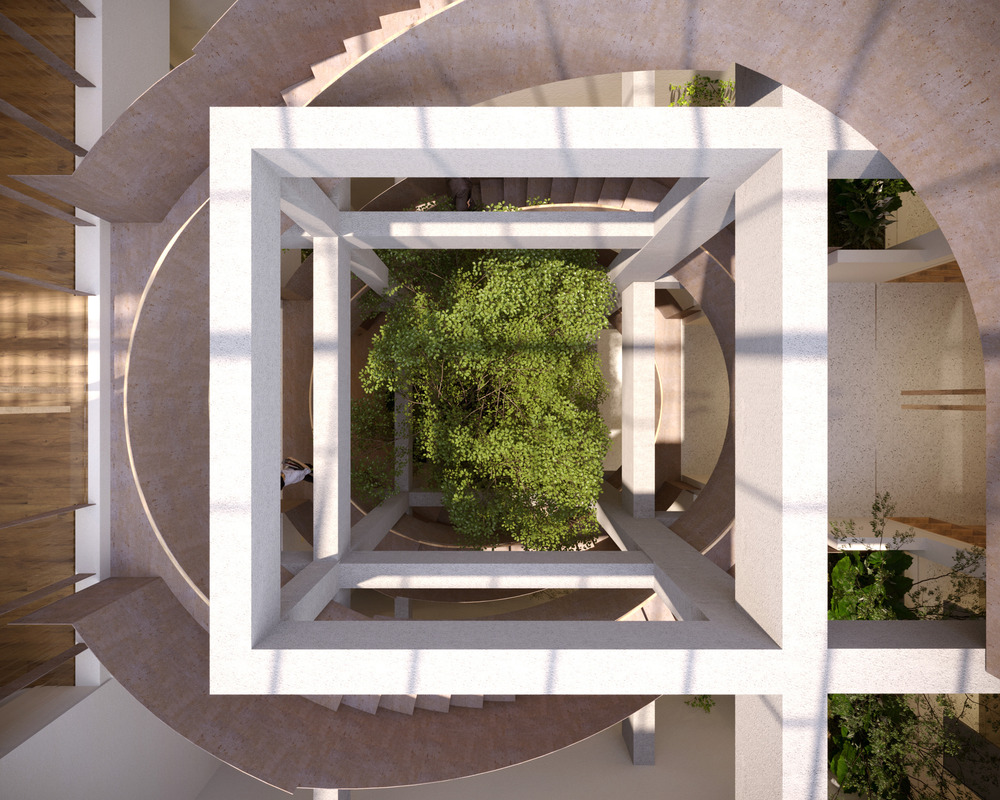 SAVA's solution uses fiber-reinforced concrete (FRP) planters as the building facade. The planters are designed in modules for higher quality and quicker fabrication, and their sizes have been optimized for easy transportation using standard trucks available in Vietnam.
The proposal of Thavi Cosmetic Showroom recommends creating an atrium with a skylight above by removing the current staircase and partial floor slab at the center of the building. This will bring in natural lighting and brighten up the dark corners of the building.
A new curved metal staircase will be installed in the atrium, surrounding a central green courtyard. The same approach will be taken on the back side of the building to allow natural light in from both the front and back facades and the rooftop.