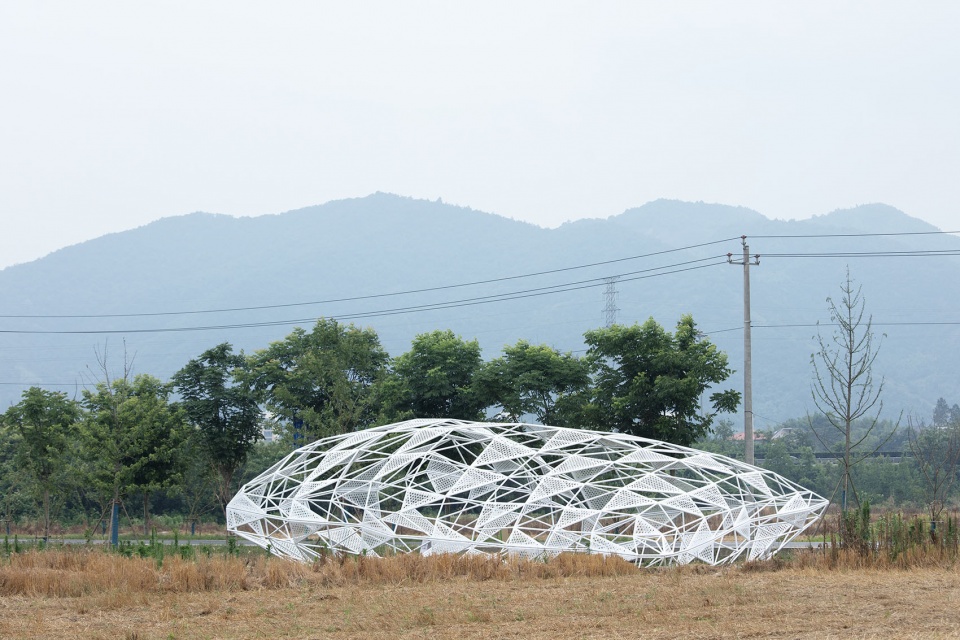 Sun Dayong, Penda China's founder, created a landscape installation called "Dream," unveiled during the first Qingshan Public Art Festival in 2023. His adherence to green environmental values, a lifelong passion for design, and a belief that architecture should provide spatial and psychological comfort to its users have all led to his philosophy of "Less is Love." He has created a series of recent projects widely recognized by the architectural community and beyond by advocating works that express concern for people's well-being and the environment in which they exist.
The Qingshan Public Art Festival brings contemporary art to rural Qingshan Village through four curatorial sections: "Public Art," "Natural Theater," "Live Sound," and "Local Connection." The various sections support the experiences of seeing, hearing, traveling, and learning in various ways, in order to create new connections between the public, art, and nature.
"Dream," chosen by curator Jiang Jian to be the first piece exhibited in the village, effectively opened the festival while also launching its "Local Connection" section.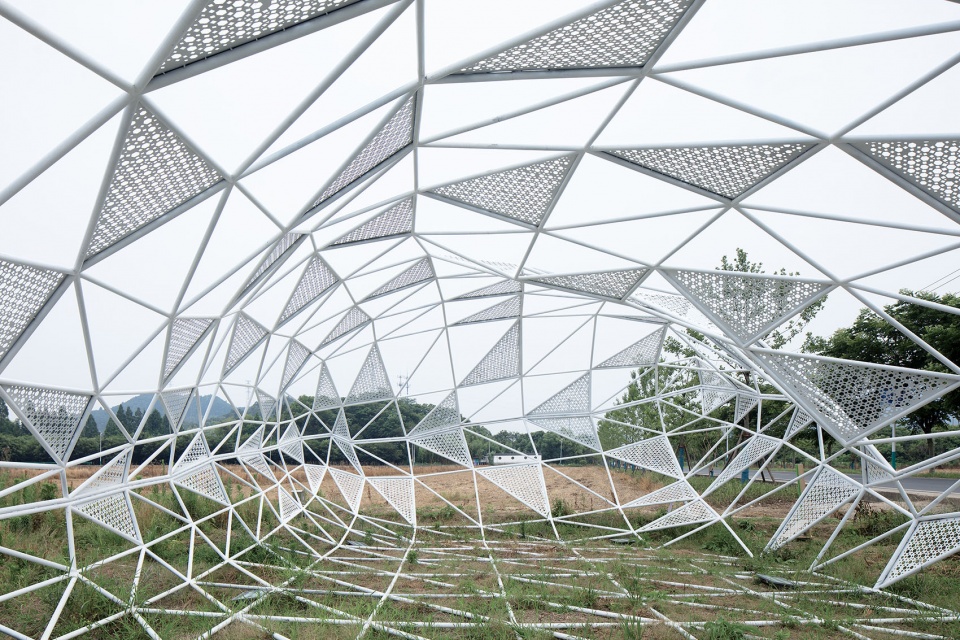 Sun Dayong's work begins with the natural environment and cultural landscape of Qingshan Village and aims to embody the festival's various meditative experiences. "Dream" is a landscape installation inspired by the shape of a pillow that allows visitors to interact with and immerse themselves in an experience that bridges art and nature. Various countryside settings such as lawns, bamboo forests, and reservoirs can be found in varying proximity to the installation within the festival's 15.6-square-kilometer rural area.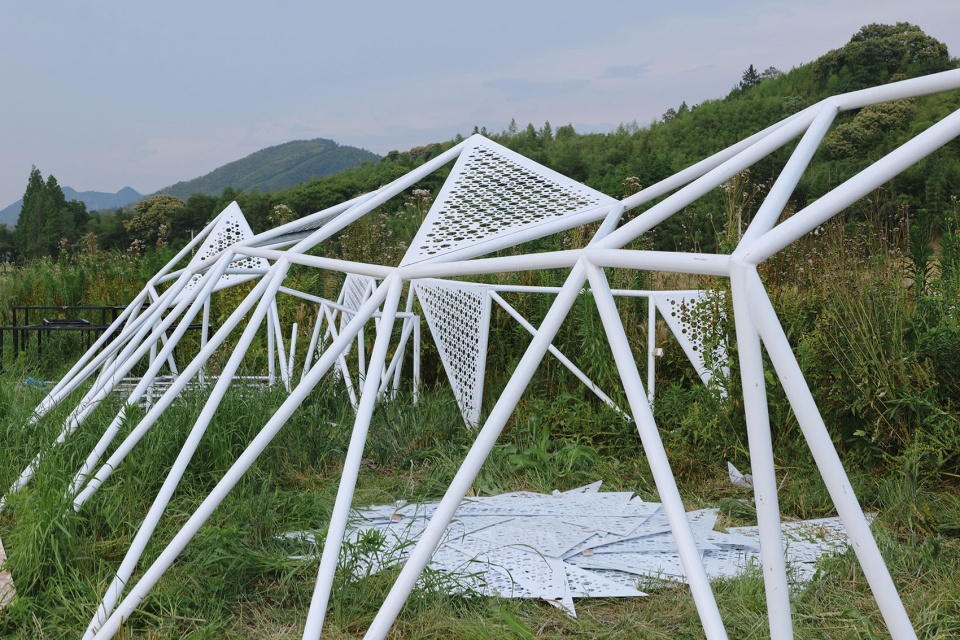 The "pillow's" detailed lace pattern was created using parametric design methods and welded metal, giving the work a gentle, fabric-like texture that results in rich, constantly changing shadows under changing sunlight. When visitors enter the interior of the work and see the difference from the outside, the changes add an aesthetic quality to the atmosphere of the structure and suggest infinite views of the landscape.
"When I first came to the venue, I saw the green hills in the distance as forming the background, and the wheat stretched as far as I could see. I had a kind of reverie at that moment. I felt the desire to lie down there in the evening by myself, quietly watching the stars and listening to the insects in the fields. So when I conceived the project, I used the theme of a dream to create a large "pillow" installation, which would encourage people to pause, and take in their surroundings in a more measured way." – Sun Dayong, founder and principal architect of Penda China.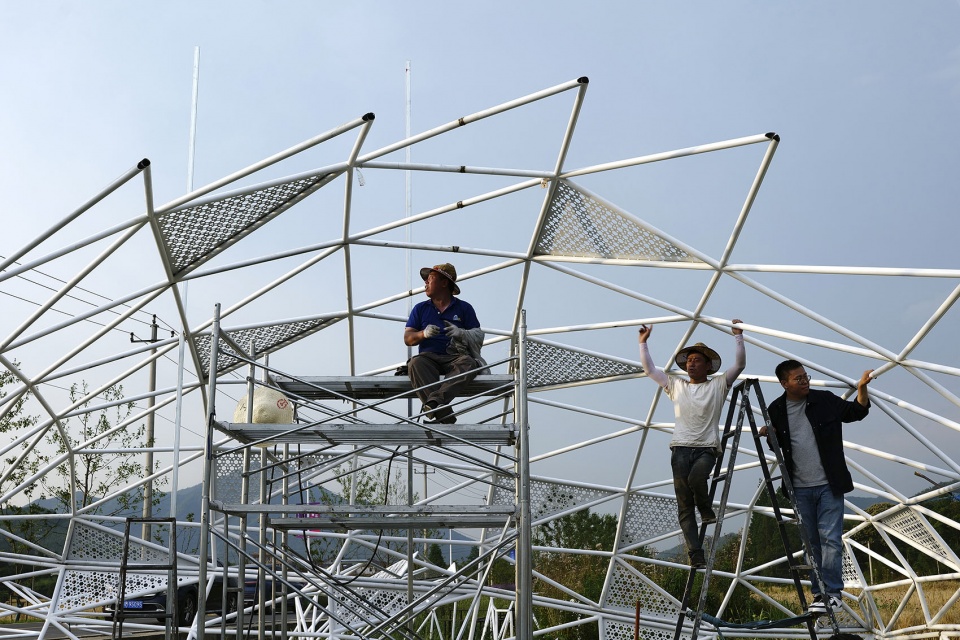 Project Info
Location: Qingshan, Huanghu Town, Yuhang District, Hangzhou, China
Project Type: Installation Design
Material: Metal
Volume: 16,000mm X 10,000mm X 45,00mm
Function: Landscape Art
Construction Period: June 2023
Project Architect: Sun Dayong
Design Team: Penda China
Photographer: Xia Zhi, Zhang Qimin