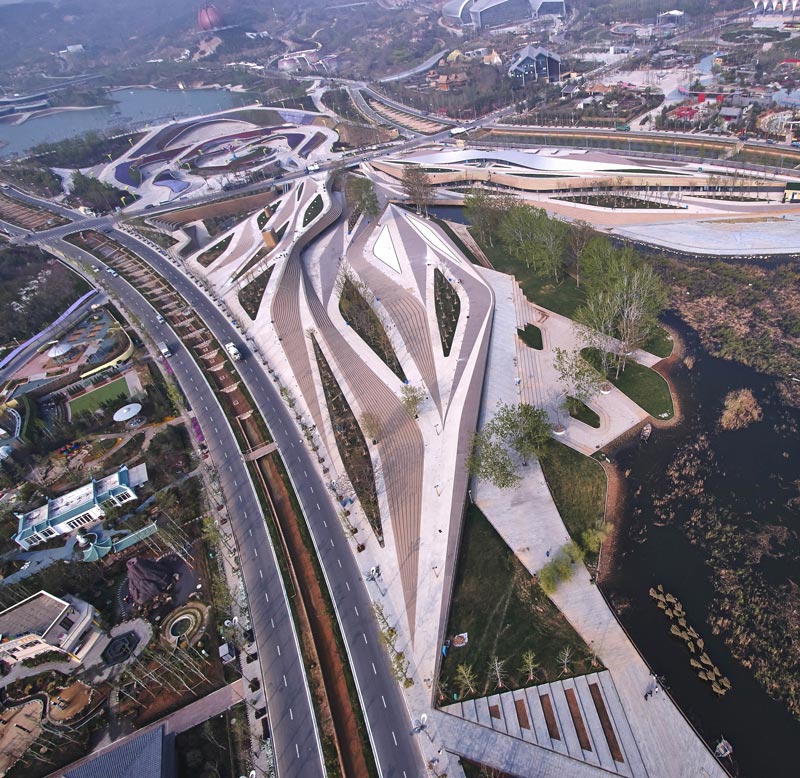 Trailing from the design principles that conceived the Heavenly Water Service Center, the Earthly Pond Service Center inculcates design responding to the three elements of architecture, environment and human in a symposium. HHD_FUN architects delved into the concept of visual drama encircling a lake wetland in Qingdao, China.
The designers have created a sunken courtyard adjoining the lake wetland by colloquial use of the natural gradient. Subsequently, multiple iterations of architecture and landscape elevations set the natural grade levels, integrating numerous access and viewing experiences from every rise and fall. In addition, the central spaces skim down from the surrounding street levels, stepping down to the sunken courtyard, thereby accommodating visitors with remarkable vistas of the marine landscape.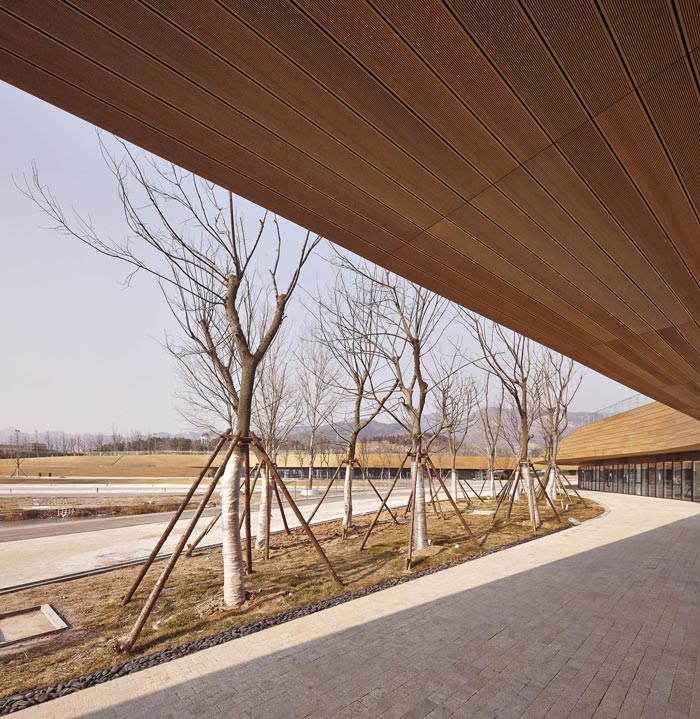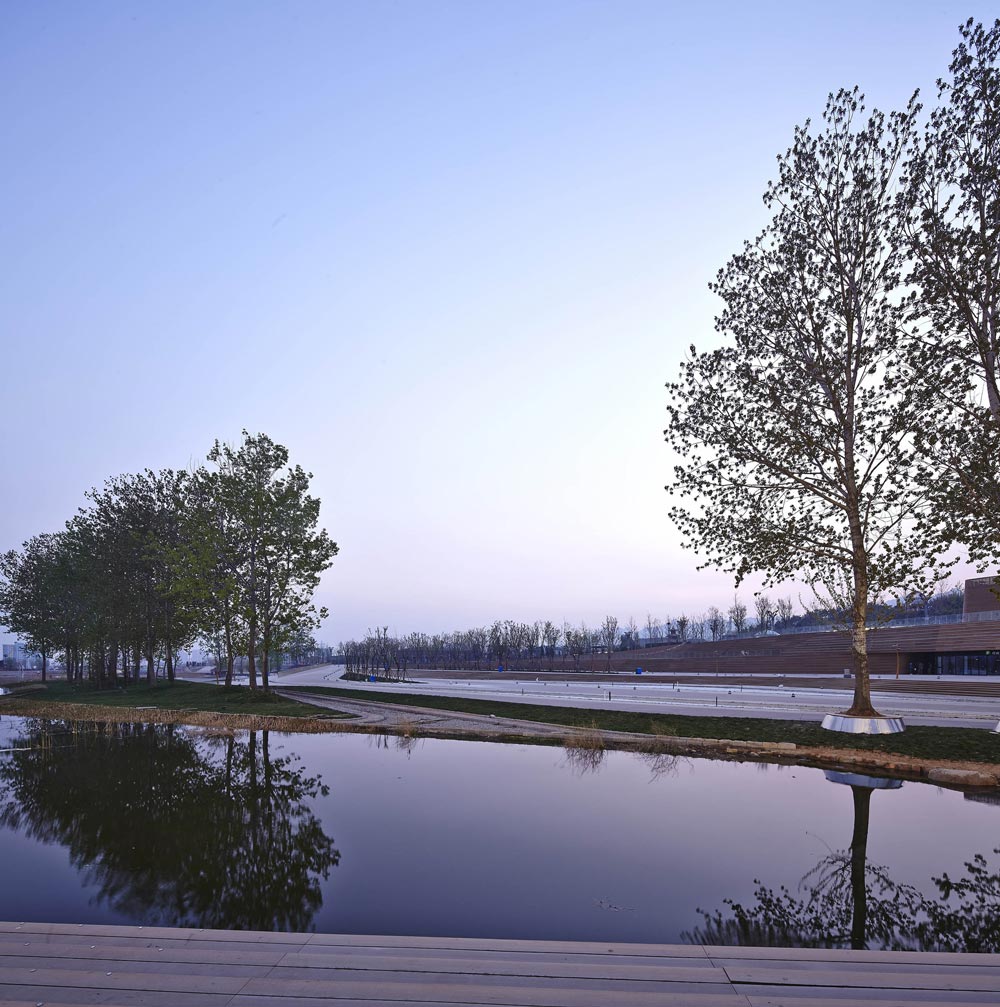 The amusing landform, landscape and vegetation preserve an expansive area. Its extend constitutes hundreds of trees in the Earthly Pond Service Center, held in their entirety. A rooftop platform rises, enclosing a green space coupled with promoting building efficiency and weaving the architecture into the landscape.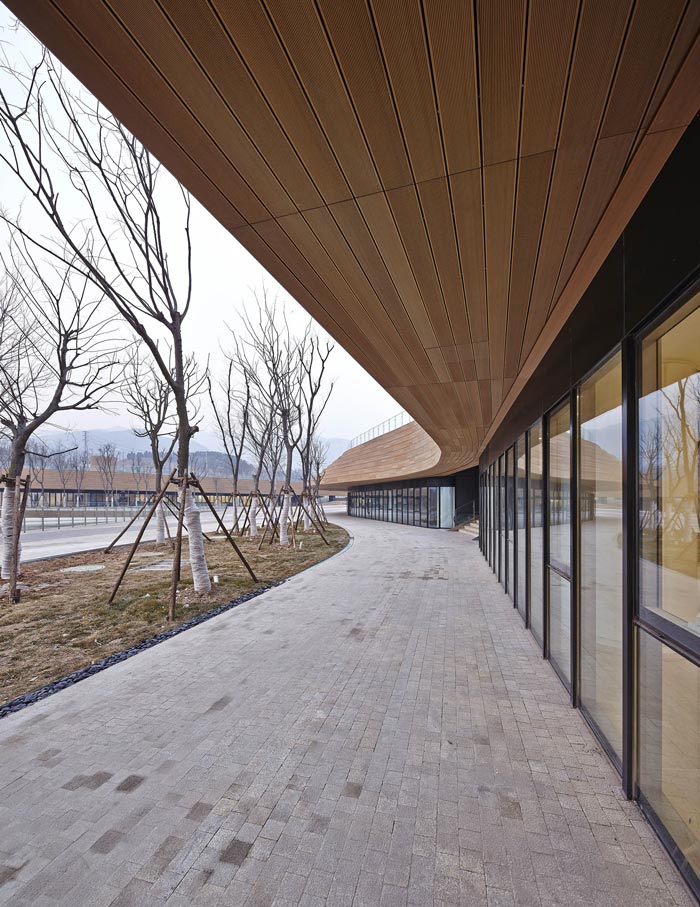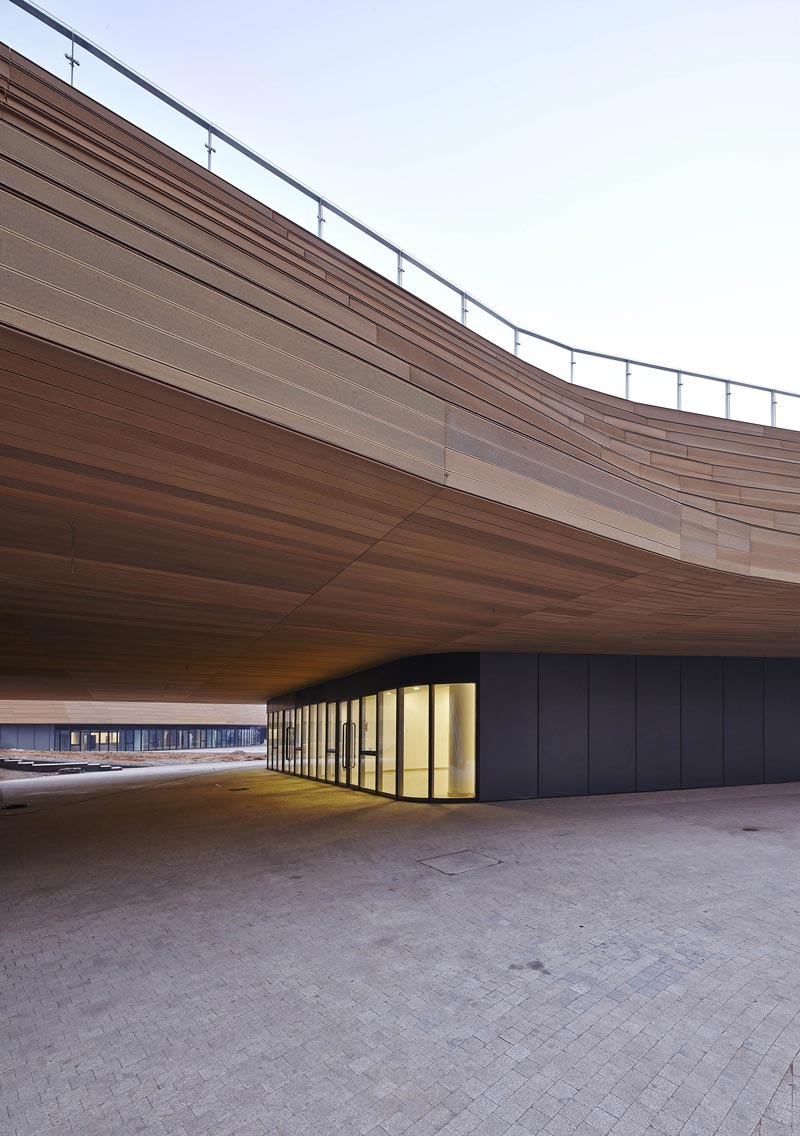 Tweaking the Landscape
The Earthly Pond Service Center follows a multi-trail system that incorporates a three-dimensional diamond-shaped grid system in the design. Also, the grid carries a self-adaptive adjustment adhering to the landform variations and functional needs. Eventually, the overall architecture and landscape retort under the pretext of constant fine-tuning.

The process of adapting the landform coupled with longitudinal modification of elevations created a series of sequential spatial systems. It surmounted levels in the spaces to evolve and become the rooftop platform, observatory deck, plaza spaces, etc., formed after following the landform morphology.
In addition, the step system ensuing the diamond-shaped grid became the transformational element interring these series of spaces. The architecture conceived by HHD_FUN, seen as a variant of parametric control unifies into the geometric approach, delivering a cohesive spatial architectural system and environment.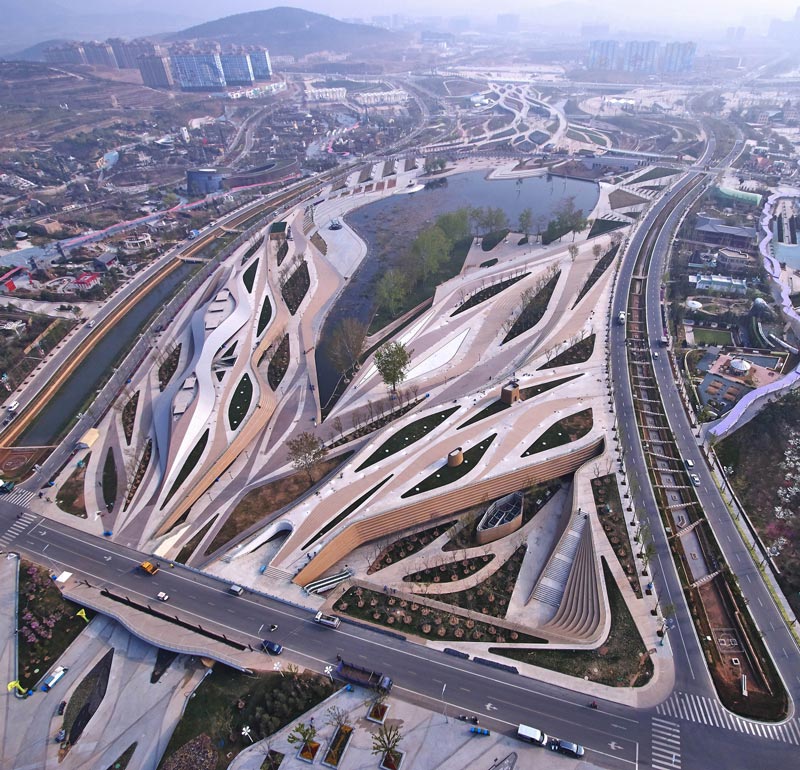 Architects: HHD_FUN
Area: 23000 m²
Photographs: DuoCai Photograph, Zhenfei Wang
Landscape Architects: HHD_FUN
LDI: BDG Qingdao beiyang architectural design co., LTD
City: Qingdao
Country: China