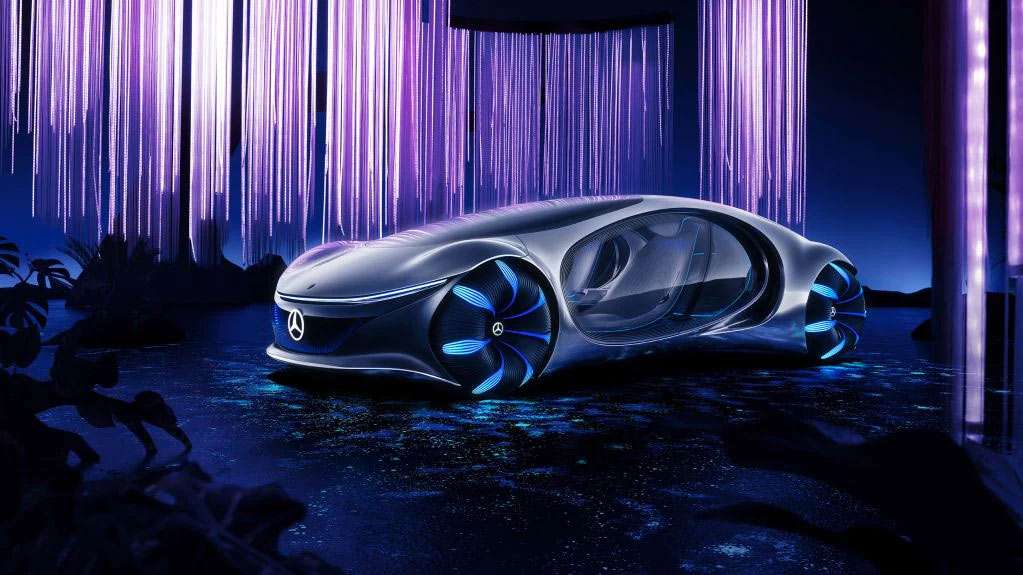 Designed by Mercedes-Benz in collaboration with the AVATAR team, the VISION AVTR aims to embed themes such as sustainability, technology, and innovation uniting the journey to a fully-electric future.
The VISION AVTR was designed in line with its innovative electric drive. For the first time, the revolutionary battery technology is based on graphene-based organic cell chemistry and thus completely eliminates rare, toxic, and expensive earth such as metals. Mercedes-Benz combines luxury and sustainability when the boundaries between vehicles and living beings are eliminated, and works to make the vehicles as resource-efficient as possible.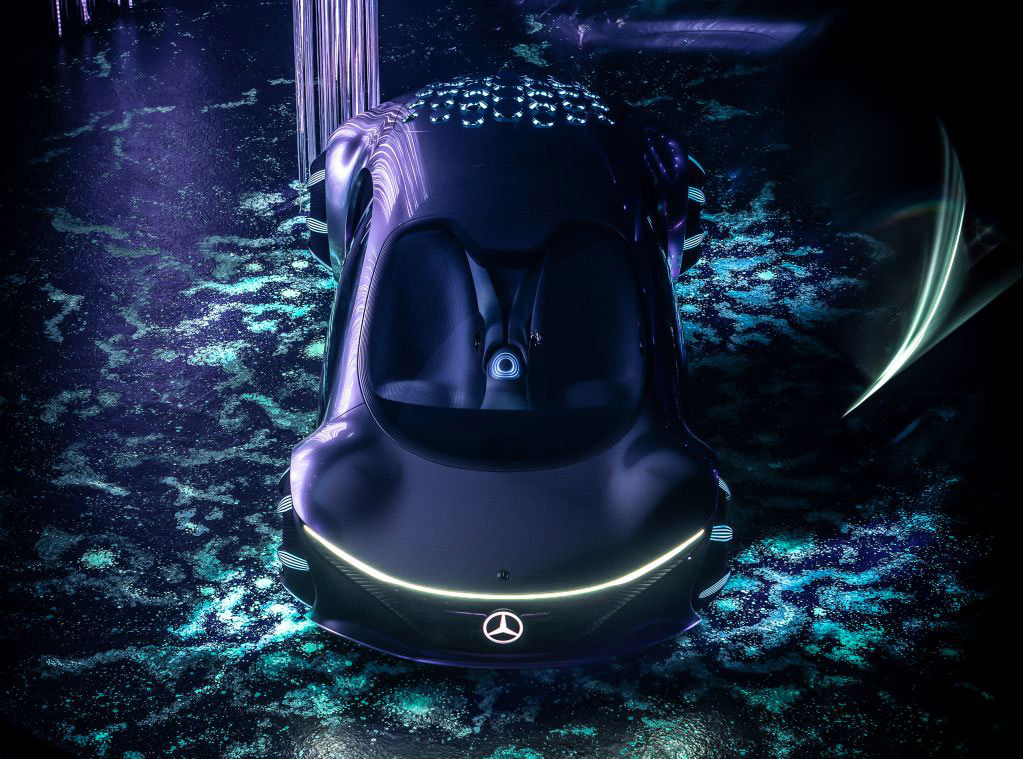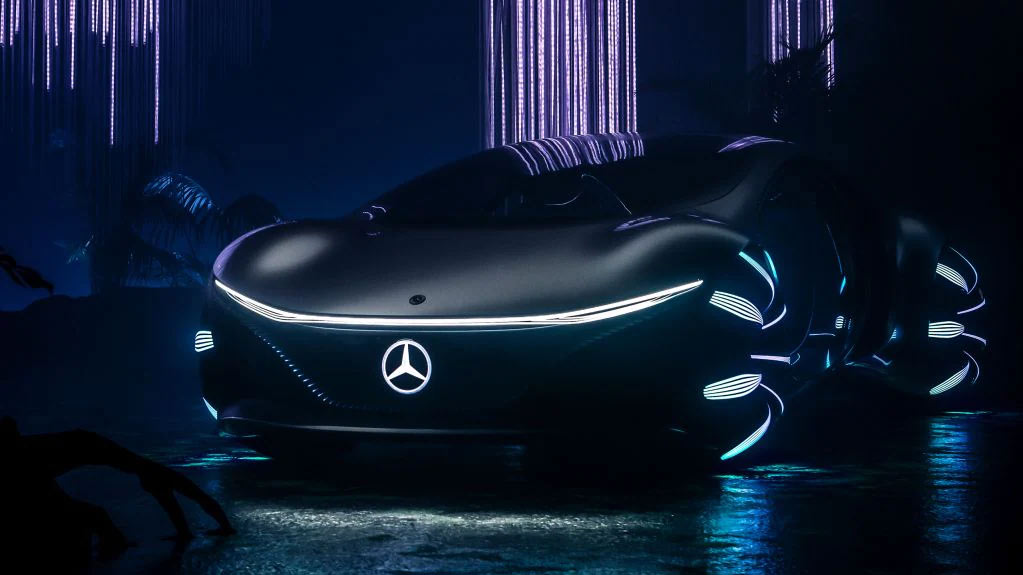 The power of the four fully individually controllable motors is managed not only in the best possible way in terms of driving dynamics, but also in a highly efficient manner, thanks to the intelligent and fully variable torque distribution.
As a result, electromobility is no longer reliant on fossil fuels. A complete revolution is also compostability, which is 100% recyclable due to its materiality.
According to Mercedes-Benz, "In addition to an exponentially high energy density – compared to today's battery systems with up to 1,200 Wh/litre – the technology also impresses with its exceptional fast charging capability via automated, conductive charging technology. This means that the battery will be fully recharging in less than 15 minutes."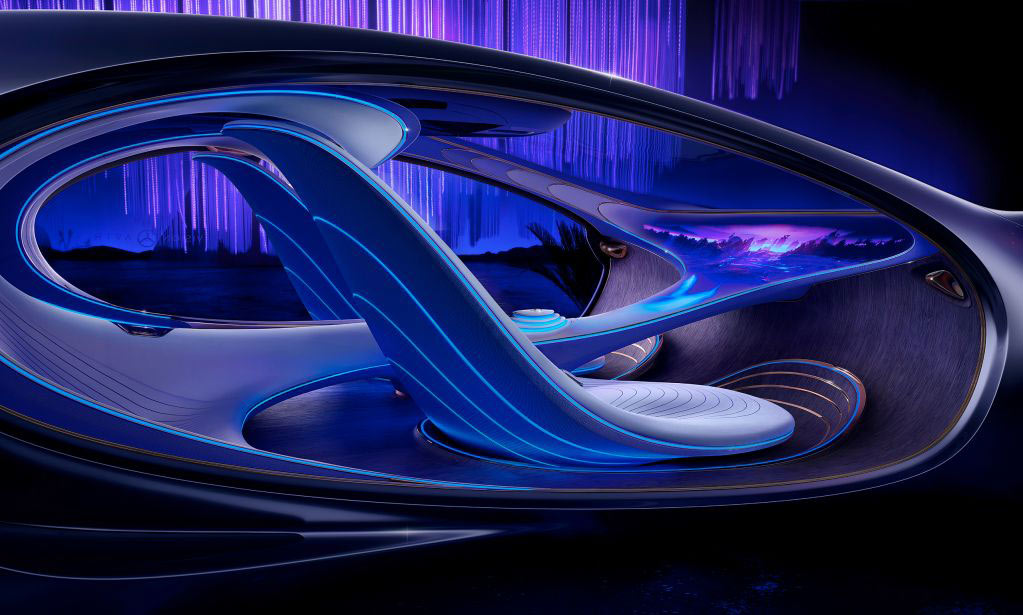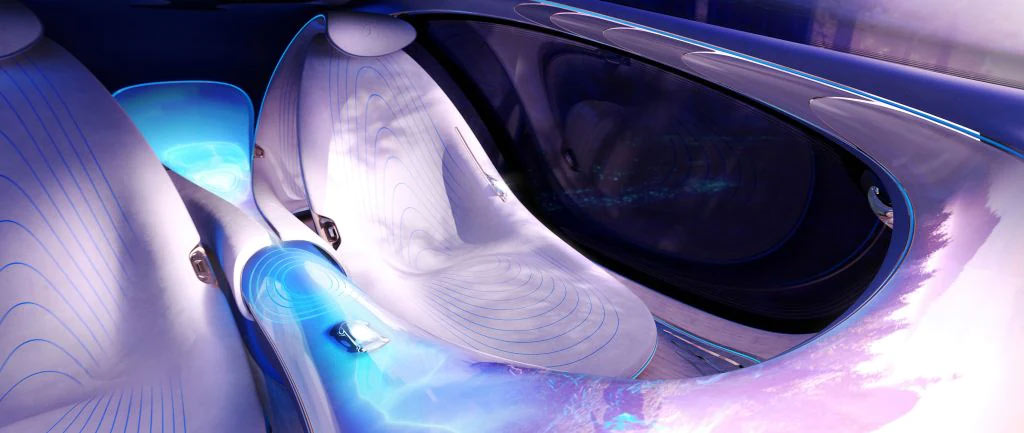 The VISION AVTR's neuro-inspired approach, which includes so-called neuromorphic hardware, promises to reduce the energy requirements of sensors, chips, and other components to a few watts. The cached current of the integrated solar plates on the back of the VISION AVTR provides their energy supply. As "bionic flaps," the 33 multi-directionally movable surface elements function.
Large areas, such as the back shell of the seat and the sky, are covered in a color-changing fabric inspired by the sea's color world. The color of the textile changes depending on the light, from dark blue to a subtle light blue. The vegan DINAMICA® leather adds a touch of class to these seats. DINAMICA® is the first and only microfiber that ensures environmental sustainability throughout the entire manufacturing process.
As a result, the VISION AVTR establishes a biometric connection with the driver and raises his awareness of his surroundings. The digital neurons flow from the inside out, visualizing the flow of energy and information.
The Vision AVTR presented on the blue carpet for The Way of Water's Hollywood premiere on December 12th. Also, to go along with the release of the movie, Mercedes is launching a new Avatar-themed ad campaign for its EQE SUV.