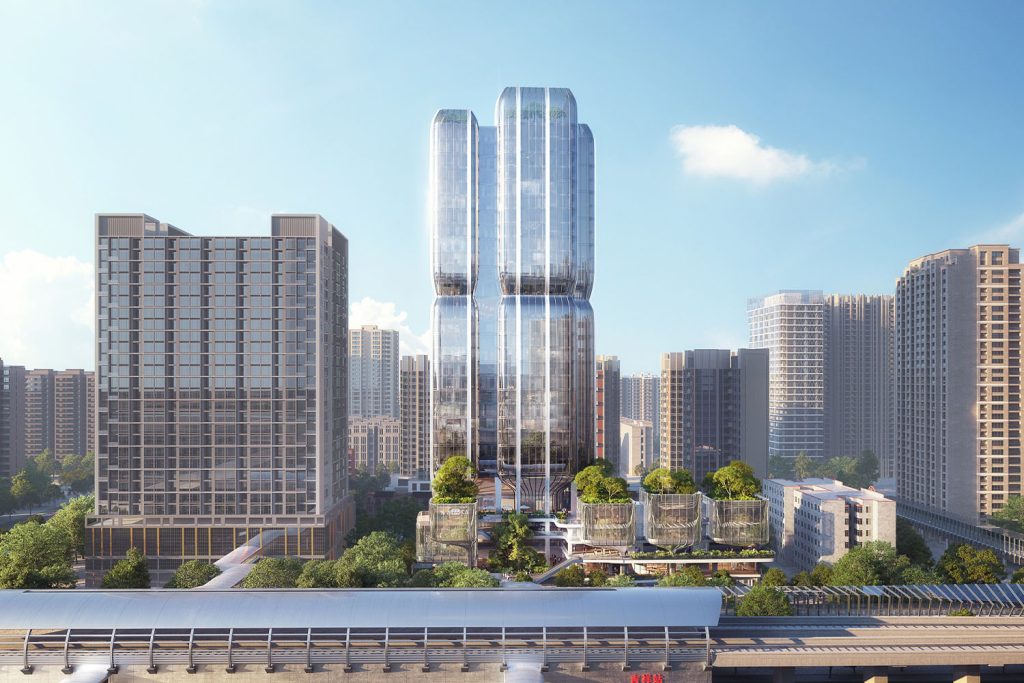 The team, led by Aedas Executive Director Kelvin Hu, built the new Xiyue Tower in Longgang, Shenzhen, which is a place where many innovative businesses are located. The tower will offer a high-class place to work that is also special and easy to get to for businesses in the area.
The tower is close to Longgang Boulevard and the metro. It is also close to a lot of nature areas and has a view of the mountains. "The tower is a mixed-use project with retail and office space, creating a vertical community that showcases the company's brand and the city skyline." The head of Aedas, Kelvin Hu, says.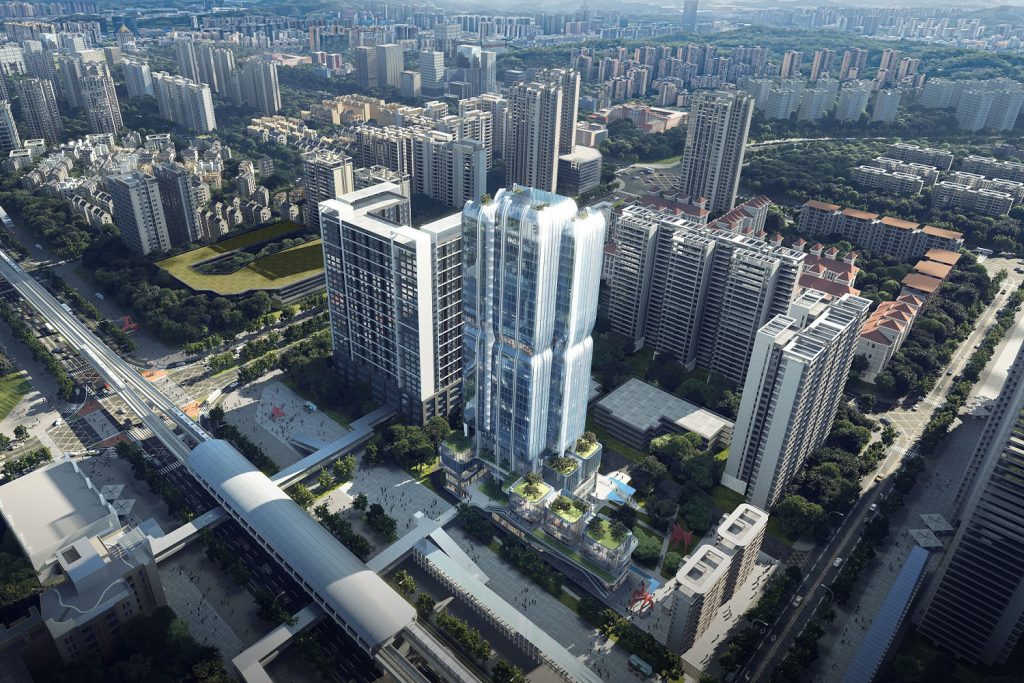 The office tower, which looks like bamboo, is in the western part of the plot. The lowered base of the tower makes a large podium and a private yard. The tower has a unique shape and is an eco-friendly working area with lots of green spaces, such as refugee floors and a garden on the roof.
The different sizes of the retail street, retail blocks, and the tower itself make for a lively architectural shape. The porous environment links up with the walking system and gives shoppers a lively shopping experience. The podium is very connected to the tower, and the public retail space is separate from the office area, so it is also pretty private.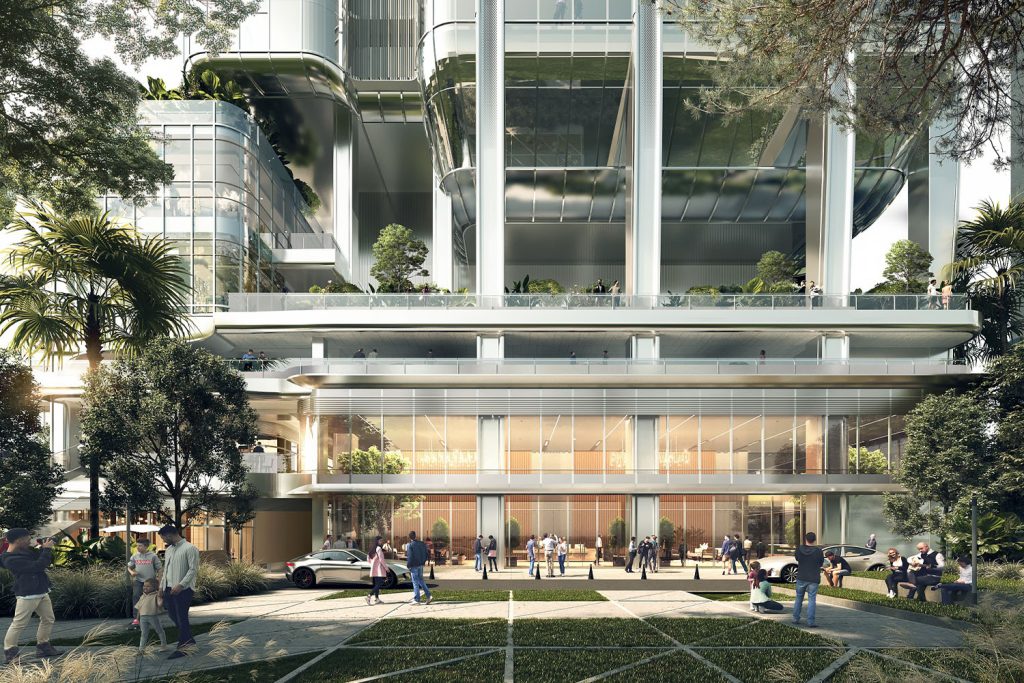 On the podium's second floor, the metro stop is connected to a 24/7 landscape bridge that looks like it belongs in the city. An ecological atrium with bright shop space is made, separating the nearby developments and giving visitors a unique way to arrive.
The eastern public area always uses the same style of architecture and blends in with the natural surroundings. There are brick-like and wooden floor finishes, as well as seats along the pool, to make an open, fun public area.
The tower combines different uses to create a vertical mixed business community that takes advantage of the city's atmosphere, peace, and usefulness.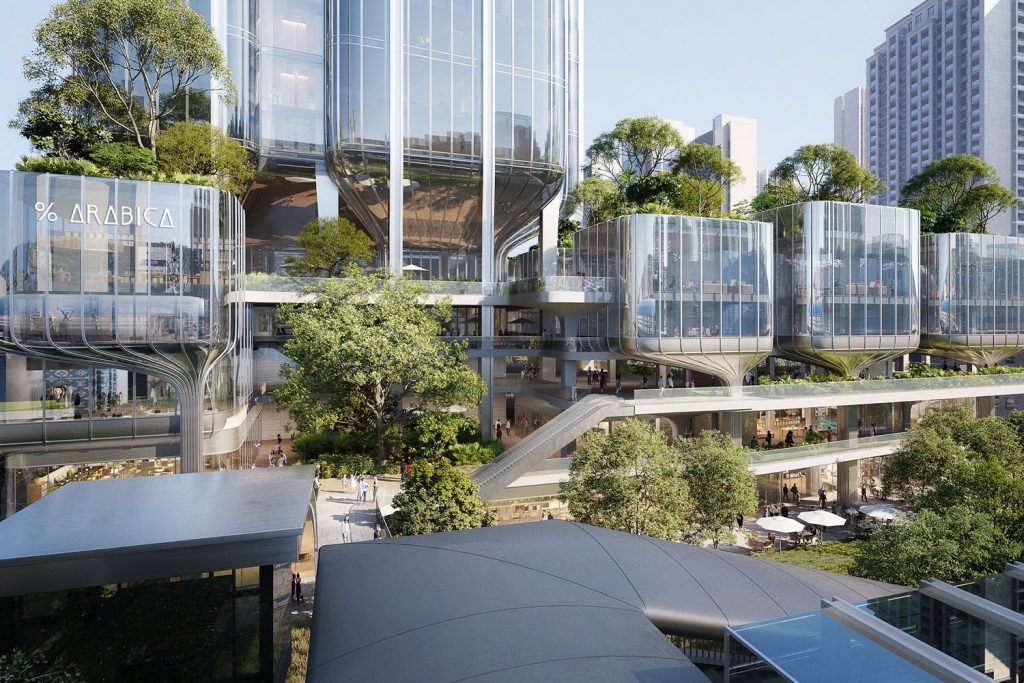 Project Info
Project: Shenzhen HJ Land Xiyue Tower
Location: Shenzhen, China
Client: Tunghsu Azure New Energy Co., Ltd
Design and Project Architect: Aedas
Gross Floor Area: 53,545.54 sq m
Design Director: Kelvin Hu, Executive Director