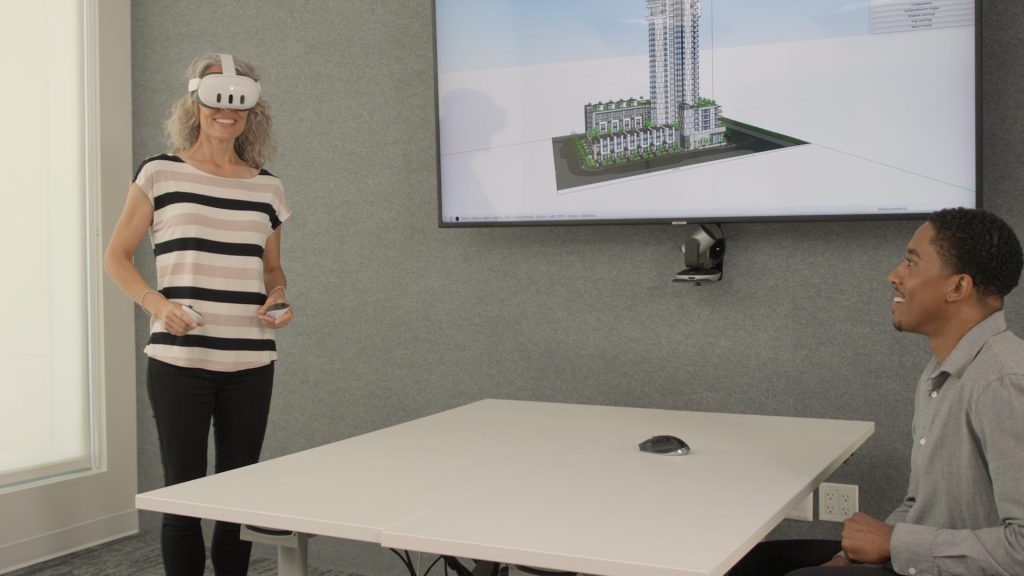 Trimble announced today that SketchUp Viewer for Meta Quest 2, Meta Quest Pro, and Meta Quest 3 is now available. This is a powerful, immersive way to view and present 3D SketchUp models in virtual reality (VR). SketchUp Viewer for Quest lets interior designers, architects, engineers, and construction (AEC) professionals use a Quest VR headset to review designs with colleagues and clients. This helps them make better decisions and work together on the go, in the office, or on the job site.
With SketchUp Viewer for Quest, both technical and non-technical users can experience designs in an immersive environment without needing complicated controls or powerful desktop machines. Unlike traditional architectural drawings, which can be hard for clients to understand, VR lets architects and designers show off their designs and explain what they were trying to do by letting the client walk through the design and experience it in a true-to-scale environment. Using SketchUp Viewer for Quest makes it easier to talk to coworkers and clients and work together. It lets you make changes to designs faster, finds and fix mistakes before they cost a lot, and try out new ideas in real-time.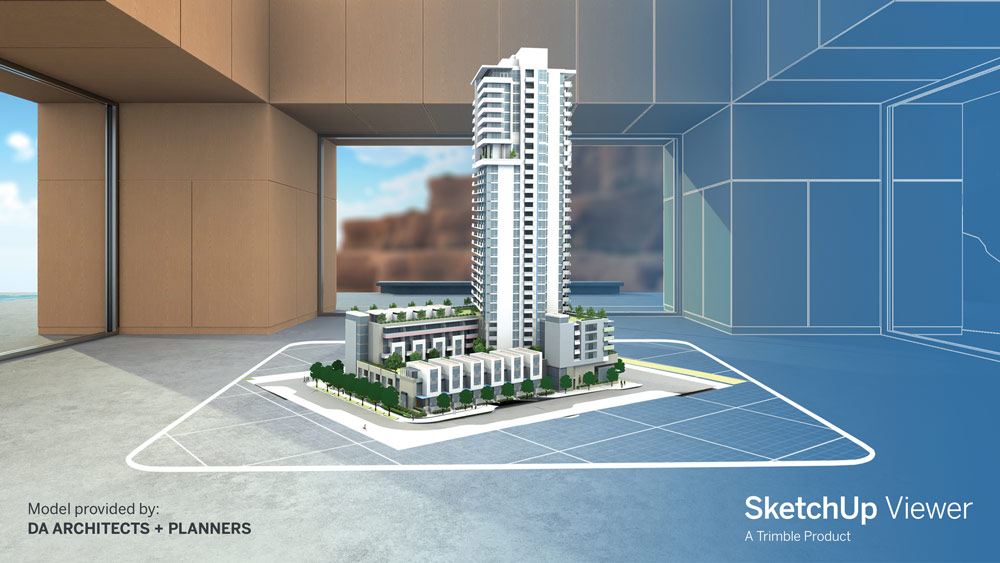 "Meta has been at the forefront of growing VR adoption by making the technology easy to use, accessible and affordable," said Chris Cronin, vice president and general manager of Trimble SketchUp. "Collaborating with Meta to create SketchUp Viewer for Meta Quest is an important milestone toward making it easier for design and AEC professionals to tap into the power of VR as a rich, immersive way to experience, share and collaborate on SketchUp models."
In addition to the tools that come with SketchUp, SketchUp Viewer for Quest has features like presentation and tabletop modes that give architects and designers more ways to show off their designs. With tabletop mode, users can walk around the SketchUp model and see the design as a virtual scale model. With a simple user interface and easy-to-use controls, Presentation mode can be used to put together a virtual walkthrough for a client.
"We're already seeing the value of virtual reality in architecture and design, whether it's exploring ideas, solving problems or showcasing designs in the best possible light," said Jamie Keane, director of Product Management at Meta. "We believe the combination of SketchUp and Meta Quest will create new opportunities for connection and collaboration. We look forward to working with Trimble to bring transformative technology to architecture and design professionals and their clients."