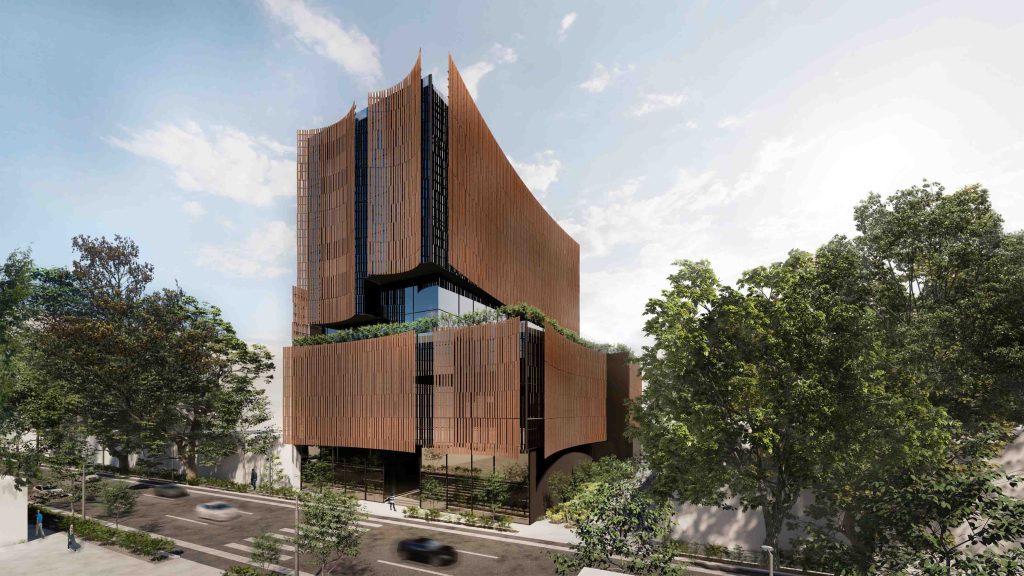 Still, in the 21st century, due to gender inequality, women's involvement in architecture and design has long been mainly disregarded. However, figures like Zaha Hadid, Denise Scott Brown, Neri Oxman, and more, who have significantly impacted international architecture, have questioned this "world of men" in the past. We have collected successful Iranian women architects and their projects.
Gender inequality continues to confront women not only in business life but also in everyday life.
A 22-year-old art student in Tehran, Mahsa Amini, was arrested last week by the Iran regime's "morality and religion police" for wearing his hijab in an "un-Islamic" way and transported to a police station. She died in police detention in Tehran. The terrible death of the art student sparked outrage, horror, worry, and shock in Iran and worldwide.
Here is the list of 8 Iranian women architects who have burst down barriers that have restricted them despite society's outmoded thinking.
Leila Araghian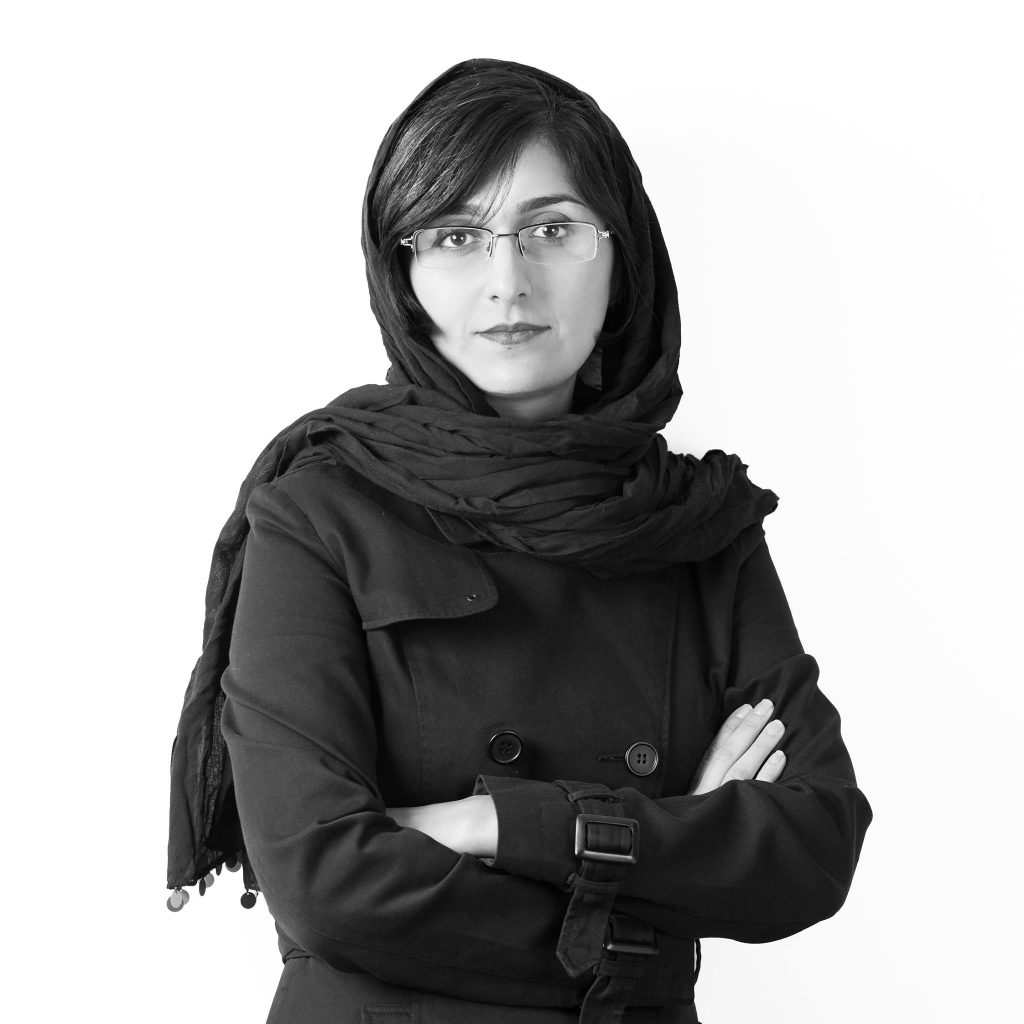 Leila Araghian has a MArch from the University of British Columbia. She won the UBC Architecture Alumni Henry Elder Prize. She previously studied architecture in Iran at Shahid Beheshti University.
In 2005, Araghian co-founded Diba Tensile Architecture. She was the chief architect of the Tabiat Bridge in Tehran. She has won several prizes, including the 2016 Aga Khan Architecture Award and the Popular Choice award in the Highways & Bridges category of Architizer's 2015 A+ Awards.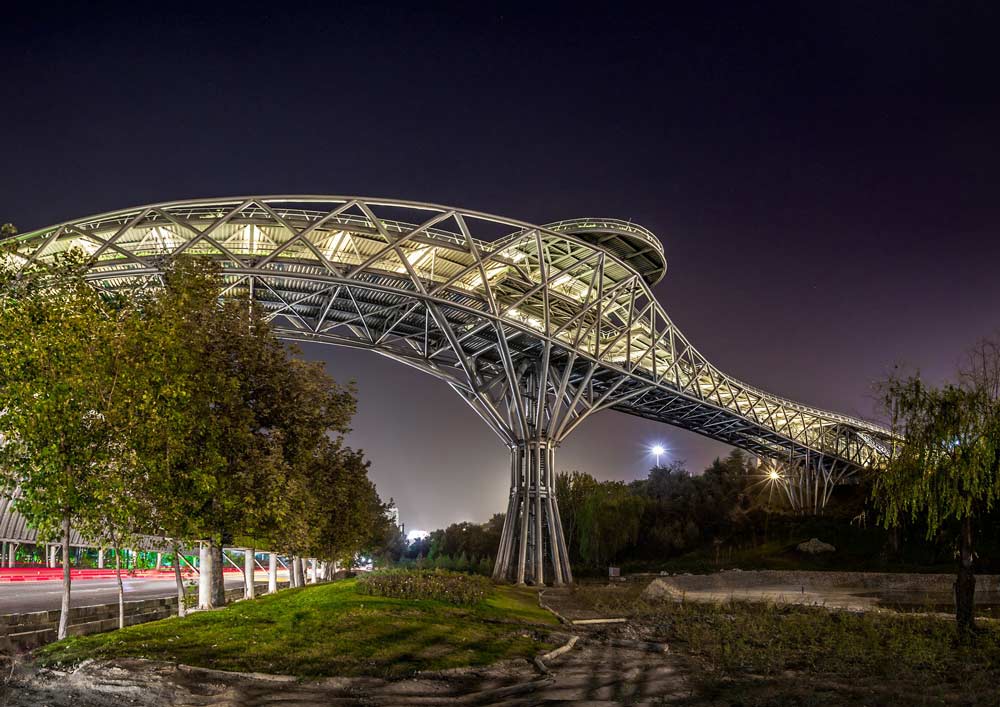 Tabiat Bridge is Iran's one of the largest pedestrian bridges. It links two public parks in Tehran and passes one of the city's major motorways. The 270-meter-long bridge stands on three tree-shaped columns. It was inaugurated in October 2014 as Tehran's third landmark. This bridge has won various prizes, including the Aga Khan Architecture Award in 2016.
Nasrine Seraji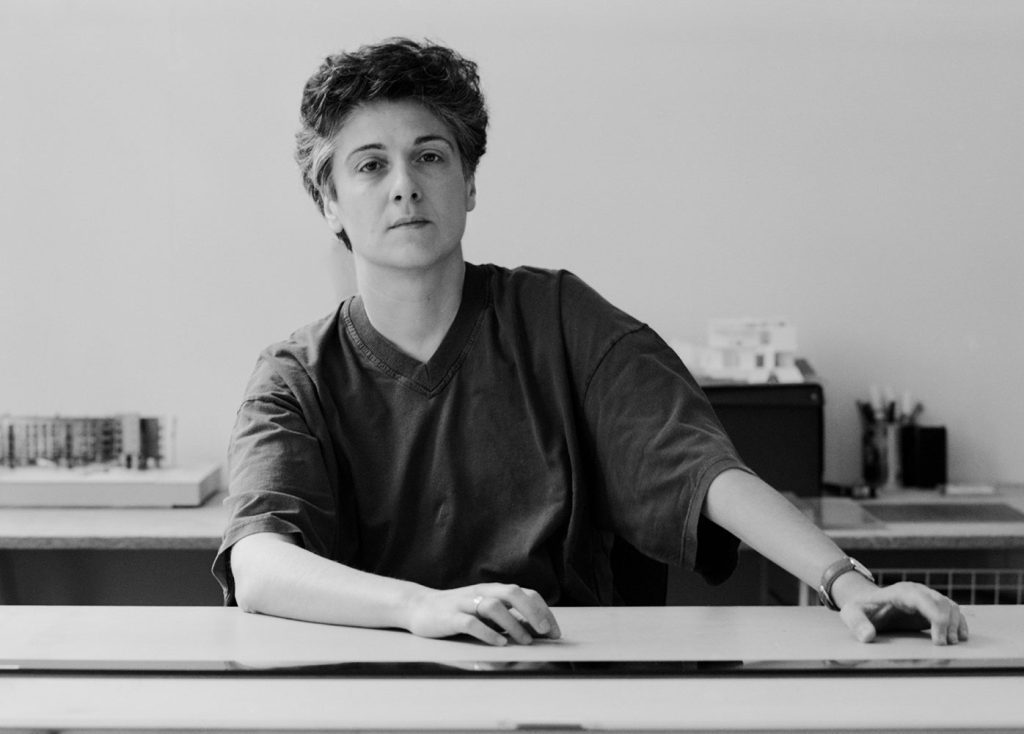 Nasrine Seraji-Bozorgzad is an Iranian-origin French-British architect. Seraji arrived in Paris in 1989 after studying at the Architectural Association and working in London. Seraji was awarded the Knight of the Legion of Honor in 2011. She has taught and exhibited across Europe, North America, China, and Southeast Asia. She presently works as a Professor of Architectural Design at University College Dublin.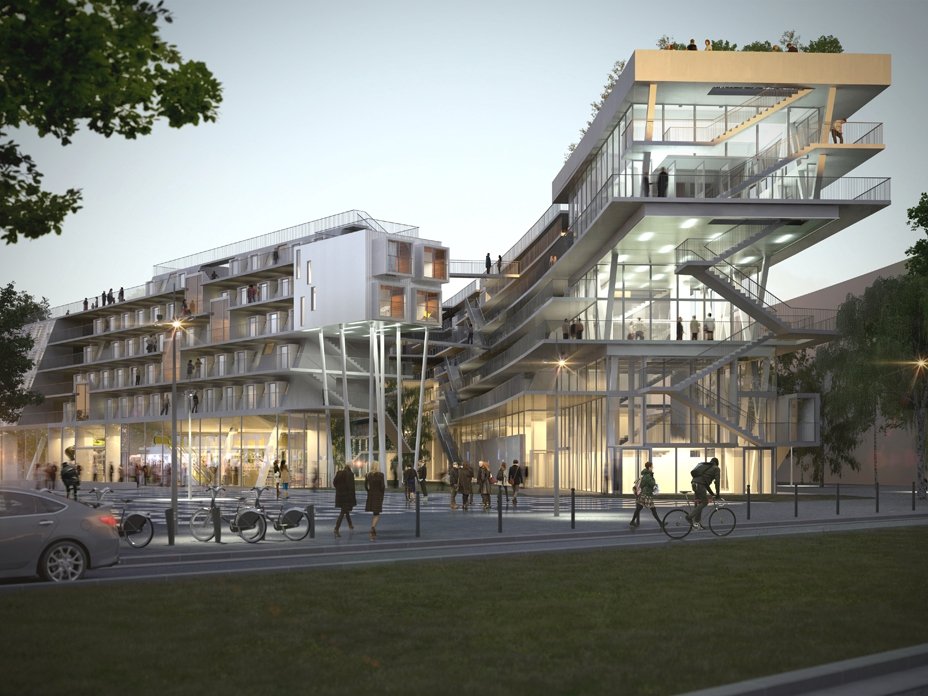 Paris-Saclay Campus concept was a competition project by Atelier Seraji. Residence for 330 students and apprentices, common spaces, administration, university cafes, inter-institutional canteen, commerces, and parking in the southwest suburbs of Paris.
Marziah Zad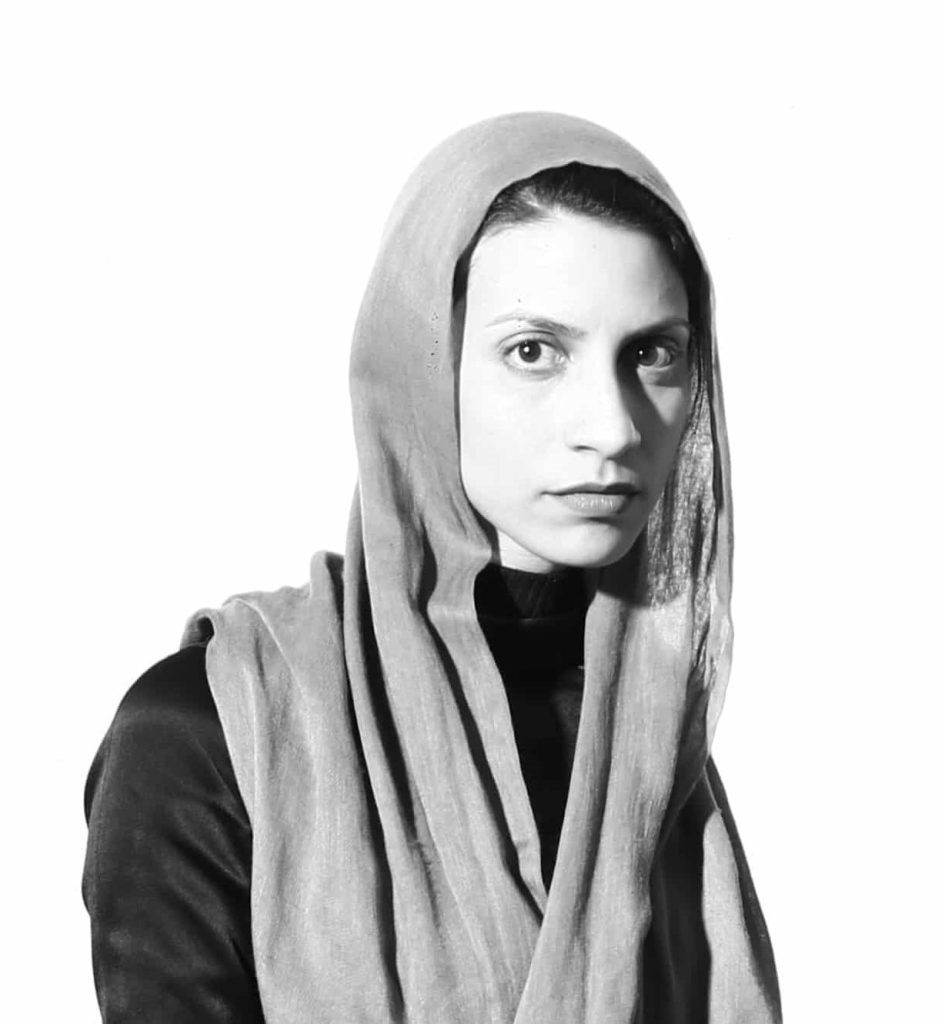 Marziah Zad is an architect and academician. Zad is interested in using digital tools and technology to benefit society. She is the Academic Coordinator for IAAC's Master in Advanced Ecological Buildings program. She holds a BArch from the University of Tehran and a MArch from Catalonia's Institute for Advanced Architecture (IAAC), where she specializes in Digital Morphogenesis and Behavioural Urbanism.
Marziah has worked individually and in partnership with architects throughout the Middle East, Europe, and the United States as a practicing professional. She also co-founded UDA, a multiscale design firm in Tehran, Iran.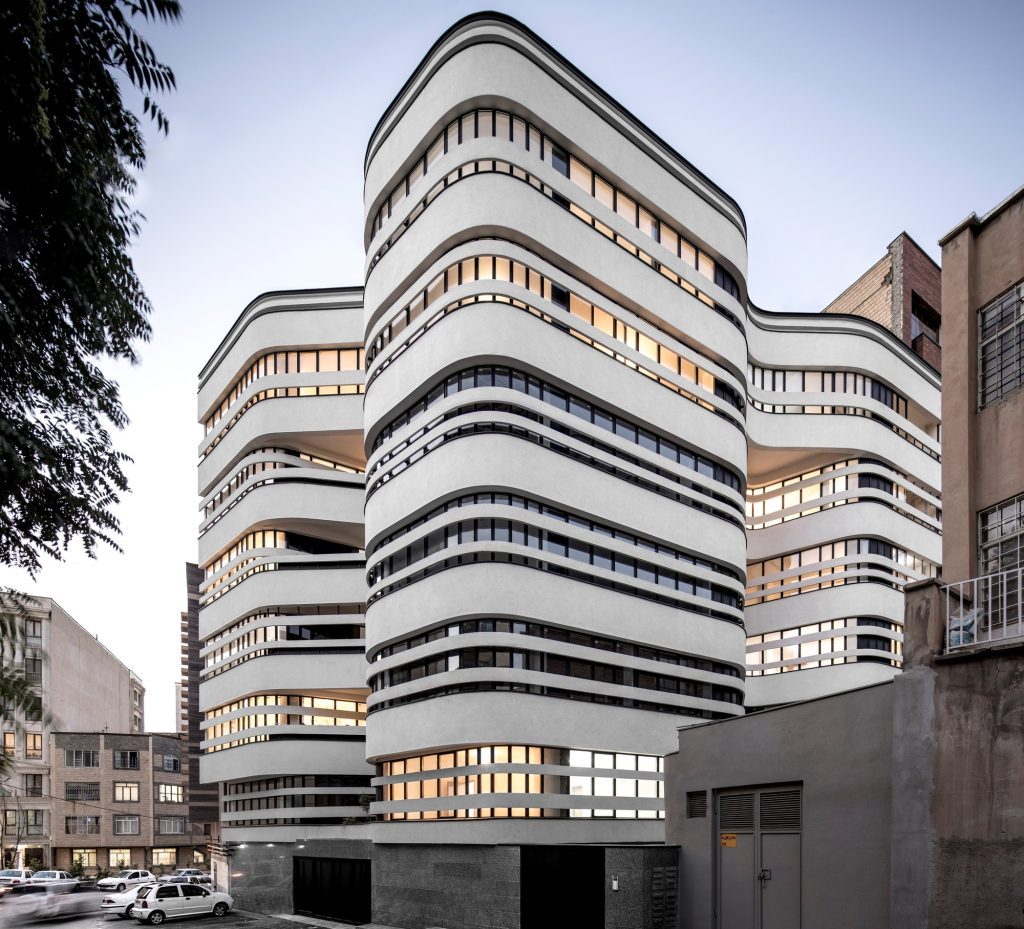 The Atlas Medical Office Building, located in Hamedan's main commercial sector and situated between many mixed-use high and low-rise buildings, welcomed its first tenants in late 2019.
Marziah Zad is lecturing at Computational Design: NEXT 11 on 8-9th October 2022.
Mahsa Majidi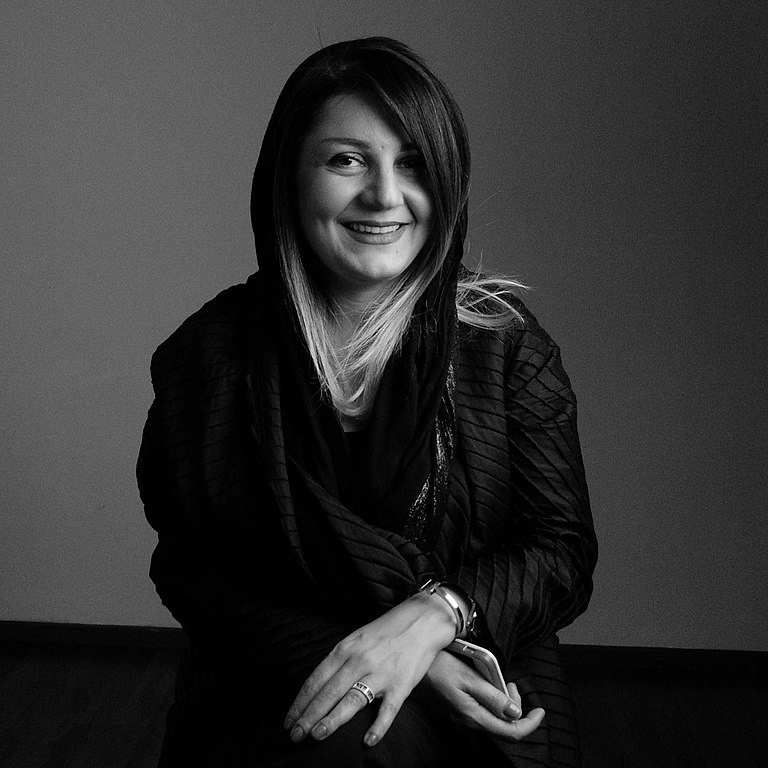 Mahsa Majidi graduated from Tehran University's Science and Research Branch. She founded the interior design firm "Persian Garden" in 2001 after getting professional experiences in Iran and Dubai. She received the most prestigious Architecture Award in Iran, Mermar Prize, with many projects.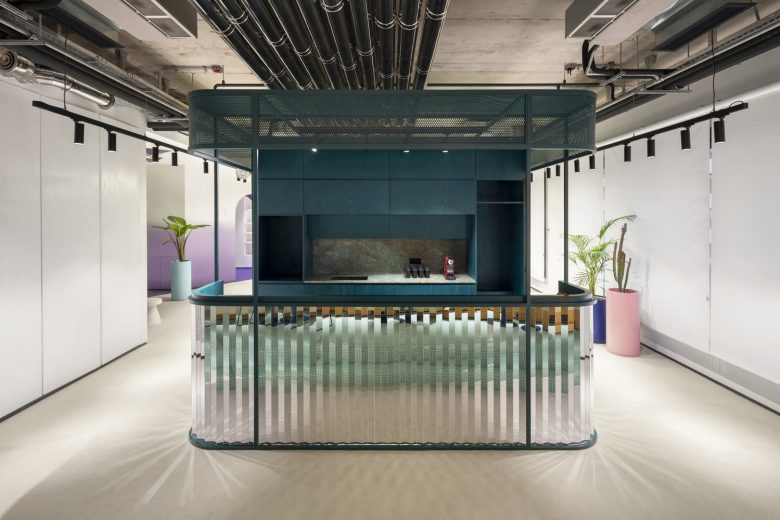 Ghobadian Office is a place for a prominent cosmetics firm designed Persian Garden Studio. The 280 sqm area was inspired by outer space and designed as a location for work, engagement, and collaborative meetings to express the identity and aspirations of this corporation's creative team.
Shiva Aghababaei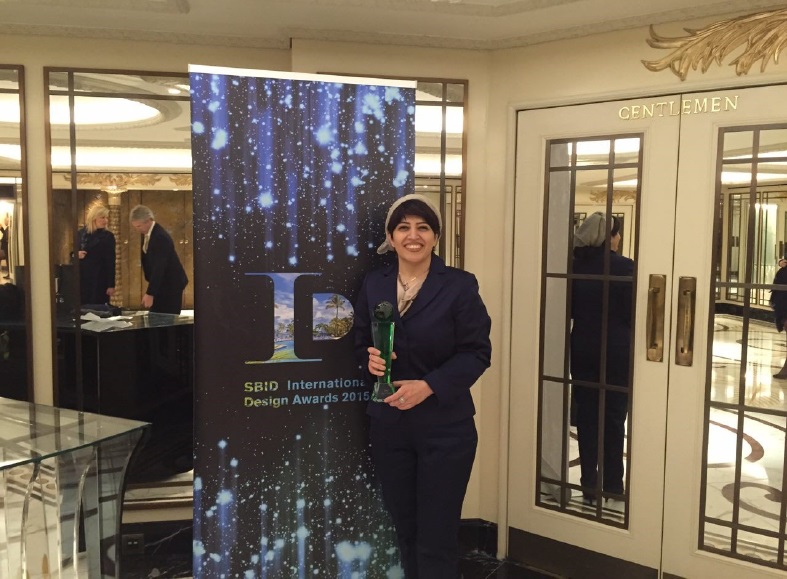 Shiva Aghababaei completed her architecture studies in the University of Art (Pardis Isfahan). In 1998, she co-founded Tarh Va Afarinesh Architectural & Engineering Consultants with her partner, Mr. Mohammad Nemati, to establish an EPC company offering a full range of technical and engineering services.
Over two decades of professional design work, she has produced over 20 hotel, commercial, and healthcare projects, several of which have been completed by her construction team. This includes landmark projects like the South Tower and Esteghlal Hotel, the Kandovan Cave Hotel (Tabriz-Iran), the Safaieh 4-Star Hotel (Yazd-Iran), and the restoration of the Kowsar Hotel (Isfahan-Iran). Her most recent project, the Ibis-Novotel (IKIA) near Tehran International Airport, has been a significant success on a national and international scale.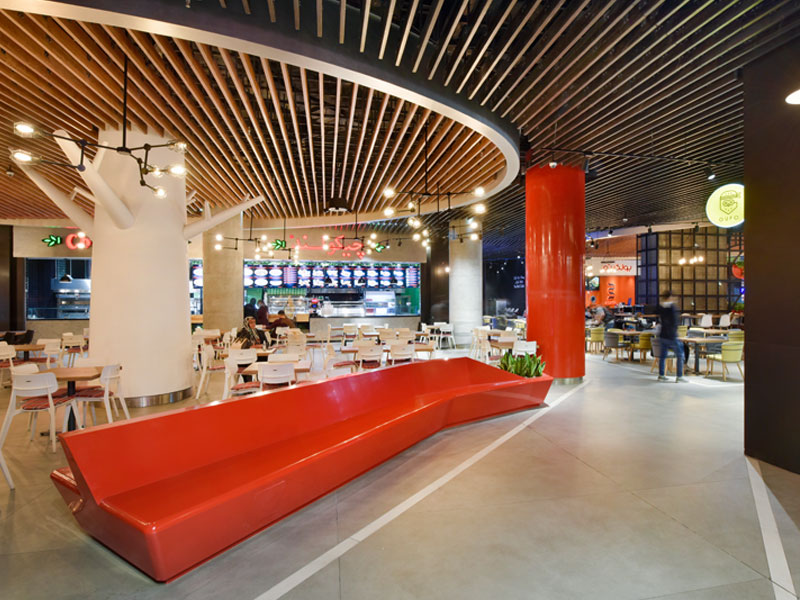 Tarh Va Afarinesh Architectural & Engineering Consultants offered commercial design services to the Opal Trade Center's newest food court. The Opal Food Hall, with a total space of 2,300 m2, is located on the highest level of an upmarket commercial center in Northern Tehran, Iran.
Habibeh Madjdabadi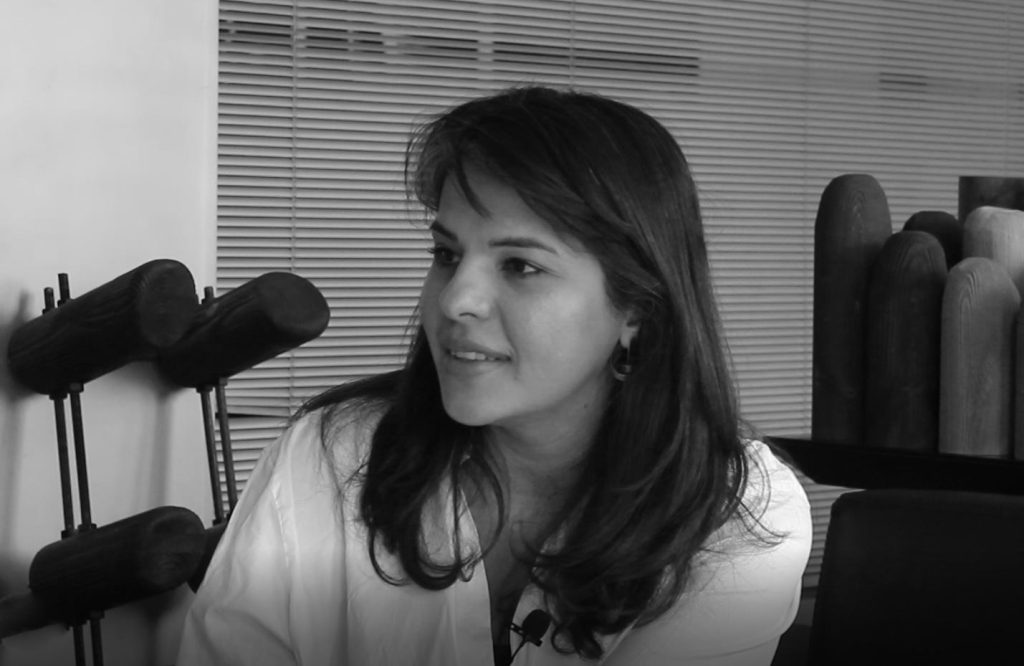 Habibeh Madjdabadi is a notable Iranian woman architect of a younger generation. She is an architect whose work is given much credit in the national and international media. After winning her first grand prize and starting her professional carrier, she established her own office in Tehran in 2003. She has been shortlisted for the Aga Khan Award 2016, the Worldwide Brick Award 2014, the Tamayouz Woman in Construction Award 2019, the Memar Award 2014 for House of 40 Knots, and the Chicago Award 2014.
Listen to PA Talks 04 – Habibeh Madjdabadi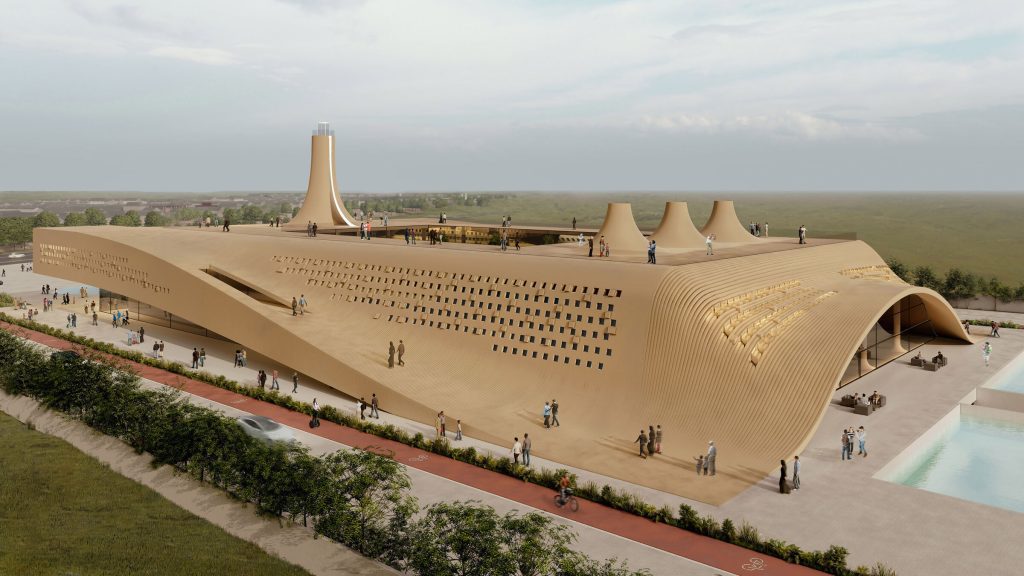 The 70 Peaks Multipurpose Complex, with a building area of 10,000 sqm, was conceived as a commercial hub for tourists, complete with restaurants, cafés, and motels. It is situated on a 60,000-square-meter property adjacent to the motorway that connects the holy city of Qom to Arak, Iran.
Catherine Spiridonoff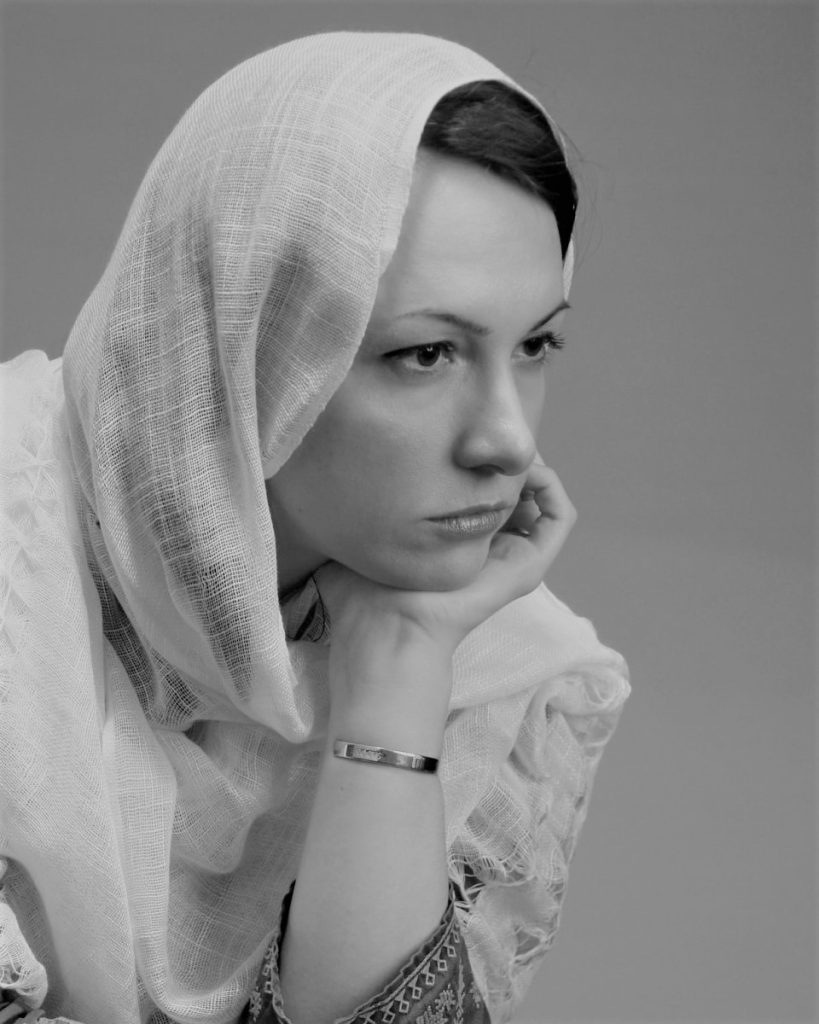 Catherine Spiridonoff received her Master's degree in architecture and urban design from the University of Science and Technology of Iran. Spiridonoff is currently a Professor of Architectural Design at the University of Tehran. She co-founded and created Fluid Motion Architects with Reza Daneshmir in 2004.
She belongs to the American Institute of Architects. Her studies and designs are also finished with the concept and focus on psychology, nature, and human needs. Mellat Park Cineplex, Valiasr Mosque, Sepehr Tower, Jaam Tower, Ava Center, Golfam Office Building, and others are among her work.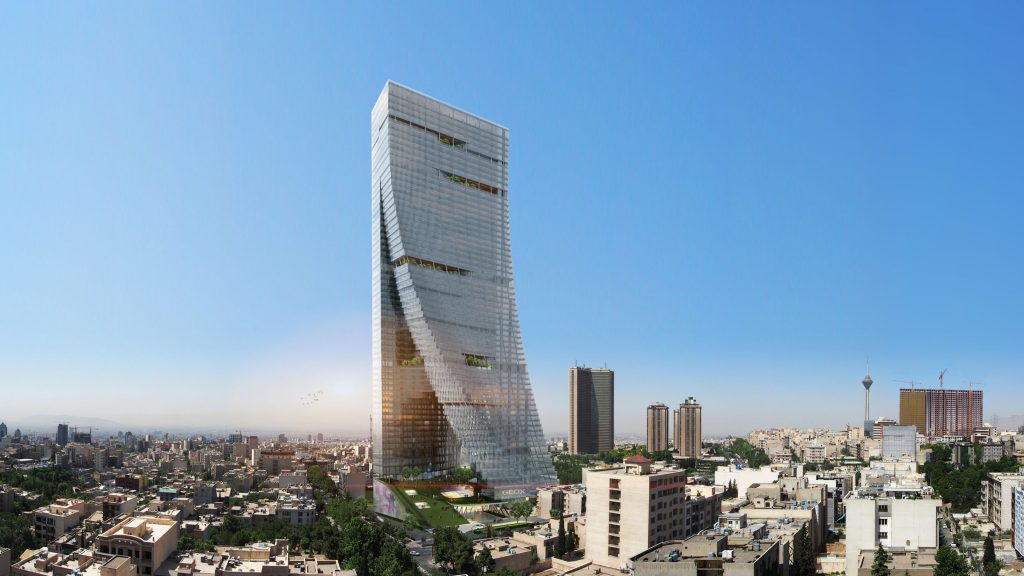 Tehran World Trade Center is Iran's tallest office building; it has become an urban icon and a symbol of Tehran and Iran. So, to identify an appropriate geometry for this building, we looked into the Charbagh, an ancient Iranian architectural paradigm. The project has been named to the WAF Prize Glass Future Prize Shortlist 2018.
Sara Kalantary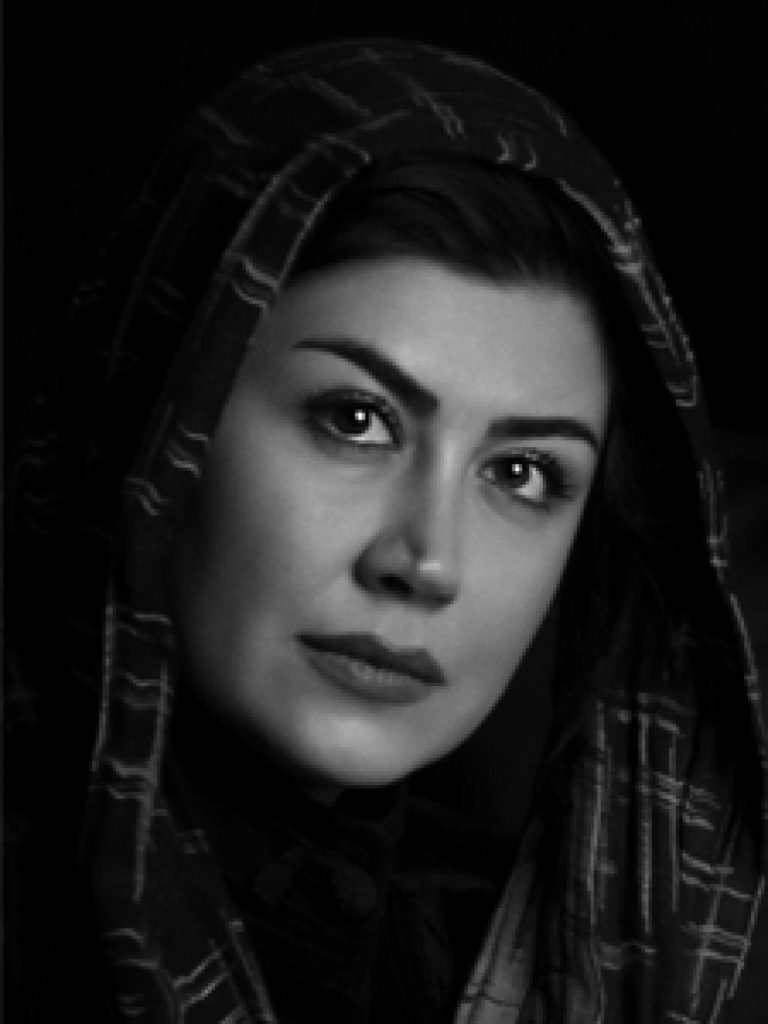 Sara Kalantary studied at Tehran Azad University's Central Branch. She and her partner Reza Sayadian founded TDC Office and won many National and International competitions in consecutive years.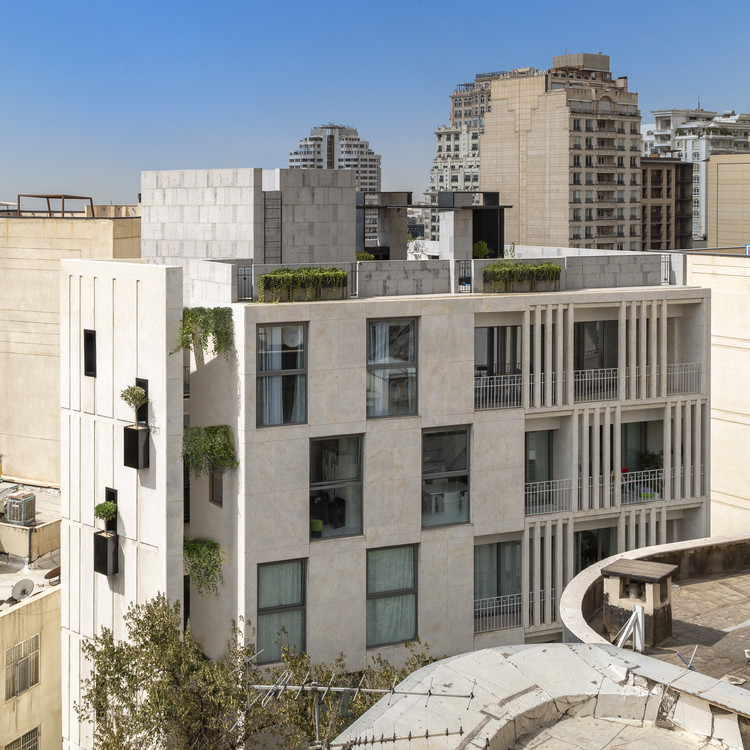 House No. 6 examines the bygone metropolitan region and modern confused humans, creating a new place. The city is a bed on which dwellings sleep. Home soothes the heart and spirit; it is a place where life flows. The city comprises several layers, and while they are the most essential regions where human connection happens and social behavior forms, privacy and security are also developed.
Learn more 7 Iranian Architects Merging Technology with Contemporary Architecture