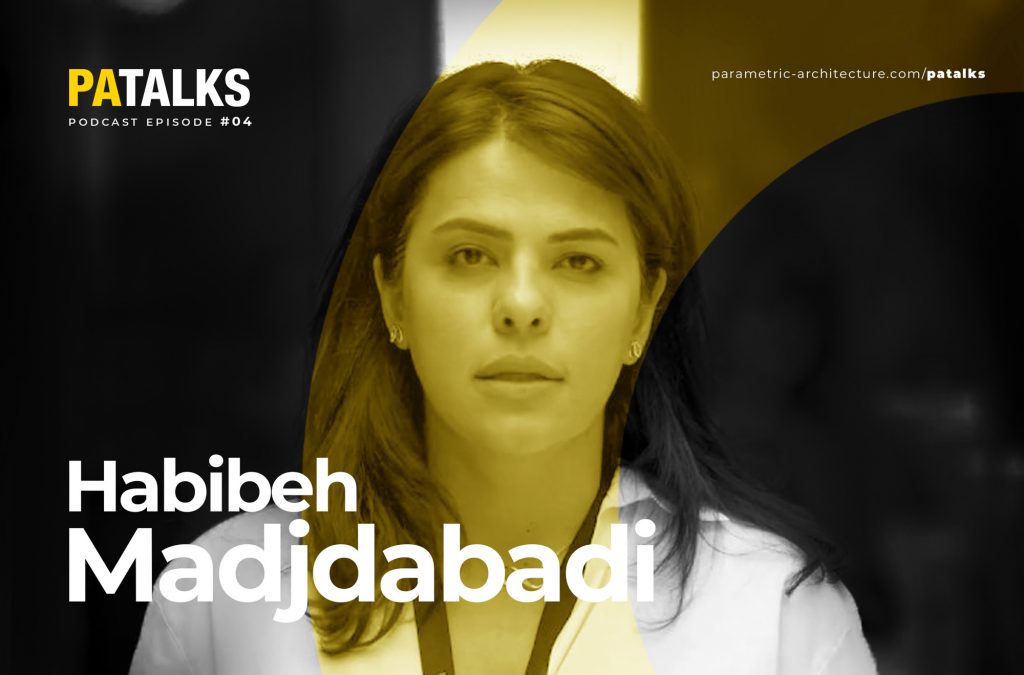 Tune in to Episode 04 of the PA Talks series with Habibeh Madjdabadi, an Iranian Architect, Author, Designer, and Speaker on 'Approximation in Architecture', interviewed by Hamid Hassanzadeh.
Madjdabadi is one of the most outstanding architects of the younger generation in Iran. In 2002, she graduated with a Master's degree in Architecture from Azad University of Tehran. She started her professional career in 2003 by establishing her design studio in Tehran. Habibeh Madjdabadi then she has received several awards and recognitions from being shortlisted for the Aga Khan Award 2016 and Tamayouz Women in Architecture and Construction Award 2019. She has also won the Chicago Award 2014, Worldwide Brick Award 2014, and MEMAR Award 2014.
Madjdabadi emphasizes the role of culture and geographical matters. She is also keen while choosing the materials and methods of fabrication. Materials are a means of 'expression' in her works and she considers them from a poetic point of view. Habibeh Madjdabadi's artistic exploration goes beyond architecture.
Habibeh Madjdabadi is also appreciated for her articles about architecture and design. Many of them appeared on the most influential Iranian architectural magazine, called MEMAR with which she is collaborating as a member of the editorial board since 2002.
This interview was sponsored and organized by GAD Foundation.
In the PATalks interview series, PA's founder and creative director, Hamid Hassanzadeh, sits down with leading architects and designers to discuss their lives, careers, and visions for the future. Watch/Listen to the episode or subscribe on YouTube, Apple Podcasts, Spotify, and Google Podcasts to catch the whole series.
I hope you enjoy this discussion. Don't forget to subscribe to our YouTube Channel. Please give us your idea about the podcast. Make sure to follow the platform on Instagram, Youtube, and Twitter, and support us on Patreon. Also, you can listen to our podcasts on Spotify, Apple Podcasts, and Google Podcasts. Also, you can use #patalks on Twitter, Instagram, and Facebook to give us feedback about the podcasts. Thank you!