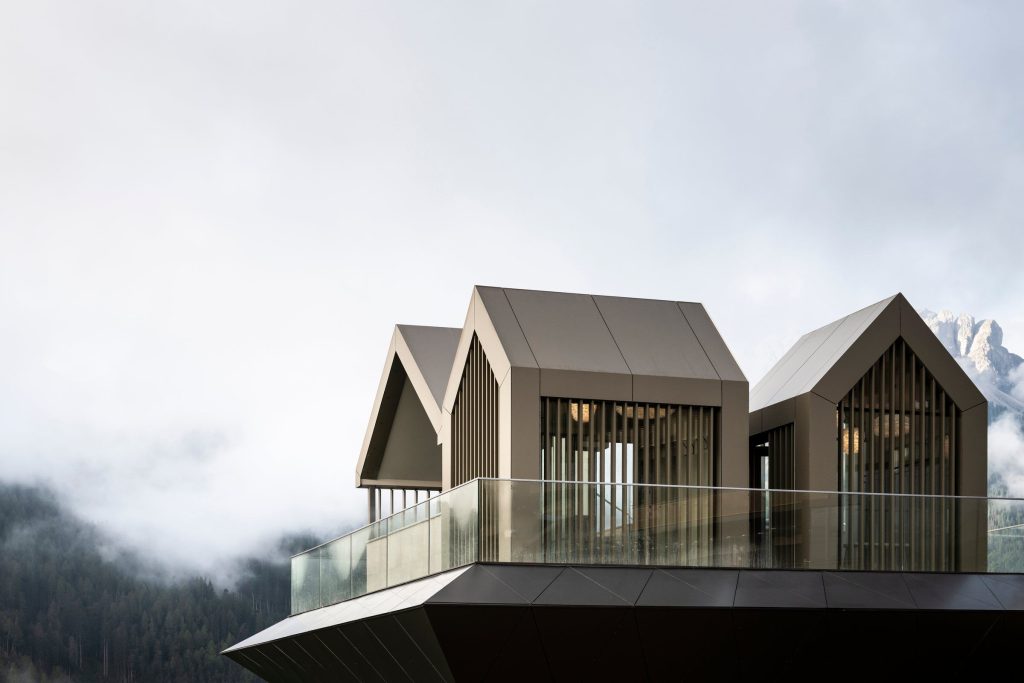 Designed by noa* (network of architecture) in 2022, the upside-down platform of the "Hub of Huts" is part of Hotel Hubertus' well-being facility; 15 meters above the ground and supported by two columns. noa* designed a pool for Hotel Hubertus in 2016 and, this time was commissioned for the hotel's well-being facility in 2019.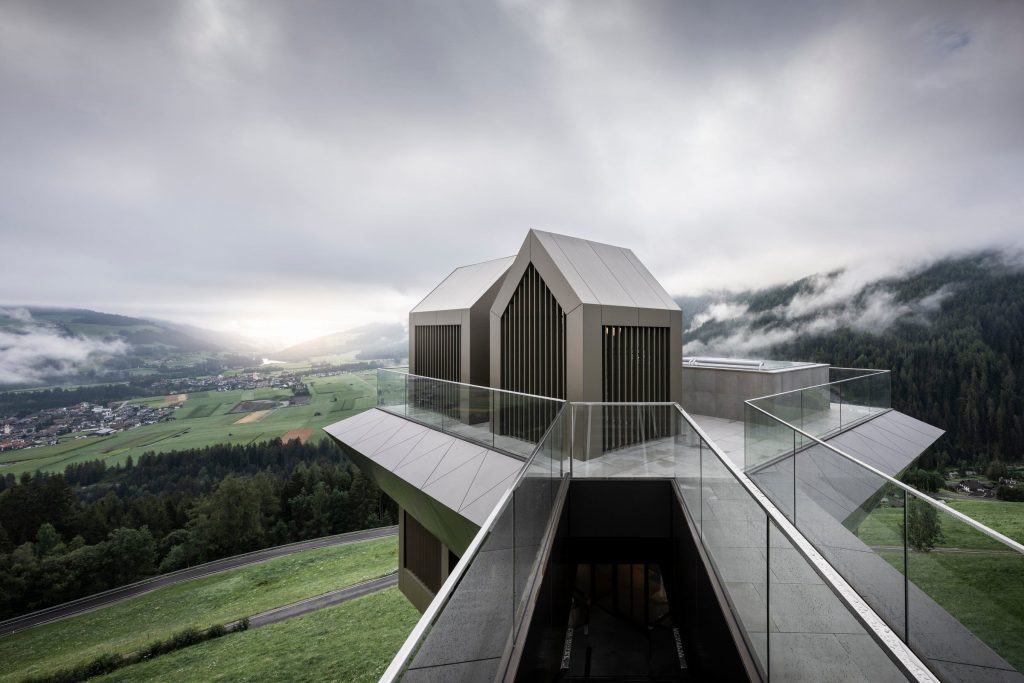 Visitors enter the well-being area through a suspended walkway, which also leads to the newly built relaxation room, which can accommodate up to 27 people. Individual microstructures with gabled roofs house the functional program on two levels on the platform. The lowest level, where the horizon rotates 180°, and the huts appear to be moored upside down, is a surprise aspect.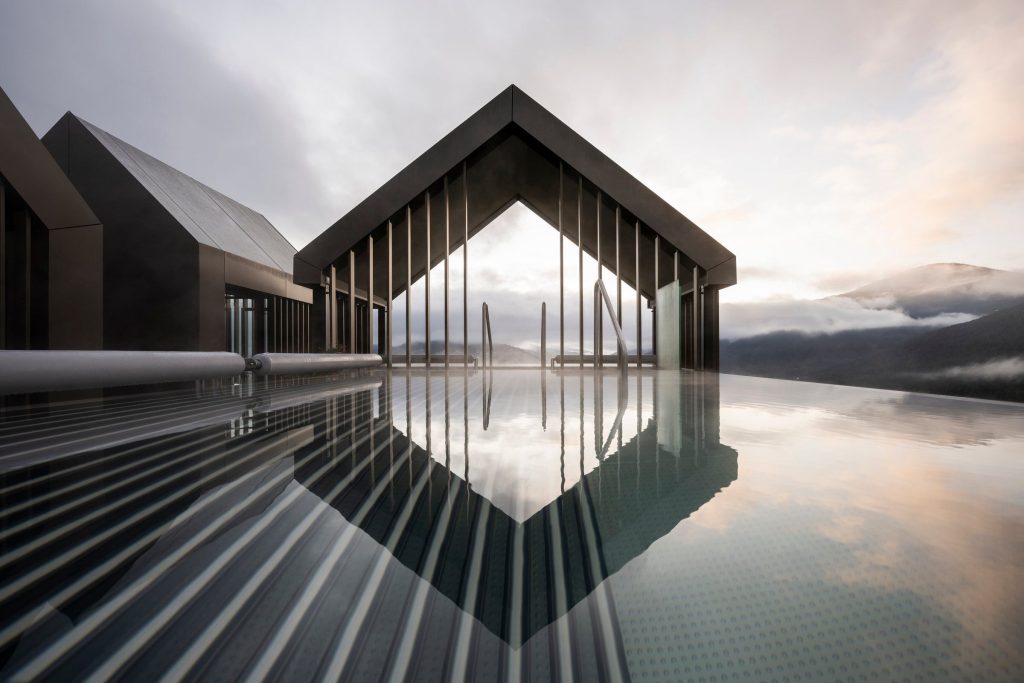 The two floors contrast in their approach to privacy, with open spaces above and covered spaces below. On the top floor, two whirlpool tubs, two panoramic showers, and a changing room.
The bottom level is a textile-free zone, with the entryway in the center. From here, one may access the soft sauna, the Finnish sauna, a shower cabin, an ice mist shower, and a third outdoor pool with views of the surrounding environment.
Architect Lukas Rungger, "If you think about it, changing perspectives is a common exercise in wellness areas, where, depending on whether you are lying in the sauna, sitting in the relaxation area, or diving headfirst into the pool, the views are constantly changing."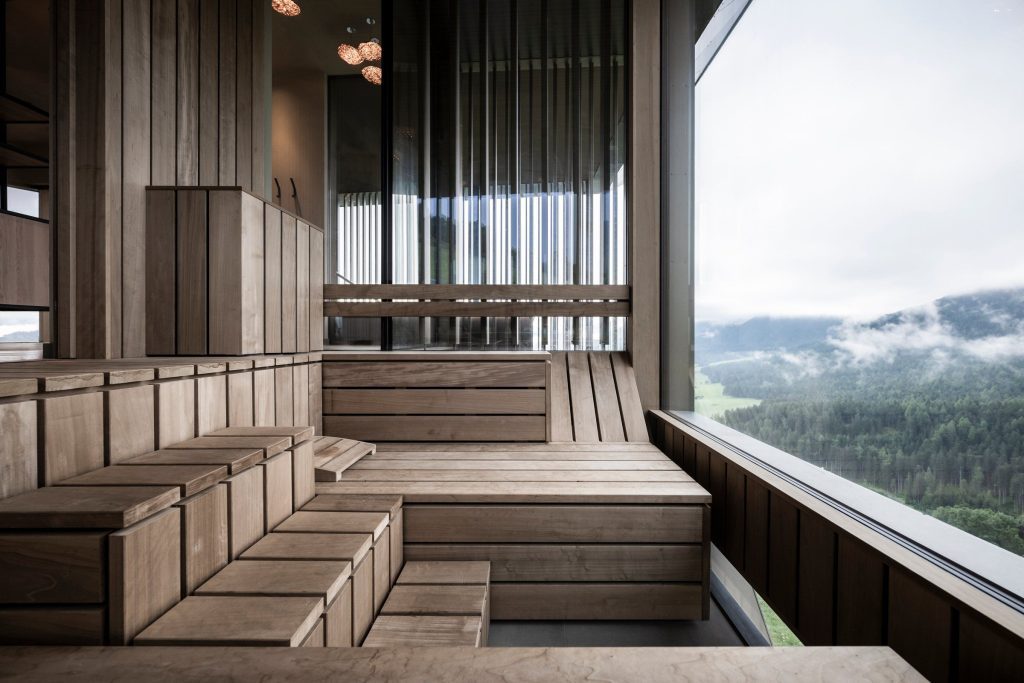 The offset of the huts and the rotating position of the roof ridges allow for a 360° perspective of the landscape, which serves as the project's true focal point.
The color and material palette complete the views of the mountains. The cabins are clothed in natural brown tones, as is the thickness of the slab, which is produced by a steel load-bearing beam structure. The structure looks harmonious in its surroundings due to the material and color.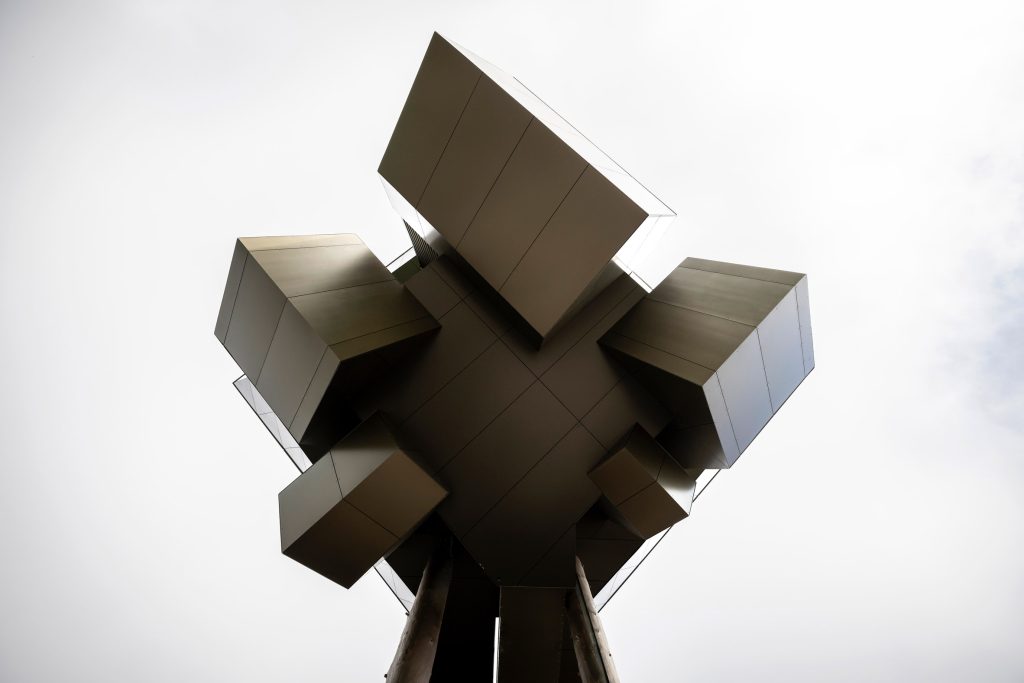 The biggest challenge for the team was that Hotel Hubertus had already found its symbol with the pool. The team tried to establish continuity in this project, which is a continuation of the pool project. The "Hub of Nuts" combines two structures seen up and down. The situation symbolizes different contrasts, such as the heat of the sauna and the coldness of the outside. The team was inspired by nature and water while making the project.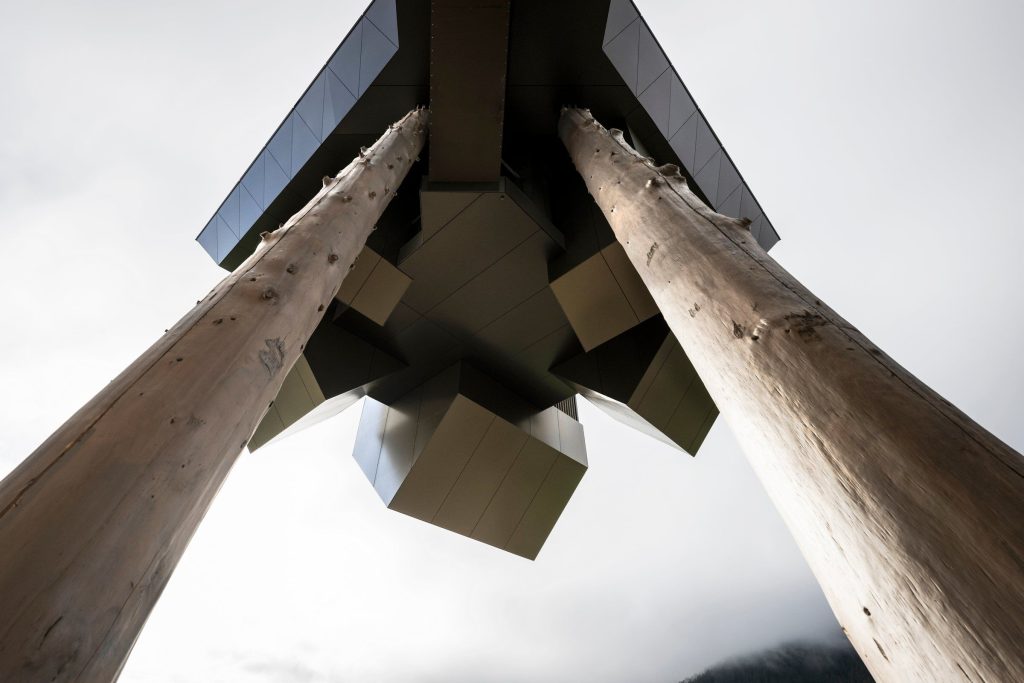 Project Info
Location: Olang (South Tyrol)
Client: Gasser Family
Construction start: March 2022
Completion: June 2022
Volume: 917 m3
Surface area: 460 sqm
Photography: Alex Filz