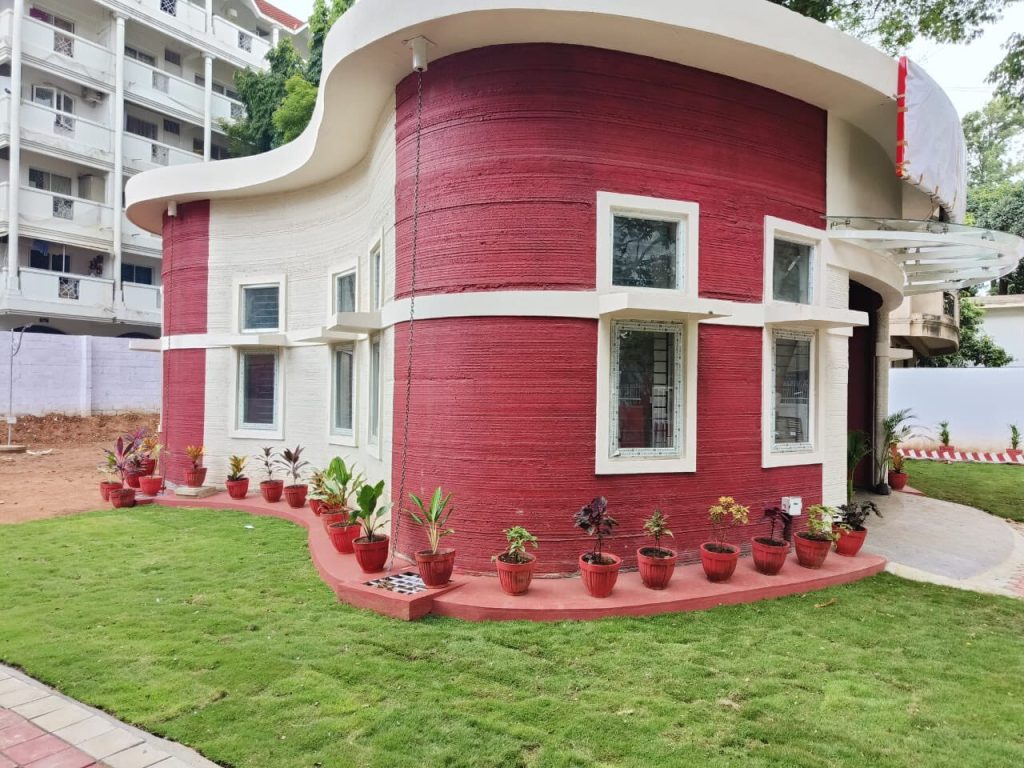 Larsen & Toubro developed India's and the world's first 3D-printed post office. This project was completed in 43 days, showing the power of 3D printing technology to transform construction practices.
"Utilising the full form-freedom of 3D Construction Printing with this masterpiece project, Larsen & Toubro (L&T) is perfectly showing how the technology is well implemented," said Simon Klint Bergh, COBOD's co-founder and head of APAC and added, "We're honored to collaborate with innovators who not only envision the future but actively shape it. I cannot wait to see more great projects coming from Larsen & Toubro in the near future!"
Larsen & Toubro cut the execution time by 80% using 3D printing technology, completing the post office ahead of schedule. The post office, which has a floor area of 94.9 square meters, was built in just 43 days. Conventional methods would have taken approximately eight months, highlighting the incredible speed with which the project was completed.
"It is because of the robotic intervention that involves pre-embedded designs that we were able to complete the entire construction activity in 43 days as compared to about eight months taken by the conventional method," said George Abraham, head of Operations (South and East) at Larsen & Toubro.
COBOD's technology-enabled Larsen & Toubro to achieve a 40% cost reduction, resulting in a 2.6 million rupee project cost (USD 31,200). This accomplishment demonstrates 3D printing's economic viability in small, medium, and large-scale construction projects.
"Every Indian would be proud to see India's first 3D printed Post Office at Cambridge Layout, Bengaluru," Modi said in a statement on X (Twitter). "A testament to our nation's innovation and progress, it also embodies the spirit of a self-reliant India. Compliments to those who have worked hard in ensuring the Post Office's completion."