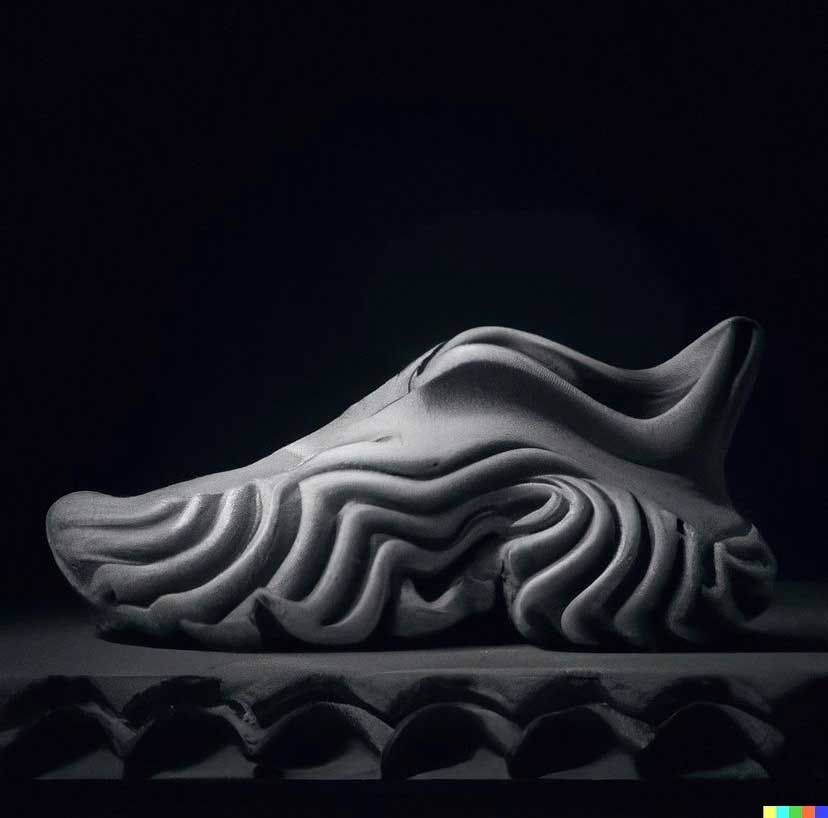 Kedar Benjamin is a designer, geometry enjoyer, and AI enthusiast whose work exists in the convergence of computational design and additive manufacturing. He hopes that the future of objects can resemble a historical paradigm when objects were made locally, sustainably, on demand, and customized to the needs of a user or user group.
Kedar Benjamin will tutor at Computational Design: NEXT 13 on April 15 – 16, 2023. Register for the program to learn more about Kedar's works and more!
Benjometry X Zellerfeld Basilisk, AI-generated + 3D printed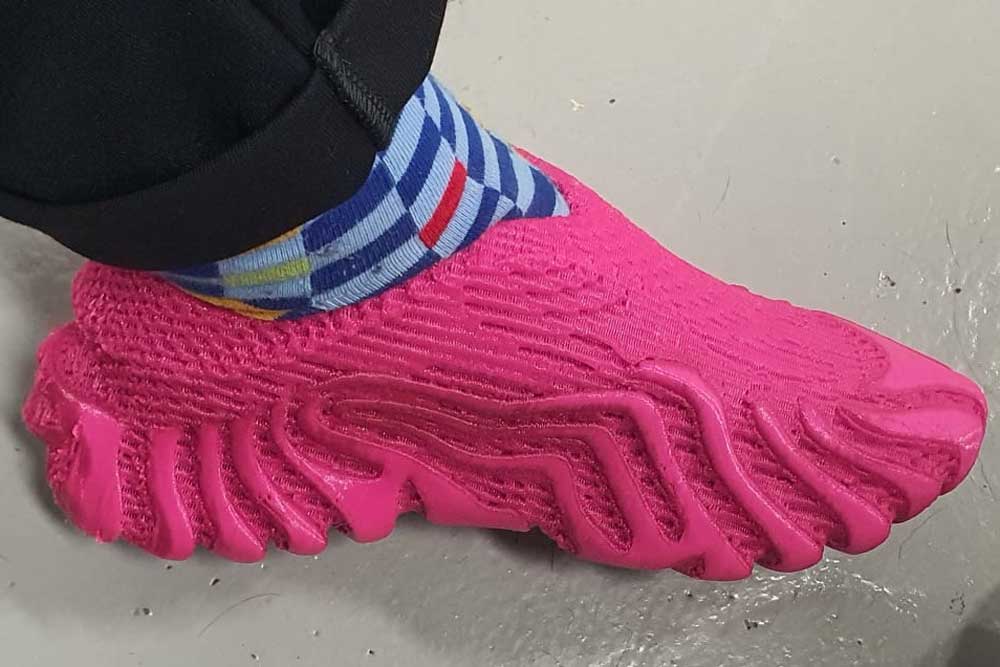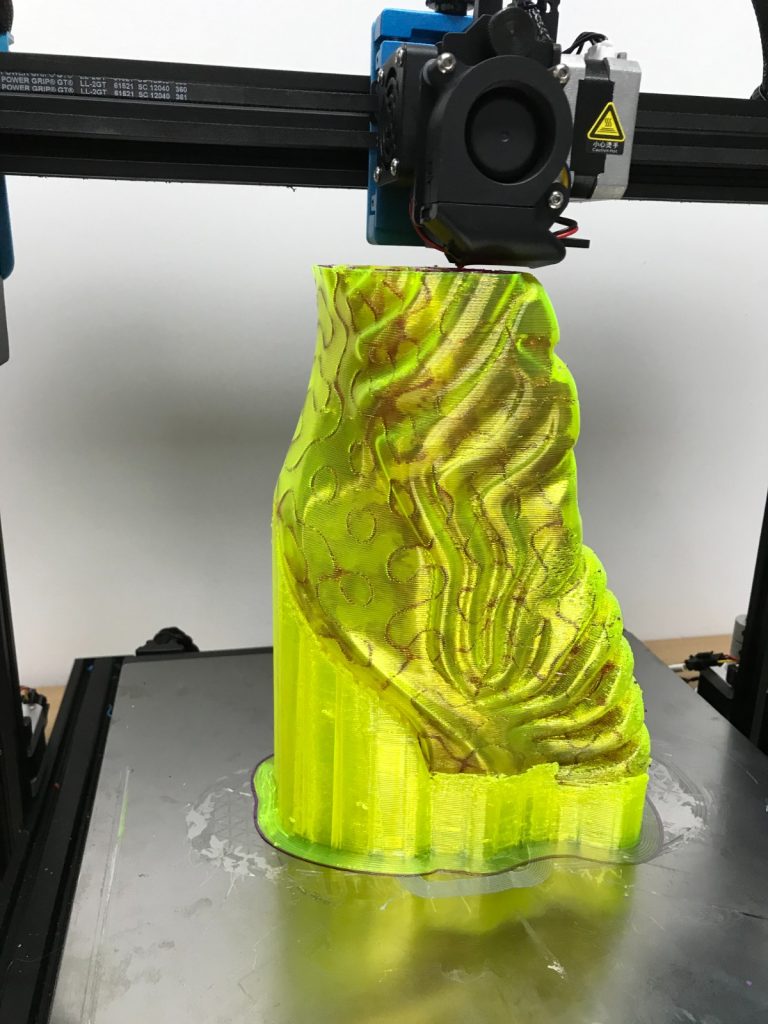 Basilisk is the world's first AI-Generated, 3D printed Shoe, made custom to order by Zellerfeld Basilisk is not only a shoe but a step forward into the future of design and manufacturing. This project started in July of 2022 when Kedar posted the third image in this post on my account generated with Dall- E, and Cornelius, CEO of Zellerfeld, immediately spotted its potential to be a 3D Printed shoe.
Svet Abjo of Zellerfeld and Kedar modeled it in parallel, integrating the best interpretations of the source image into subsequent iterations. When Kedar was in Barcelona at Footwearology LAB, he made continuous adjustments to the model, iterating numerous times to ensure the perfect fit, aesthetics, and performance. Kedar and Footwearology LAB also experimented with several different methods of printing, and using different hardnesses of TPU.
Laceless Poseidon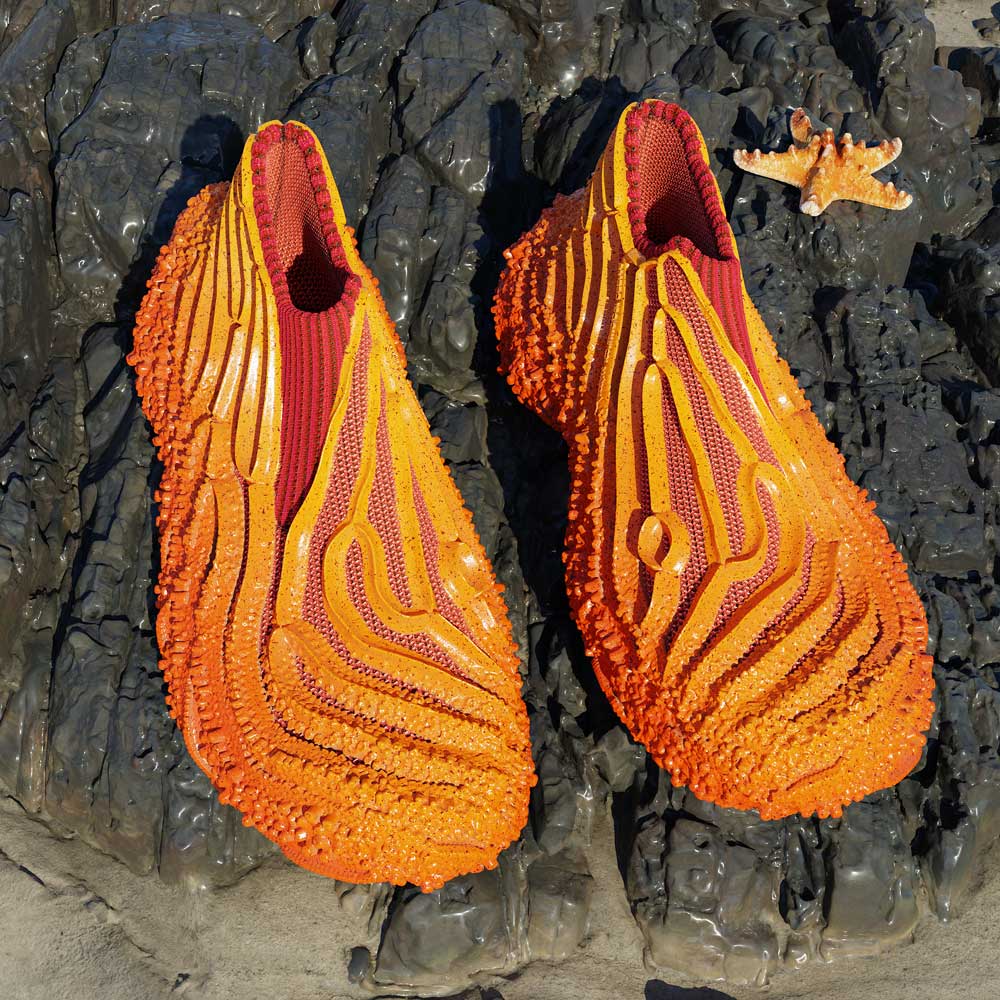 Created for Laceless Design's Laceless Challenge, this shoe takes inspiration from oceanic life Kedar modeled it using an art-directed reaction-diffusion algorithm, as well as several other steps to control cross sectional-shapes of its elements, to introduce texture and to ensure the usability of the mesh for eventual manufacturing.
Although this design did not win the Laceless challenge, Simplicity Works, a Footwear Technology Company based in Alicante, Spain will produce this as a proof of concept using their unique technology known as 3D Bonding. The last few images show off an HP MJF print of the tooling component made by IAM3DHUB in DFactory Barcelona from a much newer iteration which is closer to what Simplicity Works will produce.
Human Shoe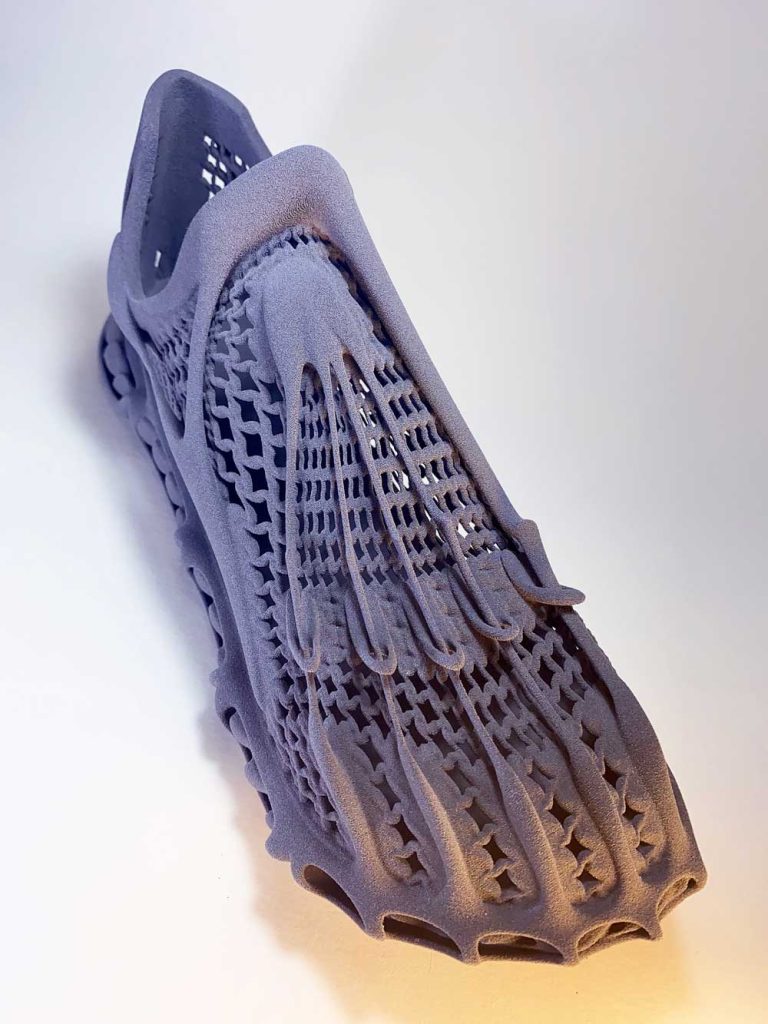 Inspired by the anatomy of the human foot, this shoe was printed by Sintratec for their competition held in 2021. The Human Shoe is a concept shoe that honors the reason humans developed our unique mode of locomotion: long-distance running. Humans have the most stamina of any land animal due to the specifically human adaptation of bipedalism. With its sinewy, organic aesthetics influenced by tendons and anatomy, this design celebrates our unique advantage.